Reading Time:
9
minutes
Dropshipping allows you to sell products without the need to stock inventory. Dropshipping is where customers place orders on your website and let Chinese dropshippers handle the fulfillment. The goods will be shipped from the country where your supplier has a warehouse. The item will instead be shipped from China.
Dropshipping has been gaining popularity in recent years. It is possible to buy bulk products from Chinese suppliers, then store them in the suppliers' warehouses. You can ask your suppliers to help you fulfill an order once you have received it. They will charge you shipping costs, which include all packaging and fulfillment costs.
Many Google posts list several websites that can help you find reliable dropshipping suppliers in China. However, they don't mention which one is better. I'll divide the websites into three types in my post: established websites, small-scale platforms, and wholesale websites that might offer dropshipping services.
Well-known dropshipping sites
AliExpress, an online marketplace that connects international buyers to China and offers drop shipping services, is an online platform. Aliexpress is the preferred platform for drop shippers to start their drop shipping business.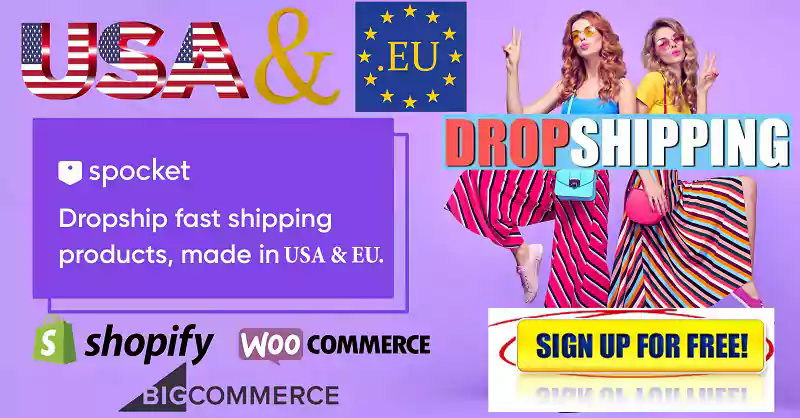 There are many categories to choose from, so you can find products at a reasonable price. Besides, it supports multiple languages including Russian, Portuguese, Spanish, French, German, Italian, etc. You can also find local warehouses in many countries which can reduce delivery times.
Buyer protection:
No cost return: If the seller offers a free return service, a label or icon will appear on the product details page. In such cases, you have 15 days to decide whether you want to keep the item or return it. You can also return packages by contacting a local service point or using a door to door pickup service.
Note: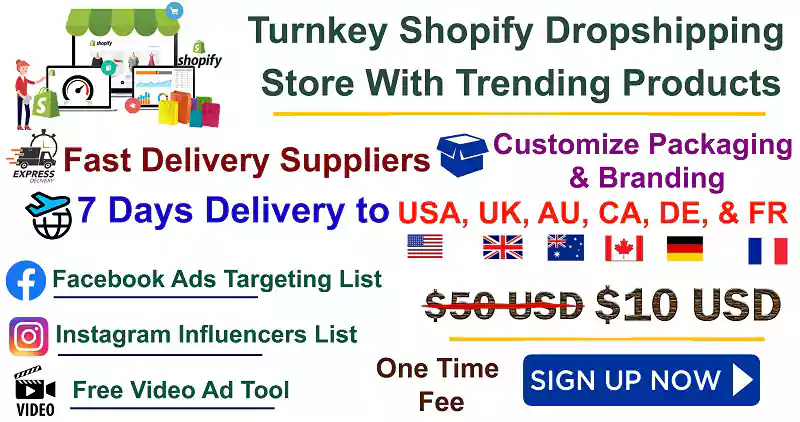 You can only receive the local return service once if you make multiple returns under one order. While other returns can still be made, you will need to pay the shipping cost to return the parcel to the local address.
The service is provided by the following countries: The United States, Canada and Australia, France, Spain Germany, Russia, South Korea. Saudi Arabia, UAE. Italy, Netherlands. Poland, Brazil.
Local Return (only for eligible Italian products): You can return your product free of charge within 30 days after delivery. However, the products must be in their original packaging and should not have been used. The return shipping costs are not included.
Notice:
1. Most sellers with a local warehouse can offer the service.
2. At present, the program is only available to products sold by participating Italian sellers.
Local Return: If sellers offer this service, you will see a "Local Refund" icon on the item details page. In this case, you have 15 days to decide whether you want to keep the item or return it. The return shipping costs to the local address should be paid by you.
DHgate.com is similar to AliExpress and connects buyers all over the globe to small-to medium-sized businesses in China.
Customers can choose from a variety of products such as apparel, accessories, bags and toys, computers, toys, and computers.
Payment methods: PayPal, wire transfer and other payment options.
Buyer protection:
The platform has an escrow system. The seller will only be able to transfer payment to you if you are satisfied that the product has been received. DHgate can mediate any disputes between sellers and buyers, but it will give you and the seller a time frame to resolve them.
You will receive a full refund if you don't receive the item. If the item isn't as described, you have the option to keep it and receive a partial refund, or you can return the item for a full refund.
Banggood was established in 2008 and focuses on cross-border B2C export e-commerce. The company has 37 warehouses in overseas locations that cover all regions of the globe, which makes it possible to deliver products quickly. You can also get products at very affordable prices.
The platform also offers a number of benefits to dropship customers such as a dropship discount.
Buyer protection:
Product guarantee of 7 days DOA (dead-on-arrival) You can return the item to the address if it arrives damaged or different from the one you ordered. You have the option of a replacement or a full refund. The shipping costs are not your responsibility.
Most products can be returned within 30 days. A partial refund is possible. You will need to pay the return shipping fees. (some products excluded like underwear/swimsuits).
You can exchange or return products up to 180 days after purchase for certain categories. Ask the customer service team if the product you are interested in is included in this category.
Note: clothing and shoes, bracelets and decorations, smartphone and tablet accessories, household devices, home decorations and RC toys, textiles and similar items are not covered by this warranty.
Chinabrands is China's leading dropshipping platform. There are over 40 warehouses around the world that can offer faster delivery. Most orders can be shipped within 24 hours. There are many products available, including apparel, toys and health. Every day, there are new and exciting arrivals.
Payment methods: Paypal, Payoneer, Wire transfer, etc.
Buyer protection:
Refund/return policy for product quality issues
Non-3C products can be returned or replaced within 15 days of receipt.
3C products: You can return your product within 30 days of receipt. A 3C product's purchase date is exempted from the one-year warranty (incorrect use excluded).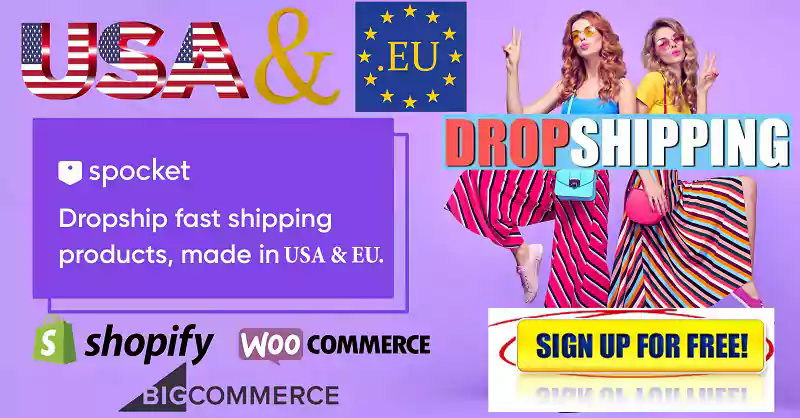 If you exceed the warranty period (3c products: 30 day, non-3c items:15 days), you will be charged a return shipping fee.
Shipping insurance:
You can purchase shipping insurance when you place an order. The cost is 2% of your order total. The insurance covers the following:
Chinabrands will provide after-sales service to reissue damaged or lost items if you select a different logistics method than Ail mail, Surface mail, or third-party platform logistics.
Dropshipping websites
Nichedropshipping
Nichedropshipping is a dropshipping company in China. It is a brand new dropshipping website, but it has earned a lot of trust from dropshippers over the years. Dropshipping is made easy with their all-inclusive solution. They can source product, inspect quality, and then send it to you.
Nichedropshipping is able to fulfill orders from local warehouses in the US and Germany. This allows for fast shipping. Pre-stocking in the US warehouse can allow packages to be delivered within 2-5 days to customers in the US.
Payment methods: PayPal, Credit Card, Payoneer, Payssion, Western Union, Midtrans, etc.
Buyer Protection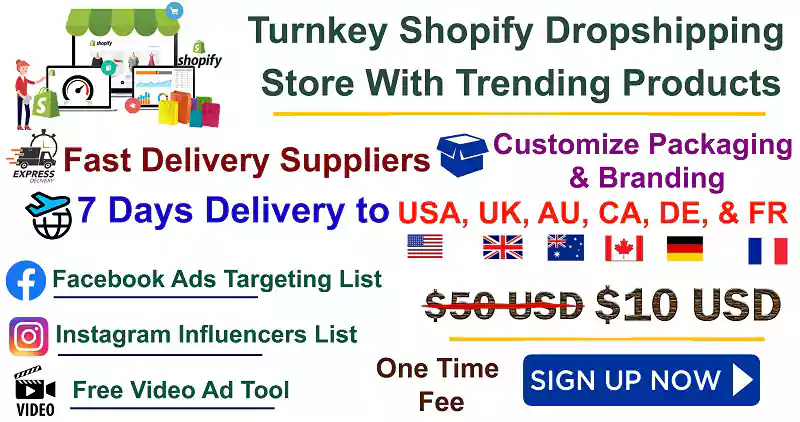 You can file a dispute on their app or website for any delay in your order, damaged products, incorrect products, and other issues. Your requirements and specific situations will be taken care of by their after-sales team.
DealeXtreme, an online marketplace specializing in electronic and technical goods, is available. They also offer a wide range of categories, such as apparel, footwear, and outdoor.
Dropshipping products will not be shipped with the DX logo.
Buyer protection:
Products:
All "dead-on-arrival" products come with a 5 day warranty (incorrect use excluded), or 30 days after shipment if delivery date cannot be traced.
The goods can be returned to the address by registered airmail. After receiving a screenshot of your shipping receipt, the platform will pay the fee if the return shipping cost is lower than 60% and below $40. You should contact customer service if it is higher than the standard.
Defective items:
You can return damaged products within 90 days of shipment (with the exception of physical damages or damages due to incorrect usage). You can get a full replacement or refund, plus reimbursement for shipping costs (up to 35% of the item's cost up to a maximum $40).
You can return the defective item to the place you have designated if it is not working within 90 days or 150 days of shipment. A new one may be available. However, you will need to pay the return shipping cost.
You can send defective products back to the designated place if they are not in good condition within 150 days of shipment. They offer repair and replacement services. The shipping costs and all other expenses incurred during the process must be paid by the customer.
After 365 days, any request for a refund or replacement will be denied.
Incorrect Items:
Contact customer service and send a photo of the item. If you can keep it for use, you may get a certain discount.
You can return the item to the place you want for a replacement if the return is required. The shipping cost is not charged.
Unsatisfactory Items:
It can be returned to the designated place within 10 days of receipt for a full refund. You will need to pay the entire shipping cost if the return isn't caused by an error on the platform.
SourcingMap.com was established in 2006. It is an international ecommerce platform. It provides drop shippers, wholesalers and bulk buyers of all types with a wide variety of products at low prices. This includes car accessories and hardware, beauty items and other equipment.
Payment methods: Visa MasterCard, American Express, Discover, Visa through PayPal account; Visa MasterCard, Delta through WorldPay account.
Secure direct bank transfer to your bank account in London, New York, or Hong Kong is accepted. As a transaction cost savings, SourcingMap offers an additional 3% discount on your total order amount.
Buyer protection:
You get a 14-day money-back and return guarantee. You can return any defective or unsatisfactory product to the place designated, depending on your circumstances and the product type. Returns must be in new condition and unused with all original packaging.
You will be responsible for return shipping and handling costs. You are responsible for any lost products that you send back.
LightInTheBox was established in 2007 and delivers products to customers around the globe.
It mostly offers products in the following categories.
Payment methods: PayPal and Visa, MasterCard, American Express, American Express, as well as other secure methods of payment.
Buyer protection:
Returnable Items:
One year warranty on faucets, lights and lighting categories (light bulbs excluded), and 30 days for all other items. The following criteria should be followed for items that are eligible to be exchanged or returned within the warranty period:
Faulty items damaged/broken or stained upon arrival.
Item received in an incorrect size/color
These items can be exchanged or returned within 7 days after receipt.
You were not satisfied with the items.
All items are new, unworn, and in their original packaging.
In this case, you will need to pay the return shipping costs yourself.
Please Note: All returned items must be in their original packaging and should not have been used. You should also confirm the address of the consignee and your request for a return with customer service. The product return form must be returned with the products. You will not be eligible for a replacement or refund.
You can choose from a variety of products at a reasonable price, with a focus on electronic products and related products. It also offers accessories and toys. It supports 9 languages to navigate the website.
Dropship customers can enjoy up to 3.5% off each item.
Buyer protection:
You can return the item or have it repaired within 6 months from payment date. The platform staff will determine the amount of partial reimbursement based on the item's condition.
Only repairing is permitted between 6 and 12 months after the payment date.
Any refund, return, or free repair after 12 months will be denied.
Return shipping fees:
The return shipping fees are not due within 30 days.
You will need to pay return shipping fees within 30 days. The platform will pay shipping costs to ship it back.
Returnable Items: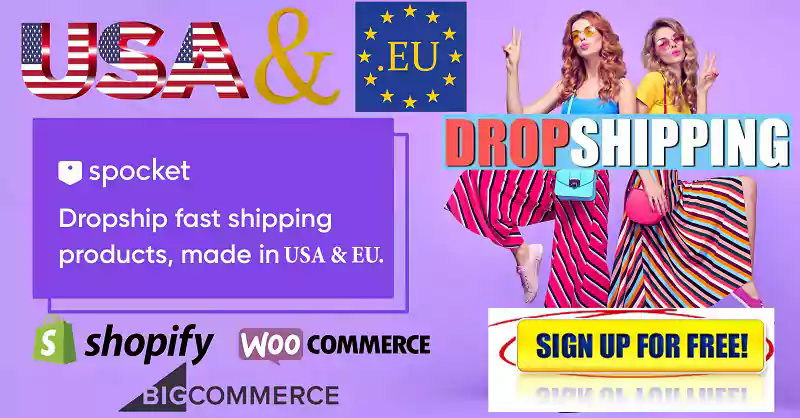 Defective items: Items that are damaged or missing upon receipt, incorrect items or packages sent in error (except for items damaged by misuse, unauthorized maintaining, or misusing).
You should contact CS staff to confirm the return and ensure that the item is in a good condition. Except for defective, damaged, or missing items received.
QuarkSCM is a top B2C company from China that offers multiple products at an affordable price. It also has seven global warehouses. Most products can be shipped within 24 hours.
It establishes a quality control system. If the item's quality data doesn't match the requirements, it will be taken from the warehouse for improvement.
Methods of payment
PayPal; Payoneer; Wire Transfer
Buyer protection: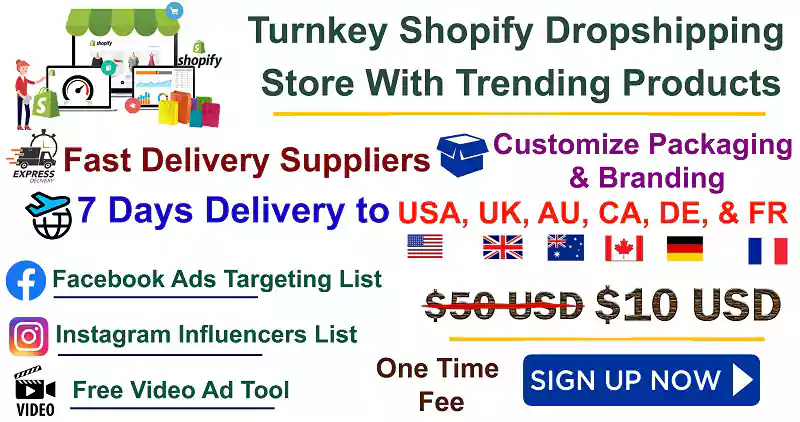 Policy for return/refund due to quality issues or missing accessories
Non-3C Products: you have a 10-day window to request a replacement or refund.
3C products are eligible for a return within 15 days of receipt. A one-year warranty is included with every purchase (incorrect use excluded).
Note: 3C products refer to the category of computer (pad, mobile phone), sports watch, consuming electricity, and so forth. Only for the main parts
It is best to contact the CS staff in advance about the return details.
Return shipping fees:
You will be responsible for shipping charges for returning or exchanging products beyond the warranty period (3c products: 15 day, non-3c:10 days).
CJDropshipping was established in 2018 and specializes in drop shipping to China. There are around 200 factories that they have partnered with, which are well-known for their jewelry and other commodity manufacturing. They also offer a variety of product categories that you can choose from.
Payment methods: Paypal; Western Union; Credit Card, etc.
Buyer Protection:
You can file a dispute via the platform to report abnormal circumstances, such as damaged orders, poor quality items, or delayed orders.
This is about small-scale or new websites. The return policy might not be as comprehensive as those of well-known websites. After considering all factors like price, you might consider buying from these platforms.
Dropshipping may be an option on some wholesale websites
You can also purchase on other platforms. These platforms typically support bulk wholesale. However, some suppliers may offer dropshipping services. You should inquire with suppliers about dropshipping if you wish to dropship from these wholesale websites.
Dropshipping is also available from the supplier, but it is not available for all products in his store. Dropshipping is usually only available for certain products.
You may need to bulk-buy first. Then they might dropship to your customer. They may charge an extra fee.
Alibaba was established in 1999 and is the world's largest B2B platform for wholesale trade. It is the number one choice for people looking to source products from China.
You can find hundreds of millions of products across 40 major categories, including apparel, consumer electronics, and machinery.
Madein China
Made in China was established in 1998 and is the most comprehensive B2B ecommerce platform in China. It is China's first e-commerce platform that reviews all paid-up suppliers.
You have a wide selection of products to choose, with 27 product categories and over 3,600 sub-categories. The platform also supports 11 languages.
Global Sources
Global Sources was established in 1970 and is a trusted B2B platform. It serves suppliers and buyers online and offline. The company will host eight annual events in Hong Kong for export sourcing, in April and October. These include the largest electronics and mobile electronics exhibitions in the world as well as Fashion and Lifestyle shows.
A unique "Verified Supplier" system is available on the platform to audit suppliers. This includes assessing production facilities and product quality. It can help ensure smooth cooperation between buyers and suppliers.
Jingsourcing (sourcing agent).
Jingsourcing is a top sourcing agency in China. Yiwu is one of China's most popular trading cities.
We have been helping small and medium businesses, as well as new importers, to source quality products at a fair price from China since 2015. We can help you with every step of the import process from China. From finding reliable suppliers to arranging shipment.
Dropshipping is also possible. We will charge a fee that includes all fulfillment and packaging costs.