Reading Time:
7
minutes
Why Should Customers Buy from My Dropshipping Store if They Can Get the Same Product for Less Money form the Real Sellers?
This is a concern that many new dropshippers or those considering starting a dropshipping company has. "Why should I buy from dropshippers?" you might wonder. There are many reasons why you shouldn't be worried about losing customers to AliExpress's low prices; let's look at a few of them.
Unawareness
While you might be familiar with AliExpress, the majority of customers are unaware of its existence. In reality, the United States accounts for just 5.11 percent of AliExpress traffic.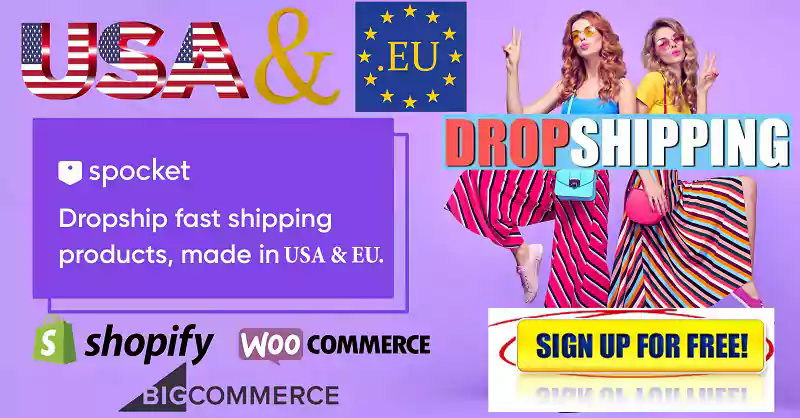 Let's look at it more closely.
Many shoppers will begin their quest with a simple Google search. As a result, I did the same thing with this post. I looked up "Green Utility Jacket." Guess how many green utility jackets were identified from AliExpress after I scrolled through the entire 'shopping' tab at the top of the Google search? There are none.
So I went to the actual search result listing pages next. Even though 45 percent of shoppers don't click past the second page of search results, according to Feedvisor.com, I decided to keep scrolling. You'd be proud to know that I stayed with the story until page 12 before bailing out… There were no AliExpress search results in my 'green utility jacket' search after 12 pages of searching.
So, if you're concerned about competing with Google advertising and listings from AliExpress sellers, rest assured that they aren't actively competing for your company.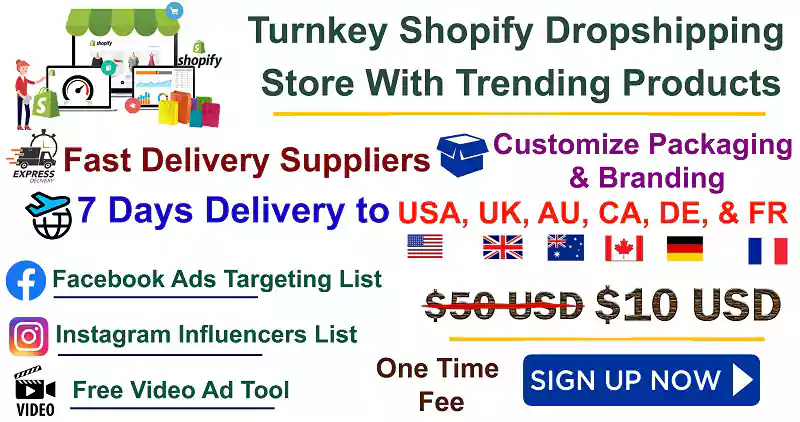 Trust
While customers are becoming more comfortable with giving an online store their credit card details, their experience with the online store will significantly impact whether or not they make a purchase.
Let's imagine for a moment that I'm a customer who has heard of AliExpress. I'm about to hit the enter key on my keyboard after changing my Google search to "green utility jacket women aliexpress."
I'm sure you're anxious right now!! (I was, too, to be honest.) Here's how it went down.
In 'Google shopping,' I find no AliExpress listings. I went to the first link in Google's search results and was taken to a page with 154 results, but only TWO of the jackets on the first page were even referred to as "utility jackets." I chose the first picture and was greeted with the following:
The product images were very low quality and grainy.
There were no reviews of the products at all.
Since the sizing was 'Asia sizing,' there was text warning me to take my measurements.
Even though the estimated delivery period was 2 12 weeks from my purchase, the fine print reported that they "do not guarantee delivery time on all foreign shipments."
For me, as a buyer, the price point was excellent, but the lack of quality information offered overshadowed it.
As a buyer, this jacket seemed to be "risky," so I returned to Google and clicked on the second connection for "green utility jacket women aliexpress." There were 14,742 results displayed. It's too many!!
I scrolled the entire first page and didn't see a single green utility jacket for women. However, I had the choice of scrolling through another 60+ pages.
No, it's not true. Thank you so much.
Rather than sifting through 14,724 pages, I returned to AliExpress and changed the search field to "utility jacket women green," rather than the page that the Google search connection led me to.
Here's what I discovered.
Only eight findings were found:
One of the jackets I looked at didn't suit my search criteria.
Five were the same as my previous depressing experience.
The other two (after further investigation) were also unfavorable.
Although one of the items shown had two reviews, the reviews were not visible on the website when I read them, which was inconvenient.
The price was reasonable, but it was overshadowed by my scepticism about the quality of the product I could obtain.
If you were the customer in this scenario and had a similar experience, would you be interested in buying from AliExpress? Has Alixpress gotten good results from a Google search? Does it appear that these AliExpress sellers are concerned about the accuracy of their product listings? Do these goods appear to be reliable?
So, what about customers who want to browse around on AliExpress.com?
Ok, here's the truth:
For the average shopper, AliExpress can be intimidating. It reminds me of being on the New York Stock Exchange's trading floor, with each seller pleading with you to buy their offer. Unless you are familiar with AliExpress, a single search will return hundreds, thousands, or even hundreds of thousands of results, and you may not know how to:
To find what you're searching for, use AliExpress-recognized search terms (for example, 'utility jacket women green' should be searched as 'army green jacket women'). In comparison to 8, this search term yielded 2,299 results.
To find a quality product, weed through the potentially thousands of appropriate and insignificant items that appear in an AliExpress search result.
When there are so many vendors selling the same commodity, it's difficult to connect with them all and decide which one to buy from.
Find out which items aren't worth buying on AliExpress, and
Choose the most reliable shipping method for your product and region.
If you read through any amount of AliExpress product reviews, you'll soon realize how inconvenient it can be for consumers to deal directly with AliExpress sellers.
Rather than spending time learning the ins and outs of AliExpress, the average customer would 'tap out.' The average consumer may be hesitant to buy from AliExpress because they aren't sure they're getting a good deal. And it's here that you come in.
What Advantages Do You Have?
You should have a stronger, more welcoming customer experience and demonstrate to customers that they can trust you.
Here are a few examples:
Source High-Quality Products from Top Rated Suppliers for Your Potential Customers
So that your customers don't have to do all of the legwork, do extensive product analysis and find quality products from top-rated suppliers. This is why they'll pay more for YOUR product: by sourcing goods they can trust, you're saving them time and effort.
I used AliExtractor to help me find a women's utility-style jacket on AliExpress in the example below. What exactly is AliExtractor? It's a Chrome Extension that crawls AliExpress pages and displays product results based on your filters.
For this example, I used AliExtractor's filters only to see products that had:
4.8 out of 5 stars
There are more than 25 reviews available.
50 or more orders
Options for ePacket delivery and monitoring
Seller feedback is 98 percent optimistic.
…and take a look at what I discovered in just a few minutes.
As you can see, the product photos shown on this jacket are of better quality, the reviews are positive, and the supplier has a well-established high ranking. This is a product I'd consider ordering and testing, particularly if I want to make my product photos or make a video (both of which are highly recommended!!).
Let's talk about the cost.
The 'cost' of a dropshipping product may seem to be a little high at $30.09. So I went to Google Shopping, Pinterest, Amazon, and eBay and found a range of similar/identical jackets there as well.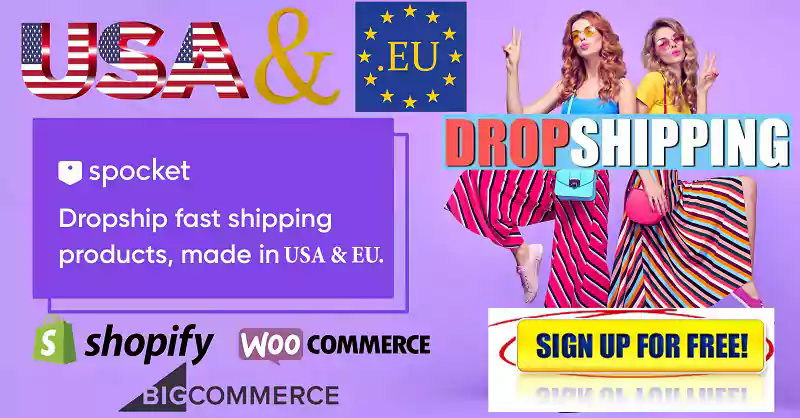 I compared the prices of similar/identical jackets and found that they ranged about $59. When it came to delivery, they took about 8-10 days on average, which was just a couple of days faster than the AliExpress jacket I found.
So, if I were to sell this jacket, I would set the retail price between $59.99 and $69.99 (including free shipping), netting me a profit of $29.90 to $39.90. Of course, there will be promotional costs and so on, but I believe this jacket might be a viable alternative to what I discovered during my study.
Why would I want to sell this jacket at a similar level or slightly higher than my potential competitors' average price? Why wouldn't I charge less for the jacket than all of my future competitors?
I'm doing that because I'm going to:
Offer a fantastic 'customer experience' (for which a customer would gladly pay a little more),
Provide a little more of a buffer for ad costs, and 
Give me more space to offer coupons/discounts if I decide to sell or run a promotion.
Design Your Online Store in A Way That Creates Trust
Over the years, I've purchased items from various online retailers, and yes, I've waited up to a month for them to arrive. It wasn't a big deal for me as a client for the following reasons:
Many consumers who had purchased the same product had left several positive product reviews.
The product photos and videos were of good quality, and the product reviews indicated that they accurately represented the item.
Before I made my order, I was aware of the approximate delivery time.
Before making my purchase, I was well aware of the store's return policy and guarantees.
The SSL certificates and trust logos for the store were prominently displayed.
I was given tracking details for my product, which allowed me to see when my order was processed when it was delivered, and how it was progressing.
Every interaction I had with customer service was pleasant and helpful.
The product arrived as mentioned, and the sizing shown on the online store was actually 'true to size' in the cases where I ordered clothing.
This is the secret. You must treat your dropshipping business as if it were a "actual" company. You will stand out from your rivals if you create an online experience that tells your customers exactly what they can expect when they purchase from you.
Go Against the Flow
Take care! Most online store owners have succumbed to the hysteria of joining the dropshipping bandwagon by simply:
Remember, you don't have to sell the cheapest goods on the block to make sales; you have to show that you provide a secure shopping experience for your customers.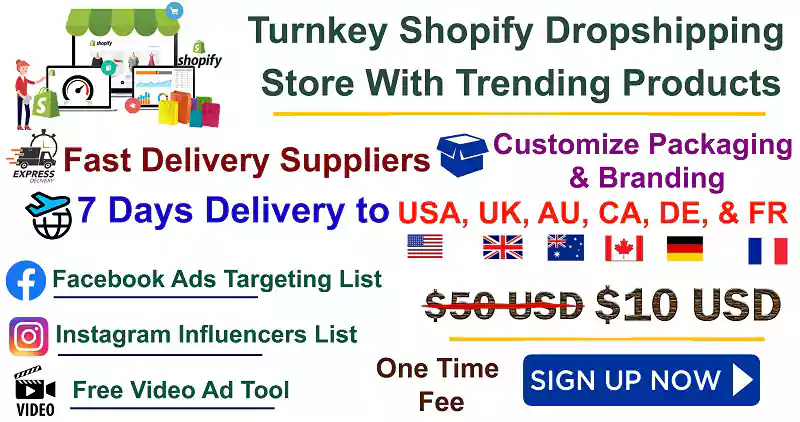 Do whatever it takes to make your videos and product shots that don't look like your competitors'. Create your sizing chart for correct true-to-size clothing if necessary. If it means adding a few extra days to your shipping policy to account for unforeseen delivery delays, go ahead and do it. Make the extra effort to build an impenetrable return policy if it means taking more time. Do it even if it means sending a few extra emails to reassure a worried customer that their order is on its way.
Final Thoughts
Here's a little story about pricing and customer service.
On Instagram and Spotify, my two sons follow various obscure 'bands.' These bands have online shops, but they're only available for a few days a year, about 2-3 weeks. Only a few of the items that the bands will be selling are given a 'sneak preview,' and most of their product line is kept hidden until the online shop 'opens.'
The rates are outrageous, the shipping rate is excessive, and the delivery times are excruciatingly long, taking anywhere from 6 to 8 weeks (or longer) before the product reaches you. But here's the crazy thing…
When these bands open their stores for those few days, EVERYTHING SELLS OUT, sometimes in minutes.
They've shown that it's not just about the lowest price. It's all about
Knowing their target market, 
Know how to choose attractive goods, 
Know how to engage with consumers, and 
Know how to generate enthusiasm for the products they sell are all essential skills.
No, you don't have to be a rockstar to generate demand. Still, take the time to get to know your audience, choose and sell great goods, and develop a trustworthy relationship with your customers by providing an excellent customer purchasing experience. You'll be well on your way to making rockstar sales.