Reading Time:
6
minutes
This article will be useful to wholesale baby boutique sellers who are interested in selling baby apparel. Children's cloths are more casual and come in simple, but elegant designs. These styles have become more popular in adult fashion. Parents have been inspired to look for high-quality, luxurious clothing for their children.
Here are some top wholesale baby boutiques around the world that retailers can purchase trendy baby products. There is no doubt that there will be new babies. However, many of them have been born in the past. Therefore, retailers need to keep up with this growing demand by buying baby products from trusted sources at affordable prices.
Wholesale Baby Boutique Suppliers
These are the top baby boutique wholesale distributors you need to know.
This wholesale distributor is well-known for its kids' schoolwear products. It is easy to use and comes in a nude pink color. The clothing is clearly categorized so that the buyer can easily find what he wants. SIP offers clothing for boys and girls. The order processing time is approximately 1-2 business days. Delivery is guaranteed within 2-10 business days.
Sparkle in Pink creates its own clothing so that customers can be sure of unique and original designs right from the store. SIP products will make girls feel beautiful and princess-like around the globe. There are many Halloween costumes for children. If you are looking for matching pullovers or T-shirts, "Mom & Me" clothes is available. The prices are usually affordable. You can find quality clothing for children starting at $10
Gabskia is a U.S-based wholesale supplier of baby boutiques. The only place in America where you can buy "Flossy/Javer" canvas shoes, which are European Kung-Fu-style canvas shoes for children. Wholesale prices are available for trendy clothing, photo props, and a variety of hair accessories, among other products.
This boutique is both a wholesale baby boutique for baby girls and a wholesale baby boutique for baby boys. Gabskia is inspired by baby girl fashions so you won't be disappointed with the many trendy styles for little girls. The store is affordable at $6. All orders are processed within 72 hours and delivered in 5-8 business days. Pre-orders are not included in this delivery timeframe. Shipping costs depend on the purchase value. Purchases over $100 qualify for free shipping Gabskia offers local pickup in Salt Lake County for $0.00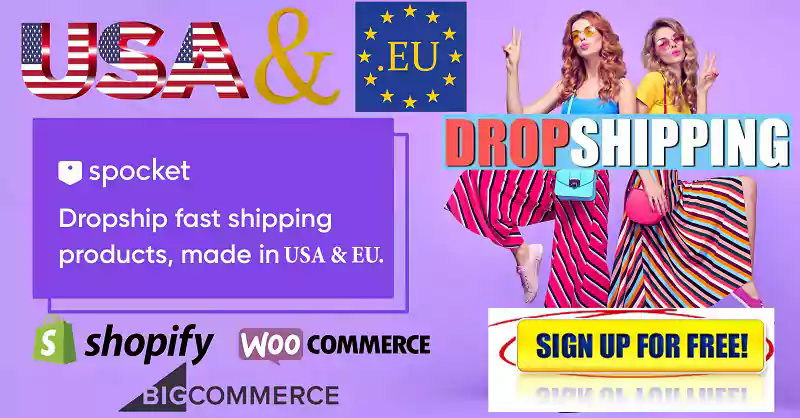 The wholesale distributor of baby boutiques focuses mainly on girls' products. The website's prices are wholesale and do not require a tax ID. You can simply start shopping. The wholesaler of kids' clothing has a wide selection, including Mermaid styles, outerwear, swimsuits, and more. A buyer can choose from many styles of clothing with a budget between $12 and $50
Orders over $150 within the U.S. receive free shipping. Orders above $75 or $250 get 5% and 10%, respectively. Dropshipping is also available. Orders over $75 and $250 can be shipped directly to customers on behalf of retailers.
Honeydew USA
This Dallas-based wholesale website offers a wide range of contemporary children's clothing. You will find stylish, yet affordable clothing here. There are clothing options for different occasions, including Christmas, Valentine's Day and Thanksgiving.
Dropshipping is available and order processing takes between 1 and 2 business days. You can pick up your order at their Texas office. Honeydew does not offer free shipping, even for high-value purchases.
Alibaba
Alibaba is the largest supplier of nearly all products in the world. Although Alibaba does not manufacture children's clothes, it sells fancy kids wear wholesale from other manufacturers. Alibaba has everything you need, from vintage outfits for girls to winter clothes.
These suppliers can be used by buyers to reduce the costs associated with sourcing the market. You simply need to search for a "Keyword" such as "Wholesale Baby Boutique", which will allow you to find suppliers that are willing to compete against each other. It is simple to use this platform. Instantly, the buyer can send a quote to potential suppliers. They will respond almost immediately. The price of children's clothing varies depending on the style and fabric. This applies to bulk orders above a certain threshold. Prices as low as $1 per unit can be possible. Most manufacturers prefer to ship FOB, which allows for shipment anywhere in the world.
KiddiesWorld
Kiddies World Wholesale, a well-known wholesaler of children's clothing, is based in the UK. They carry the latest collection of kids' clothing from top brands such as Cute & Cuddly and Bee Bo. These clothes are made from the highest quality fabric and have an impeccable quality. The buyer must complete a registration form before placing orders with this UK company.
Orders of less than PS50.00 can be placed by the customer. Orders placed before 12:00 noon in the UK will be dispatched the same day and received the following working day. Customers outside the UK may experience a delay. They are also the best wholesale baby boutiques in UK.
Angel
Angel Wholesale is an online seller of high-quality children's clothing. Angel Wholesale is a popular online supplier of high quality children's clothing. A buyer also has the option to purchase blank baby clothes, which are ideal for customizing, printing, and embroidering.
The wholesaler of children's clothing is unique in that they do not require minimum orders. Customers can order small sizes of merchandise that is shipped worldwide, including the UK. The buyer can obtain information about the quantity of stock. The prices are affordable and buyers can purchase units starting at PS1.99 each.
This site lists internationally recognized suppliers of children's clothing. The buyer can access real-time information and product details. The suppliers who trade here have been audited and are therefore a reliable source. A buyer can predict the availability of children's clothing in the near future by knowing the product capacity.
Many manufacturers produce large quantities so MOQ can be quite high. Bulk purchase discounts are also available, For more than 500 pieces, a budget of $2 per unit is possible. You can ship goods to any place in the world, but buyers need to remember that suppliers prefer FOB terms.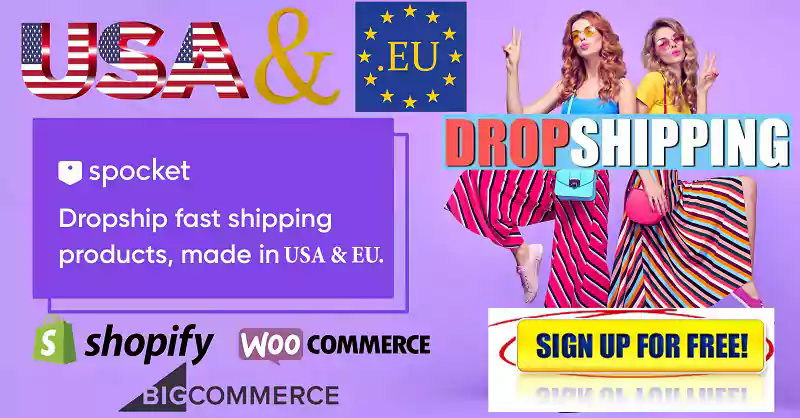 Mayaya's streetwear is known for its boho urban style. This brand is based in Tel Aviv and features graphic designs, soft cotton and sophisticated design.
Children's wear does not have to be limited to the traditional styles. There are many options for kids' clothing that are more oversized, cool, and edgy. These clothes emphasize play and comfort. Harem pants are available for both girls and boys. The cost per unit can start at $7 All orders are processed and shipped within 2 days using Israel Post mail.
It is a wholesaler of professional children's boutiques located in Guangzhou. It is an affiliate to Sintex Apparel Limited HK, a renowned garment OEM/ODM manufacturer. KisKissing is primarily focused on unique styles for children, such as tutus, princess dresses and boy suits, knitwear for kids, accessories, and kids' accessories, etc.
Most products are in stock so customers can place orders without the need for MOQs. A customer can order any quantity starting at $5.00 per unit as stock is readily available in KisKissing. All parts of the globe are shipped directly to the customers' door. The lead-times depend entirely on where the buyer is located. It could take approximately 7-25 days to ship with low shipping costs.
Q Fashion
It is the UK's largest ex-chain store wholesaler for children's wear, featuring current fashion trends. You can find approximately 700 items here.
Prices start at PS1 to PS9 per unit. All orders over PS150 (exempt from VAT) qualify for free shipping to the UK The location of the buyer will determine where charges are payable around the world.
You can find wholesale baby oneies if you are interested in more information about baby onesies for your boutique or website.
Trendy Baby Boutique Products
Multifunctional Baby Carrier Infant Baby Sling
This unique baby carrier can perform multiple functions and comes in different colors. It costs only $8.23 per unit. This item can be purchased wholesale at ChinaBrands. It has the following features:
Windproof hat
Folding neck guard
Support plate for PE
High-type H-type shoulder strap
Baby safe and stable with reinforced details and buckles
Waist stool to reduce the mother's waist size
Baby Forest Gym Music Game Blanket Floor Crawl Mat Cushion for Children
The unit cost of this product is $11.74. These are some of the features:
Listen to live music that improves your listening skills.
Safe and non-toxic, made of ABS and fabric material
Mat size: 85×48 cm/33.46×18.90 inches. Large enough to allow your baby to crawl and play on.
Swaddle blanket for newborn baby Swaddle blanket-True Days Large Swaddle Soft Unisex For Boys or Girls
This knitted product can be used by babies aged 0-12 months. The baby can easily slip into it because it is larger. It is ideal for travel as it warms the baby. It is available at Amazon.com for $18.59 per unit.
Babyplix Elephant Grey Baby Hooded Cotton Plush Towel Cotton Baby Shower Present for Toddle Infant Boys and Girls by Babyplix
This adorable kids' towel will keep your baby warm while he waits to be dressed. It's super soft and strong. It is available at Amazon.com for $19.99 per unit.
Luxury 3 in 1 Fancy Pram Baby Stroller with Car Seat and Carrycot for Infant and Toddler.
This product is suitable to babies aged 0-3 years. It can be ordered in various colors, depending on the customers' requirements. It is made of washable fabric that can be adjusted in three positions. Alibaba.com sells this product at $77 per unit.
Conclusion
We have wholesale baby boutique suppliers in every corner of the globe. An entrepreneur must understand his market. This will allow you to find the best place to source the quality you need.
China offers a wide range of baby products that are different from other countries. You can find any type of baby clothes and other products here.