Reading Time:
4
minutes
The Ultimate E-Commerce Intelligence Tool
Sales figures, product launches, traffic insights, apps and themes at your fingertips.
With this tool, you can find:
What theme this
shopify store
using ? 
When the last product added ? List of recently launched products. Best sellers of the particular store. Traffics insights of that particular store. What are the apps this store using with the appstore URL. 

Track Competitors
With our browser plugin, discover a shop's revenue, units sold, and traffic insights as you browse.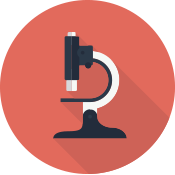 Identify Trends
Never miss a beat. Learn what new products are being launched and which products are selling the best.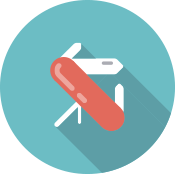 Discover Apps
Discover the apps and themes used by the most successful shops. Find the powerful tools you didn't know you needed.
Free, Powerful Browser Plugin
Light up insights for any store with just one click as you browse.
One-Click Bestsellers
View a store's bestselling products with a single click. No more digging through source code or typing different urls.
Recently Launched Products
Maintain your competitive edge. In a clear and simple layout, see the most recently launched products.
Store Insights
Want to know if a store is adding more products? An increase in new products often reveals what items are selling well. Our charts tell you exactly when products are launched, and what tags are showing success.
Apps & Tools
Apps and third party tools are often the "secret sauce" for the most successful stores. Discover the apps you didn't even know you needed to perfect your own secret sauce. See exactly what apps and tools are being used, along with a way to install them directly. Reveal the apps and tools used to improve marketing, sales, customer support, and analytics.
Traffic Insights & Social Media
View a store's bestselling products with a single click. No more digging through source code or typing different urls.
Theme & Product Details
Love the look of the store? Get a direct link to download the theme. Want to learn more about a product or collection? Uncover hidden and useful product information like inventory, vendor, fulfillment, launch date and more.
Get the Free Plugin Now!
The Commerce Inspector browser extension is free to use for insights on individual sites.
Revenue and Sales Data starting at $49 / month
Our Store Subscription paid plans let to follow specific shops to see revenue and sales in the past week
Storewide Revenue & Units Sold
Reveal true revenue and unit sales figures for the past week for any store. Find out what's actually selling now. Find out whether the stores that crushed it during the holidays are still doing well.
Identify Hit Products Easily
Don't get left behind. Build a better business by having the hottest products. Say goodbye to manual research and save your precious time for things that matter. Store Intelligence helps you identify high-performing products on your competitors' stores as soon as they take off.
Discover High-Performing Shops
These days, having intelligence on a single competitor is not enough. We help you identify stores with similar products, advertising, and sales. Use Related Stores to discover active, high-performing stores you didn't know about.
Get Commerce Inspector Now !!