Reading Time:
6
minutes
In the earlier days like 2016, the drop shipping business was among the refreshing concept. Where it asked one to put real efforts; in the meanwhile, it offers tremendous benefits in terms of revenue as well. Those who have started the business long back must have surely learned a lot. If we consider an example, with around 8000 visitors, a drop shipping store can earn 2,177.00$.
The listed earning includes 50% of the margin that you must not forget. Now, if a store can reach 8000 customers, then it won't be hard to connect with 800,000 visitors? Likewise, the profit margin will also take a leap.
The entire structure of the drop shipping and earnings ratio revolves around the circle of bringing more and more traffic (targeted).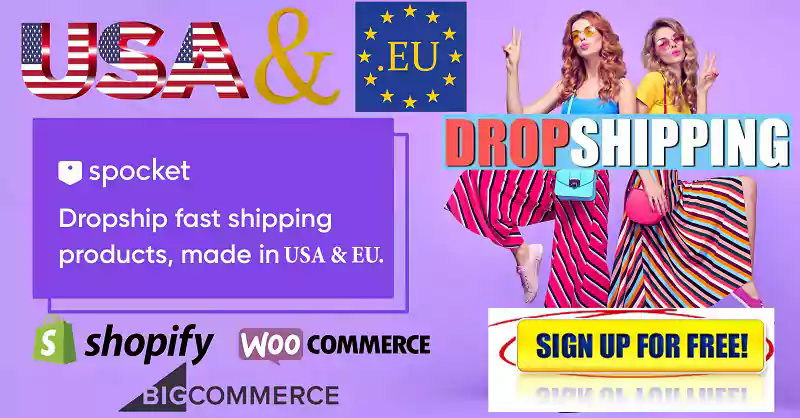 The tips for promoting the drop shipping store
There are several and workable tips that come into picture in consideration with the traffic gain. Also, it will be aiding you in the long run and will not pass by with any kind of drawbacks. The tips that we are going to share with you can be applied in any scenario, and it will be a success. It suits the best to all those who are looking for a good amount of traffic, online properties, no matter if you are working with a blog, website sales page, forum, or a drop shipping store.
If we see in detail, there are more than 100 ways to advertise your business online. It is not possible that each one of them will work with you. Some might brings cherries on your cake while some doze around. However, the marketing tips that we are going to share are tried and tested with successful results. In this blog, we will unleash the points that can be applied to many stores, blogs, and even on different niches as well. The results will come alike from all the aspects.
Sharing the four promising ways through which you can promote a drop shipping site
Here will discuss all the methods that are known to offer you results in positive.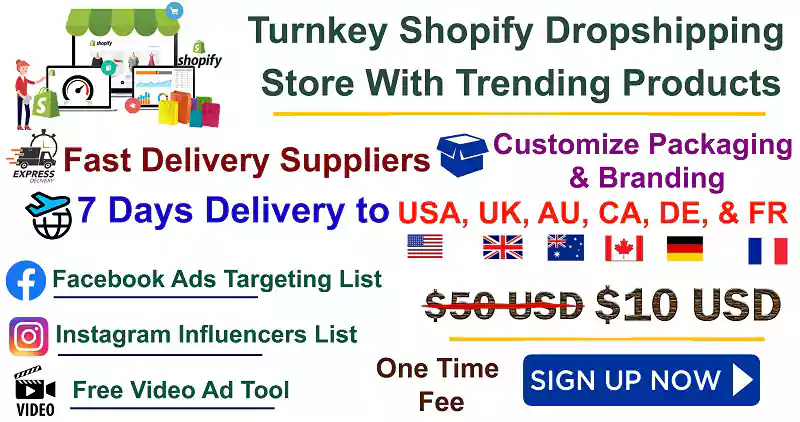 Start with Facebook ads and drop shipping
Everyone who is dying to get traffic from the targeted area must use Facebook ads, and it will surely return with wonders.
Facebook ads have been working with all kinds of drop shippers, and if you are still sitting away from it, then give it a try at least once. Well, if you are low with the budget, then Facebook ads might not be your cup of tea. Also, if you anytime visualize the outcome of these ads, then it would be hard to ignore. Therefore, it has all the reasons to stay on top of the promotional ways. 
On the whole, Facebook ads will not push you towards paying high rates in comparison to the profit that you are going to make. For a few, it might be above industry standards, but the results will surely boost morale. 
Learning Facebook ads
First of all, you must have a budget in order to start a Facebook ad, or else it will not at all work for you. Many spend around 800$ per month. Furthermore, all the beginners should wait and not start the campaigns unless they are aware of the basics. If you don't follow this tip, then downfall with Facebook ads is certain.
You should work on organizing the information, drawbacks, benefits, and testing. It is not necessary for you to be an expert, as only the know-how will be enough.
Discussing the 5$ method coined by the very famous Franklin Hatchett
You will get a number of long hour videos on Youtube on this method, using which you can easily know the steps to work forward.
Also, Franklin has come up with a course of drop shipping, which also shares information on Facebook ads as well. Furthermore, you can give a look at some of the very famous reviews provided by Franklin that includes Affiliates Review, how to make money online and making money with drop shipping.
Market with SEO and Blogging
It might be a sluggish way and will hold you back with patience. Therefore, you must sit down and wait for the SEO and blogging results as they are perfect and will surely come.
Plus, if you are in a mood to make fast money, then this might not be your chart for the e-commerce business. Whereas, if your intention is to get along with long-lasting business, then jump on this technique right away.
Can you do SEO for the drop shipping business?
For a drop shipping store or an e-commerce store, SEO is the most haunted aspect as the entire system is designed against it. Confused?
Let us take an example of Amazon, where you will find every product the time it is typed on any of the search engines. Now, if you are planning to compete with such a giant brand, it would be a waste of time. It is because Amazon is known to invest in tonnes in advertising and has a plethora of staff.
Is there any solution?
You must not sit ideal but should try with the methods.
SEO is not the same for all niche, so in the beginning, it might seem a bit tricky. So, here we suggest you share some of your time in learning the basics. Furthermore, club it with a blogging tool, for which you can use Shopify. Sharing a simple and straightforward method with you all to try
Start with researching the keywords
Suppose, your idea of the drop shipping site is related with gym equipments; then the keyword strategy must include the following
"X benefits of gym"
"The best gym equipment for beginners"
"Strong gym equipment"
"Gym equipment for beginner"
"Colourful gym equipment"
It might look tiring to you, but if you are determined with patience, the doors of success will surely open. You just have to keep your eyes on the keywords and make it rolling.
The secret of doing SEO of a drop shipping site
The instance, you begin with getting the traffic to any of your posts, then your next step is to redirect it to the concerned product. Now, it might be a confusing task, so here is an example. Suppose your post with the top 10 gym equipments is ranking or giving you the best traffic, link it with your store products, and let people make a direct purchase. 
It is one of the coolest tricks to bring more and more customers to your drop shipping store. Or you can use it for starting days.
Social media and drop shipping are two great siblings that are working for each other. There won't come to the next question, as social media has the best coverage for the drop shipping sites. Talking about social media, there are three platforms Twitter, Pinterest, and Facebook. If we see the numbers, it can bring around 40% of the complete traffic.
Now, if you are with a thought, these three will create a new list of expenses, then nothing will happen in the given stream. The channels are free of cost, and all you need is to make an update about the flow, and for this, you can use Buffer.
Don't you know about Buffer? It is a seamless tool through which you can easily update your social media posts before time. This way, all your new posts, products will keep on coming under the purview of the targeted customers for free and less effort. It might surprise you, but with this tip, you can make an update for three to four months as well.
If you want to grow your drop shipping store on social media, then make your idea thin on all the four channels. To start with anyone of these, Pinterest would work fine for the starting days.
Tip not to miss – after you are receiving a good amount of traffic for the above social media channels and SEO, begin with Facebook ads. It is the excellent tool for enhancing your conversions and making look-alike audiences too. 
Does email marketing work for drop shipping?
This question is the most common one; even a lot of debates is going on the topic. You must be thinking, it is the last tip, so it might not show real results. For this, stay connected for a bit more time. 
Email marketing
All the sales that are taking place online have a useful contribution from the emails. It is not only for the drop shippers but for everyone who is using email marketing. 
Just as we were discussing, it is very much similar to social media tools, where you can schedule the emails in advance. Suppose you are ready with one-month updates, then without wasting any more time, fix the emails pre-hand. Also, there is an automated sequence; you will get the option to add more and more subscribers. All the new and old subscribers will get emails with simple updates.
The best part of emails is that it will lend you a helping hand in growing the list of all your customers. Apart from this, you can also try various other methods to increase your subscribers.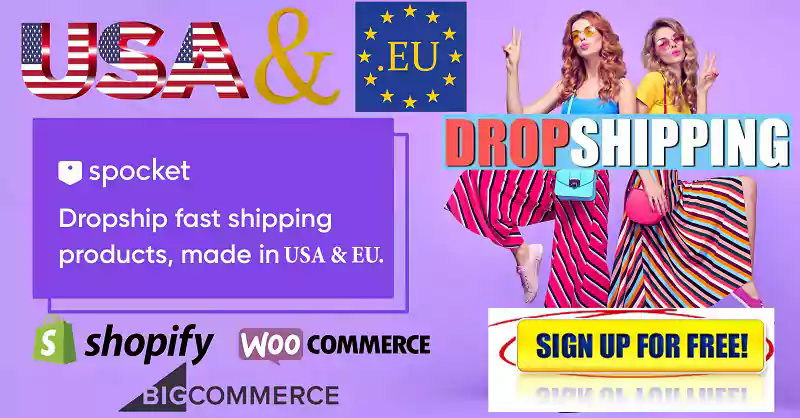 You can try the ideas of giving discounts such as 20% or 30% for anyone who joins using the pop-up forms. It will increase sales by 4-10% with 200 in numbers.
If you want to check the analytics then give a try to the Privy app, it will tell you about loads of things like traffic, conversions, and so on.
Wrapping up
In the end, you must be satisfied with all the information and idea on how to promote the drop shipping store online. The post is a bit long for you; however, if you keep on trying all the methods, tips and ideas shared, then within very less time, you will enter the list of pro-drop shippers and will enjoy many numbers of customers too.