Reading Time:
6
minutes
Logging into Shopify as a customer, store owner or member of Shopify's partner program can be difficult, especially for those not familiar with Shopify. Shopify login problems can arise from customers, merchants, or partners logging in through various login portals.
Shopify customers are frequently complaining that the platform doesn't seem to remember their credentials, even though they have selected the "Remember Me" option. If you are looking to resolve these Shopify login issues once and for all, then continue reading. This article will provide a detailed guide to Shopify login. You'll also learn the differences between admin login and partner login.
Types of Shopify Login
1. Shopify Administrator Login
You should log in to your Shopify store through the admin panel, also known as Shopify seller login. This allows you to log into Shopify and manage your products, customers, and fulfill orders.
The Shopify seller login is not as common as the customer and partner logins. Therefore, it's more commonly called 'Shopify Login'. It is recommended that you refer to it as "Admin Login" to ensure you're directed to a page similar to the one below.
2. Log in to Shopify Partner
The Shopify Partners Login is only for members of the Partner Program . It is important to remember that a partner does not necessarily mean a seller. The Partner Program is designed for marketers, developers, designers, agencies, and affiliates who help sellers and customers find solutions.
A partner account is not able to sell or buy products on the eCommerce platform. Shopify partners can log in to access documentation, training programs, or manage client's stores. Shopify partners can refer clients to Shopify and build apps and themes for their websites. They also earn money by referring their clients.
3. Login to Shopify
This login option is rarely used by Shopify users, but it is still an option for Shopify customers and should be explained. The customer login is not only for Shopify accounts, but also for customers' accounts with Shopify stores.
Customer login allows you to view your online store account, past invoices, access offers, and place orders. You don't have to create an account with some online shops. You can also purchase products without logging into.
Let's take a look at an example to get a better understanding. Partake, a well-known online store powered by Shopify, is an example. Through its customer login panel, you can log in to the store and become a customer. This will allow you to shop at Partake and save your details.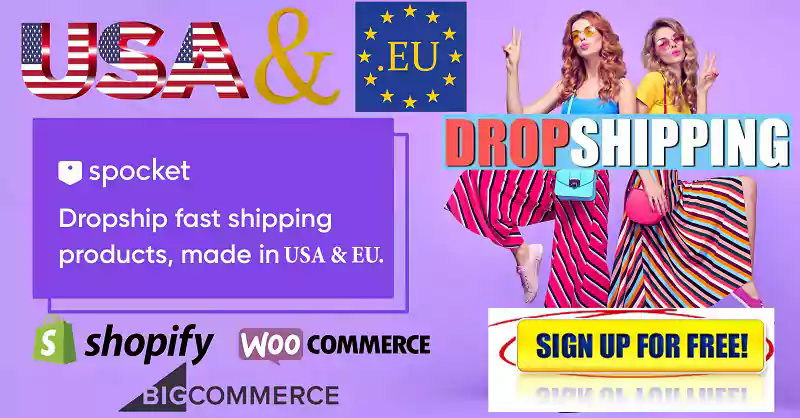 Login to Shopify Administrator vs. Login to Shopify Partner
Shopify allows you to log in as either a seller, or a partner. There is no difference. This is where most sellers and their partners get lost. They keep trying to log in again and again until Shopify locks their accounts. Only then do they realize that the portal they tried to access was not the right one.
Before we go on to explain how to log into the various types of Shopify accounts let's first discuss the functional differences between Shopify partner login and seller login.
| | |
| --- | --- |
| Shopify Administrator Login | Login Shopify Partner |
| For store owners. | Shopify Partner Program members |
| To become an administrator and manage a store, you will need to select a pricing plan. | Shopify Partner Program membership is completely free |
| This is used to manage customers, products, orders, and other aspects in your store. | This is used to create apps and themes, work with clients, collect revenue, and build apps. |
| Shopify remembers your email. It doesn't matter if you enter it each time you log in to Shopify. | Every time you log in, you will need to enter your email. |
| Mobile devices can be used to log in. | It does not work with mobile devices. |
How do I log in to Shopify as a store owner?
If you know the login page for Shopify, it is easy to log in as a merchant. This step-by-step guide will help you log in as an administrator to your Shopify store.
Go to the Shopify admin login page.
First, enter your email address and then enter your password.
Shopify will connect you with your stores.
To reset your login credentials, click the'Forgot password' button.
You will need to click the "Get Started" link if you are logging in to Shopify for the first or second time.
How do I log in as a Shopify partner?
Logging into your Partner account is similar to logging on as an administrator. To make things worse, the login screen looks very similar. If you look below the "Log in" title, you will be able to see the partner login screen. If you are on the correct page, you will see 'Continue To Partners'.
Go to Shopify Partners Program from your desktop.
Select "Login"
Please enter your credentials.
To log in to a partner account, click the "Get Started" link to create a profile.
Logging into Shopify Using Multiple Devices
Logging into Shopify Partners Program is only possible via a computer using the official web site. For now, Shopify partners cannot log in to their accounts via the Shopify app from mobile devices.
Shopify admin login is now possible via several devices. Either use the desktop login option, as we have discussed, or the official Shopify app on Android or iOS.
Shopify Admin Login Via Android/iOS App
Get the Shopify App from the Play store or App store to your smartphone.
After installation, you can open the Shopify App.
Enter your credentials and select 'Login'. Tap 'Sign Up' to create a Shopify ID.
You can also manage multiple stores with the Shopify app. To do this, you will need:
Once you are logged into the Shopify app, select 'Store'.
Click the button at the top to select your account name.
Click on 'Log In to Existing Store'
Log in to your account by entering your email address, password and starting to log in to other stores.
Logging in to Shopify using Facebook
It is now easy to log in to other websites using your Google account, or any of your social media accounts such as Facebook and Twitter. This option allows you to create a new account without having to enter any personal details. You can access your profiles by simply clicking on 'Login With Facebook' or "Login With Google".
Shopify, like many other online platforms allows you to connect your Facebook account and your merchant account. This will simplify and speed up your login process. You can only connect your seller account to Facebook, not a Shopify Partner.
You can simplify customer login for your store and make it easier for customers to log in using their social media accounts. Your customers will be able to log in to your store with the One-Click Social Login app. They can also sign up using any social media account.
You are interested in the Shopify Partner Dashboard login and Shopify Collaborator account? This article will show you how to create a Shopify account and how to access Shopify collaborator access through clients.
What's a Shopify co-author account?
Shopify collaborator accounts are used by store owners to give access to Shopify partners for tasks in their store. The unique access allows the partners to view the sections of the store they need to complete their tasks. If a Shopify store owner wishes to hire a Shopify developer to design his store, he will give the Shopify collaborator access. These accounts do not count towards your store's staff limit. To request access permissions from store owners, one must have a Shopify Partner account.
What's a Shopify Partner account?
Shopify partners are people who have joined the Shopify Partner Program. You will need to create an account (a Shopify partner account) in order to join the program. Shopify partners can be created quickly and you can earn money by recommending others to Shopify. This is a great opportunity for Shopify professionals such as marketers, developers, and others.
How can I request access to Shopify's partner dashboard login
Let's say you are a developer who wants to create Shopify stores for other developers. This will allow you to make some extra money. Access to the store you are developing or designing is required. You will need to request access to the store owner. Let me tell you what you need, and how to get it. Follow these steps:
Step-1 – Create a Shopify Partner Account from the Shopify Partner Login.
Step 2: Login to Shopify's partner dashboard.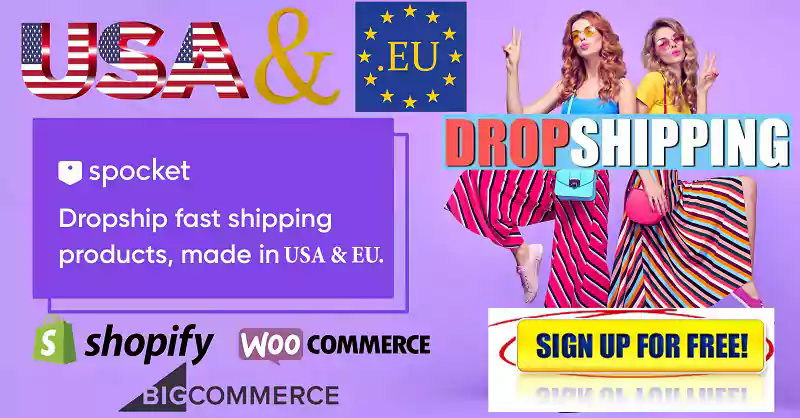 Step 3: From your Shopify partner dashboard, click on "Stores".
Step 4: Click on "Add Store".
Step 5: Next, select "Store Type". Click on to open a managed store . Enter the URL.
Step 6: You can now ask for all permissions, or make it more specific. If you wish, you can add a message and click "Save".
Removing the access of a collaborator
A partner can grant this access to the merchant for specific tasks. After the studies have been completed, both the merchants and the partners can either remove the access or cancel it. This is a matter that merchants should be aware of. Let me tell you how to remove access from both sides.
Remove a store from a partnership dashboard:
Step-1 – Go to "Stores" from your dashboard.
Step 2: Click on "Actions " right side of the store to be removed and then click on "Remove Access" .
Remove the collaborator account from merchant's shop:
Step-1 – Go to Setting from Shopify's store dashboard.
Step 2: Next, click on "Users and Permissions".
Step 3: You will find the name and email address of your collaborator partner under the collaborators. Click on it.
Step 4: Next, scroll to the bottom and click on the "Remove" option.
Step 5: Enter your password, then click on "Remove"
Why is a collaborator account necessary
Shopify offers the collaboration account. This allows merchants and partners to maintain good working relationships. The collaborator account allows partners to have access to a specific area of a merchant shop to complete their tasks. This is a great way to establish your reputation as a Shopify expert and help merchants become a trusted Shopify partner. You should explain to your clients why certain areas of Shopify are necessary so that they feel comfortable allowing you access to their shops. To clear any misunderstandings or doubts between you and your clients, tell them in detail.
Conclusion
You should have an understanding of the Shopify login options and the differences between the admin login and the partner login if you've carefully read the above contents. It is important to ensure that you are on the correct login page.