Reading Time:
5
minutes
While we won't begin this article with the cliché "Content is King", we will mention that content marketing plays a crucial role in building and growing a reputable Dropshipping company. These 10 content marketing tips will help you reach new customers and ultimately increase your online sales.
You will see that the most successful online shops invest in content marketing to establish a brand. They provide quality content and keep it updated. There are many benefits to investing in premium content – more traffic , higher reputation and more sales.
You can publish a variety of high-quality content. This article will discuss 10 content marketing strategies that dropshipping stores can benefit from. Your customers, visitors to your website, and Google appreciate site articles.
Customers will stay on your site if you have quality content. The behavior of Google crawlers is what makes your website rank higher in search results. You will be ranked higher and get more traffic which will result in more sales.
This guide will help you to find examples from other online shops.
Cross-promote other online shops
If you are confused by the mention of your competition, don't rush to conclude that this is a bad idea. Your direct competitors don't necessarily have to work with you. Indirect competitors can help you succeed because they will connect you with your target audience. Online stores that target different customers than you or are in a niche with a similar audience can be found by doing research.
Let's take, for example, the dropshipping shop that sells luxury clothing . The other store, on the other hand, might be a store selling luxury home products. You are operating in the same niche, but have a different focus. You might both target the same audience and work together to attract them.
The following is how cross-promotion works in content marketing: Try searching for your indirect competitors using Google or other social media platforms to try to reach them. You might be able to make a content agreement with them if they are complementary to your brand. As a way of building backlinks, ask them to write an article on your blog. This could increase your search engine ranking. You could also cross-post on social media. Take advantage of this opportunity.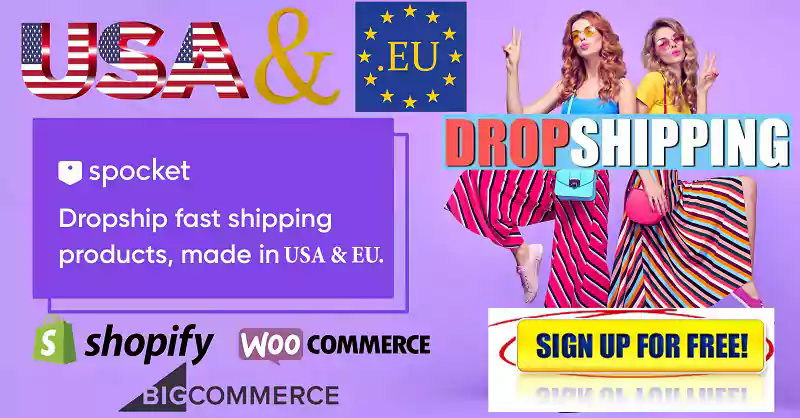 Incorporate influencers into your marketing strategy
Influencers are a great way to reach more people for less money. A few testimonials can be made with micro-influencers that would love to be featured on your site. You'll see an increase in their followers and get a testimonial article to boost your sales.
These social media influencers can help you with your social media marketing efforts. You'll receive free traffic if they share your blog article about them. Google crawlers will see an increase in traffic and rank your website higher. To avoid any problems, ensure that these influencers are active on social media.
Utilize User Generated Content (UGD).
Sometimes, you should let customers create the content. This is the best way to create engaging content. It's easy to forget about the details of what you should create, how to write it, and how many words you need.
Multiple reports show that 93% customers trust user-generated content better than content created by brands. This type of content is essential for dropshipping businesses. People today take their time when deciding whether to buy online. Your customers' valuable opinions and experiences can help you attract new customers.
Behind the scenes content sharing
Even though your designs may be the best, you won't get as much value if your content doesn't have social proof. People love to get to know other people. They like to read reviews and testimonials.
You can take the curtain down and show your visitors some content behind the scenes. Tell stories about your employees, show yourself. This human element will help you attract more customers and visitors.
Are you concerned that this content might not be suitable for dropshipping? It is worth trying and we encourage you to leave feedback. Photos that include faces are more likely to be seen and viewed by people.
How-to articles to help you make your products more successful
This is a great idea to include in your content marketing list for dropshipping. It's especially recommended if your products require a lot of steps. Although not every product requires this level of care and attention, customers appreciate when you make it easy for them.
You might sell smartwatches, for example. You can include how-to content in your product packaging, but you should also add visuals. It will help you increase sales by highlighting the strengths of your product. It is important to highlight the benefits of your product over others and the ways customers can benefit from it.
Customers will find new ways to use it, and they'll likely reply and engage with what you post. Google will rank your website higher if you have this type of content in your store. This puts you ahead of your competitors.
Create polls for your audience
People want to feel that their opinions are valued and respected, even if they don't implement the suggestions. This is human nature and it will not change. You can also make the most out of this content by using social media.
You have many options for quick research on your audience via Facebook, Instagram, or other social media platforms. Start conducting polls if you want to increase your social media engagement. People prefer short polls to long-written reviews. You should find a topic that will appeal to your audience. But, be aware, these posts could backfire. Avoid sensitive topics and instead focus on questions related to dropshipping.
Videos and live events
Video marketing is what you should be creating in the next few years. This type of content is recommended by every marketer. This is why we have included it on our list of 10 content marketing tips for dropshipping stores. Over 50% of people who watch product videos decide to buy the product.
Quality is important. Mobile phones may not be able to capture the same quality as professional video equipment. Although professional video equipment and materials can be expensive, social media videos offer a safer alternative.
Live streaming is a notification that people receive. This is a great way to get noticed. After the streaming is finished, upload the video to your website. People will approve the video's quality since they already know that you have streamed it before.
You can run a giveaway on the website
A giveaway is another great content marketing strategy that works. This strategy works for all products, but especially fashion products. Contests are a popular way to get free stuff. This comes with a downside. You might not be able to reach your target audience if people love receiving free products.
To engage the right audience, take your time setting rules for your giveaway. These rules will ensure that only those who truly want your product take the time to play the game. Your giveaway will be skipped by those who would only like to win free products. Even though your audience is smaller, it will still be the right one. These giveaways can lead to increased traffic and more leads.
News from the company and product announcements
We can't complete this list of content marketing tips without mentioning it. Content marketing is all about letting people know about milestones in your dropshipping business, as well as upcoming products, discounts and promotions. This strategy is also used by dropshipping suppliers and online shops. You can see an example in BrandsGateway's section of company announcements and news, where they publish news about the brands they own as well as information on upcoming sales events.
Also, you can start by mentioning the sales or products that are coming up. Make sure to let people know about the sale at least a few days before the event. Your products will be available to people who will check it regularly. Most of them may even save some of your products in their browsers. Dropshipping store owners will usually announce a sale in advance of the peak holiday season or their birthday.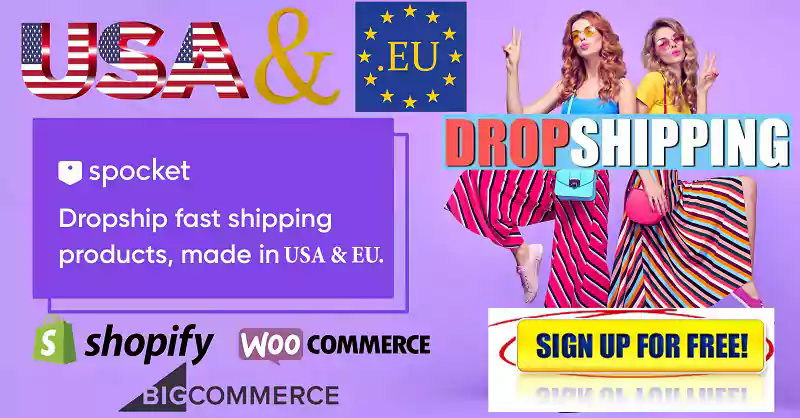 Employees are invited to participate in Q&A sessions
You can connect with your audience by sharing more details about your business. Your customers will be more trustful if you get to know your employees. It's a great way for your target audience to see that there are people behind the curtain who care about them and their preferences.
It's that simple.
When it comes to creating a marketing strategy that works, content marketing is essential. You can't rely on social media or paid advertising if you want to succeed in the eCommerce market. Ensure that your eCommerce store is SEO-friendly and provide quality content to your customers to help you stay on top of your marketing efforts. These content marketing strategies will help you increase visibility for your dropshipping shop and products.