Reading Time:
6
minutes
It is no secret that setting up an online business is easier and faster than it was twenty years ago. Dropshipping has made it possible for many entrepreneurs to start their own business with minimal capital. Although selling online is easier than ever, you still need to make the right decisions. What platform are you going to sell your products on?
There are many options for supporting your online business in the world of dropshipping. We'll show you how to use Shift4Shop dropshipping.
What is Shift4Shop?
Shift4Shop provides all-in-one eCommerce solutions that allow merchants to create a profitable online store. Shift4Shop is a strong option amongst the many eCommerce platforms that are available. It offers constant updates, hundreds if not thousands of features, and powerful hosting. They now support more than 20,000 online shops, ranging from small businesses to large enterprise ventures.
Shift4Shop recently introduced a plan that is exclusively focused on dropshipping. Let's see if what they have to say is useful for a dropshipping company.
Shift4Shop is a dropshipping platform.
Dropshipping is a growing trend that has made it one of the most popular eCommerce options for new businesses. There are many eCommerce platforms that offer dropshipping plans, as well as features that can streamline and support dropshippers. Shift4Shop is a standout among the rest due to its low pricing, ease-of-use, and integrated features.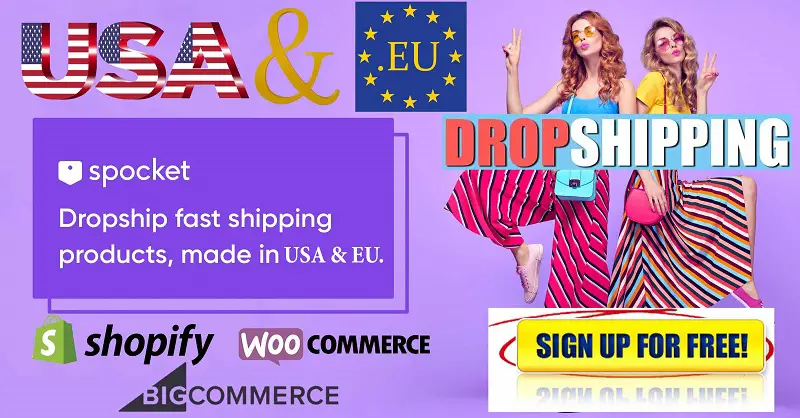 The most affordable dropshipping plan they offer is their dedicated one. It gives merchants all the tools they need to create a profitable, fully-functional online store without any transaction fees. Shift4Shop's software is not only for dropshipping. They've also added functionality that allows dropshippers to use the integrations and features they need to manage their business.
Overview of Shift4Shop Dropshipping Features
Let's look at the features that Shift4Shop offers to make dropshipping a great option.
Pricing
Shift4Shop's monthly cost is only $9.99 The Shift4Shop Dropshipping Plan allows you to have all the features necessary for a dropshipping shop. Shift4Shop does not charge transaction fees and comes with a domain name.
Although you might be tempted to compare it to Shopify's $9/month plans, this plan does not include social selling tools. You can't build an actual online store with it. To do this, you'll need to sign up to Shopify's $29/month program.
Shift4Shop Dropshipping plans offer a range of payment options that vary in terms of savings and length.
For a 3-year agreement, $5.50 per month
$6.00 per month for a 2-year agreement
For a 1-year agreement, $6.58/month
Monthly agreement $9.99
Keep in mind, however, that the dropshipping plan is limited to a small number of features that Shift4Shop offers. You can only connect with three payment processors, and you can list no more than 1,000 products. This plan also has a $10,000 annual limit on online sales. You can upgrade to any Shift4Shop plan if you want more features or unlimited products. This is every Shift4Shop plan:
Startup Store: $19/month
Basic Store: $29/month
Plus Store: $79/month
Power Store: $129/month
Pro Store: $229/month
Every plan has different yearly sales limits, staff users, features, and pricing. Shift4Shop guarantees that there is no sudden increase in price from one plan to the next, so upgrading won't be a burden on your budget. Each plan offers a discount for signing up for an annual agreement, just like dropshipping. Enterprise-level plans are available for larger companies.
Dropshipping integration
Shift4Shop's dropshipping plan offers many integrations with well-known suppliers. This will allow you to start your online business. Here are some features and integrations:
DOBA Dropshipping Connection: This feature allows to you add products from DOBA's catalog into your online shop.
Inventory Source Dropshipping Connector – Add products to your shop and forward orders using this integration with Inventory Source
Printful Print-on Demand Connector: Selling custom printed apparel online is easy with Printful.
Customer service & support
Shift4Shop provides round-the-clock technical support to help you keep your online business running 24/7. Their support team is based in the USA and is available 24/7, 7 days per week, 365 days per year (including holidays). They can be reached by phone, via support tickets, live chat, or email.
Marketing features
Dropshipping is a great way to make sales. Your website will not get traffic if you don't market online. Every Shift4Shop plan comes with integrated marketing features that will help you spread the word about your business, even dropshipping plans. The best features include:
SEO Tools: You can edit meta titles, descriptions and custom URLs to optimize your website for search engines result pages.
Social Wish Lists: Customers can use this feature to create wish lists that they can share on social media. This helps spread the word about your business to all their friends and followers.
MailChimp Integration – Connect with MailChimp and start sending marketing emails to your customers, such as newsletters.
Built-In Blog: Create optimized, valuable content right on your website without the need for a third-party blog service.
Google Shopping Feed – Upload a feed of products to Google Shopping. Searchers can instantly see them and make purchases.
Coupons and Discounts: You can create your own coupons and discounts to encourage shoppers to shop at your store.
Hosting Features
No matter how many visitors your online store receives, Shift4Shop's servers can still support it. Dropshipping plans and all other plans include unlimited bandwidth to ensure that your website is always up and running. You won't need to worry about overages or outages even if you have millions of customers.
All stores are provided with a secure URL by Shift4Shop, backed up by their shared SSL certificate. This will ensure that your online store remains safe and secure so your customers can shop with confidence.
Payment processing
The Shift4Shopt dropshipping plan allows you to use three popular payment processors online: Stripe, Square, and PayPal. Although this may seem like a lot of options, it is because the dropshipping plans are their most affordable. This means that there have been some restrictions. You can upgrade to the Startup plan for $19 per month if you want to access more payment processors. This plan allows you to access over 100 payment gateways that can be added to your online shop.
Shift4Shop: How to create an online shop
These steps will help you get your online store ready for dropshipping with Shift4Shop.
Register for a Shift4Shop Account
You will need to create an account with Shift4Shop before you can start building your online store. Click "Get Started" to enter your contact information, billing information and payment details.
There's also a 30-day guarantee if Shift4Shop doesn't work for you. To test the software out before you commit to paying, you can get a free 15-day trial.
Choose a reliable dropshipping supplier
Your business' success depends on the supplier you choose. Because you rely entirely on your supplier for product stock levels, product storage and shipping, as well as returns, Your reputation is at stake and your brand will suffer if your supplier makes mistakes.
Make sure you choose a dropshipping provider that will ship your products within a reasonable timeframe, sell high-quality products and pack them well without any branding. A supplier who specializes in your field is also a good choice. BrandsGateway, for example, specializes in dropshipping luxury fashion brands' clothing. If you are interested in selling in this niche, this supplier is the right choice.
Find the best products for sale
Dropshipping is a crucial step. You won't make any sales if you don't have good products to back your business. First, choose your niche. Don't sell random products in your store. Market research is necessary to determine which niches are most lucrative and safe. Google Trends is a great research tool that will help you see what people are searching for.
Once you have selected your products, you can begin importing them into an online store. Shift4Shop allows you to either manually input product information or import it in bulk using a CSV file import.
Integrate payment processors
Once your products have been placed in your store, customers will need to be able to purchase them. Payment processors are here to help. You can integrate with Stripe, Square, or PayPal on the Shift4Shop Dropshipping Plan. First, create an account for each service to enable these payment processors. Connect that account to an online store and you are ready to go.
Personalize your online shop
After your store has been established, you can start to customize it. Dropshipping means that your online store may not be the only one selling the same product. Your eCommerce website's design will make your business stand out from the rest.
Shift4Shop offers over 50 free themes. All of them are responsive on mobile devices and optimized to online sales. You can pick the one that fits your brand's niche best or that suits your brand aesthetic best.
Once you have chosen your theme, it is time to customize. You can add your logo, modify the fonts and colors, or create sections using the Page Editor. You don't need to know any programming skills to create your own look.
Optimize your website to optimize it for SEO
Now is the time to optimize your website in order to get more attention for your business. The SEO toolkit built into Shift4Shop can help you rank higher in search engine results pages. This will result in more organic traffic.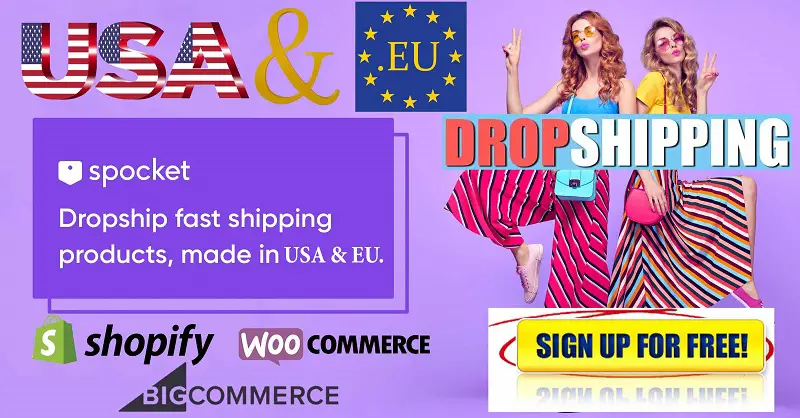 Use keywords that are relevant to your niche on your homepage, product pages and category pages. Shift4Shop lets you edit page titles, meta description, custom URLs, etc. to optimize your website to your specific needs. You can then track your progress using Shift4Shop's built-in analytics and reporting.
Moving forward
Building an online store can be a daunting task. It requires constant attention and upkeep to ensure it continues to grow. Dropshipping is not passive income. However, it can bring in revenue. You should update your website regularly based on customer feedback and conversion rates. Promote your business in your niche. Stay active using SEO, paid ads and organic social media posts.
It is possible that your product line-up needs to be updated. You may find that your product line is not in keeping with current eCommerce trends. To keep your business stable, offer trendy products alongside timeless items. You don't have to start with very few customers and products, but that doesn't mean you won't be successful in the long-term.