Reading Time:
2
minutes
Most product research tools will cost you money, but what if you don't have the money for that at the moment? What if you just want to get a few sales on your dropshipping store before you invest in one of the paid product research tools? If that's you, then you're in a very good place! I got a free winning product research tool that you can use while dropshipping! This tool will help you with your product research for free.
Free Product Research Tool for Your Dropshipping Business
This free product research tool is called Dropshipiness. They show you 100's of winning products for free, with product images, product descriptions, profit analytics, google trends, ad targeting, product link to premium suppliers, Etc.
They upload daily 3-6 new winning products, so every day you will find new products on their website, cool isn't it? It will give you a lot of inspiration for your dropshipping store!
They have a Facebook page as well, where they post about new winning products, so give them a like to support them, and be updated every day with new winning products on the market.
If you are new to dropshipping, they have a Dropshipping A-Z section, where you can learn about dropshipping totally free! There are different courses, videos, and chrome extensions to help you to start your own dropshipping business.
All you have to do is signup for their premium membership plan which is totally free, with no hidden fees, no credit card needed. They will show you some pretty awesome winning products from AliExpress to sell!
Furthermore, you can even sort the products by category, so you can find products inside your niche store if you have one.
Want to see how it looks inside?
Below you will see the winning products inside Dropshipiness: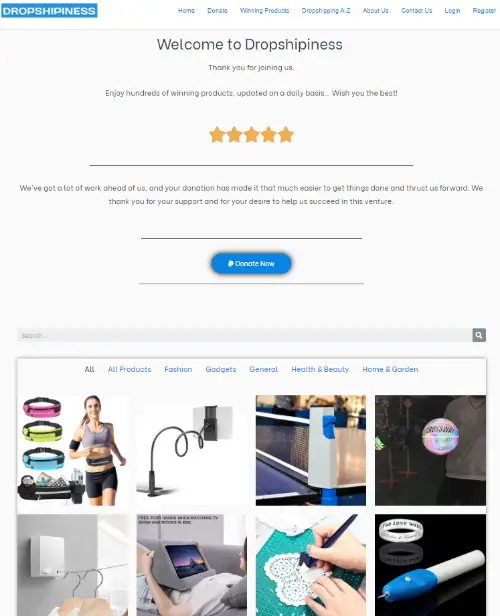 This how the winning product looks inside: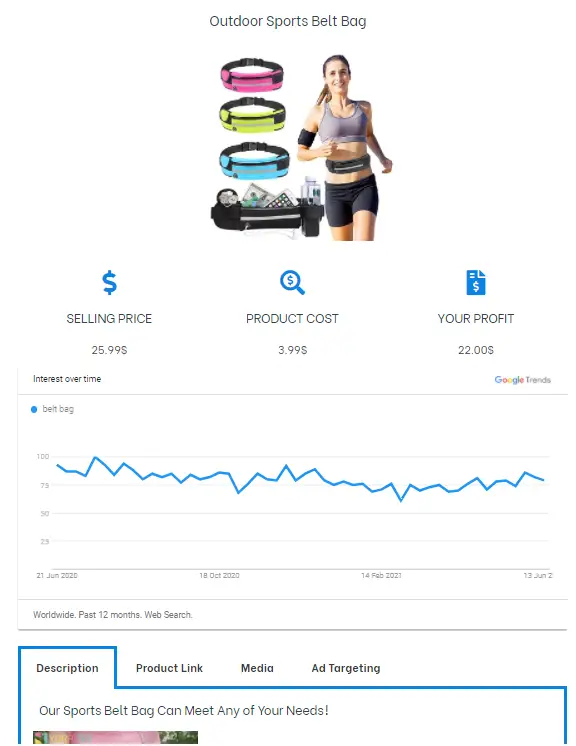 So, what you have to do is, open a Shopify store, start your 14-day trial, copy and paste products from dropshipiness, when your store is full of products, make an advertisement, and start to advertise it. 
Costs :
1. Shopify Store 29$/month
2. Domain 15$/ year
3. Dropshipiness – Free Forever
4. Advertising 5-10$ daily
I think it doesn't need any further explanation. Right?
With this free winning product research website, you will be able to take your dropshipping store to the next level in 2021 and make more sales!
Wish you luck with your winning product research!