Reading Time:
7
minutes
You, as a retailer, will need additional resources to ensure the success of any E-commerce business. Dropshipping is just one example. You may find it difficult to meet the demands of the market due to the growth and expansion of your business.
Retailers can find it difficult to invest capital in inventory management. Dropshipping can be a great option to help you run your business properly.
Dropshipping allows you to set up automated processes that will process your orders. It takes only a few clicks. Your system will then automatically forward the customer's purchase details to your supplier. They will then process and ship it.
Aliexpress Dropshipping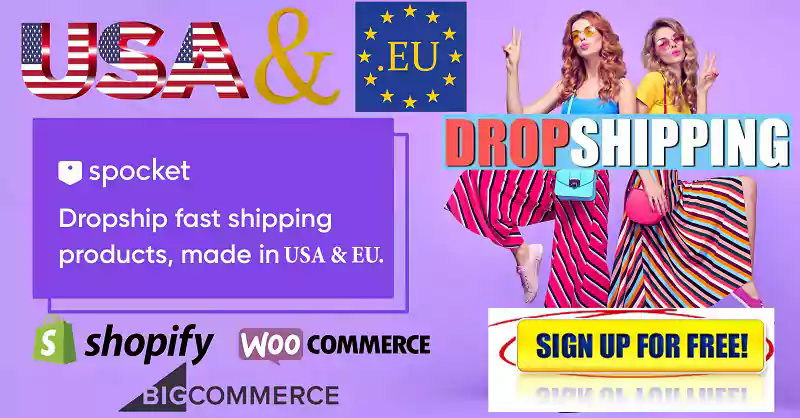 Aliexpress is a well-known name that provides dropshipping solutions. Aliexpress is the Chinese supplier for dropshipping. Aliexpress isn't the best solution. What about other suppliers?
In order to increase their revenue, e-commerce sellers should offer local suppliers the chance to sell their goods. Local suppliers should be given the chance to sell their products.
Dropshipping Warehouse Management
Dropshipping is a supply chain management technique in which the retailer doesn't keep in stock items that he/she wants to sell. Instead of stocking goods, he would forward the purchase details of customers to the supplier, who then ships the item directly.
Dropshipping can be difficult because you must ensure your suppliers have sufficient stock. You also need to manage the expectations of your customers.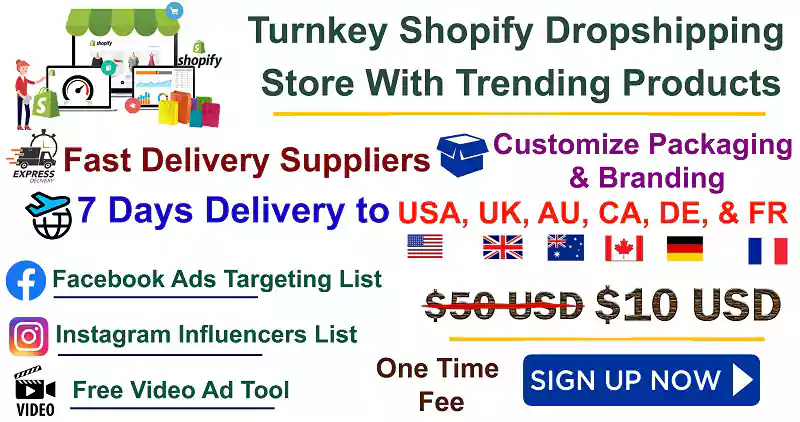 Dropshipping Warehouse Management can improve performance and reduce process time. It is a more efficient stocking method that will help you improve your internal operations related inventory.
You Can Add Any Type Of Dropshipping Supplier, How?
Dropshipping can be a great option. The items will be delivered faster than normal delivery. Dropshipping can help you reduce the size of your warehouse, or you can get rid of it. This can also save you money.
It will be done quickly and you can also set up automated functions that process it. All it takes is a few clicks. The system will automatically forward the customer's purchase details to your supplier who will process them and ship them.
Because of this, product management becomes difficult. This creates problems for retailers when it comes to product data syncing. For inventory management, suppliers mainly use CSV and XLS files. If they need more advanced features, they use XML feeds and API.
Unsupported data format
A unique product upload structure exists. It has a set of requirements and most importantly, the file format that the supplier provides. The file format to upload data to the store can be different.
Suppliers will have to use mapper to convert non-supported files into supported files for product bulk uploads on site.
Product Synchronization
It could be that he is supplying products to other retailers as well. This can lead to problems when product quantities are reduced.
Let's take Mr. X, a supplier, as an example. He supplies product to retailers A, B, and C. The supplier has 100 units and every store lists 100 product units for sale.
What's next?
Retailer C sells 10 units. The inventory at the retailer and supplier C has been updated to 90 units. However, the inventory at the retailer's other store is still showing 100 units. This is due to inability of real-time updates.
The retailer is now facing a problem as he does not have the most current inventory information. You will then have to manually upload the files onto your system after a certain time.
Monolithic Framework
It is not recommended to upload large quantities of products on your ecommerce platform. These operations can slow down your computer and increase your RAM usage. They also could cause a crash to your live website.
What can you do to make sure that every supplier is a good fit for your business?
These are some tips that will help you start a dropshipping business with local suppliers.
1. Select the supplier that can provide API and XML feeds for inventory management. Your supplier must guarantee that you will receive better reporting in WMS about product quantity and return.
2. The API and Connectors will do all the hard work for retailers, giving the opportunity to local suppliers. Our WMS allows you to upload the file and have your supplier's stock levels updated on your eCommerce site. This is a great way to avoid stock shortages, even if the stocks aren't yours.
3. Software such as Akeneo can help you improve Product Information Management. PIM software allows users to gather all product information from one location. Akeneo PIM allows the user to improve and enhance product information. You can also share product information with e-commerce channels.
You might consider the following extensions:
WooCommerce Akeneo PIMConnector – Connect your WooCommerce store to the Akeneo PIM Software and manage a large number of products. All catalog data can be imported into Akeneo via CSV, XML and XLS. You can also create the product and export it to WooCommerce.
Magento2 Akeneo PIMConnector The Magento2 Akeneo Connector allows for the integration of your Magento store with Akeneo PIM Platform. This connector allows store owners to export their Akeneo catalog data to Magento. The bulk data can be pushed, including categories, attributes and attributes sets, as well as attribute options and products.
Multi-Channel Sales Now
Omnichannel selling is the key to e-commerce's success and growth. Multi-channel selling can be a great strategy to keep your business consistent.
It's quite common nowadays and sellers have chosen this strategy to build a strong brand that will generate more revenue. Two cases will be discussed.
Case 1
Here's Mr. A who manages inventory via PIM and sells through their website that was built on ecommerce platforms. The retailer received data from the supplier in XLS files and CSV files. With Akeneo – Product Information Management, raw data was converted to the API. The product information is automatically shared with the ecommerce store.
Cas 2:
This is because retailers usually have their own website and use e-commerce platforms to manage the inventory they receive from suppliers. They connect their stores to e-commerce platforms using various connectors.
All this was how to manage warehouse management system. Any type of e-commerce requires a panel where customers can ask questions and receive efficient customer support.
UVdesk provides multi-channel support as well as a variety of features that will allow you to provide reliable and prompt customer service.
Tips to Improve DropShipping and Inventory Management
The holiday season is starting to get underway, and autumn serves as a subtle reminder. This topic was the subject of a Practical eCommerce webinar I moderated recently, "Manage Inventory and Drop Shipping for Holiday Rush", which I moderated. Anne Pingree was the senior sales engineer at Infopia, a hosted shopping cart platform. Andrew Ruppar was the integrations manager at Inventory Source. Manish Jha is founder of Atandra which makes order management software products. All three provided sound and practical advice to merchants looking for ways to improve drop shipping and inventory management before holiday madness hits. The webinar's highlights are included in this article.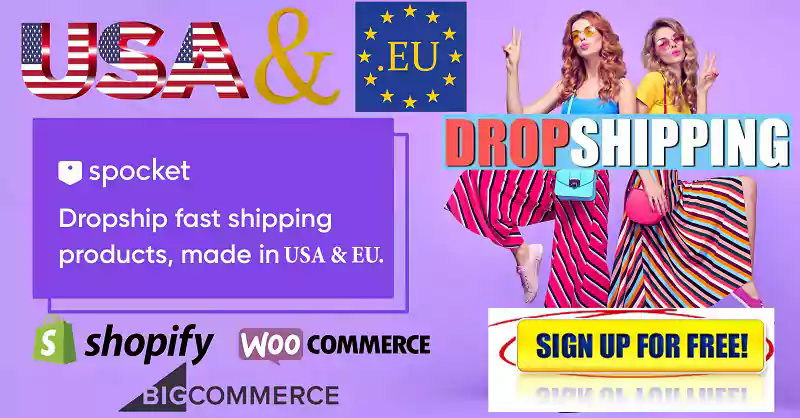 Avoid overselling
You could end up with customers who cannot be fulfilled if you don't have visibility into drop shippers inventory. These orders are often cancelled by merchants, which can cause customers to be upset and sometimes lead to negative ratings. To avoid this backlash, you can have multiple redundant suppliers so that if one supplier is unable to fulfill an order, another supplier can. Consider an inventory management system to help you identify drop shippers and give you visibility into dropshipper inventories. It also helps ensure that the data coming in from suppliers is accurate.
Stock outages are a problem when you warehouse products. A lack of inventory or insufficient marketing can spell doom for your business and reputation.
It's a smart idea to centralize inventory management across all channels in order to avoid overselling. You can also create alerts or reports to remind you when you need to replenish your inventory.
Recognize that not all drop shippers are the same
Drop shipping is becoming increasingly popular for businesses of all sizes. However, it can be difficult to find drop shippers if you don't know where to look. You can either search online for drop shippers or use an inventory management software (preferably one that is partnered with your platform provider). Be wary of companies that claim to be drop shippers. Some of these middlemen may charge more for products. Worse, some may not be authorized distributors. Ask the brand directly if you need to verify that a distributor has been authorized.
Successful Drop Shipping Relies on the Details
Drop shipping is not selling products. You're selling accurate and high-quality information about products. Pay attention to details as product data can vary from one supplier to the next. You should not include any categories that are irrelevant, such as the "catalog" category which refers to a printed catalog.
Problems with data-related details are also possible. Businesses that use multiple suppliers might have the same shop keeping units (SKUs), which may cause problems. Bulk uploading identical SKUs may cause data to be replaced by data from another product if the source data is overwritten. You can solve this problem by adding a prefix code before uploading the data. This will identify individual suppliers.
It is important to know whether the data suppliers provide includes all active items or only out-of-stock products. The supplier might have removed out-of-stock or inactive items from the list. This can be done when you refresh the data. You should also ensure that the data format and supplier data are consistent. There may be errors in UPC codes or weights (which could cause problems with free shipping).
Before engaging suppliers, make sure to evaluate their data quality (e.g. quality of images and product weight). Many merchants make the error of evaluating suppliers on the basis of price, customer service, and shipping policies. However, they should also consider product data, and how frequently the suppliers update that data. It doesn't matter if a supplier appears to be providing high-quality data. However, it is important to check it every time you upload it to make sure there aren't any missing values.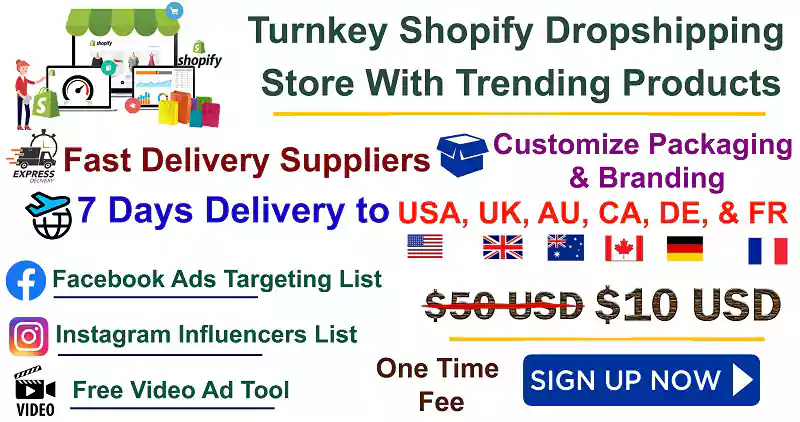 If you have sufficient data and your inventory management software supports rules, the rules can be used to push product information to various marketplaces such as Amazon or eBay.
Centralize and integrate Order Management, Inventory Management and Accounting
It is important to ensure that the items sold are deducted from any inventory when orders arrive. Automating order and inventory management integration helps to ensure there are no gaps between orders and the available inventory.
Negative feedback can be received if you are slow to ship or run out of stock. You could lose your marketplace listing if you receive enough negative feedback. A platform that integrates order management, inventory management, and accounting can help you keep your ratings high.
Order status calls increase during holidays so it is important to have customer information easily accessible. It's possible to notify customers via email about their order status by centralizing order management. This reduces the number and quality of orders status calls.
Integration with QuickBooks and other accounting systems can help save time and reduce the chance of errors caused by manual entry. Many times, QuickBooks users import data from CSV files. This is because QuickBooks isn't integrated with their ecommerce platforms. Transactions can be automated end-to-end by integrating order management, inventory management, and QuickBooks via an open platform. Your business will also benefit from the most current information regarding inventory, orders, revenue, and sales channels.