Reading Time:
6
minutes
The possibilities of buying wholesale Christmas ornaments can seem overwhelming. There are many websites that sell Christmas ornaments, but you can also choose to shop at other stores that offer a variety of products.
Christmas in the Old World
Old World Christmas can be found in Spokane in Washington. It offers something that not all wholesale shops have: an assortment of over 1,400 exclusive designs, including emoji ornaments and nativity collections, as well as garden-themed, marineshells and other themes. You can also choose from themes such as fishing, beach and baby, farm, retro or religious, and many more to add to your online store.
Special glass blown ornaments
These ornaments can be glass-blown using some of the same techniques as in the 1800s. These methods were brought back to life by Beth and Tim Merck, the founders of this company in late 1970s. Do you have an ornament idea? You can upload it.
How to Place an Order
To view the pricing information, you will need to log in to a wholesale account. To view the pricing information, you will need to enter your company name, address, tax ID number, billing and shipping information. Old World Christmas is not available for sale to discount or big-box retailers.
Kurt S. Adler
Kurt S. Adler is a business that has existed since shortly after World War II. You'll find a mixture of novelty, traditional, and whimsical items there. The business is still managed by Kurt Adler's kids, based in New York. You can also find showrooms throughout the United States.
A wide range of ornament designs
You can choose from crystal, shatterproof, customizable personalized ornaments, and glass. You can choose from delicate, heart-shaped ornaments made of glass and Swarovski crystals or fun food-themed ornaments like ice cream and tacos. You can find ornaments that represent hobbies, animals and sports. There is a wide range of designs, from ornaments for cowboy boots, to ornaments that reflect religion. You can choose from themes such as Baby's First Christmas or Gay Pride. There are also Occupations and Beach.
How to Place an order
After you have set up your wholesale account, the minimum order for your first order must be $500. The minimum order for orders after this will be $500. Orders thereafter will need to be at least $150. To view wholesale prices and make purchases, you will need to register. You can email them at this address in the FAQ section if you don't have business references.
PolarX Gifts and Ornaments
PolarX Ornaments & Gifts offers a variety of ornaments including religious, military, baby's first ornaments and pet ornaments. There are also family series (peas and a pod), travel, and snow globes . You can even find different kinds of ornament doors in the "home" category (e.g. rustic or Irish, red, black, and so on). Decorated for the holidays
Perks
It's easy to find out which ornaments are most in demand last year and what's new for this year. Their showroom is located at 240 Peachtree St NW in Atlanta, GA. PolarX's headquarters are in Strongsville Ohio.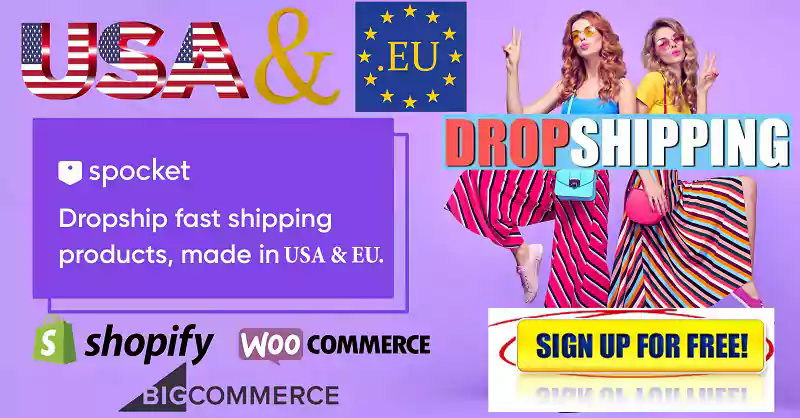 Here are some things to consider before you place an order
Online orders require a minimum order $150. All prices on the website include 12 ornaments, unless stated otherwise. You have seven days to return a part or all of your order. However, you will need to contact the company first to get an RMA number. A 20% restocking fee and a $12.50 UPS call tag fee will apply.
Creative Co-Op
Creative Co-Op has a wide selection of unique, creative ornaments. There are many designs available in metal, wood, resin, textile and textile. There are many styles to choose from, including cute and rustic as well as sleek and modern. You can find options such as oxidized glass ornaments, hand-painted Santas, and sweet textile animals. The wholesale seller offers a variety of handmade products. This company was founded in 2001 to offer creative home goods in a variety of styles for resellers. They are a global business with a Memphis distribution center.
How to Buy
To open an account, you must show proof of your resale certification. To register, you will need your tax ID number. Customers can access the Take Advantage discount program once they have registered. For recurring orders, there is a minimum order of $500. Payments can be made with major credit cards. Most orders are processed within two to three days. For overweight items, shipping is via FedEx ground or truck ship. Contact customer service regarding returns.
OrnamentShop.com
OrnamentShop.com has over 5,000 unique Christmas ornaments. It is also the largest online retailer for personalized ornaments. OrnamentShop.com has an astounding number of ornament categories, including Advent Calendars, African-American/Ethnic, Classic, College and University, Anniversary/Wedding/Engagement, Grandparents, Music, Pets and Animals, Star Wars, Superhero, Patriotic, and more.
Bulk or Individually
You can order individual or bulk orders from this site. Contact the company to inquire about bulk orders. There are minimum bulk orders requirements that can vary, but they could be as low as 24. After you have discussed the details, you will get a preview of how the ornaments will look before you give the green light.
Giving back and Experience
OrnamentShop.com can be found in Lake Forest, Illinois. The company has been selling ornaments and gifts online since 1982, although they have been in the personalized ornament business online since 1999. This site is affiliated with Canine Companions For Independence(r), a non-profit organization that pairs assistance dogs with people with disabilities.
Burton + Burton
Burton + Burton is a great option if you are looking wholesale rustic or whimsical ornaments. There are many options available, including cute candy cane ornament sets and country-chic distressed cross, rustic Christmas Bells, as well as lighted glass globes featuring nature scenes. You can purchase sets of items with different numbers of ornaments depending on which set you choose. The company was founded in 2006 in Bogart, Georgia. There are also showrooms in Atlanta, Dallas, Las Vegas and Las Vegas.
Consumer and bulk sales
Prices on the website reflect the regular consumer price. To get bulk pricing, must register . You will need to use your State Sales and Use tax Number to create an account. They offer wholesale education resources and a five percent discount for new members. Minimum order requirements are $200 for initial orders, and $75 for any follow-up orders. C.O.D. and money order are acceptable payment methods. Ground FedEx is used to ship orders. All returns must be made within 30 calendar days. Contact customer service for your RMA. For seasonal items, there is a 20% restocking fee.
ChurchSupplier.com
ChurchSupplier.com is located in Warminster. You can order as many as you like. You can mail some ornaments in a Christmas card, such as the Noel Christmas Brass Ornament. Many of these ornaments can be mailed inside a Christmas card. You can choose from laser-cut wood, metallic, or pewter ornaments, as well as photo ornaments and cute Christmas key ornaments.
Buy in Bulk, or Individually
It is easy to purchase.
Click on the ornament that interests you, then add it to the cart. If you have a coupon code, you can review your cart and determine the shipping cost per zip code. Finally, you can pay.
PayPal, AmazonPay and Visa are all accepted payment methods. They will hold your order until you receive your check if you pay by check. The shipping time for the United States is approximately one to seven business days. International shipping can take up to six weeks. Most orders are processed within one working day.
No minimum purchase is required. You'll receive free shipping if your purchase totals $79 or higher. You can buy ornaments in a variety of metal and plastic styles for as low as $1.50 per piece if you choose a quality from 1-5 and as little as a penny if you purchase 36 or more.
Returns
If you have to return an item, contact the company to get an RMA number. You will also need to pay a 10% to 15% restocking fee unless it was returned due to their error. To return an item, you have 45 days from the date it was shipped (not when it arrived)
Wholesale Pricing and Purchasing
Wholesale orders must be sent via email. Your first order must be at least $250 and you will need to pay with credit card. Only products from ChurchSupplier.com and Neibauer Press are eligible for wholesale pricing.
DiscountMugs
DiscountMugs has a wide selection of Christmas ornaments that can be customized. There are many options available: ugly sweater ornaments; silver bells; hand-blown glass; shatter-resistant decorations; ornaments made from wood, acrylic, ceramic and brass. Some even light up. If you're looking for customized items for your business, group, or team, the selection is worth a glance.
Site that is user-friendly
You can customize the ornaments using their user-friendly design section. Here you can upload artwork or use clip-art and fonts from the site. You can track the pricing by making changes to the quantity and colors, as well as other features. As you edit the details of your order, you can also see the estimated delivery date.
Shipping and Purchasing
DiscountMugs offers the best prices in the business and they can accommodate rush orders. Although they don't claim to be a wholesale supplier they offer discounts on larger orders. Subscribe to their newsletter to receive emails about special sales
If you send an email, they will accept price quotes for up 15 days. After that time, the price on their website may change.
They accept payments by major credit cards, check, Paypal or wire transfer.
You must notify them within 10 days if you have to return the item. They reserve the right not to accept it.
There are different minimum quantities of each ornament that you will need. The Personalized Star Bright Brass Ornament is available in quantities of 50 to 500+. However, if you wish to buy the Christmas Tree Wood Ornament you will need to purchase at least 150.
Miami, Florida is the FOB shipping point. Most items will be shipped via FedEx and Motor Freight.
Balance Price and Need
Before you go any further into the checkout process, make sure that you have a minimum purchase or order amount. It's not good to be able to find exactly what you want, only to discover that you have to spend more than your budget or buy more than you need. You will need to create an account on wholesale websites that sell Christmas ornaments in order to view all images and prices. Take some time to explore these sites.