Reading Time:
6
minutes
Australian dropshipping providers – find Australia's perfect supplier
As a newborn dropshipper, finding suppliers for your dropshipping store is often quite difficult especially, if you live outside the United States. In the US, there are innumerable resources available to find dropship suppliers, but other countries are not sufficiently loved in these respects.
It is important to find a supplier who provides dropshipping services. A trustworthy, reliable and stable supplier who provides you with the products you need is the one that is essential.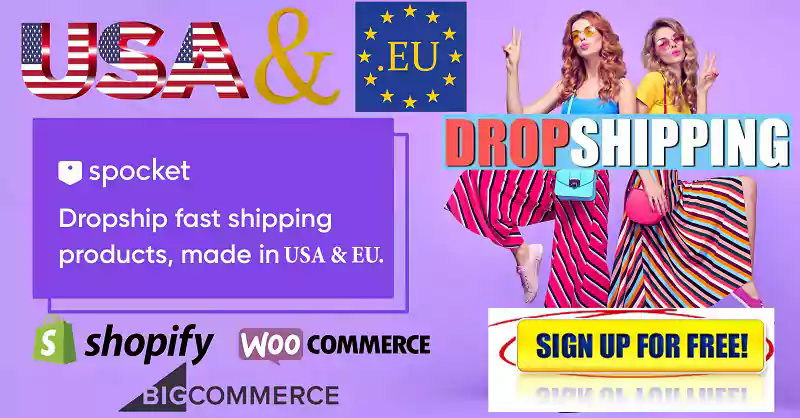 Today, in Australia, we will cover dropship suppliers. If you're an Australian dropshipper or want to start an Australian dropshipper business, this is the list of dropshippers you need.
Australian's Top Dropshipping Suppliers List
All high-quality drop shippers and suppliers in Australia are included in the list below.
iDropship saves you time and money because they are passionate about dropshipping.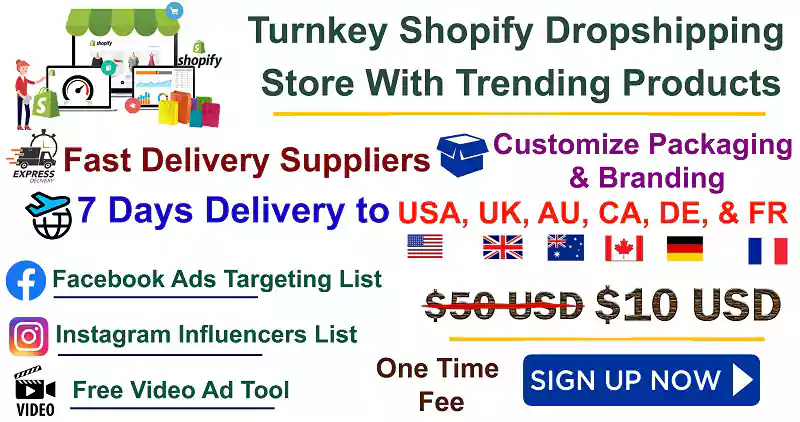 With most advanced, free, and fully featured connectors for largest e-commerce platforms like Shopify, eBay, and Woocommerce, iDropship has streamlined the very best dropshipping products for you to sell in Australia and even better, they're already set up for you!
Now the Australian dropshippers are not limited to a single niche because iDropship provides variety of niches like home and garden, pet supplies, electronics, furniture, fashion, baby and kids' products, health and beauty, sports and much more. Their extensive range of products are regularly updated based on their popularity and trends. They are the most convenient and trusted supplier where you can find the hottest products in the Australian market right now.
They have 24/7 customer service. Count on their experienced staff for assistance with dropshipping or any other questions you may have.
When it comes to pricing structure, iDropship is the one you can trust on. Price match guarantee against any other supplier in Australia to ensure you're getting the best prices on the market. Their prices are low and their products are first class.
The delivery is super quick. They provide lightning fast delivery so that you can rest assured that your items will reach your customers quickly!
To sum up the benefits for Australian dropshippers by iDropship:
No need to buy inventory upfront
No minimum order quantities and no logistic costs.
Guaranteed best customer service, reliable delivery, and secure transactions.
Ship directly to your customers
Easy management of your online shop with unique built-in e-commerce software.
Explore more for dropshipping in Australia at iDropship.
Dropshipzone is an Australian owned and operated enterprise. Being the largest dropship supplier and wholesaler in Australia with over 10,000 of products across hundreds of product categories ranging from furniture, electrical appliances, fitness, kids toys, pet supplies, home improvement products and more; their renowned brands includes Artiss, Devanti, Keezi, i.Pet, Cefito and Gardeon etc. Their products can be found in many homes and businesses across the country.

The extensive, well-packaged products are offered at competitive dropship prices, thousands of resellers across Australia including major online merchants chose to work with Dropshipzone in fulfilling their online orders. Key accounts can potentially generate up to millions of dollars annual income working with them. Account executive is assigned to each reseller as point of contact to provide customised dropshipping service.

Their expertise in technical IT support and integrated warehousing, inventory, and automated shipping systems help to make orders fulfilment, as well as dispatch processing and returns, a smooth and efficient process. Resellers are also supported by attentive customer service team to handle customer queries and product issues expediently.
Dropshipzone takes all the backroom and support concerns off their resellers so resellers can concentrate on what they do best: marketing the products freely without any encumbrances.

Dropshipzone is a one-stop dropshipper with everything under one roof. For more details on eCommerce made simple and hassle-free
Looking for dropships or specially designed teapots? Well, Alrug is the answer you were looking for in this case. They have everything related to teapots and tapestries. If you already sell rugs in Australia or want to start a completely new dropshipping business, Alrug is the supplier you want. They provide incredible dropshipping plans for your needs. They are located in Australia so local delivery is quick, even worldwide delivery is 4-day shipment at the door.
Well, if you're looking to start a footwear business in the footwear industry or have a fashion / footwear drinks store now, then Australian Uggs offers you all kinds of uggs you can drill without worrying about stock and logistics, even 20 percent discount on your dropship order so you can make a decent profit from each ugg. If you're looking for a dropshipping company, Australian Uggs should be your perfect choice.
Bella Boutique is Australia's leading supplier of joysticks and wholesale distributors. They have almost everything from columns to rings that fit within the category of joys. If you are looking for joysticks in your store, Bella boutique really does.
Bulk Wholesale is an Australian supplier of Dropshipping which provides all cleaning services. All is available here at wholesale rates, from the kitchen sponges to car cleaners. Best of all, they offer a fantastic reseller program that will allow you to sell cleaning products in your online shop without worrying about inventory and logistics.
Colourblocker is perfect for Australian dropshippers as they supply a wide range of products and categories. From gifts and home equipment to electronics and gadgets, they have nearly everything you can. They are easy to integrate with several platforms, such as Shopify, eBay and more. You can even find the trendiest products for dropshipping with great resources.
If you have a fashion drop-out shop, Crazy4Sale can offer your products a much-needed boost. They concentrate on female jeans only so you can take care of all the female jeans in your shop. If you are looking to woo women with your wonderful jeans, Crazy4Jeans is the perfect supplier for your shop.
DearJane MEdical is a drugstore providing you with all kinds of medical supplies to drip. When you enter the health and health niche, DearJane is the perfect provider for your needs. From crutches to wheelchairs, all of it is available to provide your purchasers with any medical supplies they need. They are one of the leading medical suppliers in Australia.
This is one of the leading suppliers of Australian car parts. If you want to start your own car specialty shop online, Denco will be able to supply the goods you want. They supply all of your precious cars with turbo systems, diesel fuel injectors. These are some profitable items that can be reduced to a decent profit margin.
Dicker Data is one of Australia's leading suppliers of hardware that boasts a wide range of hardware and a huge customer base. They offer top hardware from companies such as Cisco, Microsoft and many others. They have an incredible dropshipping program that is helpful to begin and construct newcomers.
Dreamy Wood is a specialist company that produces stylish wooden watches as an accessory for fashion. These watches are luxury items that give a cool atmosphere. If you have a fashion shop or a niche watch shop, you can boost sales by offering a beautiful collection of wooden reloads in your shop. Dreamy Wood offers simple dropshipping for your Australian online store.
Well, not everyone wants to spoil regular items that some people want to make. There are not many suppliers available in Australia for adult products, but Dropship247 offers excellent quality adult products, not limited to adult toys, lingerie and adult products. If you have an adult store, you can easily drop Dropship247 with a collection of products.
Eleganter Australia offers you the chance to start your own online toy shop. They have an extensive range of toys and wooden items you can buy in your online shop. If you have toys or children's shops on line, Eleganter is the perfect supplier to you as they offer a simple and simple dropshipping programme.
The products from Elektra Bub are designed for mothers. They provide children with clothes, mattresses and pillows for children. These products are of high quality so that you can easily bring them to a decent profit. Elektra Bub offers you simple shipping options for easy delivery of products to and from Australia.
In case you want to start selling branded clothing and accessories in Australia, BrandsGateway is the largest online dropshipping supplier, ready to offer you various dropshipping opportunities and dropshipping packages.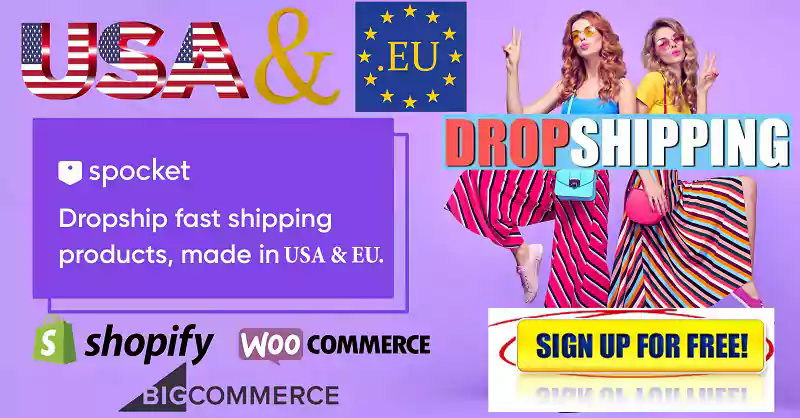 With brands such as Armani, Versace, D&G, Prada, Dior, Michael Kors, and many others, BrandsGateway has flat shipping rates and delivers products within 1-5 business days, depending on your location. Also, they dropship in over 170 countries around the world, which gives its dropshippers unlimited access to the clothing retail market.
You can earn up to 250% of the wholesale price on selected products, as BrandsGateway allows its dropshippers to set their own prices. Moreover, there's no MOQ and you gain access to over 15,000 products at any given time.
Conclusion
If you are therefore looking for high-quality suppliers in Australia, the suppliers mentioned above should be helpful. We tried to list Australian suppliers for nearly all industries, but the list is not exhaustive. We update the list with new suppliers constantly as we find them. In addition, you can mention your favorite suppliers of dropshipping in Australia, and we will make sure that they fit the criteria.
Let us know what you think of this Australian suppliers list and comment below, so that we can know if you would like us to add a few more suppliers.