Reading Time:
6
minutes
Here you will find information about silk flower wholesalers, how to use Pintrest for marketing your business, and tips on wholesale silk flower.
Let's start…
I will first introduce you to some reliable wholesale suppliers of silk flowers.
Wholesale suppliers of silk/fake flowers in the UK
Tri Angle Nursery is a great place to find silk flowers wholesale in the UK. You can be sure to find the right flowers for your event, whether it's a wedding or a corporate event. You can choose from a wide range of beautiful flowers to decorate your event. You can also find a variety of decorative items on their site. You can create an account right on the website and start shopping for whatever you desire. You don't have to worry about fake flowers because the site is very strict about the quality of the flowers they deliver to their customers.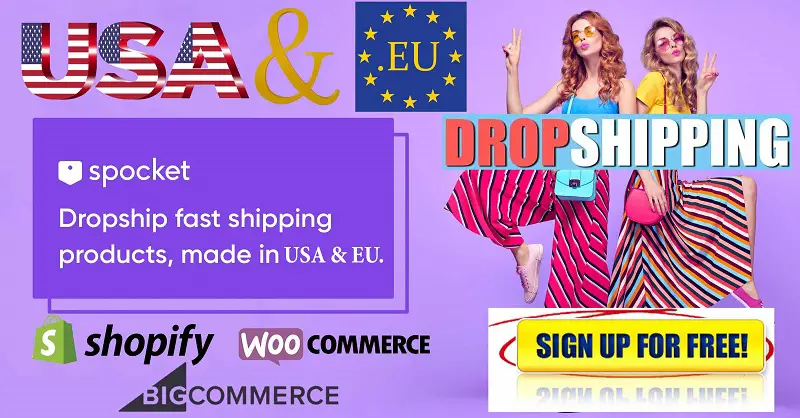 2. Dutchflowerauctiondirect.com
Looking for a fresh supply of wholesale flowers in the UK, then, Dutchflowerauctiondirect.com is the site that you should visit. They are well-known for providing fresh cut flowers for weddings.
There is a wide selection of flowers available from which florists and designers can choose. You can get nationwide delivery with their weekly specials. You can see the different flowers the site offers on the homepage.
Stem Style is a leading supplier of artificial plants, trees and flowers in the UK. It's located in North Yorkshire. Every spring and summer, they are the hub for florists and wedding planners as well as interior designers and venue decorators. They are open Monday to Thursday, 8:30am to 5:00pm, Friday from 8:30am to 4:00pm, and Sunday from 10:00am until 2:30pm. Call their customer service line at 01423563236 to book your appointment.
Wholesaleflowerdirect.co.uk represents quality and variety when you want a wholesale site that is known to supply freshly cut flowers to its buyers. The site offers a wide range of flowers suitable for weddings and other events, at very competitive prices.
Log into the site to place an order. You just need to choose the flowers you want and they will be sent to you.
Wholesale suppliers of silk/fake flowers in Australia
Here's a list with fake flower wholesalers in Australia.
1. Koch.com.au
Koch is the best place to buy artificial and silk flowers wholesale in Australia. This is the place to go if you are looking for artificial plants, artificial flower, and silk flowers that you can buy directly from the importer. Although their artificial flowers and silk flower are very affordable, they are high quality and have a realistic look.
The real-life artificial flowers look so natural that it is hard to tell the difference between tropical flowers, fresh flowers, and artificial flowers. Their peak season is December, when they remind customers and visitors to place orders for quick processing, delivery and shipping.
2. Masterworksbasketware.com.au
They offer the best selection of high-quality silk flowers and plants in Sydney. They offer beautiful silk roses, hydrangeas, lilies and orchids. Quality artificial trees and plants are guaranteed to look natural, including dried and artificial moss. Artificial branches, twigs and vines are available as well as Willow sticks. They offer realistic artificial fruits and vegetables.
The minimum order for Sydney, Wollongong and parts of the Central Coast, Blue Mountains, and Sydney is $12.00 + GST via Go Logistics couriers. Toll Ipec Couriers charges $16.00 + GST for minimum orders in NSW and interstate. Regular post up to 500g costs $ 8.00 + GST. Express Post up 500g costs $10.00 + GST. Express Post up 3kg costs $16.00 + GST.
3. Wholesaleweddingsuperstore.com.au
Wholesale Wedding Superstore is an amazing store. It is also one of Australia's top importers and suppliers of event and wedding supplies, including party flowers and decorations.
WWS is a Brisbane-based company that specializes in the import of wedding decorations and linens. WWS is the one-stop shop on the Sunshine Coast for all your wedding supplies.
They have access to the best merchandise and hottest trends in silk flowers, so they can source it for you. WWS offers wholesale prices at the highest comparative advantage with payment options such as PayPal, Visa Card and MasterCard, zip Pay or Direct Deposit.
The bouquetmaker is a leading supplier of wholesale silk flowers in Australia. The bouquetmaker offers free delivery to all Australian states and regions. They also offer 24-48 hour processing and shipping. There is no minimum order amount. There is no minimum order requirement. Buyers and sellers can spend as much as they like. Customers get free shipping Australia-wide.
All artificial flowers come with a 14-day guarantee of satisfaction or your money back
Wholesale suppliers of silk/fake flowers in South Africa
Silk by Design was founded in 1998 and has since grown to be one of the most sought-after distributors for quality imported silk flowers. Silk by Design is based in Durban and offers high-quality services that make them one of Africa's top suppliers of silk flowers. Customers can choose from a range of products and they all come at reasonable prices. They partner with experienced and trusted manufacturers, and they have the ability to grow artificial flowers for both wholesale and retail.
Flora Mystique is a major supplier of artificial flowers, plants and trees, including wholesale, in South Africa. Flora Mystique is the best place to think of silk flowers wholesale South Africa. They are the leader in South Africa's import of wholesale artificial flower.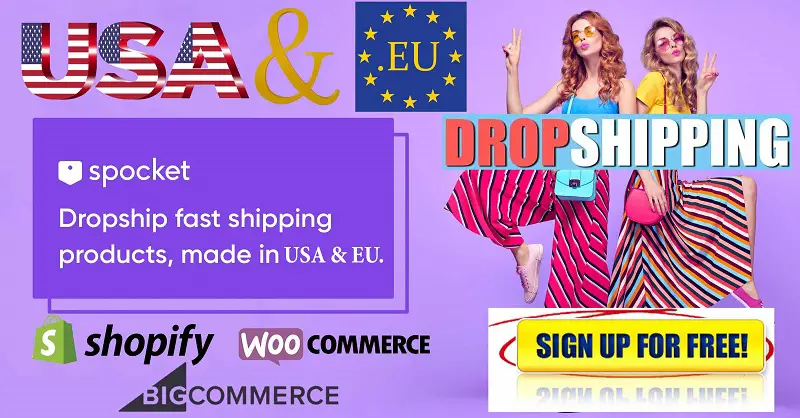 You can find realistic plants, trees and flowers at extremely affordable prices. They can help you keep your shelves stocked if you are selling fake plants. You will find a wide range of artificial plants made from high quality silk products that are very popular with people who don't have the time or ability to care for live plants. You can choose from a variety of wholesale artificial plants, including flowers or trees.
Exciting Things is closely associated with Howard and Kathy Ridgway, who have extensive experience in the Interior and Gift Decor Industries. Their clients have a wide range of exciting gift options.
This partnership has resulted in the supply of high-quality giftware throughout South Africa. They are able to import and distribute Gift and Decor items into South Africa. This gives them the best selection of giftware. This exciting gift shop is located in Cape Town. It is designed to provide customers with the best shopping experience. You can pay with any of the available payment methods, including MasterCard and Visa Cards as well as Pay Gate.
Silkflowers.co.za, based in Pretoria and known as Cathby Trading has been at the forefront of importing the finest and most exclusive silk flowers from the East. They supply South Africa's local market as well as many African and sub-Saharan African nations.
They provide top-quality, 24-hour client support at a personal level. They can source and supply all floral needs, including pots and vases, for both the Interior Decorator and retail trades. You can also get consultations in shops, hotels and offices for any floral decoration needs.
How to Find Silk Flowers Wholesalers Near Me
These are just a few ways that you can locate fake flower wholesalers near you.
1. Google Search
Search online to locate all the available suppliers of silk flowers near your shop. This is one of the best ways you can find wholesale silk flowers. Once you have a clear idea of what you want, type the keyword (e.g. silk flowers suppliers near [put your address here]).
2. Participate in trade shows
Trade fairs are where large, medium and small-scale vendors gather for product promotion and campaigns.
3. Get involved in social media campaigns
Social media is a must-have tool. You can find a lot of information on certain products and current issues through social media such as Twitter, Facebook, Instagram or Influencers.
4. Check out these related articles on Flower
Make time to read as many articles as you can on related topics and themes in silk flowers. You can find tips and information that will help you connect with suppliers.
How to Avoid Making a Mistake When Buying Wholesale Fake Flowers in Bulk for Weddings
Avoid making a mistake when buying wholesale silk flowers in bulk. Pay too much attention to odd details. Some fake, or better known as artificial, faux, or silk roses, have plastic water droplets while others have very little baby's-breath type growth.
Do not believe the claims of many flower manufacturers that fake flowers look prettier. This is a mistake. These should be removed. If you don't take them off, they could ruin your brand.
What tools are available for Pinterest?
Pinterest is still the most popular e-platform to market and promote silk flower businesses. Pinterest offers a variety of tools that will help you excel in selling any product. These are some Pinterest tools that you can use for marketing your silk flower business.
Tailwind
Tailwind allows you to schedule Pins for specific times slots, or create queues of content which will automatically be posted in the next slot. It costs $9.99 USD per month, but you will be billed annually.
* Canva
The service is free, but you can pay $12.95 USD per month for the paid plans. Canva is a tool that can streamline your ability to create visually appealing content.
* Piktochart
The paid package costs $12.50 per calendar month. It is free, but it's not a paid option. Piktochart allows you to create customizable infographics or infographic-style pins that help diversify your Pinterest content.
* Woobox Pinterest Tab
Woobox is free per user. Woobox allows you to make the most of your Facebook Page. You can add a Pinterest tab to your Page.
Pingroupie
It is free to use. Pingroupie allows you to propose useful and informative content to live group boards. This will greatly benefit your brand.
* Pinfollow
This tool is completely free and helps you to prune your Pinterest accounts so you can maintain your follower ratio.
* Pins to buy for Shopify
This feature is only available to Shopify Basic Plan customers or those who have a higher Shopify Basic Plan. You can now purchase products directly from pins using Buyable Pins.
Conclusion
So what are you waiting? The tips here are sufficient and straight-to-the-point to help you successfully turn your passion into a business. There are many opportunities waiting for you once you start. You never know, your customers could be waiting for you to open their wholesale silk flower business.