Reading Time:
5
minutes
The information about drop shipping has filled the internet, making it look an easy task and a profitable business. If a drop shipper just relies on the information, he might feel, the path of this business is effortless with no obstacles on the ground. But is it the reality? No, many technical glitches and hurdles appear in the middle, which will make the path a little thorny. 
With this, you might feel the drop shipping is not an excellent journey, to begin with in terms of business. Well, there is nothing like that. In this article, we will help you with all the possible information that you will need to overcome all the technical problems. 
The primary problem that will walk down your path is choosing the e-commerce platform suitable for your drop shipping business. In an all-purpose scenario, both e-commerce and drop shipping are alike, and you might not feel any sort f difference at all. However, there are specific points that a drop shipper has to work on for a better start, such as price, accessibility of the products, and so on. 
Sharing with you the finest drop shipping platforms
If you are planning to come up with a start-up for your drop shipping business, then there is a necessity for an e-commerce platform. In this section, you will get a better idea of the context. Plus, we will also discuss the pricing, usability, and various other standards. 
With the market share of 28% this platform, it has become one of the most used one all over the world. The main reason which makes it a favourite choice for the drop shippers and the e-commerce store is it is free and can be installed in just one single click only. So, even if you lack the technical skills, this plugin is not going to trouble at all. 
Friendly to use – right from installing it with an easy click, it also comes along already built-in with WordPress. Plus, it has a GUI interface and n number of add-ons all for free. 
Support system – Any kind of help that you will need with Woocommerce will reach you in minutes. It is because the team working behind this platform are focused on offering support and updating the plugin. 
Pricing – with this plugin, you will be saving a lot of money. It is because; there will be no time when you will be asked to make any sort of payments.
Website hosting – It is hosting more than millions of sites, especially for e-commerce like Singer, All Black, Weber Grills, etc. 
If you are a beginner, then this platform might give you some goose bumps because of its complexity. It is best to use by the developers or for the ones who are good in programming know-how. The reason why drop shippers are using his platform are either they have developers working for them or are aware of the Magneto Store development.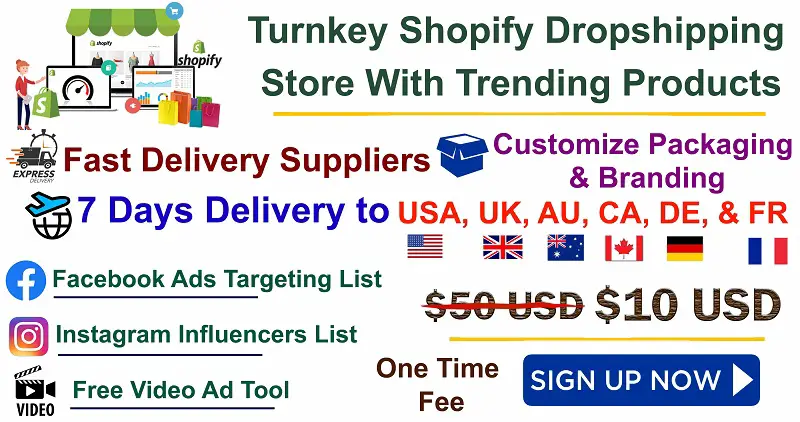 Friendly to use – it is easy to use the platform even with through being an advanced platform, any drop shipper can shake hands with Magneto, but he or she must be working on the solving of errors, updating Magneto, etc. Indeed not for the beginners!
Support system – It comes with a support forum, where the top designers will answer all questions, officials, developers, etc. the primary purpose is to offer a helping hand to the beginners. Added to this, one can seek help from the offsite channels like blogs, forums, or YouTube. It has many other plugins to help further. 
Pricing – With a bit of support, it can be used without paying a single penny. 
Website hosting – Several top e-commerce websites are using its hosting like Selco, Dufry, JCB, etc. 
An extra tip –
To increase the load work lightning speed, make sure to use optimized ecommerce hosting for your drop shipping store. 
Does this platform need any introduction? Certainly not, in this century, it can be said as one of the most used platforms for all the drop shippers. You will be shocked to know that it is handing the hosting of 500,000 e-commerce stores as well as drop shipping stores and still counting. In the year 2016, this platform has taken the acquisition of Oberlo. Oberlo is a plugin responsible for importing and exporting the orders in a quick manner. Plus, if you are not a technical geek, then this site should be your choice. 
Friendly to use – When we talk about Shopify, a number of hands raise as it is very friendly to use. Just with the sign-up, one can start with the addition of the products. Along with this, there are many pre-filled pages for help like return policy, about us, shipping calculator, shipping information, etc. all of these can be set easily for the store of the drop shippers. 
Support system – It has all kinds of supported enlisted for the users like email, chat support, and phone working for 24/7. Being a proprietary platform, it would be difficult to assess help on the community or forum pages of the site in terms of custom development. 
Pricing – To use this site, one has to pick from the three plans offered under it, which ranges from 29$ to 299$. Those who are looking for premium services must choose for advanced search. 
Website hosting – The renowned sites like UgMonk, Negative Underwear, and Popcorn are using the hosting plans of Shopify. 
BigCommerce has a fair share disclosure to many e-commerce platforms, small businesses that are 50,000 in numbers plus enterprise companies, which are around 2,000. Even being a hosted platform, it has a trouble-free user interface and instant e-commerce set up. Also, if we make a comparison with Shopify, it gets some extra points because of reasonable transaction fees, excellent features, unrestrained support staff, and so on. 
Friendly to use – It has the option of a trial account and start working immediately. Plus, most of the themes are free to use and has easily customizable layouts. 
Support system – Its support is very similar to Shopify, so there won't be much difficulty at all. 
Pricing – 3 packages are starting from 29$ to 250$ plus has an enterprise version as well. To know the pricing of this plan, you might have to connect with the team as it is not known.
Website hosting – Many numbers of leading companies like Marucci, Sports, Toyota, and None Line Apparel are using its hosting. 
This platform offers free and effortless set up of the account and store. There are both free and paid plugin, keeping in mind the drop shipping store. In addition, a good option for those who don't know much about technologies. 
Friendly to use – The platform has points and clicks, leading to no confusion or tussle for the beginners. Also, it is considered perfect for the e-commerce stores offering benefits like payments, analytics, administer dashboard and high order volume. 
Support system – It has a forum page, so the users can get the answers to all the troubles they are going through. With this, there is both the ticket system and email support too. 
Pricing – The users have to pay only for the hosting, and rest all is free.
Website hosting – Multiple numbers of e-commerce platforms are using OpenCart like British Red Cross, 6 Dollar Shirts, and For Fans by Fans.