Reading Time:
11
minutes
How to Buy a Dropship Website?
A turnkey dropship site might be the right choice for you if you're looking for a new source of income (most millionaires have at least 7+).
What is Dropshipping?
Dropshipping websites sell products online to customers and do not handle shipping. The order is sent to the manufacturer/supplier who then ships the order to the customer.
A turnkey dropship site is the perfect solution if you are interested in eCommerce but don't want to manage stock.
What is a Turnkey Dropship website?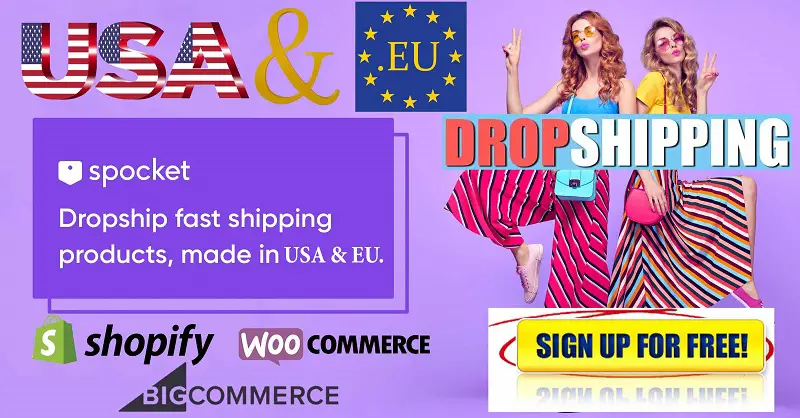 Turnkey dropship sites are designed to make it easy for business owners to get started quickly. They come with an online store loaded with products and ready to be sold.
Dropshipping websites are designed to allow you to generate income without any effort. All you have to do is promote them.
It doesn't take long to set up a dropshipping website. All the technical details are taken care of. You can have a website that is fully functional and ready to go.
It is very easy to make minor changes to your turnkey dropshipping website. Many top sellers offer support services and help through Facebook groups.
Turnkey Dropshipping websites can be easily customized to suit your needs.
How can I purchase a turnkey dropship website?
It is easy to purchase a dropshipping website. Dropshipping sites are available from many online shops and websites, including Empire Flippers, DropshipRocket, AliDropship and Shopify Exchange.
Either buy a ready-to-go site or buy an existing dropshipping website which is earning money, which will be significantly more expensive!
AliDropship offers a turnkey dropship website.
Dropshipping sites can be purchased from AliDropship. If you choose to purchase a website through AliDropship, there are several benefits. These benefits are listed below.
AliDropship allows you to enjoy the following:
* Ready Custom Stores
* AliDropship plugin
* AliDropship Woo plugin
* Hosting
* Add-ons
* Services
* Topics
* AliDropship Chrome Extension
AliDropship Turnekey Dropshipping Websites

$299 Package: This package includes all the tools you need to get started with dropshipping. This category also includes Add Hosting. Your site will be highly protected by SSL layer.
$499 Package: This package includes marketing tools and additional features to help your business grow. You can add hosting or SSL to this package.
$899 Package: This package offers a highly-efficient and hassle-free way to get started. This package will help you make huge profits from the moment you start your business. It is amazing! It includes SSL and hosting.
Dropship Rocket Turnkey Sites
Dropship Rocke can easily help you purchase a dropshipping site. Dropshipping sites from this company have many benefits.
Dropship Rocket will help you make a 6-figure income. Dropship Rocket offers digital service businesses that can help you make your products and services viral. You can buy an app launch business or a social media marketing company for your specific needs.
Digital services businesses are vital and relevant in the 21st Century. They will never go out of fashion or become obsolete.
Dropship Rocket Offers Packages

* $295 Package: This package includes one store, unlimited marketing ads, Aliexpress, free hosting, and on-demand marketing.
* $475 Package: Includes two stores, Aliexpress, on-demand marketing posts and keyword research.
* $695 Package: This package includes 3 drop shipping websites and other services.
Dropship Rocket offers a package for $399. It all depends on how much cash you have available.
Alidropship turnkey Dropship Website is our recommendation.
Shopify Exchange
Shopify Exchange allows you to create an online store. You can customize it to meet your branding needs.
Shopify claims that it focuses on the following:
* It was designed to support 800,000.
Shopify has more than 1,000,000 users
* The platform has sold 100 billion units
The pricing of Shopify
* Shopify Lite-Nine dollars per month
* Basic Shopify-Twenty Nine Dollars per Month
* Shopify-Seventy Nine Dollars per Month
* Advanced Shopify – 299 and 909 per month
* Shopify Plus-The charges can be negotiated, but they are more specific to two thousand dollars per monthly
Here are some reasons why you should purchase a turnkey dropship website.
1. Turnkey dropship websites can help you create additional income. Automated income is possible with this website. AliDropship, for example, will automatically place your orders at your request.
2. Dropshipping is a completely managed service that doesn't require any inventory, shipping, or store. Your supplier handles the shipping and payment details when a client places an order in your store.
Your client will receive the goods from the supplier. Start in any niche that interests you to start a dropshipping site.
3. Dropshipping websites can be a great way to make a lot of money with very little investment. You can have your own website store with a cost of around 300$ Dropshipping allows you to run your business from anywhere in the world. Dropshipping can be a great way to increase your customer base.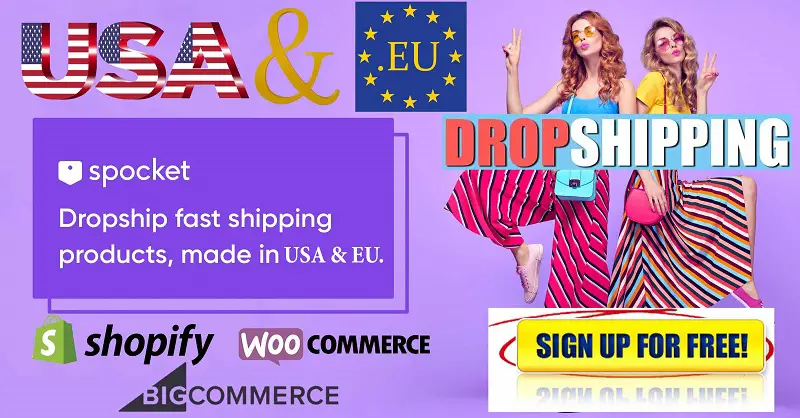 4. Dropshipping websites are easy to set up. Dropshipping websites are purchased from reliable dealers. All technical aspects of the website are taken care of for you. Only you need to promote your site.
Brandafy (Starting at $29)
Brandafy offers ultra-modern dropshipping shops that are fully loaded with top-quality products from the US and other countries.
Brandafy can create a dropshipping store in 24 hours for $29 (in any niche or category). Stores include a premium theme with a unique logo, branding, legal pages, inventory automation, and setup with top suppliers.
Brandafy stores are packed with winning products, more than 10 sales-boosting applications, including a currency converter and Facebook messenger.
Shopify Dropshipping Stores – Leading supplier of turnkey, low-cost Shopify dropshipping shops
Included premium theme, brand logo and important legal pages
Fully loaded with top-quality dropshipping products
Automated inventory management, one-click product import
TrustPilot's top-rated provider, rated 4.3 by 100+ customers
For learning about online marketing, download the free '2021 Facebook ads blueprint'
Only $29 for one-time with optional upgrades to other products
Dropshipping Available (From $199
Dropship For Sale is the first provider of dropshipping shops that are fully customizable and pre-built on Shopify. We offer both custom-made and prebuilt Shopify websites with premium themes and unique designs, as well as preconfigured dropshipping automation solutions.
Dropship For Sale offers a reliable and affordable solution. Prices start at $199 for a dropshipping shop with 24-hour delivery and full ownership transfer.
Dropshipping for Sale is a great way to get started quickly with dropshipping without having to spend months learning web design, graphic creation, branding, and so on.
Shopify Dropshipping Stores at a Low Cost.
Automation solutions for professional themes and unique designs
Fully loaded with the most popular and well-selling dropshipping items
Optional logo design, domain setup and skip the line services
In just a few clicks, connect with top dropshipping suppliers
24-hour delivery, ownership transfer, and getting started guide
Prices start at $199 for a custom-built store in any major category
Dropobo (from $149)
Dropobo offers ready-made Shopify dropshipping shops that are low-cost and fully loaded with hundreds of top-selling products. It also features unique branding, premium themes and essential pages, as well as integrated automation solutions.
Dropobo's pricing starts at $149 and guarantees delivery within 24 hours or less. This is a great option for people with limited time and budget.
Dropobo also offers mobile-friendly designs, lifetime support, and complete control over pricing, profit margins, styling, and colours.
Dropshipping store with premium themes from Shopify ready-made
Completely loaded with top-selling products from top suppliers
Delivery within 24 to 48 hours with full ownership transfer and setup assistance
Mobile-responsive and professional designs with unique branding
Integrated automation solution that includes auto price/stock management
It is easy to use and customize with full control over profit margins
With dedicated customer service staff, you get lifetime after-sales support
Wholesale2b ($49.99/month)
Wholesale2b, a top dropshipping platform, offers a variety of professional services, including a custom dropshipping site plan.
Dropshipping website plans include full setup of your online store, including hosting, integrated dropshipping suppliers, inventory automation, and access to over 1,000,000 additional products with 1-click import for $49.99 per month.
Wholesale2b offers additional features such as a free SSL certificate, marketing tools, and a professional email address.
Wholesale2b provides everything you need to open and grow an online dropshipping business. It is perfect for both newbies as well as veterans.
Hosting, domain, integrated suppliers, and inventory automation included
Fully loaded with hundreds of top-quality products from leading suppliers
Access to more than 1,000,000 additional products in any niche or category
Unlimited orders, unlimited bandwidth and up to 10,000 products
Flexible design, style, and colour options make it easy to customize.
Get a free SSL certificate, integrated marketing tools, and business email
Rapid turnaround (1 business day) with full support
Prices starting at $49.99/month, or 40% off with a $447/year plan
Dropship Empire (From $119
Dropship Empire is a reliable provider of dropshipping shops that are turnkey, pre-built, and custom, as well established stores with income and revenue.
A ready-made dropshipping shop starts at $119. It includes a mobile responsive theme, custom logo and marketplace integration. There are also automation options and business email. Access to US, UK, and EU-based suppliers.
Dropship Empire can also be a source of established stores that generate an average revenue $25,000/year, if you have the funds.
Dropshipping business that is fully operational and ready to go in any niche or market
This package includes a responsive mobile design, professional logo, and SSL
Integration options available with large marketplaces such as eBay/Amazon
Fully automated inventory management for US/UK/Suppliers
Dropshipping sites have sold over 1000+ and there are hundreds of success stories
Dropship website provider with proven revenue
Support for digital marketing, video training, and other ongoing issues.
WooDropship ($149).
WooDropship, a dropshipping plugin for WordPress & WooCommerce that can also be used to create dropshipping stores, is a powerful tool.
WooDropship can build, design, and launch a dropshipping store in any niche within 48 hours.
WooDropship quickly became a formidable competitor to AliDropship with its professional theme, one-year hosting, and premium domain.
Dropshipping Premium WooCommerce store in any niche or category
WooDropship plugin is included for inventory management automation
AliExpress Dropship Products with US Shipping Available
Preloaded with 150 top-selling products from a curated collection
Hosting, domain name, custom logo, and SSL certificate are all free
Quick turnaround with lifetime support and full ownership transfer
More than 1500 stores are complete with over 2M in sales
Premade Stores ($180)
Premade Stores offers a 24-hour turnkey dropshipping service that includes a customized domain, professional logo, and 10-15 preloaded dropship items.
Premade Stores will build a Shopify dropshipping shop for $180, no matter what your goal is.
Other features include responsive mobile designs, high quality graphics, unique branding and custom after-sales support.
Dropshipping service Shopify is fast and reliable (24-hours)
Mobile responsive themes with optimized design and high quality graphics
Included (optional), a custom domain name, logo, and currency plugin
Special Facebook video ads service including script writing and editing
Instant transfer stores with branding and winning products
Reliable, low-cost provider with dedicated customer service team
Ecommerceify ($149).
Ecommerceify, an innovative ecommerce agency that also offers dropshipping services, is a provider of unique services such as custom store building, product description writing and Facebook ads management.
Ecommerceify offers turnkey Shopify dropshipping shops starting at $149. This includes a premium design, custom logo, high-quality graphics and preloaded winning products.
Additional features include an SSL certificate for free, integrations with payment gateways, and access to millions AliExpress dropshipping products that allow you to automate inventory/stock management.
Turnkey Shopify Dropshipping Stores preloaded with winning products
Mobile responsive and professional design with custom logo
AliExpress Dropshipping Products: Access to Millions of Low-Cost AliExpress Products
Automated inventory management and real-time price/stock sync
Multiple payment gateways, including Stripe and PayPal, are available.
Delivery within 48-72 Hours with 100% ownership transfer
Optional description writing, SEO, and Ad management services
US-based company with dedicated support team
Ali2Woo (From $299)
Ali2Woo, a reliable WordPress plugin that allows dropshipping AliExpress products via WooCommerce-powered stores, is also available as a provider for turnkey stores.
Ali2Woo is a business-in-a box that features a modern design, professional graphics, and preloaded products.
Ali2Woo has a TrustPilot rating of 4.6 and over 20,000 customers. This makes Ali2Woo quickly the most trusted provider for WooCommerce dropshipping shops.
Dropshipping WooCommerce stores starting at $299
Design custom with professional domains and payment gateways
Preloaded with 50-200 AliExpress winning dropshipping products
Ali2Woo plugin allows unlimited AliExpress product import
Optimized for maximum search engine visibility and free traffic
Highly rated, with TrustPilot rating of 4.6 stars and CodeCanyon rating of 4.73
eHustlr (From 349 Dollars)
Crystal Burt, a successful dropshipping entrepreneur, founded eHustlr to provide turnkey dropshipping shops built on Shopify.
eHustlr has a variety of dropshipping options starting at $349, including hair accessories, pet supplies, and fitness equipment.
The eHustlr stores are preloaded with the top-selling products and essential apps to maximise sales, making them ideal for beginners who want to get started dropshipping quickly on a tight budget.
Shopify Dropshipping Stores Fully Functional Starting at $349
Include up to 20 preloaded products and high-quality images
Mobile responsive design, menus, legal pages, and policies
Integrated with key apps to maximize sales/conversions
Personalised service using niche-driven products and websites
Get lifetime support and a free ebook on generating traffic to increase sales
Most Frequently Asked Questions
These frequently asked questions address everything you need to know about purchasing a dropshipping shop. For specific support, contact the provider directly if you have any questions about the providers in this guide.
Dropshipping is a great way to make money.
Dropshipping is a quick way to get started with dropshipping. Alternatives would require you to spend weeks or months learning online store builders like Shopify and WooCommerce as well as creating unique branding materials like logos, banners, images, and banners.
A turnkey dropshipping shop comes preloaded with dropshipping products. Many are fully configured with automated software to manage stock and inventory. It's simply a business-in a-box that is perfect for those who don't want to learn how to build a store.
Do you offer hosting and a domain name for your store?
Most cases, your store comes with a free domain and web hosting. These may be required to be purchased separately, depending on which provider you have. Hosting and domain names are relatively inexpensive at $5-$10 per month.
What is the cost of a dropshipping shop?
Costs for a dropshipping shop will vary depending on which provider you choose, and the features and ecommerce platform included in the sale.
A turnkey dropshipping website that is loaded with winning products, for example, will usually cost more than one without preloaded products. Stores with custom graphics, such as logos or product images, are usually more costly.
Turnkey dropshipping shops can be priced between $100 and $5000. It all depends on the services and features (preloaded products, graphics logo, domain hosting, automation software, support after-sales) that are included with the purchase.
How much does it cost to run a dropshipping business?
It all depends on many factors, including the platform on which the store was built and the provider of the store. Also, it depends on whether a domain name or hosting is included. A domain name typically costs between $5 and $10 per year, while hosting costs about $5 to $10 per month. To manage your inventory, you may need to pay an optional monthly fee for automation software.
Shopify stores start at $29/month. This includes unlimited products, hosting, and a free SSL certificate. Shopify stores include many built-in features like abandoned cart recovery and detailed sales reports.
What if I buy the store?
Yes. Once the domain name and store have been transferred, you retain all rights to the website, including brand names, logos, images, and content. You can also sell the store on auction sites such as Flippa for a higher amount.
Is there a logo for the store?
Dropshipping stores that are mentioned in this guide offer a custom logo as part of their purchase. You also have the option to use one of the many free online logo maker or low-cost services for creating your own design. You can also find low-cost services on freelance websites like Fiver and PeoplePerHour.
How do I add new products?
Dropshipping stores purchased from the companies listed in this guide will typically come preloaded with a set number of dropshipping items and preconfigured with one or more dropshipping software options such as Oberlo or Spocket.
Although the process for adding products can vary depending on which software is used, most people are able to immediately list new products with a Chrome Extension and URL scraper. The provider of your store, as well as the software used to automate it, will determine which products and suppliers you can list.
How can I manage stock and price?
Most often, your store provider will setup inventory automation using third-party software or tools such as Spocket or Oberlo.
There are many other options available for working with suppliers, listing products and automating inventory. There are many dropshipping automation tools that can be used to find suppliers, import products, and price listings on Shopify and WooCommerce.
For more information, please refer to our list of best dropshipping software. Automated software is essential to building a dropshipping business.
How can I get more customers to my store?
There are many effective ways to increase traffic to your online shop and to generate sales, including advertising on Facebook.
YouTube is a great place to start your dropshipping journey. There are tons of video tutorials available for free.
Our ecommerce guide may be of interest to you. It includes articles on traffic generation and digital marketing, as well as dropshipping to Amazon and eBay .
What about selling on Amazon and eBay?
Absolutely. Third-party plugins and tools allow you to push your online store listings onto marketplaces like Amazon and eBay. You can increase your sales with dropshipping via Amazon and eBay, while simultaneously managing sales, orders, and listings from a single location.
What are the advantages of a dropshipping shop?
Dropshipping is a great way to keep control of your business and avoid the high selling fees associated with selling on third-party marketplaces like Amazon or eBay.
You won't have to compete with thousands or hundreds of other sellers selling the same product. You will be able to set higher sales prices and target larger profit margins without being overcut by your competitors.
Can I sell my dropshipping business?
Absolutely. You will keep full ownership of the website and all content, including the logo, graphics, images and domain names, once it is transferred. You can also sell the store through auction sites such as Flippa and Exchange Marketplace.
The Final Word
A turnkey dropshipping shop is the fastest way to start a dropshipping company, especially for people who don't have any web design experience.
Many of the solutions in this guide offer an all-in-one solution that includes domain hosting and hosting as well as integration software and unique branding.
You can launch your store quickly and then immediately focus on marketing, advertising, generating sales, and managing orders.
Dropshipping is the fastest way to achieve success.