Reading Time:
7
minutes
Are you looking to take your Shopify store to the next level and reach customers across multiple channels? Look no further than omnichannel apps! These powerful tools allow you to connect with shoppers on their preferred platforms, including social media, email, SMS, and more.
With so many options available in the Shopify app store, it can be tough to choose which ones are worth your time (and money). That's why we've rounded up the best free options for you to try today. Ready to boost your sales and customer engagement? Let's dive into the world of Shopify omnichannel apps!
What is Omnichannel?
Omnichannel is a buzzword that's been thrown around a lot lately in the world of ecommerce, but what does it actually mean? Essentially, omnichannel refers to the practice of integrating multiple channels – both online and offline – into a seamless customer experience. This means connecting with shoppers across social media platforms, email marketing campaigns, SMS messaging, physical storefronts (if applicable), and any other touchpoints that make sense for your brand.

The goal of implementing an omnichannel strategy is to provide customers with consistent messaging and experiences no matter where they interact with your brand. It also allows you to reach them on their preferred platforms at various points throughout their journey. For example, maybe they discover your products on Instagram but prefer to complete their purchase via email or text message.

Embracing an omnichannel approach can help increase engagement and loyalty among customers while driving sales and revenue for your business.
How do I set up Shopify Omnichannel?
Setting up Shopify Omnichannel is a crucial step for businesses looking to expand their reach and improve customer experience. The first thing you need to do is create a Shopify account if you haven't already. Once logged in, click on the "Settings" tab and then "Channels". From there, select the channels you want to integrate with your store.

Next, choose which sales channels you want to add such as social media platforms like Facebook or Instagram. You can also add marketplaces like Amazon or eBay. Then, set up shipping options for each channel so customers know what to expect regarding delivery times.

Consider adding some of the best Shopify Omnichannel apps available in order to enhance your capabilities even further. By following these steps and utilizing various tools that suit your business needs, you can effectively build an omnichannel strategy that delivers value across multiple touchpoints and ultimately drives growth for your business.
What are the best Shopify Omnichannel apps?
Shopify Omnichannel is a powerful tool that allows businesses to connect with their customers across various channels. And to make the most out of this feature, there are several Shopify apps available in the market today.

One of the best Shopify Omnichannel apps is Omnisend. This app offers a comprehensive suite of tools for email marketing campaigns, SMS messaging, and push notifications. It also has automation workflows that help streamline your marketing efforts.

Zendesk Support is another great app that can help businesses provide excellent customer service on multiple channels such as social media, live chat, and phone support. With Zendesk Support, you can easily manage all your communication channels from one platform.

JivoChat Live Chat is an essential app if you want to offer real-time customer support through chatbots or human agents across different channels like Facebook Messenger and WhatsApp.

Actindo Unified Commerce Suite integrates data from various sources into a centralized system so you can have full visibility over your operations while providing seamless shopping experiences for your customers regardless of where they shop – online or offline.

ShipRelay Fulfillment lets merchants fulfill orders quickly and efficiently by automating inventory management processes across different sales channels while offering 2-day shipping options without having to pay upfront for large inventories.

Endear CRM: Sell Through SMS helps retailers build long-lasting relationships with their customers via SMS messaging campaigns personalized recommendations based on previous purchases or behavior patterns

These are just some examples of the best Shopify Omnichannel apps available but depending on what features you prioritize according to your business needs there will be many other suitable alternatives worth exploring!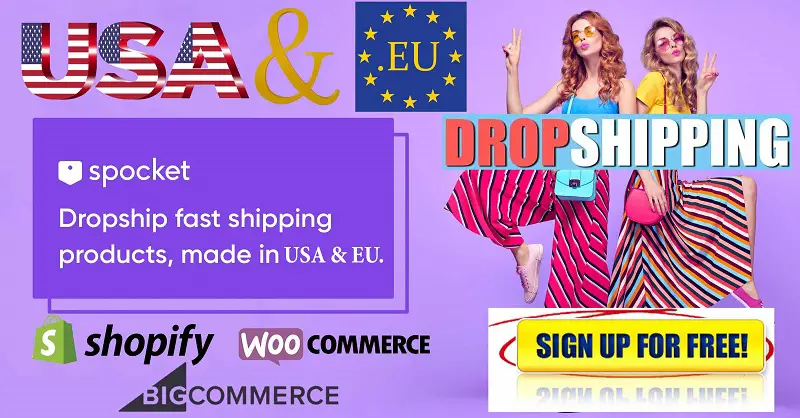 Omnisend is an omnichannel marketing automation platform that offers a range of features to help businesses reach their customers in the most effective ways possible. With Omnisend, you can create targeted email campaigns, as well as personalized SMS and push notifications.

One of the key benefits of using Omnisend is its ability to integrate with a wide variety of ecommerce platforms, including Shopify. This makes it easy for businesses to automate their marketing efforts and ensure that they are reaching the right customers at the right time.

In addition to its integration capabilities, Omnisend also provides users with detailed analytics and reporting tools. This allows businesses to track their performance over time and make data-driven decisions about how best to optimize their marketing campaigns.

If you're looking for a powerful omnichannel marketing tool that can help you take your business to the next level, then Omnisend is definitely worth considering. With its advanced features and robust integrations, it's sure to be an asset for any ecommerce business looking to grow and succeed online.
Zendesk Support is a powerful Shopify Omnichannel app that enables businesses to seamlessly connect with their customers across multiple channels. With features like real-time chat, email support and social media integration, Zendesk allows you to provide efficient customer service from one central platform.

The app comes with an intuitive dashboard that lets you track your team's performance and ensure that all customer queries are being handled in a timely manner. You can also customize your support system by creating templates for common inquiries or automating responses based on keywords.

Zendesk also offers advanced reporting capabilities, giving you insights into customer behavior and enabling you to identify areas of improvement in your business. With its robust set of features and user-friendly interface, Zendesk Support is definitely worth considering for any business looking to improve their omnichannel strategy.
JivoChat Live Chat is a great addition to any Shopify store looking to improve its omnichannel capabilities. This app offers real-time customer support, allowing customers to ask questions and receive immediate assistance while shopping on your website.

With JivoChat, you can customize the chat window's appearance and position on your site, making it fit seamlessly with your brand's design. You can also set up auto-replies for common customer inquiries or when operators are offline.

One unique feature of JivoChat is that it allows businesses to integrate social media accounts into their live chat system. This means that customers can reach out through Facebook Messenger or WhatsApp instead of having to fill out a contact form or send an email.

Another benefit of using JivoChat is its ability to track visitor behavior on your site in real-time. This information provides valuable insights into what pages are most popular and where visitors may be encountering issues.

JivoChat Live Chat helps businesses provide exceptional customer service across multiple channels and improve overall user experience on their Shopify stores.
Actindo Unified Commerce Suite is a powerful and comprehensive Shopify Omnichannel app that provides retailers with an all-in-one solution for managing their online and offline sales channels. This app offers features such as inventory management, order processing, shipping fulfillment, customer relationship management (CRM), point-of-sale (POS) systems integration, and more.

One of the key benefits of Actindo is its ability to seamlessly integrate with various eCommerce platforms including Shopify. This means that merchants can easily manage their entire business operations from one centralized platform without having to switch back-and-forth between different applications.

With Actindo's advanced inventory management capabilities, retailers can monitor stock levels across multiple locations in real-time. They can also set up automated reorder points so they never run out of stock or oversell products again.

Actindo's CRM tools allow retailers to personalize the shopping experience for customers by utilizing data-driven insights. Retailers can segment their customers based on purchase history or behavior patterns and send targeted marketing campaigns through SMS, email or social media.

Actindo Unified Commerce Suite is a robust Shopify Omnichannel app that streamlines retail operations while providing merchants with valuable insights into their customer base.
ShipRelay Fulfillment
ShipRelay Fulfillment is a top-notch Shopify Omnichannel app that provides seamless order fulfillment solutions to online store owners. With ShipRelay, you can easily manage your inventory and shipping from one centralized location. This app integrates with leading carriers such as FedEx, UPS, and USPS to ensure efficient delivery of orders.

One key feature of ShipRelay is its automated order routing system that selects the best warehouse for each order based on proximity to the customer and product availability. This ensures faster delivery times and reduces shipping costs for merchants.

ShipRelay also offers real-time tracking information which allows customers to track their orders right from the store's website. Additionally, this app integrates with several other apps including QuickBooks Online, Xero Accounting Software, Amazon Marketplace Web Service (MWS), and Google Shopping Actions among others.

If you're looking for an all-in-one solution for managing your inventory and fulfilling orders across multiple channels then ShipRelay Fulfillment is definitely worth considering!
Endear CRM: Sell Through SMS
Endear CRM is an omnichannel app that specializes in SMS marketing. With this Shopify app, you can send personalized text messages to your customers and drive more sales. The platform enables you to leverage customer data and tailor your messaging for each individual recipient.

One of the key features of Endear CRM is its ability to automate SMS campaigns based on triggers such as abandoned carts or product restocks. This means that you can set up targeted campaigns without having to manually send messages one by one.

Endear also enables two-way messaging, allowing customers to respond directly to your texts with questions or feedback. This creates a more personalized experience for the customer and helps build trust in your brand.

In addition, Endear integrates with other popular communication channels like email and social media, ensuring a seamless experience across all touchpoints.

Endear CRM is a powerful tool for any merchant looking to optimize their SMS marketing efforts and increase conversions through personalized messaging.
Conclusion
To sum it up, implementing an omnichannel strategy in your Shopify store is crucial to meet the demands of modern-day customers who expect a seamless shopping experience across all channels. With the right omnichannel apps in place, you can provide personalized and real-time interactions with your customers while also streamlining your operations.

The best part? There are many free and paid Shopify Omnichannel apps available that can help you achieve this goal without breaking the bank. From Omnisend for email marketing automation, Zendesk Support for customer service management, JivoChat Live Chat for live chat support to ShipRelay Fulfillment for order fulfillment management and Endear CRM: Sell Through SMS for SMS marketing campaigns – there's something out there to suit every need.

Ultimately, choosing the right combination of these apps will depend on your specific business goals and requirements. However, by leveraging these powerful tools together with Shopify's built-in features such as its POS system or online marketplace integrations – you can build a truly comprehensive omnichannel retail operation that delivers exceptional customer experiences at every touchpoint. So what are you waiting for? Start exploring today!