Reading Time:
8
minutes
Shopify data can be synced with QuickBooks
Shopify is your online business' heart. With so many data streams, it is important to have a system that helps you stay organized and keeps your books current. Shopfiy integrates with QuickBooks to automatically update your inventory, orders, customers, and shipping information.
Automatic Sync
Automated import of sales, order details, and inventory into QuickBooks
A summary of account balances is available.
You can view a complete summary of all your orders, their total value, and a breakdown by product and profit margin.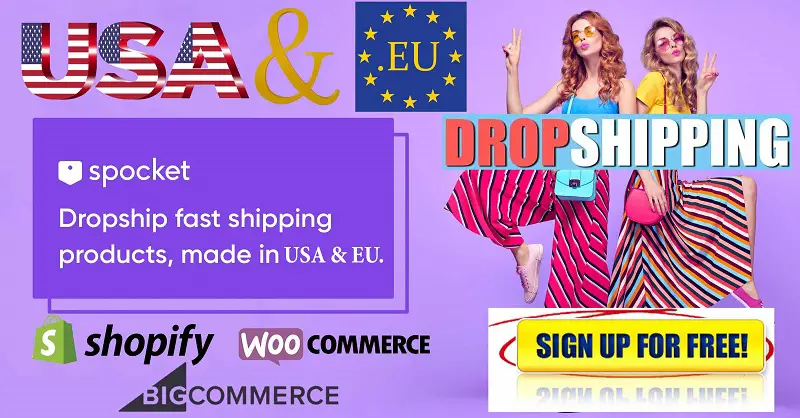 Keep track of your fees
QuickBooks automatically imports fees and payments so that you never miss an expense.
Find out what sales tax you owe
All sales tax data is included in orders for easy viewing by agencies, including amount paid and amount owed.
QuickBooks Online by OneSaas
Shopify Marketplace has millions of shops, which makes it more competitive. The QuickBooks Online by OneSaas app offers powerful tools for online traders looking to grow their business. OneSaas allows you to seamlessly integrate with other Shopify apps in order to maximize your store's revenue. This app also supports orders, invoices, and receipts to simplify transactions. It can also save you time by automatically connecting your eCommerce account. This app can be easily integrated with many accounting, fulfillment, CRM and billing/invoicing apps. The collected data can be easily shared to increase sales.
Highlights of Features
Data sharing between popular accounting programs
Shopify allows you to retrieve orders
Apps that support matching tax codes
When a payout is made, make a deposit
Allow mapping payment methods to accounts
Sush.io connect QuickBooks Online
You can now sync all your orders, expenses and deposits automatically and daily with your QuickBooks Online account.
You will benefit from the most current accounting and reporting in your preferred App. Also, you can avoid any headaches by using an automatic reconciliation between your Payouts as well as the related Orders, Charges, and Other Fees. Shopify Orders can be entered directly as income receipts or invoices online in QuickBooks Online. Shopify income will increase each day. To create Shopify payments payouts, you can have the Shopify payments processing costs extracted automatically from the transactions. You can choose from many options to make your automation as personal as you like.
You can also choose the transport price, revenue, and price accounts you have created or received. You can do all of this only with the Sush.io sync QuickBooks Online app
Highlights of Features
Shopify allows you to place orders directly
You can pay the Shopify payment processing fees
Help to reconcile your payouts automatically
Automate daily sync
Support quick sync
Connex
Connex for QuickBooks Online app automatically syncs inventory, products, clients, and orders between Shopify online and QuickBooks online.
Connex can be integrated with QuickBook's automated income tax. It doesn't take much to map tax codes. This device will upload the income tax liabilities to the correct account. Our software will automatically add your Shopify payout spreadsheet. On a regular basis, you can sync stock prices and price updates between your income channels as well as QuickBooks. You can also connect to Intuit QuickBooks online. While using this tool, it is perfect for small-to-medium-sized companies and works with QuickBooks online. To apply the integration, you must have a QuickBooks Online account and master Admin user access. It's easy to sync, post income, purchaser information, products, refunds/partial returns, and more into QuickBooks online.
With more information, you will not have any problems. You can sync stock updates online from QuickBooks in Shopify in a matter of seconds.
Provide automatic sync
Can partial and full refunds be combined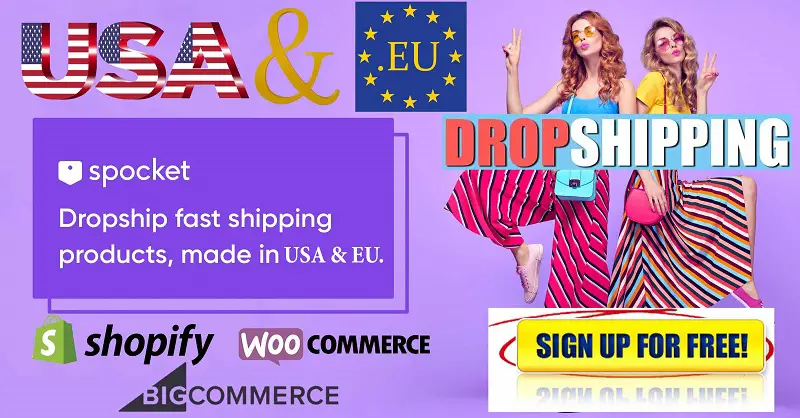 Tracking gift card liabilities
Report accurate sales tax
Multi-Channel Support
Quickbooks Online by exportly
It will instantly create a Quickbooks Online Salesreceipt for every order you place. You can also export your Quickbooks online returns with this app.
It won't be a problem to connect your Shopify shop to your Quickbooks online business. To export orders, you can use Quickbooks and Exportly to set up customers, merchandise and shipping. Exportly will create an order and take the order records. Exporting older orders can also be done manually. Exports will create an online Quickbooks Salesreceipt/invoice with purchaser data, product information, shipping cost reductions, sales tax accumulated, and product info. Exports will take the Quickbooks Online Order Number and display it on the Exportly App Ords element chart. Exportly maps the Shopify Product to the QBO package when you bundle in Quickbooks.
Exportly can help you create an online Quickbooks Refund Receipt if there are Product Returns or Order Modifications.
Connect your Shopify Store with your Quickbooks Online
Quickbooks Online Salesreceipts can be created
You can take the Order Number
Invoice products purchased in store
Quickbooks Online Refund Receipt Support
Stock Sync Inventory Update
Stock Sync Inventory update is a tool that Shopify store administrators must have. It allows them to manage multiple supplier feeds and keeps their inventory current. Stock Sync allows you to track all inventory feeds from multiple sources (FTP and email, Etsy and Dropbox ) in a shorter time because it supports multiple file formats such as CSV, XLS and XSLX and multiple file formats such as TXT, EDI, JSON and TXT. Stock Sync saves you hours by automatically updating your inventories between vendors, suppliers, warehouses, Drop-shippers, and inventory feeds. To avoid any untoward situations that could lead to poor reviews from customers, you can set up automated synchronization daily or hourly. This application also allows you to add/exclude products from your feed and remove them from your store. This application is a great tool to help you manage your inventory efficiently.
Keep in touch with your offline inventory system
Support multiple formats and sources
Schedule a time for inventory updates
Provide help in managing suppliers/dropshipper feed
Allow customers to take the product out of stores
Propelware integrates Autofy with QuickBooks
Propelware's Autofy is a strong QuickBooks integration. This app can help you save time and allow you to concentrate on the most important things – your customers. The app has 15 years of experience integrating with QuickBooks and can create complex workflows for many industries. Integrating with QuickBooks will allow you to send orders placed in the store to QuickBooks. This will also enable you to generate daily orders. The app allows you to sync item details, shipping, sales taxes, handling, and fees with the sales department. Users can also update their inventory in Shopify using the Rule of Inventory in QuickBooks. All of your order data can still be processed exactly as customers type it. This means that you don't have to worry about missing addresses or item details. Autofy can be customized to suit your business.
Integrate with QuickBooks or your accounting system
Automate customers' work so they can focus on their customers
Automate sales processes to eliminate data entry
Based on inventory rules, update inventory
To avoid missing addresses and item details, accurately process data
Connex for QuickBooks
Connex for QuickBooks, a powerful app that integrates with many ecommerce solutions and automates other operations such as inventory or order management for small- to medium businesses using the desktop version of QuickBooks, is well-known. The app's most notable feature is its ability to streamline workflows, eliminate data entry and automate your accounting. You can also sync important business data like customer information, orders and shipping. Shopify stores can manage any order and users can sync orders such as invoices, sales orders, invoices with payments. Users can also receive support from many channels including Amazon, ShipStation, and eBay. The app syncs your inventory and updates prices between sales channels. Are you able to sell your products in multiple currencies? Its automatic map currency supports multiple currencies and QuickBooks.
Harmonize customer information
Products or refunds and after-sales
In seconds, sync inventory updates
Allows users to set everything up in under 30 seconds without the need for plugins or software
Provide multiple channels support
You can update prices or sell products in currencies other than the currency you are using.
A2X for QuickBooks & Xero by A2X
A2X for Shopify automatically posts Shopify store income to Xero and QuickBooks, and reconciles your payments so you can see that everything is properly accounted for.
A2X automates Shopify international store accounting using Xero and QuickBooks. With the support of many leading e-trade accounting companies, you can rely on A2X. You won't waste another minute manually reconciling Shopify payments or calculating prices, refunds, or other changes. A2X automates this guide procedure and turns what used to take hours into a few seconds. A2X eliminates the guesswork, giving you complete visibility into your Shopify etrade income and expenses. A2X provides accurate accrual financials that are both automatic and reconciled. A2X for Shopify was designed for accountants and bookkeepers to automate reconciliation and accounting for Shopify shops. A2X connects Xero to QuickBooks through your ecommerce sales channels. It will streamline your back office and open up new opportunities in the ecommerce area.
You can easily adjust your store and make it more attractive with the A2X app for QuickBooks and Xero.
Can you reconcile with the payouts received?
Can tidy up your books
Provide accurate accrual financials
Automate reconciliation and accounting
Help to streamline your back-office
Quickbooks(r), Sync by BOLD
Quickbooks Shopify app is the app that has the most advanced features for analyzing profitability. The Shopify store owners can access seamless financial reports through this app. Automatic Daily Sync makes it easy for admins to quickly import and refund shop orders. QuickBooks Online app lets users sync payments and fees from their Shopify admin page. Users can also export order details, such as shipping information and taxes, from their Shopify admin page. Store owners can calculate the tax rate and associated rate based on imported orders. This will make the reports more transparent about the tax cost. The admins have the ability to customize the reports easily using this app.
Automatically sync order information
To import the data, create a new account.
Easy Export from Shopify to QuickBooks
Reduce stress when dealing with fraudulent orders
The reports are beautifully designed
QuickBooks Desktop by Connex Sync
Connex for QuickBooks Desktop App allows you to sync clients inventory, products and orders between Shopify and QuickBooks seasoned. It is top-quality and organized.
This app allows you to sync partial refunds from QuickBooks with Connex. You can add your Shopify payout spreadsheet into Connex. Our tool will then generate orders for the deposit. Connex allows you to easily add automatic sync with Amazon and eBay as well as ShipStation. You can sync inventory and pricing updates between your income channels to QuickBooks on a regular basis. You can easily map inventory items, offers, bundles, and product versions to any object within QuickBooks. Connex supports stock meeting, grouped merchandise. Connex for QuickBooks has been certified by Intuit QuickBooks. Perfect for small-to-medium-sized organizations with QuickBooks employer, pro, superior, Wholesale & production. Connex is required to create an account for QuickBooks. You can also sync inventory updates using QuickBooks computing device to your Shopify store in 2nd.
Connex for QuickBooks Desktop allows you to sync inventory for products in your store.
Automatic sync your available products
Can partial and full refunds be combined
Tracking gift card liabilities
Shopify will match your deposits easily
QuickBooks Support for Sync Orders
Bookkeep.com Inc. – QuickBooks Daily Summary
QuickBooks Daily Summary allows you to summarize income, split expenses, and reconcile deposits in one place.
This is far faster than spreadsheet maneuvering and guides corrections. Shopify summarizes all transactions exactly in the same way. So that you can get the best reconciliations for your bank feed, your prices are broken up from your deposits. Every day, QuickBooks will only allow one put up. There won't be many transactions that go wrong. It takes just 15 minutes to map your account. We are always available to assist you in installing your entire account correctly.
There will not be any bots, long waits or complicated ticketing systems. Just friendly humans. It is very frustrating to have to disconnect in order to sync to another keep.
Make reconcile sales very quick
Summarize transactions without any downtime
Easy mapping allows for quick setup
Automate reconciliation and accounting
Multiple stores can be synced without losing their data
Parex Technologies – QuickBooks Bridge
QuickBooks Bridge app syncs your products, customers, and orders from Shopify to QuickBooks Online.
You can choose to have it done automatically or manually. Our app can sync records between QuickBooks Online accounts if you have a keep in one currency and another. Your orders, merchandise, client information, and other data will be automatically exported to your QuickBooks Online account. You can choose to have your data synced in auto mode, or manually. Orders that are pay-as-you go or for which a fee is required may be available. You don't have to worry about your app. You can order sync as soon as your Shopify account is open.
If the fee is not paid in time, it will be available for updating in QuickBooks online. After installing this app, an updated version will be sent to you.
Multi-currency integration possible
You can integrate more than one Shopify shop
Can sync with customer's orders
Automate daily sync
Support for synchronizing the products