Reading Time:
5
minutes
No matter the subject of your photography – wedding, fashion models, landscapes or portraits – Squarespace templates offer beautiful and customizable solutions that will showcase your work to its maximum effect and draw clients and potential customers alike. There are options such as images galleries and collections which help showcase it stunningly for maximum attention grabbing results.
How to Build a Squarespace Website For Photographers?
Squarespace makes building websites for photographers easier than ever without needing to write any code at all. Not just suitable for beginners, Squarespace also works great for experienced web developers looking for an effortless site creation process while creating something truly spectacular.
Squarespace allows you to add a booking calendar directly onto your website so you can collect inquiries and book bookings directly through it. And if you're ready to expand into online selling of prints or photo products, Squarespace comes equipped with built-in options for setting up stores for selling them.
Squarespace provides 91 different templates to choose from and most are tailored towards creative entrepreneurs; however, all templates can be easily tailored to your unique requirements and are mobile responsive, attracting visitors who use smartphones to search for local services and businesses.
As a great place to begin, take a look at these templates that have been tailored specifically for photographers: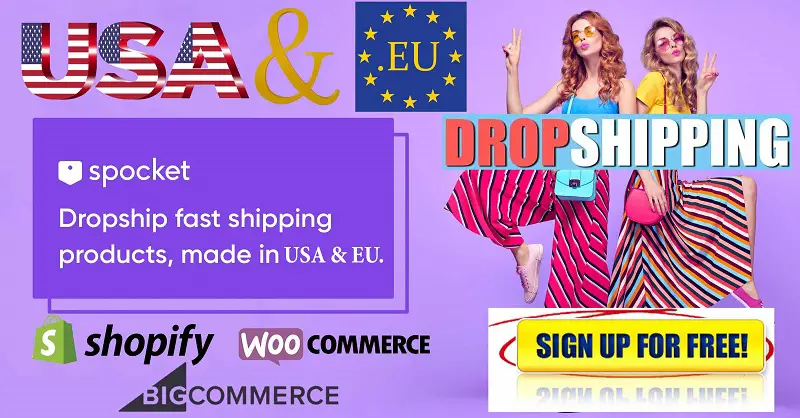 Grove offers a more minimal look, with its clean modern layout making it suitable for photographers showcasing fine art, travel photos or landscapes. Additionally, its three-panel section on the homepage can be used to display different portfolio categories; clicking any will take visitors directly to all photos belonging to that category on separate pages.
Minetta was developed specifically for editorial and documentary photographers. One feature that makes Minetta attractive to photographers is that you can include a map of your location on your contact page – making this option particularly helpful to potential clients searching for photographers in their locality. Furthermore, up to 25 of your best images can be displayed as slideshows on the homepage, along with a form for requesting quotes and bio space on 'About' page.
If you want to combine your blog into your Squarespace website, Shy has developed The Hyphenated Canadians as an example. She met, talked with, and photographed immigrants living in Canada using Avenue template; which provides ample room for photographers looking to showcase multiple images on their home page; it even has an area dedicated to showing their latest post; in addition to providing access to past posts that you can browse.
Montclaire is an elegant template created to help photographers present their fine arts portfolio. Featuring a blog section and user-friendly contact form, as well as four spaces on the homepage to display your best photos framed with circular frames and descriptions for each photograph, Montclaire makes for the ideal showcase of editorial or documentary photography portfolios alike.
If you are searching for a more feminine Squarespace template, take a look at June. Ideal for fashion photographers and lifestyle bloggers alike, its lively aesthetic will enchant website visitors while inspiring creativity and positivity. Furthermore, Vloggers and Podcasters may find June to their liking.
Gates Template for Squarespace Photographers. Ideal for architectural photographers, this template allows users to display multiple photos on their homepage with close spacing resulting in an eye-catching mosaic effect that draws visitors in. Ideal for showing architectural work to potential clients.
Native template is an excellent option for photographers seeking to showcase their creative work online. It features a modern aesthetic with responsive layout that works across devices. The header features site title or logo, tagline and main navigation links centered in its header; background can be customized using color or image; blog page has vertically-stacked posts featuring circular featured images for excerpted posts.
If you are a photographer seeking to build an online portfolio, consider the Beaumont template. With its minimalist design and bio section for telling your story, as well as collections support so your portfolio can be organized by category, it provides the ideal setting for showcase your work and showcase who created it.
This Squarespace template is tailored specifically towards portrait, wedding and commercial photographers. With its responsive design ensuring optimal viewing on all devices and a customizable blog page as standard features. In addition, there is also a custom contact form as well as an integrated social media feed available.
If you're starting a photography business and planning on setting up a new website using Squarespace, be aware that they provide over 230 templates that may best meet the needs of both your company and customers.
Matsuya is one of the top Squarespace templates for photographers and portrait specialists alike, and features a grid layout designed to resemble staggered collage. Additionally, collections allow you to organize designs by category; furthermore this template was built with page speed in mind so it will still load quickly even with numerous large images on its homepage.
Momentum is an excellent website template to showcase wedding photography or fashion work, featuring its minimalist design and user-friendly navigation for visitors to your website. Additionally, its browsing option lets them effortlessly switch between large imagery pages and text-based pages – an invaluable asset when trying to build clientele online!
This Squarespace photography template is ideal for fashion and lifestyle photographers. With a straightforward design that is easy to edit, the template's galleries feature grid-style layouts to showcase your work effectively while its portfolio pages also provide links back to social media accounts for maximum exposure.
This template is built on the highly flexible 7.1 base templates, making it simple and effortless to adapt and expand as well as being an excellent option for portrait photographers who require an intimate approach to their work. Boudoir photographers would find this an especially beneficial template option.
Tepito
As an artist or photographer, Tepito template offers plenty of room for you to showcase your work in its distinctive atmosphere. Additionally, this template features professional photos as well as information about services provided – making it the ideal solution for editorial and documentary photographers looking for an innovative way to display their images.
If you are a portrait photographer, this template could be perfect. With its modern aesthetic and user-friendly navigation system, this template features a full-width portfolio gallery as well as multiple pages dedicated to information on services provided. Plus, its fully responsive nature means it's ideal for desktop, mobile and tablet usage alike!
The Balboa template is tailored specifically for photography, providing features that will help attract new clients. On its homepage, it displays up to three photography projects along with their respective short descriptions, along with being highly customizable with an easily usable contact form.
Monos is another fantastic solution for photographers, offering minimalist elegance with dark color schemes perfect for artists who appreciate moody images. Easy to customize and comes complete with a training course to guide the way.
Avenue
The Avenue template offers a fresh, contemporary design ideal for photographers who are building online portfolios. With its straightforward grid layout, photographers can add content specific to each photograph so visitors can understand more about your work. In addition to these features, this template includes a blog page, separate contact page and an accordion section to present services in an appealing manner. This template runs on Squarespace 7.1 platform and is completely responsive across devices.
Sophie is an ideal option for portrait photographers looking to showcase their work. It features an eye-catching layout featuring an image slider, full-width header and a centered navigation bar; plus it comes complete with a blog section and Let's Work Together button that leads users directly to a dedicated page where they can send email or call you; additionally there are social media icons for Instagram and Twitter included in its footer section.
This template is an excellent option for photographers who wish to create professional websites. With galleries, collections and single photos as options for displaying images – as well as built-in features like booking calendar and social media integration – this template makes showcasing work easier while reaching new clients easier than ever before.
This Squarespace template is ideal for editorial and documentary photography. With its clean design, this Squarespace template lets you display up to 15 photos on your homepage in close spacing that creates a mosaic effect that's visually appealing – plus, it's responsive and mobile-friendly so your visitors can access your site from any device!