Reading Time:
6
minutes
In this guide, I'll share the top 8 sites like Alibaba India. You will also find tips on how to promote these B2B online markets in India.
So, let's get started…
A few benefits that B2B brings to the Indian Wholesale Market
India's Business-to-Business market is growing rapidly and becoming more attractive. There are many wholesale deals that you can take advantage of both online and offline. The benefits of the B2B wholesale market online are many, including the following:
• Increased competition for healthy online businesses with more business offers and requirements
* Computer systems have made communications more secure and quicker than ever before.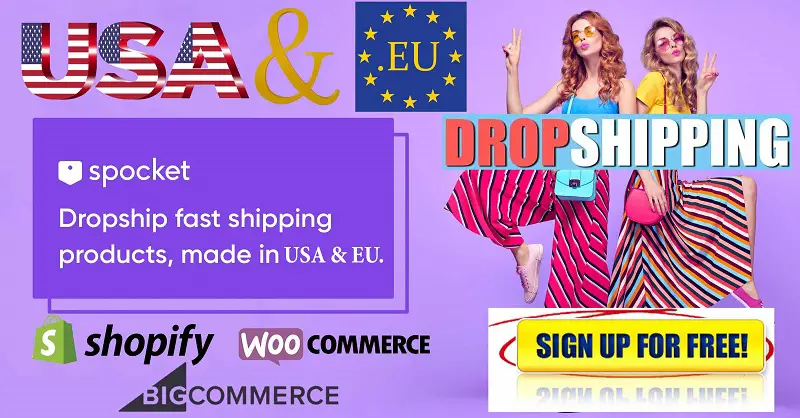 Easy access to resources has led to an exponential growth in brand popularity
* Online negotiation processes make it easier to avoid any hassles
* It is the best way to eliminate favoritism.
* Data integration is possible on the computer systems of businesses
* It's easier to create networks from around the globe
Top-Rated Websites in India, Like Alibaba
Alibaba is an excellent example of a website that allows you to sell wholesale products online. You might wonder if there are similar sites in India, as Alibaba is a global leader in the market.
The following part will assist you in finding similar websites that have been established and proven to be successful over time. These are the links:
1. TradeIndia
TradeIndia deals in India-to-India business-to-business transactions. It is an online wholesale center and has been in existence for more than 23 years.
It links Indian and foreign service providers, importers/exporters, suppliers and manufacturers. It is not just for Indians, but also for the entire world.
It is a place where buyers and sellers come together seamlessly to transact and interact with one another.
TradeIndia offers franchisees, distributors and sales agents the opportunity to become business owners. TradeIndia has helped millions of people in major and minor industries.
The site has 3,726,397 visitors per month, while its product categories are below 2,215. It receives over 20.2 millions visits each month.
2. go4WorldBusiness
This website is a global player portal that connects importers and exporters. It was established in New Delhi, India 22 years ago.
This website allows buyers to search for sellers around the world. It's easy. Simply enter the details of your requirements and interested parties will join your deal.
go4WorldBusiness allows you to simply find, connect and trade directly with interested parties. The site is very easy to use.
3. JimTrade
JimTrade is included on this list as it's a business directory that connects India manufacturers, suppliers, and product directories with the rest of the world.
Its services focus on providing information about Indian suppliers and products to the rest of the world. Indians have the opportunity to promote their investments worldwide to interested parties.
It has been in existence for more than a decade and enjoys a high standing in the wholesale industry. Its portals offer buyers access to more than 150,000 suppliers and manufacturers. Every day, thousands of customers visit the website.
4. WebdealIndia
WebdealIndia offers a platform that allows for both business-to business transactions and customer-to-business interactions.
There are thousands of product categories to choose from. You can choose from single product sales or wholesale packages. There are also offers from different dealers and stores all around the globe. You can also pay online using multiple payment options.
Is WebdealIndia reliable? Definitely! Are there any opportunities to connect with other businesses? Yes. You can use it to grow your business anywhere in the world.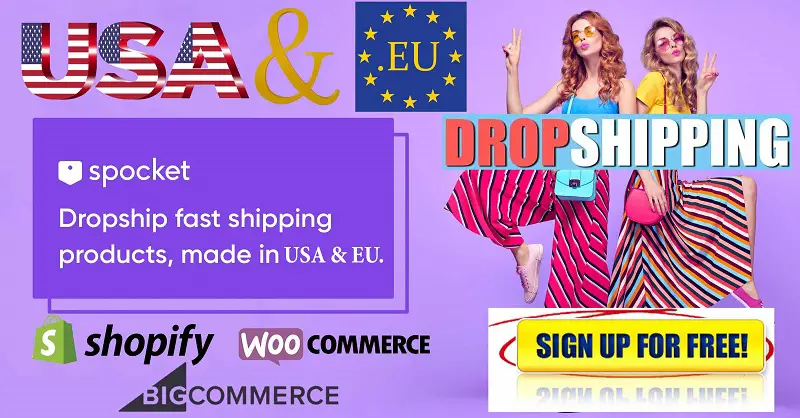 5. Tradeford
Tradeford connects buyers and sellers worldwide through an online marketplace.
Manufacturers and suppliers can register their websites free of charge to display their inventory.
They trade in all kinds of products, including machinery, furniture, electronics and food.
It is a trusted source of reliable buyers and sellers from all industries. You can join the group to make new business deals and discover opportunities around the globe.
6. IndiaMART
IndiaMART is a leading platform for connecting suppliers and buyers. This website allows individuals, small and large businesses, as well as retail and wholesale businesses to sell and buy what they already have.
IndiaSMART, which has been around for over 20 years, has over one million suppliers. IndiaSMART has over 10,000,000 buyers and continues to grow each year.
There are many industries and backgrounds represented in the product range. Both buyers and sellers can get quick assistance, and the platform offers safety.
7. Amazon Business
Amazon recognized an opportunity to profit from B2B transactions, which are possible because of India's unlimited FDI provisions.
In 2015, they created Amazon Business for India. The target audience for the Amazon Business is small entrepreneurs, small offices and drugstores.
Amazon Business sells thousands of products in niches such as office products and bed & bath, food, beverages, cleaning & housekeeping products, stationery & office supplies, health & personal, and home care. Simply enter what you want in the categories below and connect with an Indian manufacturer or supplier.
8. ExportersIndia
ExportersIndia another website you can use to browse thousands of product categories. It's a top-ranked business-to-business buyer and seller platform with thousands of buyers, sellers, exporters, and manufacturers from around the globe interacting.
This website has been in existence for over 22 years. This website has been around for so long that it offers a wide range of products to all industries. Many businesses have signed up to it.
No matter where you live in the world you can still participate on this site alongside other business people from around the globe.
B2B Tips in India: How to Get the Most Out of the Online Market
You can get the most from B2B websites, as we have already mentioned, if you treat them like your own.
Give all information pertinent and be consistent in your brand.
Clear inventory and high-quality product photos with detailed product descriptions is essential for sellers.
You should also be professional to show that you are serious about business.
Communicate promptly, be professional and communicate clearly.
It is important to be familiar with the terms and conditions of every site where you plan to work.
These sites often have tips that will help you identify scammers and spammers.
Also, make sure to read the material and use it.
Find out how much you will pay, especially if you are dealing in imports or exports.
Five Simple Ways to Increase B2B Leads and Sales Online
You will need to learn skills that you can use on your website in order to make it in the online business-to-business industry. This is your only chance to be noticed and sell your products. The following are some of the most important features you should consider:
Create a Mobile-Friendly Website
Mobile appliance users are currently more common than desktop computer users. Mobile users now access websites through mobile devices. This is why you want prospects to be able to find your company when they search for similar businesses.
Search engines will rank sites that are mobile-friendly higher than those that are not. To gain the market share that you desire, make sure your website is mobile-friendly.
You should take measures to ensure that your responsive design is able to adapt and fit the device you are using.
This will allow anyone with any type of mobile device to read your content and interact with your website without difficulty. If this doesn't work, you can create a separate version to fit mobile devices.
Clients Help You Find You
It is obvious that you business must be online. Your customers will find you online, and not vice versa.
You need to use search engine optimization and other online marketing strategies. You can pay to be ranked on the top websites, such as in the case with pay-per-click.
Social media marketing is a great way to get noticed on social networks like Twitter, Facebook and LinkedIn. This is where most people get together every minute.
Make sure your content is attractive enough to encourage others to share it with you. It is also possible to approach your peers to find common ground and benefit from each other spreading the word.
Website Has Consumer-Friendly Features
Most people are familiar with online shopping and have used them to purchase products. Your site should not look sloppy with confusing features and a poor layout.
Pages should be packed with product descriptions and information without being too crowded.
Make a Clear Call to Action
Your intentions should be clear. Your visitor will be reading content, viewing a product image, or scrolling through your site for the first-time. You must clearly indicate that you are selling a specific product.
You might be tempted to buy, but you don't have a button to call for action.
It should be packaged well and presented in a meaningful way. Your goal is to solve their problem in a way that's unique to them.
Embrace Creativity In Email Marketing
You can only send emails to the people who have granted you permission. Send them informational newsletters on a regular basis.
Make sure the contents are clearly branded. Target your audience using promotions based on their past purchases or what they are searching for online. This will help you get the most out of your email marketing efforts.
Frequently Asked Questions (FAQs).
1. How can I find the best B2B marketplace in India?
This question is a problem for both small and large enterprises locally and internationally.
Before you settle on one or two B2B websites that deliver what your looking for, there are many factors to take into consideration. You should consider security, product value, payment methods, as well as service quality.
These are only a few of the many factors that you shouldn't ignore. These sites also offer the opportunity to see other people's experiences.
2. Why buy with a B2B marketplace in India?
B2B sites eliminate the middleman. It is easy to reach suppliers and manufacturers directly. This allows you to establish lasting professional relationships without having to go through lengthy processes.
You can also save money by buying bulk products directly from the manufacturer, which will make your business more profitable.
3. Is it safe to buy from Alibaba India?
Alibaba is a trusted and legal website. You should understand, however, that your orders may take up to two months to arrive. If your order is not delivered, you may request a refund. This will be done in less than 21 days.
4. Do Alibaba Deliver Products to India?
Yes. Yes. However, the parcel will take less than two months to reach your home.
You can file a dispute if you receive a fake or incorrect item. If the item is counterfeit, you will get three times what you paid.