Reading Time:
4
minutes
Are you an ecommerce entrepreneur looking for the best solution to automate your dropshipping business? With so many options available, it can be challenging to choose between Autods and CJdropshipping. Both platforms have unique features that can help you streamline your operations and grow your online store.
In this blog post, we'll provide a detailed analysis of Autods vs CJdropshipping to help you make an informed decision. So grab a cup of coffee and let's dive into the pros and cons of each platform!
What is Autods?
Autods is an all-in-one dropshipping automation software that enables ecommerce entrepreneurs to manage their online stores efficiently. The platform comes with a range of features designed to help users find profitable products, automate order fulfillment and track inventory levels.

One of the most significant benefits of using Autods is the product research tool. This feature allows users to search for high-demand items on major online marketplaces, including Amazon and AliExpress. Furthermore, it provides valuable insights such as average sales per day and competition level.

Another great feature of Autods is its automated order fulfillment process. With just a few clicks, users can place orders directly from their supplier's website or via CSV files. Moreover, the system automatically updates tracking information once an order has been shipped.

In addition to these features, Autods offers detailed analytics reports that allow users to track their store's performance over time. By analyzing data such as revenue trends and customer behavior patterns, entrepreneurs can make informed decisions about product selection and marketing strategies.
What is CJdropshipping?
CJdropshipping is another dropshipping platform that you can use to start and run your eCommerce business. It is a Chinese-based company that has been in the industry for over 10 years, providing services such as product sourcing, order fulfillment, and shipping.

One of the main advantages of using CJdropshipping is that they work with many suppliers from China who offer competitive prices for their products. With this advantage, you can easily find quality products at lower prices than other platforms.

CJdropshipping also offers various integrations with popular eCommerce platforms like Shopify and WooCommerce, making it easy for you to manage your store on these platforms.

Furthermore, one of the notable features of CJdropshipping is its ability to provide custom packaging and branding services. This means you can have your orders shipped directly to customers with package labels bearing your brand name or logo.

However, just like any other dropshipping platform out there, CJdropshipping has some downsides too. For instance, some suppliers may take longer than expected to fulfill orders which could cause delays in delivery times – affecting customer satisfaction levels negatively.

If you're looking for a reliable dropshipper with affordable pricing options and excellent integration capabilities – then CJdropshipping might be worth checking out!
The Pros and Cons of Autods
Autods is a dropshipping tool that helps ecommerce entrepreneurs automate their business processes. Like any other platform, Autods has its own set of advantages and disadvantages.

One of the benefits of using Autods is its user-friendly interface. It's easy to navigate, and beginners won't have a hard time setting up their account. Another advantage is its extensive product database with over 9 million items to choose from.

Moreover, Autods provides various automation features such as automated order fulfillment and price monitoring which saves time for the users. The platform also offers training resources like tutorials, webinars, and Facebook groups where members can share insights on how to optimize their businesses.

However, one downside of Autods is its pricing model which may be too steep for some entrepreneurs starting out on a tight budget. Another disadvantage is that customer support can take some time to respond; users are advised to seek help through community forums instead.

Despite these drawbacks, Autods remains an excellent choice for those looking for convenience in managing their dropshipping business operations.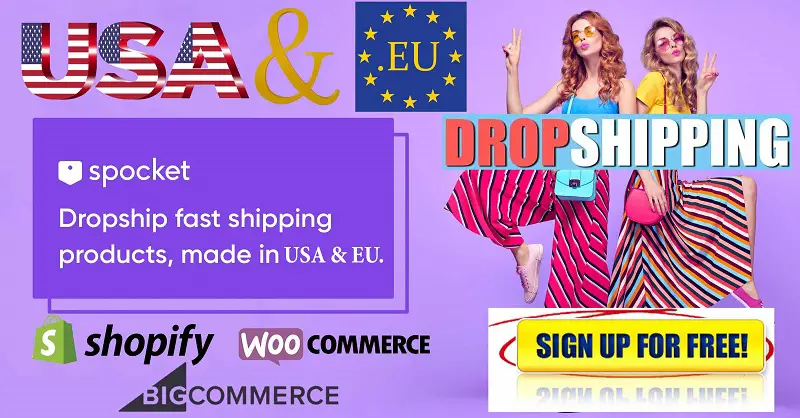 The Pros and Cons of CJdropshipping
CJdropshipping is one of the most popular and reliable dropshipping platforms in the market. However, it also has its fair share of pros and cons that ecommerce entrepreneurs should consider before signing up.

One of the biggest advantages of CJdropshipping is their vast product selection. With over 400,000 products to choose from, you can find almost anything you need for your online store. Additionally, they offer competitive pricing which allows you to make a good profit on each sale.

Another advantage is their personalized packaging service which enables sellers to ship products directly to customers with custom branding. This helps build brand recognition and customer loyalty.

On the downside, CJdropshipping has a minimum order requirement which means that small-scale businesses may not be able to purchase as much inventory as they'd like. Another disadvantage is their slow shipping times due to international shipping regulations.

While there are some drawbacks associated with using CJdropshipping, many sellers find its benefits outweigh them. It all depends on what works best for your business needs and goals.
Which One is Better for You?
When it comes to choosing between Autods and CJdropshipping, there is no one-size-fits-all answer. Both platforms have their own strengths and weaknesses. It all boils down to your individual needs as an ecommerce entrepreneur.

If you are looking for a platform that offers a wide range of features such as product research, automation tools, and advanced analytics, then Autods might be the better choice for you. However, if you value personalized customer support and faster shipping times, then CJdropshipping may be the right fit.

Another important factor to consider is pricing. While both platforms offer competitive pricing plans, Autods charges based on the number of orders processed while CJdropshipping charges based on membership tiers.

Ultimately, before making a decision it's recommended that you take advantage of free trials or demos offered by both platforms. This way you can determine which one best suits your specific business needs and budget constraints.

It's important not to rush into making this decision since it can impact your business in the long run. Take your time evaluating each platform until you find one that meets all of your requirements as an eCommerce entrepreneur.
Conclusion
After carefully analyzing both Autods and CJdropshipping, it is safe to say that each platform has its own strengths and weaknesses.

Autods offers a user-friendly interface with plenty of product research tools, while CJdropshipping provides more options for sourcing products, including private label and custom packaging. Both platforms offer reliable shipping times and customer support.

Ultimately, the choice between these two platforms depends on your individual needs as an ecommerce entrepreneur. If you prioritize ease of use and efficient product research, Autods may be the better option for you. However, if you want access to a wider range of products or are interested in creating your own branded products through private labeling or custom packaging, then CJdropshipping may be the better fit.

Whichever platform you choose, remember that success in ecommerce requires dedication and hard work beyond just choosing the right dropshipping supplier. Keep learning about industry trends and consumer behavior to stay ahead of the game.

We hope this detailed analysis helps make your decision easier when it comes to choosing between Autods vs CJdropshipping!