Reading Time:
9
minutes
Are you tired of dropshipping the exact same AliExpress products as everyone else? AliShark can help.
But does it work? Are there better options?
Today I'll be reviewing AliShark, along with five other options that can help you find the best AliExpress products.
AliShark
Let's first understand AliShark.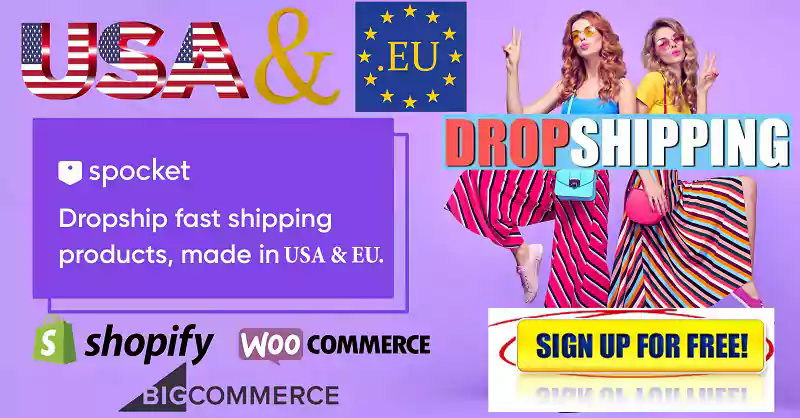 AliShark allows you to search for and track the top-selling products on AliExpress.
They will help you to find the best products for dropshipping so that you don't have to compete with dropshippers over the same products.
AliExpress allows you to find low-cost products from countries like China, Vietnam, and Pakistan online without the need to purchase large quantities of stock.
AliExpress products are not limited to minimum order quantities like its sister site Alibaba. The site is designed for consumers who only want to purchase items in small quantities.
It is a popular product among dropshippers. However, dropshippers love it so much that they end up selling the exact same product all the time. This can make it difficult to stand out and be successful.
AliExpress is not the only option. AliShark also offers a Banggood research tool. Banggood, another Chinese retail site, is also available.
Sign up to AliShark
AliShark registration is easy. Simply enter your name, email, password and credit card information. You can start your free trial of $1 by signing up with PayPal.
A welcome video will be shown to you, which will take you through the AliShark system. Start searching for products on AliExpress or Banggood right away.
AliExpress – Searching for Products
Click the AliExpress checkbox on the search results homepage to start your search for AliExpress products. You can also search for Banggood products by clicking the Banggood checkbox.
The results will show you whether the product is AliExpress or Banggood. Eight quick metrics will be displayed:
A star rating
How many product reviews did the product get?
Price in dollars
What was the number of sales that product had in that day?
Sales totals over time
How many people added this product to their wishlist on that day?
It is amazing how many people have added it to their wishlist over time
What percentage of sales fell or rose since the previous day and how much?
These metrics can help you determine the popularity of a product.
The results will appear in a box layout by default. I prefer a list format.
It makes it easy to browse through the results and compare key metrics.
To view more information on any product, click the link.
You will see a popup where you can get a link for AliExpress or add the product to Shopify.
To make your listing more attractive, you can also create a video that includes the AliExpress pictures.
Scroll down to see detailed charts that show the product's performance over time.
You will see if there is an increase or decrease in interest.
You can view additional data for some products such as top countries dropshipped and top dropshippers. However, this information is not available to all dropshippers.
Filtering the Search Results
Filters are a great way to find the right products for your store. This section will explain the various filters that you can use.
You can sort by: Orders, Growth and Wishlist. If you are looking for the lowest priced items, then sort by Price. Search by Growth if you're looking for products with the highest growth potential.
Time Period: It doesn't matter what metric or filter is used, it can be applied to all time or just a certain period.
Keyword: You have the option to exclude listings that do not contain a particular keyword from search results. You can also choose to exclude all results that include that keyword.
For those who are experts in a particular niche, you can filter by categories. You can filter by categories such as Men's Clothing and Accessories and Women's Clothing and Accessories. Toys and Hobbies, Computer and Office are just a few examples.
Niches allows you to go deeper than Categories, and gives you more control over your results. Some examples of Niches include Acne and Badminton, Boats and Birds, Fishing, Agriculture, Fishing, Farming. Lacrosse, Knitting, Fishing. Tennis, Wedding, Yoga, among others.
Top Countries: Which country is the most popular? You might filter products with more sales in the United States if you sell in the United States.
Shipping: For faster shipping, you can filter products that use ePacket.
Ships from: You don't have to deal with products shipped from China. Instead, you can choose products that ship from the US or the UK.
Total Orders: You can specify minimum and maximum order quantities for your results. You can, for example, decide not to include products with fewer than 100 orders.
Period Orders: This is the exact same thing, but it's for a particular period of time and not all time.
Daily Orders: This is the exact same thing, but it applies to every day for the period you choose.
Votes: These are ratings. All results with a rating less than 4 stars can be excluded.
Wishlist: You can limit the number of people who wish to purchase the product from your wishlist.
Old by Weeks: You have the option to limit your search to listings that are older than a week to avoid frauds and new products that don't match what they say.
Include Products with Video Descriptions Only
Dropshipping: Products that are dropshipable must be included.
Pal: Include products that you can pay for with PayPal.
Only products that have been saved will be included in the savings.
AliShark Pricing and Trial
AliShark's pricing structure is simple, and it charges $20 per month. Only one plan is available for each person.
There is also a free trial. AliShark can be tried for free for just $1, via PayPal or credit card.
You will be charged $20 per month after that. However, you can cancel your membership in your AliShark or PayPal accounts.
AliShark Customer Support
Contact customer support anytime by using the chat box at the bottom right corner.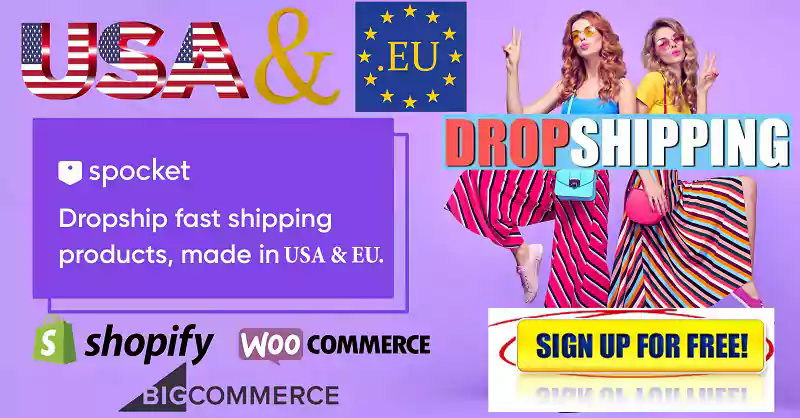 You may need to wait for a response. Ask your question and then enter your email address to receive a reply.
You can also choose to play a game while you wait in the chatbox.
This is something I wouldn't recommend. If you want to succeed in business, it is essential to be productive.
You can also join the AliShark Facebook Group to get helpful videos and meet thousands of other members.
Is AliShark Legit?
AliShark is real. It allows you to search for and find AliExpress products that are popular.
But, I discovered that I could not find any Banggood products when I searched.
Although I am not certain if this was a fluke, or if they are still working to improve the Banggood search engine's performance, it is not a good sign.
AliExpress is still the primary focus of AliShark, but it provides a lot more information about AliExpress products.
The tool will allow you to filter top-selling, trendy products.
You can also do your research on AliExpress, but it's harder to filter the results for the best results.
You will also be competing with other AliExpress sellers, so a tool can help to get ahead of the rest.
Five Alternatives to AliShark
AliShark is not the only tool available for AliExpress dropshippers. There are many other tools.
These are the top five alternatives to AliShark.
Ali Insider has some advantages over AliShark. It offers a free trial that allows you to try the tool out without having to give your payment information. Also, it includes a Chrome extension that you can use for market and product research while you browse AliExpress.com.
Ali Insider's Free Plan gives you access the Research Assistant. This gives you quick and actionable information on products appearing in search results. It can help you determine which ones will be most profitable. AliExpress also offers Product Analytics.
Access to the Sales Tracker is also included in the free plan. This will allow you to determine if a product has been popular in the past or is currently trending. You will also have limited access to the following tools:
The Competition Insider tool tracks the sellers of the AliExpress product that you are looking for on Amazon, eBay, and Shopify. It will show you how much they're selling it for, the number of sellers who have sold it, current listings, as well as how many.
Dropshipping Insider: This tool allows you to see how many dropshipped orders a product receives each day, how much revenue your competition is making every day, etc. You'll also find recommended items similar to the one that you are currently looking at.
Suppliers Insider: This tool helps you identify the top AliExpress sellers of any product. It also shows which ones have the lowest prices and offer the most shipping options.
Premium members have full access to the three tools as well as tools and lists like:
Top 30,000 AliExpress products in real-time
Most profitable dropshipping products
Trending products that don't have many sellers or competitors but are still in high demand
Niche Analyzer
Tell us about your country's selling products
A list of suppliers that your competitors use
Plus, many other things
Ali Insider is currently $19.95/month. This is about the same price as AliShark. If you pay three months in advance, you will get a 20% discount.
If you pay six months in advance, you can get two months for free and five months for free if your payment is for one year. For the most current information, always check the Ali Insider pricing webpage.
Ali Insider is easier than AliShark because it's a Chrome extension you can use while browsing AliExpress.
AliExpress's AliExtractor research tool is also great. It offers cool features like the ability to receive cashback for orders placed through AliExpress.
AliExtractor allows you to find the most popular products in your niche. You can filter your search results to find the most popular products and drill down to the best-selling ones.
If you don't have any ideas, there is a Magic Light Bulb you can use to help you find them.
AliExtractor also offers cool features like:
To increase your conversion rates, download product reviews from AliExpress and add them to your store
To calculate how much product you need to sell to make enough money to achieve your goals, use the profit calculator
AliExpress allows you to search for child versions of products and determine if they sell better than their original listing.
Based on the number of sales that a product is generating on AliExpress, you can estimate your monthly sales volume.
Receive cashback up to eight percent when you purchase products on AliExpress.
To improve your listing and make your website more attractive, download images from AliExpress.
You can find the best vendors to work alongside (AliExpress sellers with a track record that you can trust).
Ali Extractor does not offer a free trial, unlike AliShark. They do offer a 14-day money-back guarantee, which is risk-free and free of charge. If you aren't satisfied after the 14 days, you can ask for your money back.
AliExtractor costs $29/month, which is slightly more than AliShark. For the most current pricing information, always visit the AliExtractor checkout.
Zik Analytics' AliExpress Market Research Tool is an excellent alternative to AliShark. Similar to AliShark, it displays product results that you can filter by price and rating, shipping method, sales, etc.
A product can be analyzed in detail. You can also view product profiles pages that include important information like the product rating, sales, prices, votes, and charts showing sales trends over time.
You can not only see information about how the product performs on AliExpress but you can also see how it performs on eBay if you are selling the product.
Zik Analytics provides data not only on products but also on sellers.
You can browse through their products to see how they perform overall.
All plans include a seven-day trial. Three plans are available:
Starter at $29/month, or $20/month if billed annually: You will have access to the AliExpress and eBay research tools.
Standard at $59/month, or $40/month if billed annually: Additional perks include the Wholesale Supplier Database and a listing of 500 top-selling products on eBay.
Enterprise @$80/month, $50/month if billed annually Turbo Scanner, Ali Growth Scanner are additional perks.
Zik Analytics offers a special offer: 50% off your first month when you pay monthly on any plan. For the most current pricing information, always check the Zik analytics product page.
Zik Analytics offers additional tools to help online sellers beyond the AliExpress Market Research tool. Some of these I have already mentioned. These are the tools:
eBay Market Research
Wholesale Supplier Database
ZIK Funnel
eBay Title Builder
ZIK Pro Tools
AliDropship allows you to import profitable AliExpress products directly into your online store.
The WordPress plugin is $89 (always refer to this page for the most current pricing information). It also includes a WooCommerce extension, if you have a WooCommerce store.
The $89 fee is one-time and not recurring.
Once you have installed the product, you'll be able to access over 50,000 top-selling products that you can import into your store.
You can add complete product listings to your website automatically. All data will also be updated automatically when AliExpress is updated.
You can also set margin rules to ensure that your store's price always includes a certain percentage of AliExpress's listed price.
This allows you apply the same pricing rules for all products that you import at the same time.
AliDropship has a Chrome extension that allows you to do market research while browsing AliExpress.com.
AliDropship offers additional tools that sellers may not find in the other options. These are just a few:
Ali Dropship can build an entire eCommerce store from scratch for you if you don't know how to start. Start at $299 for a one-time payment and include niche research, professional website design, 50 to 200 products, and much more.
Established stores: If you don't like the idea of starting a new business, you can purchase an established online business that has been in operation for some time.
Hosting: Ali Dropship offers hosting plans starting at $48 per year.
Themes: With the purchase of the plugin, you will receive free themes. Premium themes can be purchased.
Services: Our professionals are available to assist with social media set-up, promo video creation, banner ads design, and many other services.
Oberlo a dropshipping directory which lists AliExpress products.
It is more than a directory. You can also access a free course and resources that will help you start a dropshipping business.
Oberlo, similar to AliDropship allows you to search profitable products and then import them directly into your store.
Oberlo offers 24/7 customer service and is available in six languages: English (English, French), Spanish, Italian, German, Portuguese, and Brazilian Portuguese.
Oberlo's Chrome extension allows you to import products found while browsing AliExpress.com into your store.
The Shopify app makes it easy to fulfil orders quickly and efficiently, without any manual effort.
Oberlo is completely free.
Although the free plan comes with some limitations, such as 500 products, no bulk orders, or order tracking, you can always upgrade once you make a profit.
Premium plans are available at $29.90/month or $79.90/month. For more information, please visit the Oberlo pricing page.