Reading Time:
2
minutes
Large Product Selection
To provide a brand-branded shopping experience, you should avoid customer interaction with suppliers. Dropshipping is a way to build a brand.
US Local + Global Suppliers
Any product can be shipped to the US in 3-10 days. Track your orders at every stage of the process and avoid unnecessary support emails.
Free shipping (3-10 days)
For a reliable service, have your orders handled by professionals.
About Automizely US Dropshipping Application
Dropshipping is a complete solution that will help you start your online business. You can sell high quality products and get fast, tracked shipping to the US. All of it is automated. We manage your listing, purchase and tracking numbers back to you.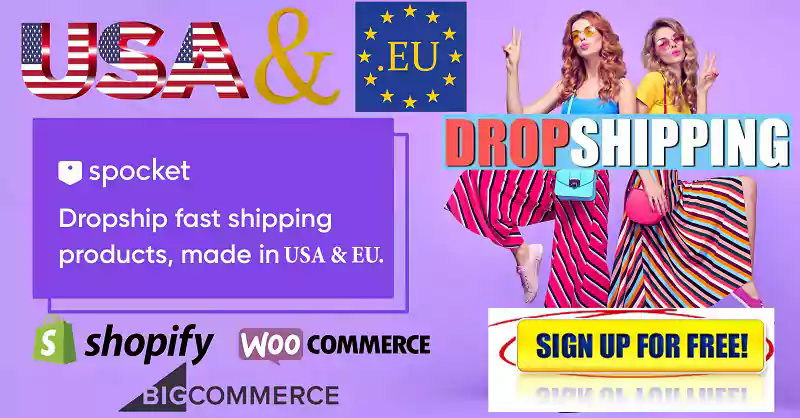 You can start your dropshipping business with ease thanks to our easy interface, popular branded products and fast shipping.
Low-Risk Approach
Automizely offers thousands of high-quality products for ecommerce businesses. They can instantly start selling these products without having to stockpile inventory. Electronics, fashion and accessories. It doesn't matter what category it falls under, it is there.
A wide range of high-quality products available
You can find the right product to sell online by browsing thousands of products from trusted dropshipping sellers around the world.
Instant Product Search
You can save time and effort. Search bar instantly identifies the products you're looking for.
Trackable Delivery to the USA
Trackable delivery and express shipping are two ways to build brand trust.
Shipping costs
Shipping costs guaranteed competitive
Pricing Automation
Once you have established your pricing rules, they will automatically be applied when products are added to your import list. You can assign a fixed price, multiplier and compare price to imported products.
Editor
You can edit all product details, including photos, titles, descriptions, Shopify collections, product types, and tags, instantly.
1-Click Import to Shopify
Shopify stores can be synced and dropshipping products imported in one click. No code required. Shopify allows you to import products in bulk, and then go live in a matter of minutes.
Dropshipping Order Management
Shopify allows you to manage all your orders easily and notify suppliers that shipping is underway. Once your order has been shipped, you can make a payment directly to your dropshipping provider from the order management dashboard.
Order packages with your logo
Your brand identity should be reinforced. Place your logo stickers on all orders shipped from China. Branded packaging makes dropshipping easy to recognize and builds trust with customers. Talk to our support team for your logo to be printed on order boxes.
Shopify offers an auto-update tracking number
Shopify auto-updates with tracking number after shipment.
24/7 Support
We are here to assist you! Dropshippers can reach us 24/7 to get support. We are here to help them grow quickly.