Reading Time:
6
minutes
Need For CRM for eCommerce
Every business investment requires ample reasons. CRM software is comprehensive and offers a wide range of functions, but how can it aid B2C businesses? Take a look at the following:
Improved customer experience: eCommerce CRM technologies aid in improving customer experience in a variety of ways. It automates the collecting and disseminating of data such as order status, shipping tracking, and inventory status, keeping customers up to date. It also provides customer information to shops via omni-retail channels, allowing them to serve customers better.
Better marketing: Customer data is collected and kept in a shared database, making it available to the marketing department. This enables them to develop well-informed and tailored marketing campaigns.
Improved inventory management: Inventory management is generally automated with CRM, so situations like "out of stock" can be averted before they happen. CRM software for eCommerce also aids forecasting, allowing you to predict future demand and its impact on inventories.
After-sales service: Customer management after a sale is typically overlooked in most eCommerce firms, but CRM may help. The programme substantially automates customer administration and improves the efficiency of issues such as returns/refunds, product education, etc. It can also automate the long-term customer retention process.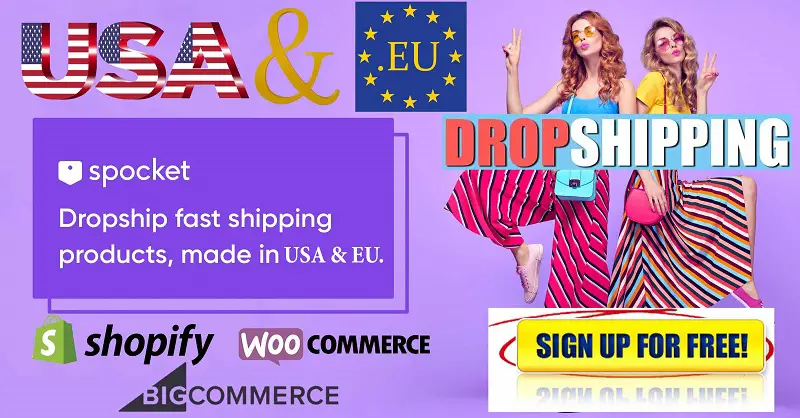 Improves sales performance: With CRM, the sales department gets access to customer information such as prior purchase history, site search history, product correlations, etc. This allows the sales team to upsell and cross-sell more effectively.
Eliminate human error: The element of human error continues to be a source of monetary losses for businesses. This issue is solved with CRM. Things like typos and incorrect data entry are becoming less of a problem as more tasks are automated.
The 5 Most Effective Tools
Let's look at five of the top CRM systems for eCommerce firms available right now.
HubSpot
When it comes to digital marketing, HubSpot is one of the most well-known brands. Its CRM tool has a similar level of dependability and a wide range of capabilities. HubSpot stands out because of its App ecosystem, which includes complimentary plugins that extend its functionality. Email marketing, event planning, social media management, and lead generating are just a few examples.
HubSpot stores all data in a single database, allowing for an easy connection between sales and marketing. Sales management can also keep track of their staff's performance, including closed and open cases. Pipeline management, contact management, converting visitors to leads, and sending tailored emails are other sales and marketing tools available.
Individual sales agents are not required for HubSpot CRM, making it a terrific tool for staff looking to boost their sales. To use the tool, teams or small businesses must purchase the HubSpot Sales Pro plan, including additional features such as phoning and recording potential customers.
Pros:
One of the few entirely free eCommerce CRM applications available. A free trial is also available for the pro plan.
Allows for complete control of many sales and marketing components.
Cons:
For teams and small organizations, the Pro package can be prohibitively pricey.
The free version's functionality is limited, making it unsuitable for medium and big businesses.
amoCRM
Instant messaging services have surpassed email as the most popular mode of communication among users. amoCRM assists firms in maximizing their lead generation and sales potential. The CRM tool is highly versatile, allowing you to communicate with consumers via many channels, including text, video, and SMS, regardless of the underlying platform.
amoCRM has a built-in chatbot that assists with customer communication automation. Businesses can also use the technology to create and customize chatbots using an easy-to-use interface. Facebook, Gmail, WhatsApp, Telegram, WeChat, Viber, Dropbox, MailChimp, and WordPress are just a few of the third-party connections available in amoCRM. It also includes other critical CRM features such as customer analytics and lead generation.
Pros:
For generating leads and sales, excellent use of instant messaging platforms.
A large variety of third-party integrations are available.
A chatbot that is both intuitive and customizable.
Cons:
A complicated UI that may not be user-friendly for beginners.
Importing/exporting client data is difficult.
Salesforce
Salesforce is a behemoth when it comes to eCommerce CRM tools. In 2019, the company owned about 20% of the CRM market share, so it's no surprise it made our list. Salesforce is a market leader in developing customer-centric business solutions. The cloud-based application is simple because it does not require any on-site resources and provides the user with complete capability.
Salesforce's central selling point is how simple it is to use, and it is both intuitive and user-friendly. Despite this, it has a wide range of capabilities, including sales forecasting, document management, contract administration, email marketing, and quote management. Slack, Quickbooks, DocuSign, and MailChimp are just a few of the third-party connectors supported by the platform. Salesforce offers Pardot, a native connector for marketing automation solutions for B2B companies.
Pros:
It is simple to install and access from any location because it is cloud-based.
It has a lot of scalabilities and is appropriate for all types of businesses.
Allows for extensive customization with no limitations on adding or removing features.
In-depth tracking and easy communication among team members.
Cons:
Due to its extensive functionality, the tool has a steep learning curve and is not suitable for beginners.
One of the most expensive CRM programmes, with a lot of in-app purchases.
Downtimes and system updates are out of the user's control.
SendinBlue
SendinBlue is a small-business CRM toolbox aimed at small and medium-sized organizations. The software allows you to automate whole marketing campaigns and track conversions in real-time. Email marketing, SMS marketing, segmentation, and live chat are among the other functions. It also keeps track of customers' and leads' contact information and basic information.
Slack, Google Sheets, MS Excel, Magento, WordPress, MailChimp, and Typeform are just a few of the integrations supported by SendinBlue. The tool's pricing is one of its most appealing features. There is a free version that allows users to send 300 emails every day. For larger enterprises, the premium plans gradually add more capabilities. It is an excellent solution for startups and small enterprises due to its low cost.
Pros:
It's an excellent tool for email marketing because it has a mass email option.
Provides comprehensive customer data tracking and analytics.
The tool's configuration is simple, and it can be installed quickly.
The price is pretty reasonable, and the free version is ideal for new businesses.
Cons:
Important interface features, such as reports and dashboards, are disorganized and difficult to use.
There is a lack of intuitive explanation of the tool's functions.
The free version of the device has a lot of lags and issues.
Pipedrive has become a popular option for eCommerce organizations looking to cover all bases without spending a lot of money. Pipedrive's most enticing feature is its simplicity. The user interface is straightforward and intuitive, making it a good choice for people new to CRM. The tool is equally effective for both novice and experienced users. Although there is a free trial, the utility has a premium subscription per user.
Pipedrive comes with a host of valuable functions. Email marketing, task management, client contact management, quotation and order management, and product and price management are among them. It also includes features such as lead scoring and a calendar system. The leadership can readily track the development of the team via deal management. Slack, Zapier, JustCall, CloudTalk, Zoom, Outfunnel, and Socket are just a few third-party connectors supported by Pipedrive.
Pros:
Anyone can utilize this interface because it is user-friendly and straightforward.
View pipelines and analytics with visualizations.
Customer service that is responsive and helpful.
Cons: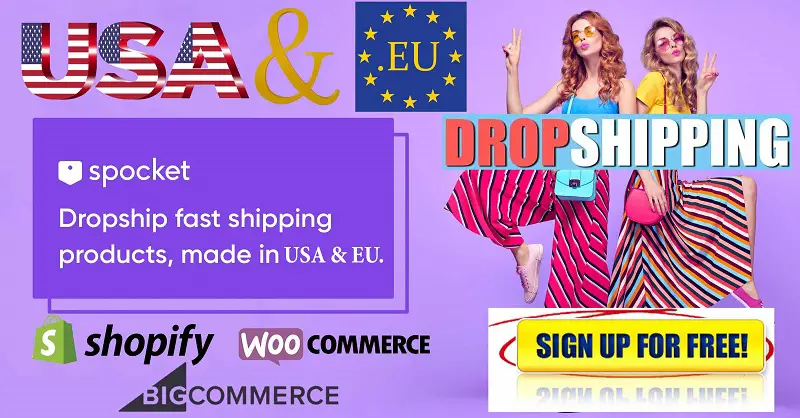 The depth of data analytics is insufficient.
Users can only send one email at a time due to the lack of bulk mailing tools.
Large enterprises will not be able to use it because it is not scalable.
Dropshipping Cons
It's important to understand the potential drawbacks of dropshipping. What are the drawbacks to dropshipping for your eCommerce store?
Lower profit per sale:
A lower barrier to entry means a new set of financial restrictions. Dropshipping is a service that manufacturers, wholesalers, suppliers, and wholesalers offer. This means that you will have to pay a slightly higher price than bulk wholesale prices for shipping and storage. Higher product prices mean less flexibility for your consumer price point.
This means that your business will have to sell more products in order to generate the same revenue as if it bought all of its inventory. Your online shop must be running smoothly.
You have less control
There are no perfect businesses. You must give up some control if you allow a third party to manage a key part of your business. This means that you must accept and fix mistakes that are not your fault. Your dropshipper is invisible so it's your responsibility for any customer issues.
It is more difficult to distinguish:
Suppliers often partner with multiple online retailers, so you're not the only one selling their products. The competition is more fierce the more well-known the brand. Differentiation is easier when you sell handmade goods. Dropshipping is a great business model, but it can be difficult to reach customers quickly.
Conclusion
eCommerce CRM tools could be the most valuable asset for any company. A good tool accomplishes its job well, and a special tool does even better. Hopefully, the preceding study of the best CRM products can assist organizations in selecting the finest CRM tools for them.