Reading Time:
5
minutes
Dropshipping business can be extremely profitable, but only if it's popular and well-known. And correct SEO optimization can bring you new clients and out your store higher in the search results. It means that you get free traffic without additional spending.
Don't waste this mind-blowing opportunity and make necessary adjustments. Obviously, you know the basics of optimization. But dropshipping has its specifics. You need to consider them in your overall strategy. So, without further ado, let's dive into this topic.
Link Building
Links signify that your resource is popular among visitors and worth showing to the people in the results. For the search engine, they mean that your store has valuable content and interesting offers.
The first thing you have to optimize is your internal links. They should create a logical structure and interconnect different parts of the site. Define the site's core and make it the center of the structure. Connect this core with other parts and highlight the most popular sections. Of course, make sure that all the links work properly.
Another aspect of the link-related strategy is the creation of links to your resource on other sites. Don't use shady methods; they can lead to a ban. You have decent white hat options, for example, guest posting. The key is to place the links only on trustworthy sites with a good reputation. If you don't want to do it yourself, check the offer of Linksmanagement.
As you can see, working with links is a major topic, and it can't be covered in one section of an article. And it's usually a good idea to outsource this job to specialists with wide experience.
Keywords
Special word combinations used by people to search for certain goods can be the most effective and completely free way to attract new customers. And the first thing you should do is analyze the information from Google. You can use extensions for your browser or one of the special programs for key searching.
When you find the most popular search request and put it into the order according to the frequency of use, it's time to research your competitors. The goal is the same: to find the most successful combinations. Don't forget to do it regularly to find out what works and what doesn't.
User Experience
All modern shops try to be user-oriented. In general, it means that your site should be as convenient as possible. The first important factor is speed. If your pages load more than 4 seconds, you lose almost 90% of the customers. No one wants to wait.
Check the speed of loading on your site and find out the reasons for the problems. In order to make the pages work faster, compress the images or optimize the theme. High-quality templates usually don't cause any trouble with loading. You may also consider using accelerated mobile pages. They show incredible results in terms of loading but have their own downsides. Make sure you study this topic before making a decision.
The second significant aspect is navigation. The structure of your site should be logical and easy to understand. If you use a multilevel menu, ensure that the sub-categories are placed according to the categories. The rule of thumb: the more clicks the user should make to find something, the less the possibility of purchase.
On-Page Optimization
Basically, you have to optimize each page for the search algorithms. Remember the keyword research? Now it's time to use your findings. Here are some recommendations:
include the keys into the title, headings, tags, and the URL;
make detailed descriptions of your goods and add some keys (don't overdo it, the search mechanisms can find your resource suspicious);
include all the information about payment, shipping, and other details on each item's page;
write the descriptions yourself, don't copy the competitors.
Working with each page takes time and effort, but the results are amazing. You know your buyers and your products, so you are able to create unique and attractive descriptions. And if you are not sure that this is a required condition, remember that buyers usually search for certain items, not for shops.
Creation of the Content Around Your Products
You are probably an expert in your field and can convert this knowledge into traffic. How? The answer is simple. The more information related to your goods on your site, the more the probability that Google will show them on the first pages.
Since you know a lot of useful information in your field, it's easy to make a fascinating blog. People usually google the item they want to buy. If they like your articles, the chances that they will go to your store are much higher.
Moreover, a blog is a good way to raise brand awareness. You don't have to spend all your time on posts. Start with one high-quality publication a week. Of course, you can outsource the writing to other specialists or special services.
Photography is the main anchor of attention in the article. For high-quality retouching, you need to have skills in working with professional software, as applications such as Face tune can not help here. Getting help cleaning up photos is offered by photo editing studios and photographers. With a photo that attracts the attention of the users, your CTR grows, which directly affects the ROI of your advertising company. Keep this in mind and spend as much time on the photos as you do on the headline and the body of your ad.
Use Social Media Wisely
We all know the examples of posting about the store on social media. It can create additional content and some backlinks, but it's not the full potential of this tool. People like to follow the recommendations of their friends and relatives. That's why you should cooperate with the influencers of your field.
Their word can do magic. Users trust their opinion and eagerly buy products they recommend. And when the buyers experience a perfect service and receive quality products (we are sure that you try to meet the highest standards), they will return in the future.
Conclusion
The promotion of a dropshipping store depends on your product's specifications. But we motioned the general rules suitable for increasing your sales. Of course, you should consider the nature of your business, the volume of sales you can achieve, and many other factors. And you have to learn all about your target audience.
The SEO tricks described in this article will bring you, new visitors. Work for people, make purchasing easy and pleasant for them, and provide only exceptional quality in terms of products and services, and your customers will thank you with continuous purchases.
About Author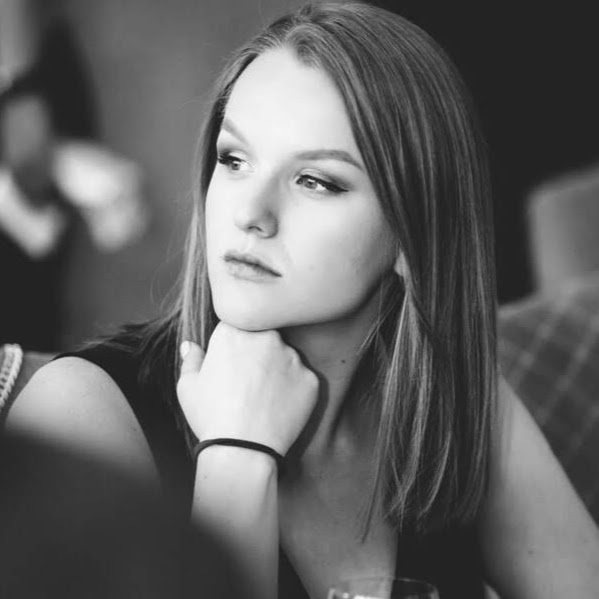 Mary Hunter is a successful American freelance lifestyle blogger with advanced writing skills. She
had experience in editing, marketing, and her works appeared in different publications and website
articles. Her main goal in life is not to set up any goals and keep working every day.