Reading Time:
7
minutes
Shopify Fraud Protection
Shopify's fraud analysis tool can help you identify high-risk orders. This tool can help you avoid possible chargebacks.
An order that looks suspicious is subject to fraud analysis. This protects both you and your customers against potential fraud and chargebacks.
High-risk Shopify orders may result in higher chargebacks. This can cause Shopify Payments to be disabled and/or removed from the system.
What is considered a high-risk order?
If an order meets one of these criteria, it is considered high-risk.
Different shipping and billing addresses
This order is for a highly-valued item
The customer has a history of placing fraudulent orders or their IP address.
The credit card of the customer has been reported as stolen.
We recommend that you examine any order that meets the above criteria before you fulfill it. You could, for example, contact the customer to verify their shipping address and ask them about the order.
How do you identify high-risk orders?
Shopify has many features that will help you spot high-risk orders. Review your store orders first. You'll find Shopify Fraud analysis on the order detail page. This section contains a list with indicators. These indicators highlight different behaviors based on different colored icons, such as green, red or grey icons.
Green – means that the order information is correct.
Red – means that order information is often noticed on fraudulent orders.
Grey – This provides more information about the order that might prove useful.
What happens if I accept a high-risk order?
The credit card company can reverse charges if you place an order that is fraudulent. This is known as a chargeback. Shopify will gather evidence for you and send it to your credit card company if Shopify receives a chargeback. The credit card company will ultimately decide whether to reverse charges. Shopify doesn't cover bank chargebacks.
You can cancel an order if you suspect it to be fraudulent in your Shopify admin. You can contact the customer to cancel an order that you have already fulfilled.
Why is some order considered high-risk?
An order may be deemed high-risk for a variety of reasons. If the shipping and billing addresses are not identical, this could be a reason. This could indicate that the cardholder wasn't the one who placed the order.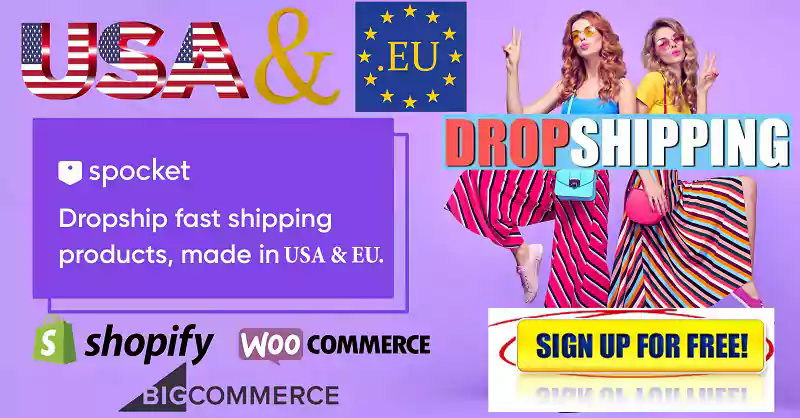 If the order is being sent to a country with high-risk potential, it could be deemed high-risk. Certain credit card companies may be more inclined to reverse funds for orders that are placed in certain countries.
Shopify also checks the order history and overall order value. Shopify will flag suspicious orders as high-risk.
What should you do when you are given a high-risk order?
If you suspect that an order is fraudulent, follow these steps:
Read the order details. Before you decide whether or not to accept the order, make sure you have reviewed all details. You will find information about the customer as well as the items that they have ordered in the order details.
Contact the customer For any questions regarding the order, please contact the customer.
Additional information requested: You can still ask questions about your order by contacting the customer.
Cancel the order: You can cancel an order if you believe that the order was fraudulent.
Place an order on hold if you are unsure if it is fraudulent. You can place an order on hold by following these steps:
Notify customer: Customers should be informed that their order is on hold.
Check the order frequently: Orders that are currently on hold should be reviewed regularly. This will ensure that you never miss an order.
You can fulfill the order if you are sure that it isn't fraudulent.
Cancel your order: You can immediately cancel the order and give credit to the customer if you believe the order was fraudulent.
These steps will ensure that you avoid chargebacks and your shop runs smoothly. Learn more about chargebacks.
Shopify Chargeback Protection
What is a chargeback?
A chargeback refers to a reverse charge of funds that were charged to your customer's credit card. This could happen if your customer disputes a charge or if you place an order that is fraudulent.
Shopify makes it easy to collect evidence for any disputes. Shopify cannot reverse funds because the bank is responsible for the decision.
What is the reason for chargebacks?
When a credit card company charges back funds for a purchase that was already completed, it is called a chargeback. If the bank is suspicious, this can occur.
Fraudulent orders are one of the leading causes for chargebacks. Fraudulent orders may be caused by stolen credit card numbers, fake identities or other scams. If an order is marked as high-risk, it means that there is a greater chance it could be fraudulent.
How can you avoid chargebacks?
You should carefully review any order you have received that has been flagged high-risk by Shopify's fraud analysis. You can request additional information from the customer such as their billing address and a telephone number. You can cancel an order or refund the customer if you are still unsure.
Shopify also offers merchants chargeback prevention. Shopify offers many of the most trusted apps that will help protect your business from fraudulent orders. This allows you to focus on what is really important – running your shop and making sales.
Best Shopify Fraud Protection Apps
Shopify has more than 1.75 million merchants from 175 countries. The ecommerce platform has seen an exponential growth since its IPO in 2015. It raised $1.27 billion.
However, cybercriminals are increasing their reach on the platform, posing a risk to merchants by attempting to make unauthorized transactions. This can often lead to a chargeback request. Shopify fraud is rampant.
Today we will be discussing Shopify fraud and the various tools that can help you grow your business.
NoFraud Fraud Protection is an app that supports you in preventing fraud chargesbacks and accepting more orders.
First, this app is rated highly in the Shopify App Store for fraud prevention. The best part about NoFraud is that it will reimburse you for any chargebacks up to the maximum volume. Your store can choose to allow or deny non-credit card transactions (Paypal and Amazon Pay) which gives you flexibility when customers place orders on the screen. Your company can also manage your customers' blacklist and whitelist to ensure that your customers buy and return your products. Optimizing the review settings of your customers can help your company bring about an effective strategy. The app provides in-house experts and makes different real-time decisions to prevent fraud with each transaction. Before any third-party order fulfillment company processes orders, you can call to report fraud orders.
You can also purchase the trial version within 14 days to get a taste of this tool. This will help you to change your website.
Highlights of Features
Reduce overhead costs for an in-house solution to fraud prevention
Cardholder Verification can help you increase your revenue
Different real-time decision types can be used for every transaction
Employ in-house experts
Orders can be called in fraud before they are processed
FraudLabs Pro is a Shopify app that specializes in fraud prevention. This app detects frauds immediately before an order is placed and protects your business against all types of fraudsters. The app monitors every order, including proxy, geolocation, credit card, email, credit cards, blacklist, and so forth. This ensures that no fraudulent patterns are missed. The app works completely behind-the scenes to ensure that your business is free from fraud and does not interrupt customers' payments.
Highlights of Features
Before you place an order, detect fraud immediately
Every order transaction should be screened for possible fraud patterns
You can customize fraud validation rules to fit your business needs
You can operate completely behind the scenes, without interfering with customers' payments
For your future reference, provide detailed reports on all orders
FraudLabs Pro SMS verification was created by Hexasoft Development. This app authenticates your customers to avoid fraud and helps you avoid paying for it. This app will check if your client is a fraudster in a logical manner. This app will ask your customers to enter their phone numbers to send them SMS notifications. Customers must verify their identities by sending different SMS messages. They won't be allowed to proceed to the checkout page if they don't know the codes. This allows you to reduce fraud and protect your customers. The app offers customers verification before they checkout, which can help reduce order refunds. After they verify themselves, they can make the purchase. FraudLabs Pro SMS verification is completely free to download. Don't delay and get it today.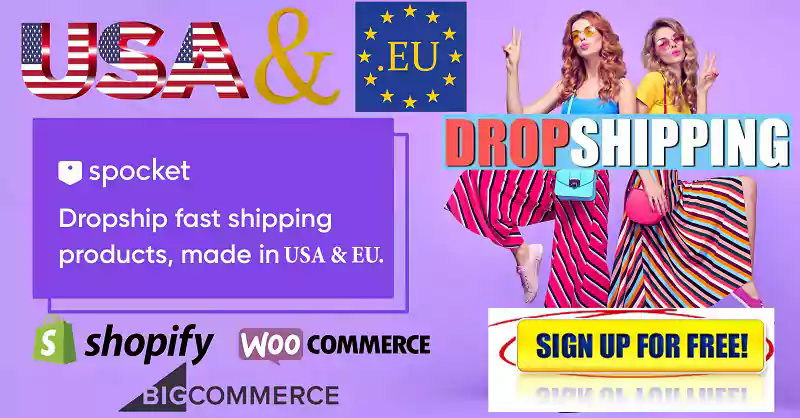 Highlights of Features
Make sure your clients use the correct number of their phone.
Recognize spoofed numbers to reduce fraud and payment fraud
To reduce your order refund, offer verification prior to checkout
To verify their uniqueness, send sms notifications to clients
Help you authenticate your customers' identities
Fera.ai offers extra verification, an app that specializes on fraud detection. The app will validate orders if they have suspicious characteristics, such as shipping irregularities or value exceeding a predetermined amount. By requiring customers with ID verification photos to verify their identity, the app verifies fraudulent orders and analyzes them. The app also recognizes customers who have been verified previously to avoid annoying repeat customers. No matter the order value, all future orders from a flagged customer will be noted. The app lets you customize your emails to fit your brand's style and theme.
Highlights of Features
All fraudulent orders must be verified and analyzed
Customers must show proof of ID to prove they are who they say they are.
Email templates and text can be customized to match your theme.
Recognize customers who have been previously verified using advanced verification technology
Flag any future orders from a flagged customer
Fraud Filter is an app that Shopify offers for free. It helps you protect your store against fraud and avoid chargebacks. Fraud Filter's rule-based functionality lets you block certain orders completely or issue warning messages about suspicious orders. Fraud Filter works by alerting you when your store receives orders that match a filter you have previously set. It takes very little time to install Fraud filter as it is directly integrated to your store.
Highlights of Features
Add security to your store
You can create a filter that is highly personalized to meet your security needs
Avoid fraud and chargebacks
Certain customers or orders that appear suspicious should be blocked
You can review flagged orders before you fulfill them
Online trading is not without risks. Shopify store owners can't guarantee that all transactions will go smoothly. Online sellers need a powerful app to help them minimize the High Risk of Fraud of Order. Shop owners need a powerful tool called the Fraud Scanner app. This app saves admins a lot of time by allowing them to quickly review fraudulent orders and cancel them. The Fraud Scanner app lets users analyze high-risk customers and help them retarget marketing strategies to maximize profit. It is easy for store owners to activate the app and have it automatically installed with just one click.
Highlights of Features
Avoid scammers to reduce the chance of fraud
Stop chargebacks
Activate the dashboard orders
Orders marked as High Risk of Fraud can be cancelled automatically
Conekta Antifraud is an app that specializes in fraud protection. It is especially useful when dealing with cardholders who misuse the chargeback system or when a stolen credit card is used for fraud purposes. The app will automatically search for fraudulent customers, and notify them that their transaction won't go through. These actions happen behind-the-scenes without customers being aware.
Highlights of Features
Protect your store from fraud
Chargebacks significantly reduced
Search dynamically for fraud customers
Inform fraudsters that the transaction will not be processed
All actions take place behind closed doors without the customers' knowledge.