Reading Time:
4
minutes
Are you a Shopify store owner who wants to expand their product offerings? Look no further than Zazzle, the online marketplace that allows users to design and sell their own custom products.
By integrating Zazzle with your Shopify store, you can access millions of unique and customizable products to offer your customers. But how do you go about integrating these two platforms? In this article, we'll walk you through the steps of connecting Zazzle with Shopify so that you can start selling even more amazing products on your online storefront.
What is Zazzle?
Zazzle is an online marketplace that allows users to design and sell their own custom products. From t-shirts and mugs to phone cases and home decor, Zazzle offers millions of unique items that can be personalized with text, images or even your own artwork.

One of the things that sets Zazzle apart from other e-commerce platforms is its focus on customization. Whether you're looking for a one-of-a-kind gift or simply want to express your personal style, Zazzle's range of customizable products makes it easy to create something truly unique.

Another key feature of Zazzle is its community-driven approach. In addition to selling their own designs, users can also shop from a vast selection of user-generated content created by independent artists and designers.

Zazzle provides a platform for creators and consumers alike to come together in an online marketplace that celebrates creativity and individuality.
Why Integrate Zazzle with Shopify?
Integrating Zazzle with Shopify can bring a lot of benefits to your online business. One of the main reasons why you should integrate these two platforms is that it allows you to expand your product offerings without having to invest in additional inventory.

Zazzle offers an extensive range of customizable products, from t-shirts and mugs to phone cases and home decor items. By integrating Zazzle with Shopify, you can easily add these products to your store and offer them as part of your existing product lines.

Another reason why you should consider integrating Zazzle with Shopify is that it enables you to tap into a new audience base. Zazzle has its own loyal customer base who are always on the lookout for unique and personalized products. By offering Zazzle's products on your store, you can attract this audience and potentially convert them into loyal customers.

By integrating Zazzle with Shopify, you also benefit from their printing fulfillment services. This means that when someone orders a customized product from your store, the order will be automatically sent to Zazzle for printing and shipping directly to the customer – saving time and effort on your part while ensuring high-quality production values for each item sold through this partnership.
How to Integrate Zazzle with Shopify
Integrating Zazzle with Shopify is a simple process that can benefit your online store. Here are the steps to follow:

1. Create a Zazzle account: The first step is to create an account on Zazzle.com if you don't already have one.

2. Connect Zazzle with Shopify: In your Shopify admin panel, click on "Apps" and search for "Zazzle". Click "Add app" and follow the prompts to connect your two accounts.

3. Choose products: Once connected, choose which products from your Zazzle store you want to sell on Shopify.

4. Customize settings: You can customize the product display options, pricing, currency conversion rates, and more in the app settings within your Shopify admin panel.

5. Publish and promote: After customizing everything according to your preferences and requirements, publish them on both platforms simultaneously so viewers will know what they should expect!

Integrating these two platforms would definitely increase sales opportunities by exposing customers of one platform to another's offerings!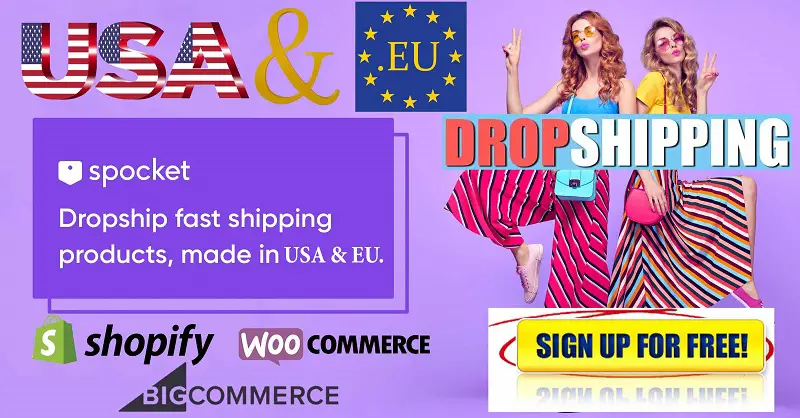 Can I Sell Zazzle Products on Shopify?
One of the most common questions when it comes to integrating Zazzle with Shopify is whether or not you can sell Zazzle products in your Shopify store. The short answer is yes, you can!

Zazzle has a feature called "Instant Product" that allows you to quickly and easily add their products to your own store. This means that if you find a product on Zazzle that fits well with your brand and target audience, you can simply import it into your Shopify store without having to worry about manufacturing or shipping.

However, it's important to note that when using Instant Product, the product will still be fulfilled by Zazzle. This means that while you'll receive a commission for any sales made through your store, Zazzle will handle all aspects of production and fulfillment.

Additionally, it's worth keeping in mind that since these are third-party products, they may have different return policies or shipping times than other products in your Shopify store.

Selling Zazzle products in your Shopify store can be a great way to diversify your offerings and provide unique options for customers. Just be sure to carefully review each product before adding them to ensure they align with both your brand identity and customer needs.
Conclusion
Integrating Zazzle with Shopify can provide a great opportunity for online businesses to expand their product offerings and increase sales. With the simple steps outlined above, you can easily integrate your Zazzle store with your Shopify website and start selling unique products in no time.

By using this integration, you can take advantage of the extensive customization options available on Zazzle while still maintaining the convenience and user-friendly interface of Shopify. With increased flexibility and improved functionality comes an expanded customer base that will appreciate even more options when shopping on your site.

So why not give it a try? Follow these simple instructions today and open up new possibilities for your business!