Reading Time:
4
minutes
Are you a developer looking for new opportunities to showcase your skills? Have you considered becoming a Shopify Partner and working as a freelance developer? With the growing demand for e-commerce, there has never been a better time to join the ranks of Shopify Partners.
In this article, we'll explore what it means to be a Shopify Partner and whether or not freelancing is an option. We'll also discuss how to become one and the benefits of pursuing this career path. So let's dive in!
What is a Shopify Partner?
A Shopify Partner is someone who has partnered with the e-commerce platform, Shopify, to provide services such as web development, design, and marketing. As a partner, you have access to resources that allow you to enhance your skills and grow your business.

One of the main benefits of becoming a Shopify Partner is having access to exclusive training materials and documentation. This includes courses on how to use the platform effectively and efficiently so that you can create high-quality online stores for clients.

Another advantage of being a partner is having access to an extensive network of other developers and designers within the community. You can collaborate with others on projects or seek advice when faced with challenges.

As a Shopify Partner, you also gain exposure through listings in their directory which helps potential clients find your services. Additionally, partners receive discounts on various tools they may need for their work including hosting platforms.

Partnering with Shopify allows developers to offer more comprehensive services while expanding their skillset in building successful online stores for businesses looking to succeed in today's digital landscape.
Can Shopify Partners Work as Freelance Developers?
Shopify Partners can absolutely work as freelance developers, and in fact, many do! As a Shopify Partner, you have access to a variety of resources that can help you succeed as a freelancer. For example, the Shopify Partner Program provides access to specialized training and support from Shopify experts.

As a freelance developer specializing in Shopify, you'll have the opportunity to work with clients who are looking for assistance with their online stores. This could include setting up new stores from scratch or optimizing existing ones for better performance and sales.

There's also plenty of flexibility when it comes to working as a freelance developer. You can set your own schedule and choose which projects you want to take on based on your availability and interests.

Of course, like any freelance career path, there are some challenges involved too. You'll need strong communication skills in order to effectively collaborate with clients remotely. And since each project will be unique, you'll need to stay up-to-date on the latest trends and best practices within the ecommerce industry.

If you're passionate about ecommerce development and enjoy working independently, becoming a freelance developer specializing in Shopify is definitely worth considering!
How to Become a Shopify Partner
Becoming a Shopify Partner is an excellent opportunity for anyone interested in building their career as an e-commerce developer. To become a partner, you first need to create an account on the Shopify Partners website. Once you have signed up, you can start exploring the various resources available to partners.

To get started with your certification program, go to "Learning & Development" and select "Shopify Academy." Here, you'll find several courses that cover everything from store setup to advanced development topics like theme customization and app development.

After completing all of the required courses (and passing any necessary exams), your profile will be listed on the Shopify Experts Marketplace. This platform is where merchants go when they need help building or improving their online stores.

As a certified partner, you'll have access to plenty of valuable resources and perks such as exclusive discounts on software and services that can help grow your business. In addition, joining this community allows one to network with other industry professionals who share similar interests.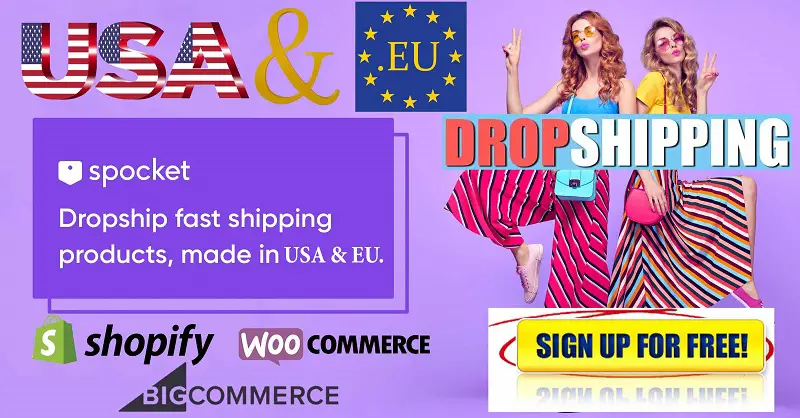 Benefits of Working as Freelance Developers
Working as a freelance developer has its perks. For starters, it provides you with the flexibility to choose your projects and clients. You can work on projects that interest you and align with your skills and expertise. You also get to set your own schedule, which means you can work whenever suits you best.

Another benefit of working as a freelance developer is the ability to earn more money than in traditional employment. As a freelancer, you have control over how much time and effort you put into each project, which directly impacts how much money you make.

In addition, freelancing allows for continuous learning opportunities since each project brings new challenges that require different skill sets. This helps keep developers up-to-date with the latest technologies and trends in their field.

Freelance developers also have the chance to build their personal brand by showcasing their portfolio online or through word-of-mouth recommendations from satisfied clients. The more successful projects completed by a freelancer often lead to better job offers in future.

Being a freelance developer enables one's creativity as they are not bound by company procedures nor management's approval when creating solutions or features for clients' requests.

These benefits show why freelancing appeals to many developers looking for greater independence and flexibility while still earning well within their chosen industry without any limitations from another party but themselves only!
Conclusion
To sum up, Shopify Partners can definitely work as freelance developers and offer their services to clients looking for customized e-commerce solutions. Becoming a Shopify Partner is easy and comes with many perks. As a freelance developer, you will have the freedom to choose your own projects and set your own rates.

Additionally, working on different projects will allow you to gain experience in various industries and develop new skills that can benefit your business in the long run. However, keep in mind that being a freelance developer means taking care of all aspects of running a business including marketing, billing, and customer service.

Being a Shopify Partner offers endless opportunities for growth both professionally and financially if you are willing to put in hard work and dedication. So if you're interested in becoming a freelancer or expanding your current development business through Shopify partnerships – go ahead! There's no better time than now to get started on this exciting journey towards success.