Reading Time:
4
minutes
Are you looking for a Shopify theme that perfectly combines sophistication and simplicity? Look no further than the Canopy theme. This versatile theme is perfect for any online store, whether you're selling handmade crafts or high-end electronics.
With its clean design and customizable options, the Canopy theme allows your products to take center stage while still providing an elegant backdrop. In this blog post, we'll delve into the features of the Canopy theme and explore its pros and cons to help you decide if it's the right fit for your business.
Features
The Canopy Shopify Theme is packed with a wide range of features that make it one of the most versatile themes available in the market. One of its key features is its customizable homepage, which allows you to add and rearrange different sections such as featured collections, product carousels, and promotional banners.

Another notable feature is its mobile responsiveness – meaning your website looks just as good on tablets and smartphones as it does on desktops. Additionally, the theme offers multiple navigation options that allow customers to easily find what they're looking for on your site.

The Canopy Theme also comes with various customization options such as font styles and colors that can be tweaked according to your branding preferences. You'll have access to pre-designed templates for pages like "About Us" or "Contact Us", allowing you to focus more on creating content rather than layout design.

The theme's integration with social media platforms makes sharing products across different networks seamless while being able to display customer testimonials helps build trust between potential buyers and your business. All these features make Canopy an excellent choice for any online store looking for a modern and fully-functional Shopify theme.
Pros and Cons
The Canopy Shopify theme offers several benefits that online store owners can enjoy. One of the most prominent advantages is its flexible homepage design, which allows users to customize their pages with various sections and blocks easily. This feature enables them to showcase products, collections, images, videos and more in an organized manner.

Another pro of the Canopy theme is its mobile responsiveness. With many people shopping on their smartphones or tablets, it's essential for websites to be optimized for smaller screens. The Canopy theme ensures that your site looks great and functions well on any device.

However, there are also a few cons associated with using the Canopy Shopify theme. One potential downside is that it may take some time to learn how to use all of its features fully. Although this isn't unique to the Canopy theme alone – it applies across all themes – new users might find themselves feeling overwhelmed at first.

Additionally, while the customization options are vast and varied within the Canopy Theme settings itself; however, certain customizations may require manual coding changes outside those settings panels- which might require additional technical expertise from developers who have experience working with liquid codes.


Overall though, the pros outweigh the cons when considering choosing this Shopify Theme as your storefront's template!
Pricing
The Canopy Shopify theme has a pricing structure that caters to different needs and budgets. The theme is available for purchase at $180, which includes all future updates and six months of support from the developer. After six months, users can renew their support for an additional fee.

For those who prefer a more comprehensive package, there's also the Canopy Pro bundle priced at $350. This bundle includes advanced features like product filtering and infinite scrolling. It also comes with priority customer support for one year.

It's important to note that while the price may seem steep, investing in a high-quality theme like Canopy can ultimately save you time and money in the long run by providing a professional-looking website with robust functionality.

Additionally, compared to other premium themes on Shopify's marketplace, Canopy offers great value for its price point. With its sleek design and user-friendly interface, it's no wonder why so many online stores are opting to use this popular e-commerce theme.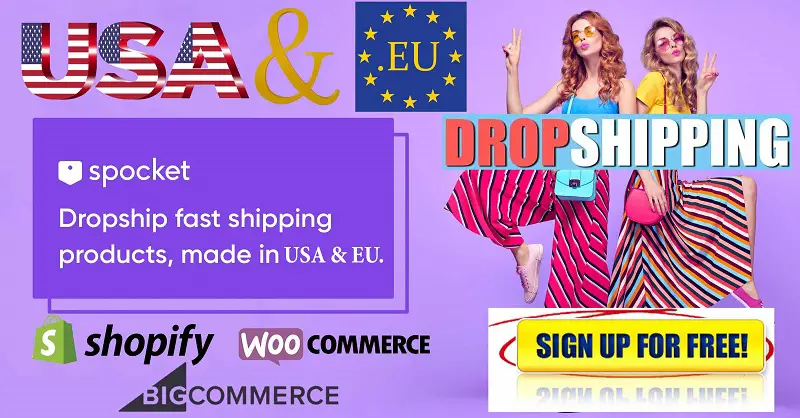 Where to Buy the Canopy Theme
If you're interested in purchasing the Canopy Shopify theme, there are a few different options available to you.

Firstly, you can head straight to the official Shopify Theme Store where the Canopy theme is listed as one of their premium themes. Here, you'll find all the information on pricing and features that will help you make an informed decision.

Another option is to purchase directly from the developer themselves. The Clean Themes website offers both individual theme purchases and a membership service which grants access to all of their premium themes including Canopy.

If neither of these options suits your needs, there are several third-party websites such as Envato Market or Template Monster where it's possible to buy Canopy or other Clean Themes products.

Regardless of where you choose to purchase from, be sure to do your research and read reviews before making any decisions. This ensures that you are getting a quality product that fits your unique needs!
How to Install the Canopy Theme
Installing the Canopy theme on your Shopify store is a breeze. After purchasing the theme, you will receive an email with a download link to the theme files. The first step towards installing the Canopy theme is accessing your Shopify admin panel and clicking on Online Store.

From there, click on Themes and then select Upload Theme. Next, upload the zip file containing all of Canopy's assets and wait for it to finish processing. Once done, hover over the newly uploaded Canopy theme and click Install.

Shopify may prompt you to publish or customize your new theme before making it live on your storefront; this is entirely up to you. If you decide not to publish immediately, make sure that you Save any changes made in customization mode before exiting.

Installing Canopy takes less than five minutes from start to finish – Providing users with ease-of-use when uploading their themes onto Shopify stores quickly!
Conclusion
After reviewing the Canopy Shopify Theme, it's clear that this theme offers a wide range of useful features for online retailers looking to elevate their store's design and functionality. The theme is easy to use and customize, making it an ideal choice for those who are new to using Shopify.

The Canopy Theme has several pros such as its mobile responsiveness, modern layout options, and customizable homepage sections. However, there are also some cons like limited font choices and lack of in-depth documentation.

If you're looking for a well-designed Shopify theme with plenty of customization options at an affordable price point – the Canopy Theme is definitely worth considering.

Keep in mind that choosing the right theme can make all the difference when it comes to creating a successful online store. So take your time evaluating various themes before making your final decision. With so many high-quality themes available on Shopify's marketplace – you're sure to find one that fits your unique needs and preferences!