Reading Time:
5
minutes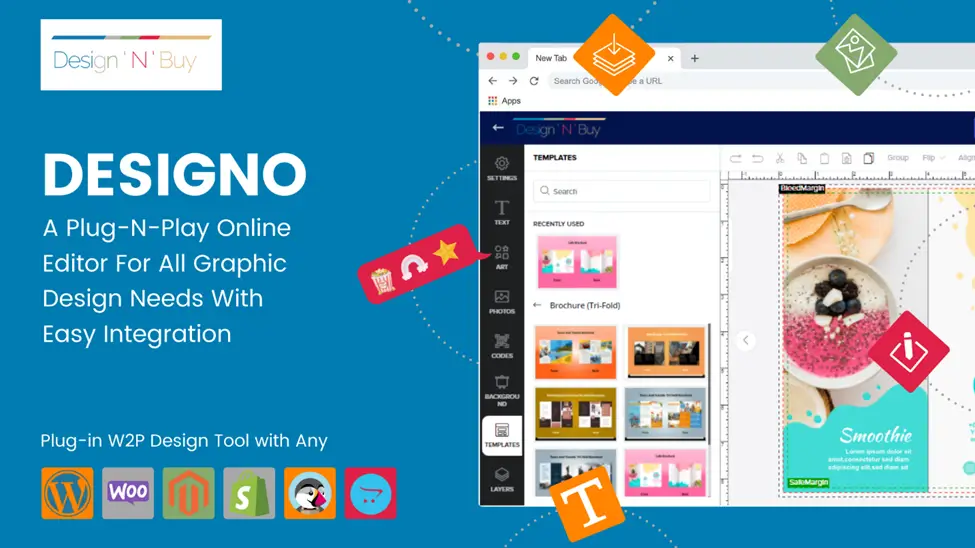 If you are not using an online design tool in your print store, now's the time to think about it. Customized prints are the new norm. They have completely changed how people purchase products. The printing industry has also realized the phenomenon of personalization.
ComCap says the print-on-demand business has grown at an annual rate of 12% between 2017-2020. Other statistics show that the top trending print-on-demand products are eco-friendly packaging, t-shirts, hats, stationary, wall art, and sportswear.
Be it any product; people love the freedom of customizing as per their wishes. That's where an online designer tool plays a vital role in customization.
What is DesignO?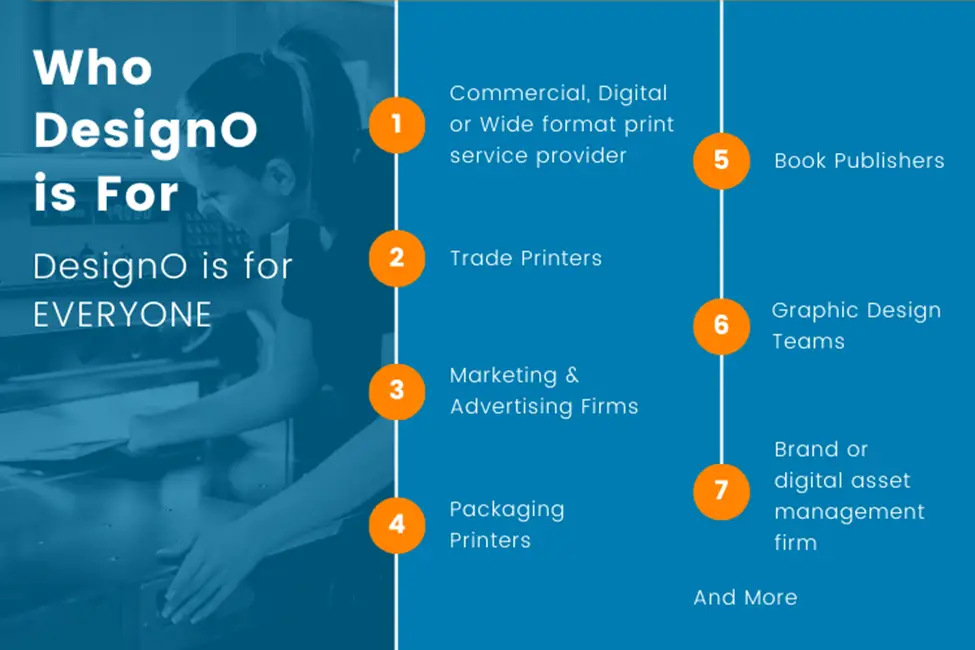 DesignO is an API-driven online graphic design tool for web-to-print stores. It is user-friendly and comes with built-in print order and workflow management. DesignO offers easy integration with all E-commerce stores and B2B and B2C businesses.
Who can use DesignO?
DesignO offers excellent potential to drive increased sales to different print stores. Here's a list of businesses it can help:
Apparel.
Print packaging manufacturers.
Accessory decorators.
Book publishers.
Promotional product suppliers.
Commercial printers.
Merchandise vendors and trade printers.
Marketing agencies and brand ambassadors.
Graphic designer.
Educational institutions.
Real estate.
Franchisors and franchisees.
Features of DesignO
Various design features DesignO offers:
●      CMYK and color support
Products need CMYK and spot coloring to create high-quality and vibrant prints. With many printing software, you'll often feel a difference between the preview and the actual printed product. But that is not the case with DesignO, which offers both CMYK and spot coloring features.
●      Multi-functionality Design Studio
DesignO's studio comes equipped with unlimited design features. It includes advanced image detection for picture quality and variable data printing support.
You can remove or change backgrounds, preview pics in 3D, and access an in-built library for photos and clipart. In addition, you can use preloaded fonts and change page layouts.
DesignO studio allows your customers to add QR codes, clipart, shapes, and background. They can also upload photos and edit text fields.
●      Editable templates & template builder
DesignO offers an extensive library of editable templates. You can use its personalization and production profiles to set templates and combine elements for later reuse and re-edit.
An in-built template builder allows you to import designs and create print-ready templates. Your customers can also use the same builder to upload images from social media channels and create templates.
Moreover, an automatic alert will notify you if the image quality goes down while you are editing.
●      Personalization options on the same page
You'll get access to add visual margins, change fonts, add coloring, overlays, redo, group, and ungroup on the same page. There won't be any need to open various tabs or use another editor. Your customers can create stunning personalized designs within minutes from the DesignO Studio.
●      Pricing display in real-time
Your customers won't have to worry about hidden charges with DesignO. Its real-time pricing display ensures that your clients will be getting what they require. They can quickly draw an estimate based on materials, print quantity, and design options pricing.
●      Download print-ready files in various formats
Placing orders and downloading print-ready digital files is very convenient with DesignO. There are no restrictions to file formats. You can download digital files for print orders in PNG, JPG/JPEG, SVG, and PDF.
●      Mobile-responsive
DesignO is mobile-friendly, so you can create custom designs and edit templates on the go. The tool is lightweight and won't be heavy to run on your mobile device. Your customers can also create custom designs from around the world using their smart devices.
How DesignO is the solution to all online printing challenges?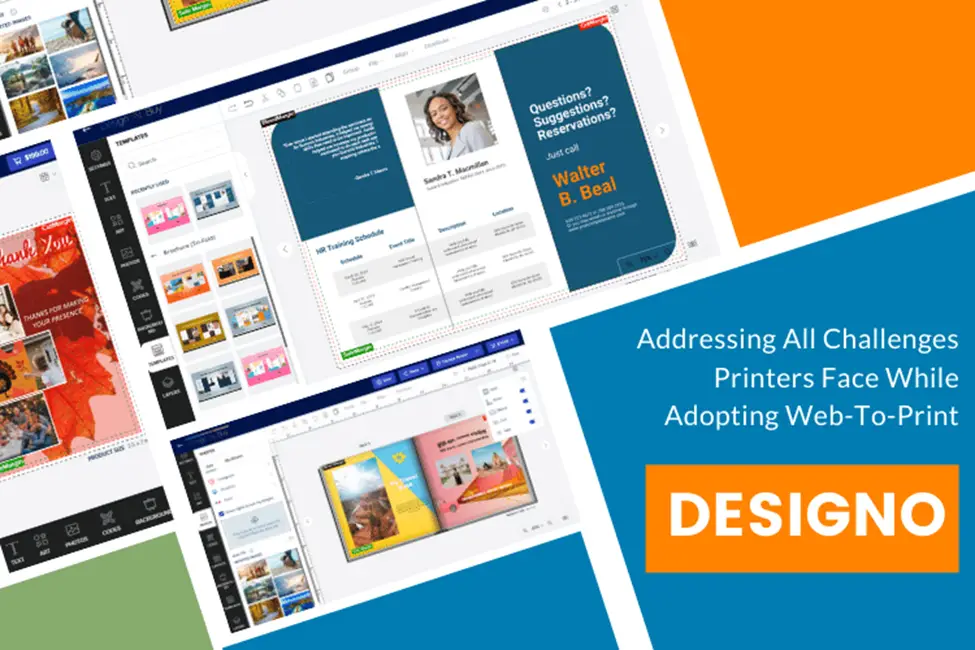 DesignO is a tool you and your customers can rely on upon without worry. Integrating it with your E-commerce store gives you endless benefits and infinite design opportunities. Here are the benefits you'll gain:
●      Automated workflow
DesignO offers a robust workflow and order management. You can track orders in real-time, choose print-ready files based on customers' requirements and check the print job schedule.
This tool will also provide automated status updates, emails, and customer interaction notifications to keep you in the loop.
●      Custom artwork and templates
No one has to be an expert designer to use DesignO as it provides a simple interface and easy-to-understand tools.
Moreover, an extensive library of editable templates, clip arts, fonts, and stock photos makes it possible to create custom designs within minutes.
An in-built template builder also helps in creating your own design templates. Your customers can also upload their designs.
●      Streamlined printing process
DesignO provides you with an entire inventory of order management tools. From pre-press to read-for-delivery features, this tool streamlines the whole production process.
With print-ready files, you won't have to start from scratch when the reprint orders come through. You can also deploy its ordering and re-ordering features to increase average order values (AOV).
●      Easy integration
DesignO's API-driven integration makes it the best tool for all kinds of E-commerce, MIS, ERP, and CRM systems.
Many renowned platforms such as Shopify, WooCommerce, Magento, PrestaShop, etc., are pre-integrated with DesignO.
●      Centralized management
A multi-store, multilingual and multi-currency support with a centralized management system means you won't lack in the sales department.
DesignO provides transparent pricing and uncomplicated payment options that will attract more customers. It also offers a private branded storefront for your B2B and B2C clients.
DesignO Review: Conclusion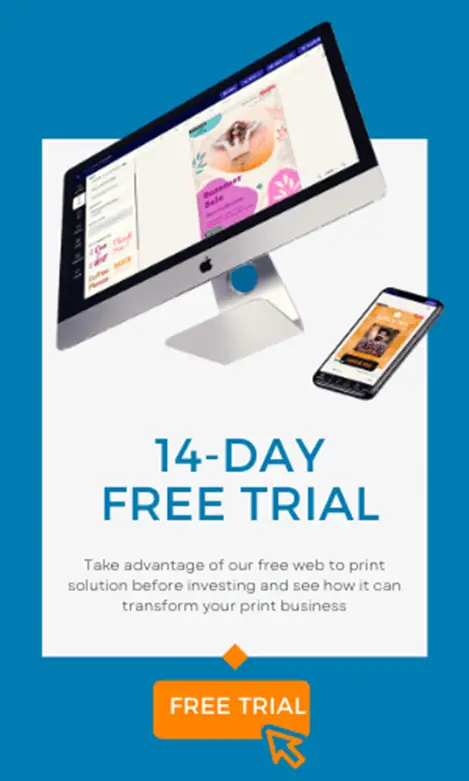 Finding the perfect online graphic design tool that boosts productivity and increases customer outreach for your online printing business is challenging.
But if you choose DesignO from Design'N'Buy, you'll get value for money with automated workflows and order management. This tool offers extensive templates, unlimited personalization features, mobile responsiveness, and transparent pricing options.
A 3D product preview, easy template builder, and creative design studio make it a powerful weapon in your printing arsenal. With easy integration, DesignO empowers your customers to create custom designs however and whenever they want. So, Install the DesignO plug-in on your website today and start reaping its benefits.