Reading Time:
13
minutes
DHgate is a great way to start a dropshipping business. Although it's not as well-known as AliExpress, this can help to mitigate the competition. It also offers great customer service and buyer protection.
This post will show you how to import winning products from DHgate to your store and make money. We will also share some tips on how to dropship more efficiently from this platform.
What is DHgate?
Founded in 1999 by Diane Wang, DHgate.com has grown to be one of the most popular online dropshipping and eCommerce platforms for Chinese goods. International customers can buy directly from Chinese wholesalers or suppliers. This reduces intermediary costs and allows them to offer high quality products at lower retail prices.
DHgate currently has more than 30M products from over 2.2M sellers worldwide. Cell Phones & Accessories, Electronics & Cameras, Health & Beauty, Shoes, & Accessories, Home & Garden, Toys & Gifts, Fashion Apparel, Jewelry & Watches, Wedding & Formal Events, Computers & Games, Office & School Supplies, among many others.
The platform supports both B2B as well as B2C and has been used by at least 26M buyers, including individual buyers, from 222 countries.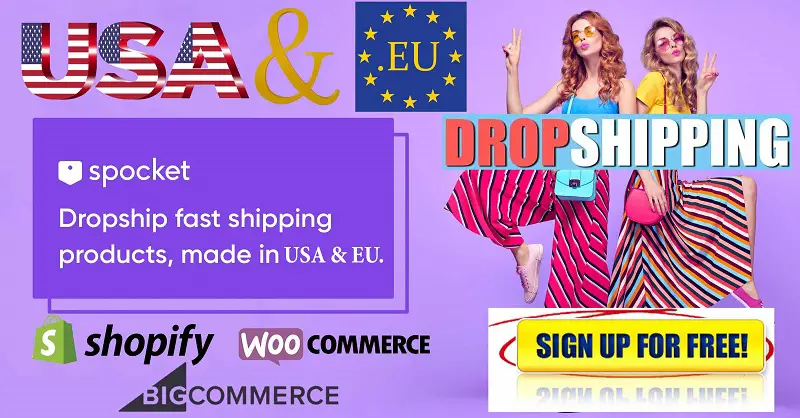 Another interesting statistic is that DHgate receives over 16M visitors per month, mostly from the United States, China and United Kingdom.
Is DHgate Legit?
DHgate is 100% legitimate. It monitors all sellers accounts 24 hours a day and will block any fraudulent ones. DHgate also has a quality control team that checks for counterfeit and illegal products. To prevent hackers from stealing money and sensitive information, DHgate also encrypts customer data.
There are 2 things that we need to be aware of.
First, because the platform is so large, it is impossible for some sellers to bypass the system and scam customers. This is just like AliExpress and Amazon. Before you buy or dropship anything, ensure that you double-check the ratings and reviews of sellers.
Second, DHgate does not sell premium branded products. You won't find replicas of shoes or bags by Louis Vuitton on DHgate. They are close copies of the original products, although they have good product quality.
Is DHgate good for dropshipping?
Dropshipping is possible with DHgate, which offers over 30M products for a fraction of the cost in almost any niche. It also offers a great buyer safety program where orders will be guaranteed to receive partial or full refunds if they are not as described.
Here are some other features that make DHgate a great dropshipping option:
Delivery within 3-15 days
Global delivery to more than 222 countries and territories
China Post, ePacket and EMS are all shipping carriers.
Order tracking via 17Track, ParcelApps, or Track24.
Multilingual sales: English, French and German.
Accept many payment options including Paypal, Mastercards, Discover, American Express and Visa. You can also send wire transfers from one bank to another and Western Union.
DHGate stores payments until the buyers receive their orders (Escrow payment model). It's simple for you and your customers both to get the money back.
DHGate Mediate assists you in settling disputes with DHGate sellers, if they are unable to reach an agreement within five days.
Shopify and DHgate: Does DHgate work together?
DHgate works 100% with Shopify. With the official partner app MyyShop, you can import products from the platform into Shopify and have them fulfilled within minutes.
In the next few sections, we'll show you how to do it.
You can also connect DHgate to eBay, Rakuten and Mercado Libre via MyyShop, Wix, WooCommerce and Jumpseller via Importify.
Pros and Cons of DHgate Dropshipping
Knowing the pros and cons of DHgate dropshipping can help you better prepare for and adapt to different circumstances throughout your business's life cycle.
Dropshipping with DHgate offers many benefits, including the following:
AliExpress ships faster than AliExpress.
A good buyer protection program.
AliExpress offers better customer service than AliExpress.
There is less saturation and more competition
DHgate dropshipping has its disadvantages.
Not as diverse as AliExpress.
AliExpress product prices are often higher than AliExpress.
For many products, a minimum order quantity of 1 is required.
Dropshipping with AliExpress is a more difficult way to find quality products.
It is difficult to source DHgate products, as there isn't currently a good service to assist you.
There are not many suppliers who can supply the same product. You might have inventory problems.
There are not many platforms or apps that allow dropshipping through DHgate.
DHgate Terminologies and Icons To Understand
You will be able to find better products and reliable suppliers if you are familiar with the basic terminologies and icons of DHgate.
DHrefer is a referral program that rewards buyers for sharing products that lead to sales. Dropshippers don't have to worry about this concept.
Return Policy: This promise promises that you will be assisted by sellers and DHgate in solving any problem, such as defective or incorrect products.
Local Warehouse: Products can be found in DHgate warehouses. This allows for faster delivery and lower prices.
Notification of Logistics Delay: This message informs you that there may be delays in shipping because of Covid 19.
On-Time Delivery: This badge will indicate how long it takes for a product to be delivered. You can request a refund if the customer has not received the item within the time limit.
DH Storage: All products are stored in US warehouses. Customers are also eligible for a perfect return or refund policy.
Chinese Brands: A seller who has this badge in his profile or beside his name means that it sells genuine, high-quality products made-in China.
Quality of Merchandise: A product with this badge indicates that it has passed stringent quality checks by an authorized third party company.
Field Certification: This badge is an indication that a seller has passed authenticity and service checks.
Square Trade: US customers get an extended warranty on electronic products with this badge.
Premium Merchant: Sellers who provide excellent customer service and sell high-quality products.
Top Merchant: A premium merchant with high annual sales and mostly positive customer reviews.
You might notice that some icons on DHgate may have been altered and do not exactly match the image.
How to Start Dropshipping from DHgate
These are the 12 steps to get dropshipping started from DHgate.
Register for a DHgate account
First, create a DHgate Account. This will allow you to fulfil your dropshipping orders later. Access to your purchase history and other benefits are also available.
Click Join Free on the DHgate homepage by hovering your mouse over the account icon. You can register using your email address, Google Account, or Facebook Account.
DHgate will send you a confirmation email after you have registered. To verify your account, you will need to check your email and click the link. That's it!
Register with MyyShop Dropshipping
MyyShop is the official DHgate partner SaaS (Software-as-a-Service) application. It allows you to import and fulfil DHgate products. You can also access a list of verified manufacturers that offer high-quality DHgate items with quick shipping times. MyyShop claims that it has more than 60% of products available for shipment from European and US warehouses.
The MyyShop's buyer safety program guarantees a 100% refund or replacement of your order without the need to return it if you meet the following conditions:
Maximum order value $15 (shipping included).
Within 14 days after package delivery
After receiving the products, customers aren't satisfied.
Each account may only request the service for 5% off the total order amount.
Sign up for MyyShop by going to the MyyShop dropshipping website and clicking on Sign Up in the top-right corner.
Complete all information including your phone number, email address, and password. Then, click Get Started.
MyyShop will then ask you questions about your favourite categories and eCommerce platforms. This is to allow the app to personalize and recommend your dashboard. All features of MyyShop will still be available to you.
Install MyyShop Dropshipping Chrome Extension
MyyShop dropshipping Chrome Extension lets you import any DHGate product to your store if you can't find the desired products in MyyShops curated directory.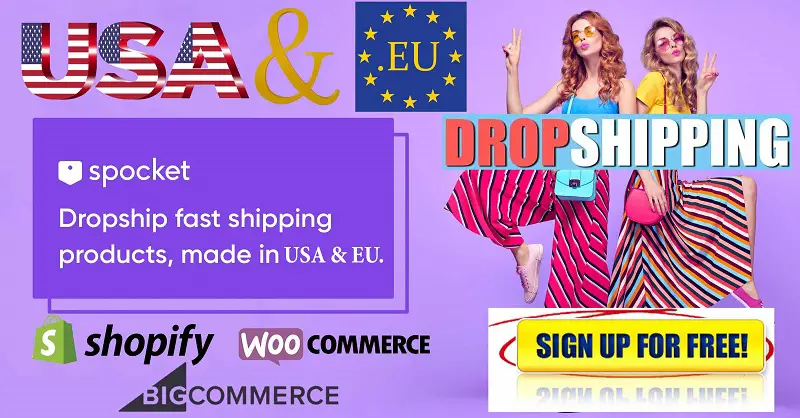 Click Add To Chrome to install it. You should now see a green MyyShop icon at any DHgate product pages.
Pick A Supported ECommerce Platform
MyyShop can be integrated with Shopify, eBay and Rakuten. You can also create a MyyShop store for dropshipping DHgate products.
Shopify remains our top choice. Shopify is simple to use, quick to set up, stable and easy to scale up.
Shopify also offers 100+ themes that can be used to create a unique dropshipping store. You can also extend the functionality of your store with the 4200+ apps app market.
Connect the Two Platforms
Go to the My Shop tab on your MyyShop dashboard. To integrate MyyShop and Shopify, click here. Next, click on the Add your shop now button beside the Shopify option.
A setup popup will appear. You will be asked to enter a nickname for internal use in MyyShop, and the exact Shopify store URL.
Once you click Connect, MyyShop will take you to your Shopify dashboard where you can complete the setup process. If all goes well, your Shopify account will be active in the My Shop tab.
Establish Pricing, Publishing, and Automatic Rules
Before you add DHgate products into your Shopify store, set up rules to ensure a smoother and faster import experience.
Pricing rules is the first. Click the setting icon in the top-right corner of your MyyShop dashboard to configure them. Select Pricing Rules.
We recommend that you set the Sale Price Multiplier at 2.5 and the Compared Price Multiplier at 3. These are standard pricing practices, considering all the advertising and operational costs that you will incur.
This guideline is only meant to assist you in pricing your DHgate dropshipping items faster. Individual item prices can be changed when you import them to your shop.
You can set both the Assign Cents or Assign Compared at Cents settings to 99. MyyShop will use that number to calculate the cent value for your product. A DHgate item that costs $2.7 will be automatically assigned $6.99 by adding it to your import list ($2.7 x 2.5 = $6.75 and then rounding up to $6.99).
Next is publishing and auto-update rules. Click on the Settings tab.
After importing, you can either turn on Set new product as published to instantly make your products visible in your Shopify storefront or disable it to manually publish products.
We recommend that you set When product is not available and When variants are no longer available for Auto Updates. Unpublish Product and Remove variant options will remove products from your Shopify storefront. This could impact Shopify SEO. To prevent customers ordering out-of stock products, or to find new suppliers, it is best to set the quantity at zero.
Other settings include Do Nothing for when the cost changes, and Update Automatically when inventory changes. To allow MyyShop to send notifications when product status changes occur, you should also enable Notify Me.
Dropship with DHgate's Top Products
To begin dropshipping winning products from DHgate, simply enter any keyword that is related to your dropshipping niche in our search field. We'll use the example of "jewelry" here.
To sort products by number of transactions, click on Bestselling. This will allow you to quickly identify the most popular products in your niche.
Dropshipping is a good idea. We recommend that you dropship the top-selling products. Because there is already evidence for their popularity. DHgate isn't as popular as AliExpress. You don't need to worry about competition and saturation.
It's also a good idea to sort products according to Customer Reviews and Superior Suppliers to find other possible products.
You can also filter products by sponsor. This means that sellers paid DHgate for their products to be included in search results. It also indicates that they are more serious about their business.
Check DHgate Product Quality
These are some of the criteria you should consider when looking for a dropshipping product.
The seller must have been on the platform at least one year.
Minimum 95% positive feedback from the seller.
You can place badges next to the seller's name such as Top Selected Supplier, Recommended Seller, or Top Merchant.
All seller service scores are above average.
Minimum 500 transactions have been completed by the seller (Click on their name to view their profile.
Minimum 10 photos have been taken of the product.
Minimum 10 transactions are required for the product.
Minimum order quantity for the product is 1.
Product delivery is on-time within 30 days. A shorter time is possible, but it is difficult to find.
Sometimes, you may see products that have fewer reviews than transactions. This is because sellers sometimes use fake reviews to increase their DHgate rankings. It is possible for this to be a good sign. However, you need to examine the reviews section more closely to ensure that real reviews are included and not being conned.
You should be aware that not all sellers and products meet the above criteria. These cases are where you have to make the decision and accept the risk.
For a list of trusted suppliers who provide high quality products and great potential, you can also visit this Trusted seller List link.
Export Products to Your Store
The first step to import DHGate products to your Shopify dropshipping shop is to add them to your MyyShop import list.
Click on Add to Import List for products from MyyShop's curated categories. Click on the MyyShop Chrome extension icon to view other products on the DHgate website.
Next, modify the product's name, description, variants and prices. If necessary, you can also change images within the Import List tab. Once you are done, click Push to Store to import the product to your Shopify store.
Double-check your My Products tab and store catalog to make sure the product has been successfully pushed to Shopify.
Complete Your DHgate Dropshipping Orders
Customers who order DHgate products from your Shopify dropshipping shop will see them in the My Orders tab.
Click Order Product to begin fulfilling your order. MyyShop will take you to DHgate's checkout page. It will automatically fill out your customer information so you can quickly complete the order.
Double-check your customer's shipping address, product details and shipping methods.
It is also important to mention to the seller that you are drop shipping. Do not include any invoices, QR codes or promotions in your shipments. For repeat business, please ship as quickly as possible. We are grateful!
The seller will read the message and not put their logo on the shipping box.
Select a payment method, then click Confirm to Pay to complete the order.
Your dropshipping order in MyyShop is now In Processing.
Update your DHgate Order Tracking number
MyyShop will update your tracking number once the seller ships your DHgate dropshipping orders. If there is a delay you can manually click the Get Tracking Number button next to each order in the My Orders tab.
MyyShop will also change the order status to In Processing to Shipped, and mark the Shopify order status Fulfilled.
Follow DHgate Packages
As we mentioned, DHgate packages are tracked via 17tracks, Parcel Apps or Track24. It wouldn't be a great user experience to direct your customers to these third party pages.
This problem can be solved by creating a custom HTML order tracking webpage for Shopify so customers can track their orders on your website.
Another option is to install an application like ParcelPanel or AfterShip. This will allow you to quickly integrate a custom-branded order tracking page into Shopify.
Other apps to dropship from DHgate
These 2 apps, in addition to MyyShop can help you dropship from DHgate.
Importify makes it easy to import products from different marketplaces into your dropshipping shop with just one click.
These include AliExpress and DHgate as well as Amazon, Etsy and Chinabrands. Banggood, CJdropshipping. Taobao. 1988. Wallmart.
The app is compatible with Shopify and WooCommerce.
Additional advanced Importify features include:
Check out other Shopify dropshipping shops for their winning products.
Create pricing rules.
Before publishing, customize product titles, descriptions and images.
Semi-automated order fulfillment for AliExpress and Amazon.
Find new suppliers for your products.
You can auto-assign products for your store collections.
Split variants into separate products
To importify, connect existing products to your store.
You can import data from Shopify stores to another Shopify store.
Importify can be quite costly, starting at $14.95 per month.
AliExpress Dropshipping & More, which is similar to Importify also supports dropshipping from a variety of marketplaces including Aliexpress Dropshipping & More, Aliexpress, Dhgate and Alibaba, Amazon, Banggood and Bonanza. Dealsextreme, Gearbest, Sammydress Lightinthebox Miniinthebox. Overstock, Target. Trendsgal. Tomtop, Tmart. Wish. Walmart.
These are just a few of the other notable features that the app offers:
You can search AliExpress products in the app and import them all with one click.
Shipping filtering with ePacket
Automatic pricing rules.
Auto-update inventory.
AliExpress Dropshipping & More Pricing starts at $5/month
Apps to Import DHgate Reviews
Your eCommerce store's trustworthiness and conversion rate can be significantly boosted by reviews. One study found that customers are 270% less likely to buy products with less than five reviews. Dropshipping products should have at least five reviews.
Ryviu is one the best Shopify Apps to import DHgate Reviews to your Dropshipping Store. It then displays the reviews in a stunning and SEO-friendly rating widget. Customers can also leave reviews on your online store.
These are some other Ryviu features.
Photos.
There are many themes and designs that you can customize.
Display prominent reviews and widgets for review on any store page.
To display product reviews in search results, integrate Google Rich Snippets.
You can also import reviews from AliExpress or Amazon.
Export reviews to CSV files
After your order has been processed, send an email to request a review.
Use an advanced editor to create email templates
Ryviu allows up to 20 import reviews per product. Prices start at $4.99/month
Editorify is another app that allows you to import DHgate reviews in your Shopify dropshipping shop. Editorify is also developed by the same company who created Importify.
Editorify has some notable features:
Customers can leave reviews by hand.
Filtering reviews to determine which ones you want to show.
To hide unwelcome reviews, use the keyword blacklist
AliExpress, Etsy and other sites allow you to submit import reviews.
Editorify allows you to post up to three reviews per product, and AliExpress can import 25 reviews. Prices start at $9.95/month
Dropshipping Alternatives from DHgate
Here are 7 great marketplaces that you can use to get low-cost products for dropshipping.
AliExpress, a Chinese B2C international eCommerce site, was founded in 2010. It offers over 100+,000,000 products from more than 200,000 sellers in each category, at affordable prices, and allows you to ship them to more than 200 countries worldwide.
AliExpress is also a popular marketplace for dropshippers. Shopify heavily supports AliExpress with third-party Shopify dropshipping app Modalyst and Oberlo. DSers, Topdser.
AliExpress products can be paid for using over 20 payment options, including Visa, MasterCard and Maestro, Wire Transfers, Paypal, AliExpress Pockets, American Express, Wire Transfers, Wire Transfers, Wire Transfer, Paypal and AliExpress Pockets.
CJDropshipping was established in 2014. It is the best dropshipping company to help you source any product on AliExpress, Tabbao and other Chinese marketplaces.
CJDropshipping offers a team 1,114 professionals as well as 200+ warehouses around the world from China to Australia, Germany, Britain, Australia, France and Canada. This makes it simple to scale your dropshipping company without worrying about stock shortages or shipping delays.
You can also list products at lower prices than AliExpress. This will allow you to make more money. It also allows you to trademark your dropshipping company by shipping products in custom packaging.
You can also pay for CJ dropshipping products using Paypal, bank wire transfer and credit card.
Banggood, an alternative to DHgate, focuses on high quality goods. It has a network with trusted suppliers in 100+ Chinese areas, 37+ warehouses overseas, and an efficient supply chain. This allows it to keep costs low while still offering fast shipping to more than 200+ countries worldwide.
Banggood currently accepts 40 secure payment options, including Visa, MasterCard and American Express, RuPay. UPI Payment, KONBINI Payment, KONBINI Payment, Multibanco. Paypal. Klarna.
can become a Bangood's Dropshipping Partner and receive a 5% to 20% discount on most items. There is no membership fee, and you can get 24-hour customer support.
ChinaBrands
Chinabrands connects you to 5,000+ trusted suppliers, manufacturers, and retailers to offer you 10,000+ high-quality products wholesale prices. It also works with more than 400 reliable logistics channels to expedite 95% of orders to 200+ countries around the world within 24 hours.
You can pay for products by Chinabrands using Paypal, Payoneer and wire transfers.
Tomtop (or Quarkscm – an exclusive dropshipping site under Tomtop) is the next dropshipping platform.
Tomtop was established in 2004 and offers a wide range of products, including video games, car accessories, cell phone accessories, clothing and jewelry, home & gardening, and accessories for RC cars. Since 2006, it has been certified as a Gold and highly recommended Alibaba supplier.
Tomtop Dropshipping offers many benefits, including high-quality products and fast shipping times.
Tomtop accepts many payment methods including PayPal, credit cards and wire transfers.
Gearbest is an excellent resource for dropshipping premium electronic gadgets and devices.
Gearbest is a Chinese cross-border company Globalegrow. To ensure authenticity, all suppliers and products listed on the platform have been subject to a rigorous selection process and thorough quality control.
Gearbest is currently the home for 5,000 top Chinese brands and suppliers. You might be familiar with the following: Huawei, Lenovo, and Xiaomi.
The platform offers over 40 payment options worldwide and has a risk control system that ensures payment security.
Alibaba is the last option to DHgate dropshipping that we would like to offer. It is often seen as a wholesale platform for B2B. With Syncee and Modalyst you can begin real Alibaba dropshipping without a minimum order (no MOQ).
Alibaba.com was launched in 1999 and is the world's largest platform for global wholesale trading. It offers millions of products in more than 40+ major categories. The website allows buyers to request quotes from suppliers in minutes and then pay for their orders using a secure trade assurance method.
Conclusion
Dropshipping is a great option for those who are tired of AliExpress. It offers high-quality products and fast shipping times from trusted sellers. It also offers excellent customer service and buyer protection. DHgate is also less popular than AliExpress among dropshippers. This reduces product saturation and increases competition.
Dropshipping can be started from DHgate using MyyShop, Importify or AliExpress Dropshipping & Other. You can also use LetyShops for cashback and reinvest in your business.