Reading Time:
11
minutes
Dropshipping is a term that has been used a lot if you are interested in starting an online business. What does this really mean? What is it? It's why we hear more about it every year. How can it benefit your business?
This guide answers all your questions, and more.
Dropshipping: What does it mean?
Dropshipping: What are the benefits?
How can I locate a dropshipper
How can I find the right dropshipper to fit my needs?
Continue reading to learn more!
Dropshipping: What does it mean?
Dropshipping allows you to ship goods directly from third-party suppliers or vendors directly to your customers without the need for an intermediary (such as storing the goods at the business' physical location).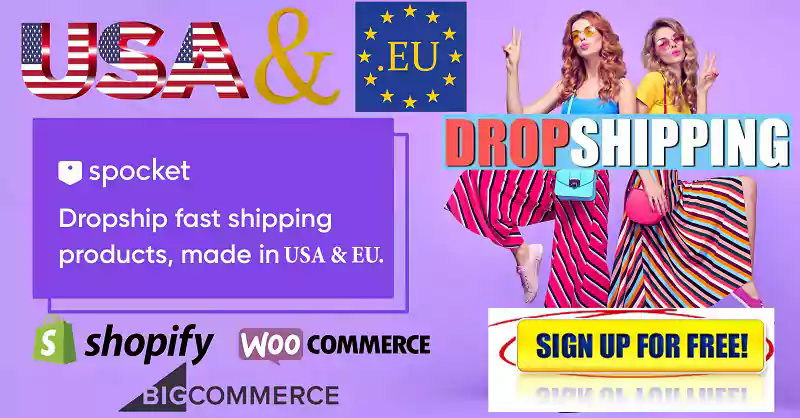 Here's an example for a business model that doesn't require a dropshipper:
To maintain inventory, your business orders products from suppliers regularly. You may order minimum quantities (MOQs), in order to obtain wholesale prices.
Your company stores the products until your customer orders them.
You will process every customer's order, pack the goods, and then ship them to the customer.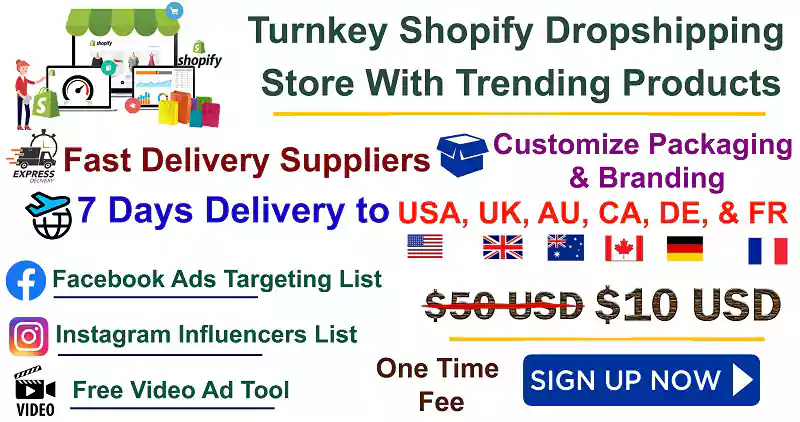 The process is a little different when a dropshipper is involved.
Your business receives a customer order for products.
Your dropshipper will receive the order information.
The dropshipper will charge you for the product, usually wholesale, and a fee for dropshipping. They then pack the goods and send them to the customer. The goods can be shipped directly to the customer without being stored or packaged by you.
Dropshipping, in short, is selling products on your website and not handling shipping or fulfillment. Dropshipping offers another benefit: you don't have to pay until the customer pays. This makes dropshipping attractive for those who don't want to invest a lot in initial inventory, or don't want the risk of buying products that don't sell. The low barrier of entry makes it possible for both professionals and novices to choose a niche to start their own dropshipping-based online store.
Is this a sign that dropshipping is right for you? The answer to that question will depend on your goals and your abilities. Let's start by looking at the pros and cons to dropshipping.
Dropshipping: What are the benefits?
Dropshipping removes the need for inventory. This frees your business from the time, labor, and monetary costs of manufacturing and organizing products and maintaining a warehouse to store them. Dropshipping a small percentage of your products will allow you to free up resources for more important items. You can even offer items that are too large or fragile to ship because of your geographic limitations. Your items can still be delivered to customers no matter where you are located.
Your dropshipper will also take care of all the physical logistics of shipping and packaging your products. Many business owners find packaging, shipping, and fulfillment a major logistical problem. Dropshipping is essentially outsourcing this part of your business. Dropshippers often handle large orders per day and may have shipping rates that are lower for small businesses than those available to medinaum-sized businesses. Dropshipping reduces the risk of damaged products due to the direct route that shipments take from the warehouse to the customer.
Dropshipping is a great way to avoid logistical headaches and eliminate the need for physical inventory storage. Dropshipping doesn't leave you with the worry of stock shortages or overstock, nor does it make your business more susceptible to shifting trends that could cause certain products to lose popularity. Dropshippers can offer a variety of products, from niche items to classics, if you ever need to increase your product selection. Dropshipping promotes flexibility and expansion, as well as the freedom to choose the location of your company.
Dropshipping removes the risk of purchasing products that might not sell and reduces the upfront cost of the product.
Dropshipping offers the greatest benefit. The shop owner buys the product only when the customer orders it. Instead of spending thousands on products and paying storage costs, business owners can invest in other areas of their business. This reduces the risk of purchasing products that don't sell and lowers the upfront cost of the product. Dropshipping is a great option for businesses who want to keep costs low or start small. Dropshipping is a great way to start your business if you're willing to pay a small hosting fee (and some time).
Dropshipping can also be a great way for you to try out new products and ideas. Dropshipping allows you to test new products and ideas in real time. You can change strategies quickly if the product does not sell until you find the right strategy for you business.
Dropshipping: What are the dangers?
Dropshipping sounds appealing enough that everyone should consider it. That's the problem. Dropshipping has a low barrier to entry. If you use the same dropshippers and sell the same products as everyone else, you will be entering a saturated market. It's unlikely you can rely on your products being different to sell the product. Not only are you competing for the sale, but also for the search engine real estate and adwords to bring people to your site.
Dropshipping can be fraught with other problems. Dropshippers that are most affordable and readily available overseas are easy to find. Merchants can do a quick Google search or install an app. These dropshippers are highly competitive among ecommerce merchants.
What more can you ask for? Consider the quality. You're likely to be disappointed if you receive a product that isn't as beautiful as the one you ordered from China. Without being able to verify the product's quality, you can't really know what your products are made of. This means ordering the product first and then having it shipped to you. Manufacturing houses may change even if you did your research and were 100% satisfied with the order. Manufacturing houses might change key materials, cut packaging costs or have poor quality control systems. You might be lucky enough to purchase your first order. You will hear fewer complaints about quality control issues and these decisions the further you are away from them.
Customer complaints aside, if quality is a problem, the money you save in logistics and upfront costs could be wiped out by the amount you lose to customer returns. If the product you sell is defective, you as a business owner must replace it or return it (unless your policy says otherwise). Dropshippers are not responsible for refunding you. In most cases, the supplier ceases to be responsible for an item once it reaches you. Wholesalers have an incentive to keep the quality high in order to maintain good relationships with large accounts. However, dropshippers are less likely to lose any business because they make more money from diversified orders.
Let's suppose you choose to have no refunds and your customer has a quality problem. While your policy may save you money in short-term, it can also result in losing a repeat customer and negative reviews. Customers have minimum requirements for their ecommerce experience. For most non-consumable products hassle-free returns are a must. Returns are often a sign of trust and integrity for the business.
What other services can customers expect? Customers can expect fast shipping thanks to Amazon and other big-box stores. However, they wouldn't expect orders from niche ecommerce stores to arrive at their doorstep in just two days. Shipping from overseas dropshippers can take up to 6-8 weeks. It's not a good idea to wait for an order to arrive if a customer doesn't know that you dropship products from overseas.
Dropshipping can be more expensive than wholesale. Dropshipping is expensive. You are not only paying for wholesale products, but also for dropshipping. This means that the manufacturer must compensate for time, logistics and shipping costs. Drop-shipping can reduce your profit margins. You don't need to invest in fulfillment logistics.
This doesn't mean dropshipping is bad or wrong for you. It just means that you can increase your chances of success by doing some research first. It all starts with choosing the right dropshippers.
How can I locate a dropshipper
Dropshipping is a great option if you are convinced of the concept but don't know where to start. However, it can be difficult to type "dropshipping" into a search engine. Dropshippers work primarily with businesses similar to yours. They are a Business to Business (B2B), not a Business to Consumer. B2B companies use different strategies to attract and convert their audience. This usually involves building personal relationships with customers and having one-on-one conversations over the phone or in person. They won't appear in the top search results or even near the top because they aren't focusing their resources on SEO or consumer marketing.
You'll need to dig deeper in order to get the best results. Expand your search to include words such as "wholesale", distributor", bulk", reseller", "bulk", seller", "bulk", manufacturer, supplier and fulfillment house. You can also combine these terms with the goods or types you want to sell. It is important to understand your niche before you start searching. Dropshippers are specialists in different industries.
Dropshipping aggregators can be found online through comparison lists, blog articles, and companies that help you choose the right dropshipper. These can be paid or free resources. However, it is important to do your research and ensure that the aggregator you choose is trustworthy, reliable, and well-respected in the industry. Many Volusion merchants worked with dropshippers who had built-in "aggregation tools", such as Kole Imports and Doba.
You don't need to restrict your search to the internet. Another option is to call the manufacturer of the goods you are interested in. Many manufacturers will provide a list with dropshippers who carry their products and are willing to share their opinions. It is worth doing a little extra work to distinguish yourself from others dropshipping identical products. You might even get a better deal from the manufacturer!
How can I find the best dropshippers to help my business?
Now you have a short list of dropshippers. But how do you choose? You should remember that dropshipping is flexible enough that you can use different dropshippers to sell different products depending on their strengths. It's better to keep your trusted dropshippers small so you can build strong relationships with suppliers and communicate openly. Keep a clear vision of your business in your head when choosing dropshippers. This includes the purchase order process. This will allow you to analyze many factors such as:
What goods are they selling and what is the cost? Are there any additional fees? What payment options are available? If the numbers don't work in your favor, you can quickly make a decision.
How many years have they been in business. Experienced dropshippers are usually preferred. They have a track record of safe and reliable shipments (and happy clients) that goes back at least a decade.
With whom do they ship? Is it well-known? Are they able to ship? Are they able to ship to all areas in your area? Are there any restrictions on what goods they can send?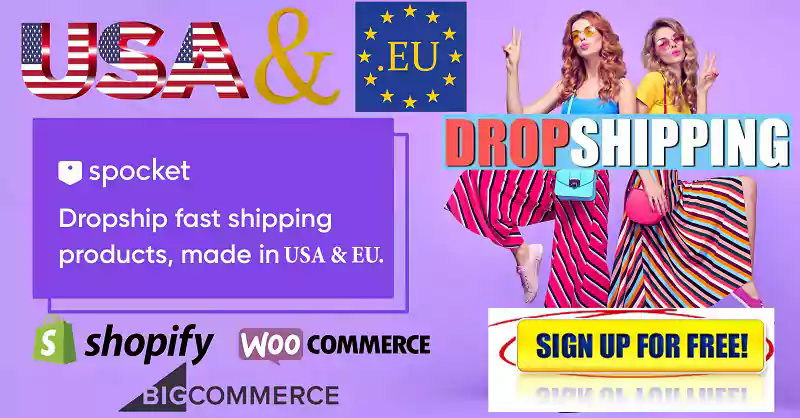 Do they ship to other people? Are your customers using the same service? If you think you can out-compete them elsewhere, this isn't necessarily bad. Are you their biggest client? The smallest? The dropshipper will not go out of their way to satisfy your needs.
What customization options are available for shipping? Are you able to put your brand on the box? Do they allow you to add coupons codes, marketing collateral or contact information? Are they able to send out order notifications emails? What is their return policy
While you are doing your research, don't forget to ask dropshippers questions! Ask their customers! Look online for reviews, forums and social media. Or ask for references. You can take it all in with a grain. Determine if the most positive or negative feedback is genuine, or if they are somewhere in between. Also, determine how closely this matches your search criteria.
What can I do to increase my chances of success?
Dropshipping is a great way to make your business more profitable. Here are some guidelines to help you get started. Dropshipping is not risk-free, even though there are no initial costs for buying or managing products. It's still worth investing a lot of your time in finding dropshippers and building your website.
What are you selling? What is the market like? How will you attract customers and distinguish yourself from the rest? Is there a smaller market in the same space that is less competitive? Dropshipping is the best way to make sure your products are a good fit for your niche.
Once you have compiled your dropshipper list, place test orders, and then wait for products to arrive. Think like a customer. What is the average time it takes to place an order? How is the unboxing experience? How is the product quality? This will help you choose between dropshippers and validate that the one you like offers a positive customer experience.
After you've selected your dropshippers, products and other products, don't forget that products are not your business's main selling point. Think about other resources you have to help make the sale. Test orders are another great option. They allow you to test the product and then describe its benefits and features as a customer. High-quality professional photos can be taken of the product to show it off. You'll be able to stand out with unique product descriptions, photos that are different than all other photos of your product.
A well-executed plan for marketing is likely to be your bread and butter. So invest your time and resources in every aspect of it, from finding the right audience to connecting with influential people in your niche via social media. Targeted advertising can be a great way for your website to get noticed by your customers.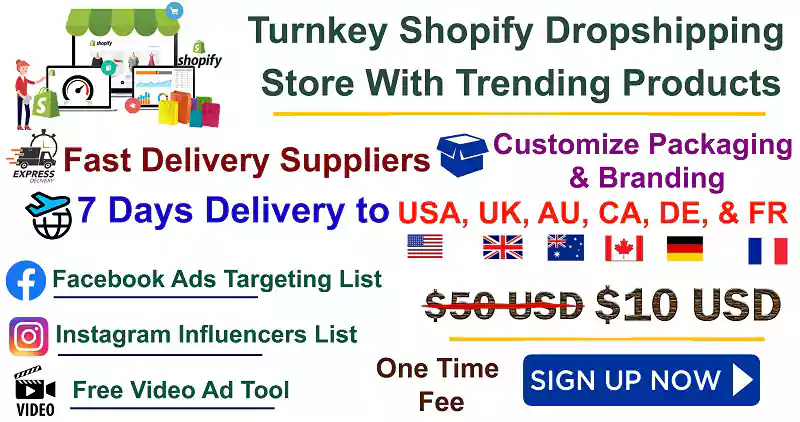 When it comes to customer service, return policy, and shipping communication, make sure all your ducks are lined up. You'll need to be there to help your dropshipper and customer if anything goes wrong. To determine if a product's return rate is high enough to indicate a quality issue, you need to understand the average. You can voice your concerns to dropshippers or look for a new supplier if you suspect that there is a quality problem.
Dropshipping is not an all or nothing model. Many of the most successful businesses employ a hybrid model. They either manufacture or ship some products in-house, and then use dropshippers to fill in any gaps. Dropshippers aren't the main income-drivers for these businesses. Instead, they are an affordable and easy way to give customers the extras they want. Dropshipping can be used to upsell, make impulse purchases, or test new products before you sell them in-house.
The Beginner's Guide To Dropshipping is over. Dropshipping offers many benefits, including the ease and flexibility of dropshipping. However, it is important to follow the above tips and make sure you select the right one for your business. You can set up your dropshipping shop in no time with a little bit of research, negotiation, and setup.
Tips to Start Dropshipping with Zero Budget for Dummies
Dropshipping stores can be built technically at no cost. With the right combination and free apps, you can create a Shopify store within minutes. However, this requires you to spend a lot of time researching and learning the necessary skills. You have to trade time and hard work to avoid spending money on your dropshipping business.
Let's talk about the likely costs of each stage of your dropshipping journey to get an idea.
Dropshipping: Learn more
This is the most crucial stage of dropshipping. This stage is where you need to learn about dropshipping, the key players and what mistakes to avoid. Dropshipping is not something you should rush to do. You'll waste your time, money, effort, and frustration if you have to deal with issues that are beyond your control.
What is the best way to learn more about dropshipping? Zero!
Dropshipping classes don't cost anything. There are many free resources on the internet. Everything you need can be found on the internet. This guide will help you find all the information you need about dropshipping. It's completely free.
Dropshipping stores can sell products
All you need is a basic Shopify dropshipping store to start selling dropshipping products. You can also use other platforms but you will need to pay hosting and plug-ins. Or, it would be too difficult to set up a platform by someone who doesn't have any web development experience.
Shopify requires you to sign up for the Basic Shopify plan, which is $13/month. This will allow you to start a dropshipping shop. Shopify provides hosting and domain names for no additional cost. All plans include unlimited bandwidth. There are many pre-made Shopify apps and features available.
Shopify apps are free.
Shopify offers both paid and free apps, but the free ones will suffice to get you started. If you are generating more sales than the paid apps can handle, you can upgrade to the paid app. Shopify App Store has all the free Shopify apps. Simply search for the app you are looking for and go to the Shopify App store. Shopify offers a variety of free apps, including free trust badges and free fulfillment apps.
Shopify will cost you $13 per month. Only $13 per Month!
However, if you choose to purchase a domain name due to the benefits of one offer, you will need to spend at most $11 per annum for a professional domain. You should choose a domain name that is more popular than any other extensions.
The logo creation costs $5-$20 on Fiverr, but you will need to make one. Shopify offers a free theme or you can spend $150 on the best theme.
Market dropshipping products
Here are 5 ways to market your products free of charge. It is more work and time-consuming before you see the results. They can provide a lot of long-term free traffic. Paying for ads on platforms such as Facebook, Instagram and Google is a faster way to get sales.
Your experience in creating ads, marketing, and eCommerce will determine the advertising budget. $250 is a good budget if you are knowledgeable about these topics. If you don't have the right knowledge or expertise, you could spend up to $2000 before you find success. You can make many mistakes in advertising management, which will cost you money.
Many apps offer a free plan that allows you to send limited amounts of email marketing. This post will show you 5 free email marketing tools for your Shopify dropshipping shop.
Register your company in your country
Although you can start a dropshipping business without a business license on Shopify, you have to consider the laws of your country about new businesses. It is possible that you will need to register your company and pay the appropriate taxes. To avoid any legal problems, you need to be familiar with the rules and policies that must be followed. I'm not an expert in legalities so I recommend you consult a lawyer. They can help you understand the laws and protect your rights as a business owner.
Conclusion
Is it possible to start dropshipping in 2020 with a small budget? Yes! Now that you have an idea of how much money do you need to start a dropshipping business, there's no need to delay it any further. Start dropshipping already!