Reading Time:
4
minutes
Are you a Shopify store owner looking to streamline your dropshipping process? Look no further than Dropify! This innovative app makes it easy for online retailers to source and fulfill orders without ever handling inventory.
But is it worth the investment? In this review, we'll dive into what Dropify has to offer and help you decide if it's the right choice for your business.
What is Dropify?
Dropify is a Shopify dropshipping app that provides users with a streamlined way of managing their online stores. With Dropify, you can easily import products from AliExpress and other major e-commerce platforms to your store within minutes.

One of the best things about Dropify is its user-friendly interface, which makes it easy for even beginners to navigate the platform without any hassle. Whether you're looking to add new products or manage existing ones, Dropify takes care of everything for you.

Furthermore, this app offers impressive features such as automatic order fulfillment and shipment tracking that make running an online business much easier. Additionally, it has access to multiple warehouses across the world making shipping times faster than most competitors.

If you're looking for an efficient tool for managing your dropshipping business on Shopify, then give Dropify a try! It's highly recommended by many e-commerce entrepreneurs who have seen significant growth in their sales due to its seamless integration with Shopify.
How Does Dropify Work?
Dropify is a Shopify dropshipping app that makes the process of sourcing, listing and fulfilling products more efficient for store owners. The app integrates with popular marketplaces like AliExpress and Amazon to easily import product listings into your store.

Once you've imported products, Dropify gives you the ability to edit product descriptions, prices and images before publishing them onto your website. This feature allows for customization so you can make sure each product fits seamlessly with your brand.

One of the most beneficial features of Dropify is its automatic order fulfillment system. When an order is placed on your website, the app automatically purchases the necessary items from suppliers on AliExpress or Amazon and has them shipped directly to your customer – all without any manual input required from you!

Additionally, Dropify offers inventory management tools so you can keep track of stock levels and avoid overselling items. With this functionality in place, there's no need to worry about manually updating inventory counts every time a sale occurs.

Dropify streamlines many aspects of running a Shopify dropshipping store by automating processes such as importing products, editing listings and fulfilling orders while providing useful tools like inventory management.
Dropify Pricing
Dropify offers three different pricing plans to meet the needs of various Shopify stores. The Basic plan costs $14.90 per month and allows users to import up to 300 products, fulfill unlimited orders, and access the basic features of the app.

The Premium plan costs $29.90 per month and includes all basic features along with additional tools such as multiple store support, custom packaging options, and product customization.

For larger businesses with more complex needs, there is also an Enterprise plan available. This plan comes with advanced features like API integrations and personalized account management but requires contacting Dropify directly for pricing information.

While some may find Dropify's pricing slightly higher than other dropshipping apps in the market, it's important to consider that its robust feature set often justifies its cost. Moreover, compared to traditional inventory models where upfront investments can be large scale; Dropify provides a risk-free model by allowing sellers only pay for what they sell without any storage or fulfilment hassles which makes it a good value overall.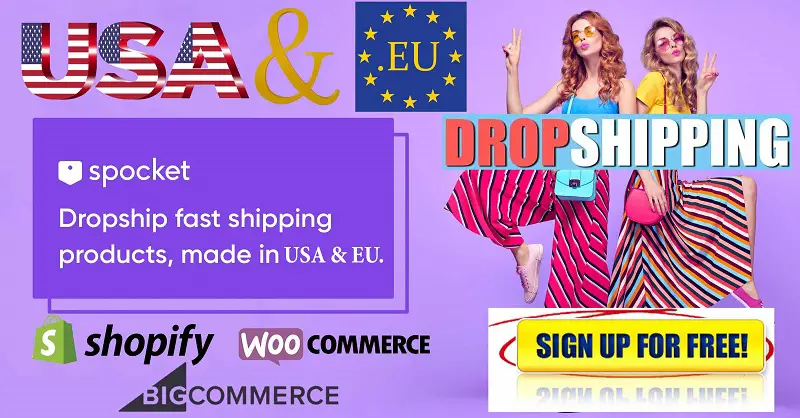 Dropify Pros and Cons
Dropify comes with its own set of advantages and disadvantages that should be considered before deciding whether or not to use the app.

Pros:
Firstly, Dropify offers a wide range of products from reliable suppliers. This ensures customers have access to high-quality items at competitive prices. 

Secondly, it integrates seamlessly with Shopify which makes it easy for users to manage their online store effectively. The user-friendly interface simplifies tasks such as product uploading, order fulfillment, and payment processing.

Thirdly, Dropify allows users to easily customize their stores by adding images and descriptions that are unique to each product listed on their website.

Cons:
On the downside, some users have reported slow customer support from the app developers when issues arise. Also, while there is no limit on how many products you can list on your site using Dropify, orders may take longer if too many items are chosen from various suppliers causing delays in shipping times.

Lastly, the pricing structure is more expensive compared to other similar apps available in the market making it less accessible for small businesses.

Despite its drawbacks, Dropyfy remains an effective tool for managing dropshipping business operations efficiently and profitably.
Conclusion
After using Dropify Shopify Dropshipping app and reviewing its features, we can conclude that it's a great tool for those who want to start their own dropshipping business. It simplifies the process of importing products from AliExpress to your Shopify store and automates order fulfillment.

Dropify offers a wide range of features like product customization, bulk product imports, auto-update inventory, and more at an affordable price. With its user-friendly interface and comprehensive customer support, you can easily manage your store without any hassle.

However, as with any other technology solution out there on the market today – this may not be everyone's perfect fit. Therefore we suggest you try their free trial before making any final decisions.

If you're looking for an easy-to-use dropshipping app that will help automate most tasks related to managing your online store – Dropify is definitely worth considering!