Reading Time:
9
minutes
AliExpress Dropshipping is a popular way to make money. Dropshipping is where the store owner doesn't have inventory and relies on a dropshipping vendor (another retailer), to fulfill orders.
The vendor ships the goods directly from the manufacturer to the customer. Dropshipping is simple to set up and does not require large initial investments. Dropshipping allows you to sell products with no inventory and stocks.
Dropshipping is flexible. You will need to create an online store, fill it up with products from large e-retailers like AliExpress, and promote your store.
AliExpress is the preferred product source for dropshipping businesses. AliExpress offers a wide range of high-quality products at competitive prices.
Dropshipping can be difficult because it is hard to find profitable products. It is always smart to choose niche products when starting an online dropshipping website and business.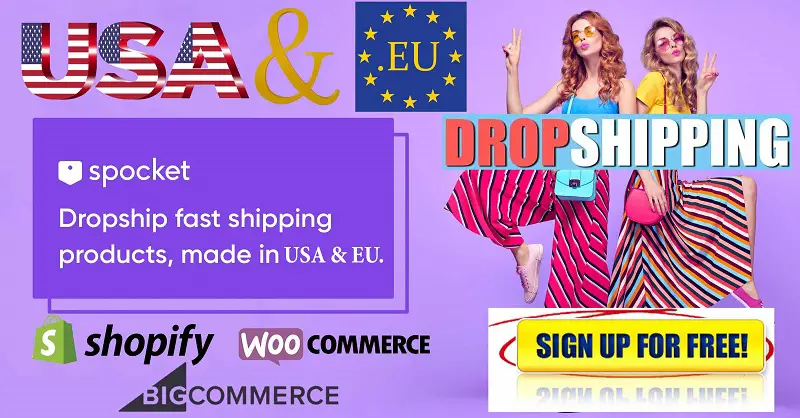 Why choose a niche website over a general one. If you choose a general store, it's unlikely you will be able to compete with the big retail companies.
If you can find a niche that is promising, choose products with care, and put a lot of effort into promotion, your chances of success will increase. Dropshipping is a great way to start an inexpensive e-commerce company.
A good WordPress dropshipping plugin is essential if you plan to dropship with AliExpress.
DropshipMe is an AliExpress plugin that allows you to easily source products for dropshipping. It can be installed on your website to provide you with access to carefully selected AliExpress products and pre-optimized product information.
NOTE: AliPlugin is an AliExpress affiliate program. This allows you to dropship AliExpress products. I've written extensive AliPlugin reviews and detailed the features it offers.
DropshipMe Review: Dropshipping with AliExpress
DropshipMe plugin is for WordPress. It is compatible with WooCommerce and with AliDropship, which was developed by the same team.
DropshipMe is a WordPress plugin that allows dropshipping. It's not like other dropshipping plugins. DropshipMe focuses on providing the best inventory possible for your dropshipping shop.
You will find over 50,000 AliExpress products that have been carefully selected to ensure a track record of high sales and reliable suppliers.
Products come pre-designed with product titles, descriptions, and images. This means that you don't have to spend too much time researching and editing.
DropshipMe requires that you have either AliDropship or WooCommerce installed to start a dropshipping company. DropshipMe plugin from WordPress repository is available for free.
An email notification will be sent to you containing your API key. Install the plugin on your website and activate it. Copy the key from your email and then go to DropshipMe=>Activation. Copy the API key and paste it into the API key box. Click on Activate.
Immediately after activation, 50 products are available for import to your store. You will need to purchase additional packages if you want to import more.
Choose from the following packages:
100 product imports at $29 (one time payment) + 10 Bonus Products
500 product imports at $119 (one-time payment + 200 bonus products)
1000 product imports at $199 (one-time payment + 500 bonus products)
Select the appropriate categories, subcategories, or keywords to import products to your store. All products have been edited so you can immediately start selling.
You can also create a dropshipping shop with an amazing design and imported products. An experienced personal manager will assist you.
Everything you need, from finding the right niche to integrated marketing tools and branding social pages, will be provided.
DropshipMe: How Does It Work?
DropshipMe's 'Import Products section will allow you to add products to your website. You can choose a category or subcategory using the drop-down menu. You can also search for products by keywords.
The following data will be available for each item:
Product title
AliExpress orders in the past 30 days
AliExpress offers shipping options for items purchased from them
Gallery of product images
Packaging details
The stock number of pieces that are available
AliExpress supplier's original price for the supplier price
The recommended price is the price you are willing to pay for your site at a margin.
Profit
Use the Import button to import individual products. You can import multiple products at once by ticking the boxes. Click the Apply button to select bulk action.
Before you start importing products, select a category that you want to add items to. Then, apply import settings.
Create DropshipMe categories – If you don't choose a category on your site and activate this option the plugin will create the same category in DropshipMe.
Remove item details –use this option to stop imports of product attributes.
Import products. If this option is turned on, products imported will be published immediately. If you don't enable this option, items will appear first in your import list and can be published at a later time.
Import with Recommended Prices – This option is activated if you wish the products to appear on a site with recommended selling price (with your profit margin).
Your import balance won't be restored if you have imported a product but then deleted it. You can still import the product using the Re-import button. This will not impact your import balance.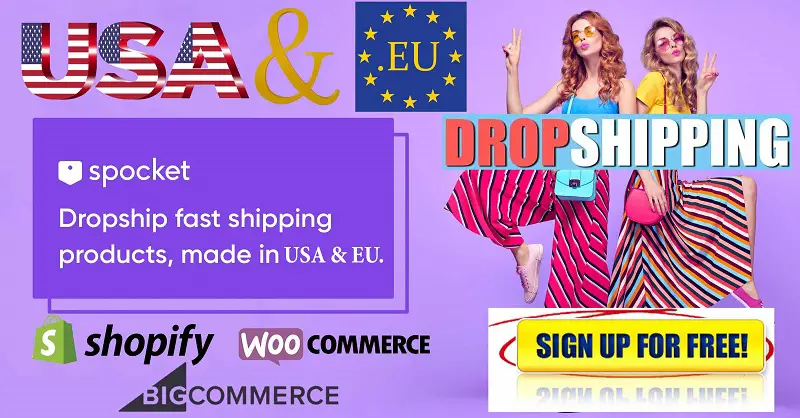 Attention! If you delete WordPress from your hosting server, the Re-import option will be removed. All products that were imported previously will only be displayed with the Import option.
NOTE: AliExpress cannot guarantee that every product you have imported to your store will remain available forever.
AliExpress may occasionally remove products from its site if their listing dates have expired or the supplier has violated the listing policy.
DropshipMe will remove the product from your website if it is removed from AliExpress. You will receive additional product imports as part of every product package that you buy.
Review of Importing
DropshipMe's Import reviews plugin allows you to add AliExpress buyers feedback directly on your product pages. Go to DropshipMe=> Import reviews.
Select the star rating you would like to import and the number of reviews for each product from the drop-down menus. You can import all reviews, or just one category at a time.
You can choose products with less than four reviews, or you can send draft reviews if you don't want to publish your reviews immediately.
It is possible to import reviews from customers in a specific country. You can also translate reviews to your language.
AliExpress customers often attach images to product reviews. If you don't want to include product images in your reviews, use the ignore images option.
If you only want to import product images with your reviews, enable import reviews with images only. All images attached to reviews that have the upload images to server option enabled will be uploaded to your server and stored.
If you do not, the images will be stored on AliExpress and you will only get links to them. Once you have applied the settings, click on the Import button. Wait for a progress bar.
DropshipMe price
DropshipMe plugin available for free This plugin allows you to access the product database via API. DropshipMe's website is where you can activate the plugin. Enter your email address and click "Get my plug-in now" to receive your API key.
Immediately after activation, 50 products are available for you to import into your store. This plugin works with WooCommerce and AliDropship.
DropshipMe offers four packages, including a free plan to users who just started their online store.
All four plans have the same features and tools. The only difference is the ability to import more products. You can import up to 50 products with the free plan.
Start importing immediately and you can see how many products have been imported.
DropshipMe will allow you to purchase a product package after you have added 50 products on your website and no product imports are left.
Choose from the following packages:
100 product imports at $29 (one time payment) + 10 Bonus Products
500 product imports at $119 (one-time payment + 200 bonus products)
1000 product imports at $199 (one-time payment + 500 bonus products)
Go to the Packages page and choose the package you like. You get your package code right after purchasing a package. Once you have entered your package code, imports of product will be added to the balance. You will receive the custom dropshipping shop with already imported products if you order it.
PRO: Import products quickly with well-written descriptions, titles, and images
CON: Although there are more than 50000 products that can be imported and new products are added constantly, everyone receives the same descriptions, products images, titles, and titles.
DropshipMe is more popular than you think. This means that DropshipMe users will likely import the same products as yours. Google doesn't like duplicate content.
Want Unique Ready Made Dropshipping Store?
Dropshipping stores can be ordered custom made. You will receive a unique dropshipping site created just for you.
After you have paid, you will be contacted by your support manager. They will help you navigate through the entire project. They will analyze and select a niche for your project if you are unsure.
They will conduct extensive research to ensure that your niche is well-positioned, in demand, and has future potential.
There are three themes you can choose from for your project, and four if WooCommerce is used. Each theme is fully responsive and has a conversion optimized interface.
A custom design will be created for you. It will include a logo and a header image.
Templates cannot be modified in any way. Third-party themes are not allowed. The purchase includes the domain name. The list of domains related to your niche will be available for you.
All domains are new and are located in the.com area. You can register domains with GoDaddy. You can open an account for free.
Once your site is complete, the domain name will automatically be transferred to your Godaddy Account. Hosting can be purchased separately or included in the package for $48.
They use their hosting service. Your manager can help you choose a different hosting provider. Only the most popular and highly sought-after AliExpress items are allowed to be added to your website.
The plan you bought will determine how many products are added to your site. Basic 50 items, Advanced 100 and Ultimate 200 products.
Once your site is complete, AliDropship plugin allows you to easily add additional products. It is included in all plans. DropshipMe plugin is included in all plans, but Social Rabbit is only available in the Ultimate pricing plan.
You will find an integrated AliExpress cashback function in your dropshipping store, as well as most common payment gateways such PayPal, 2Checkout and Authorize.net.
The Ultimate plan includes promo video, most social media pages, and the most options for SEO.
Dropshipme Alternatives
Shipfusion
Shipfusion provides brands with the tools they need to run their eCommerce business. Shipfusion helps entrepreneurs grow their business by giving them access to fully managed warehouses, robust technology and well-organized inventory management systems. The solution handles every step of fulfillment, from ordering to shipping customer returns and processing them. The solution's integrated inventory management system is very well organized. Fully-operated warehouses are located in both Canada and the USA. Moreover, Shipfusion's warehouses are fully temperature-controlled, FDA compliant and comprise food grade storage infrastructure for nutraceuticals and supplements. Shipfusion's receiving team takes care of incoming stock, verifies it and syncs them automatically across various sales channels.
Wholesale2B
Wholesale2B allows companies to dropship with professionals by offering a simple dropshipping solution. This tool allows you to integrate multiple products from top dropshipping suppliers into one account. Dropshipping products can be found by users and they can be imported to their marketplace or store. Wholesale2B provides automated solutions for inventory sync, tracking and order fulfillment. It handles returns and orders for users as well. Dropshipping is an automated solution that allows companies to import products from online stores such as Amazon, eBay and Shopify. Wholesale2B offers a new eStore with a domain of your choice to help businesses. Wholesale2B takes care of all the shipping. Wholesale2B allows companies to collect directly from their customers.
Alidropship
AliDropship, an AliExpress dropshipping platform, is designed for AliExpress users. With their advanced tools, you can create your AliExpress dropshipping online store. With their premium features, you can have a store created for you or a copy of an existing store. AliDropship allows you to order a store that you want. They will create a store with top-selling products and other items, or you can make your own store using their premium tools. AliDropship makes it easy to grow your business from anywhere. They also offer lifetime customer support and assistance. AliDropship allows users to choose from millions AliExpress products at authentic prices and add them into their store. For a simple and easy dropshipping experience, users can also get Chrome extensions and other plugins from AliDropship. AliDropship allows you to invest in profitable stores.
Easync
Easync is software that allows businesses to sell on eBay and maximize their profits. It searches eBay for the top-selling items and creates a hot item listing. They are determined by how eBay performs. It will automatically set the price according to repricing settings. Users can also choose from top-selling titles for the products they want to sell. It adds the source product into the cart and then ships it to the buyer via the Auto Order feature. You can also choose the shipping speed. The software offers cashback to users through the Amazon Affiliate Program, TopCashback and BeFrugal. Software automatically tracks orders and uploads them for buyers and users to view. All members have access to sales information, including orders placed per day or week. For better customer service and support, eBay users have the ability to directly message buyers via the messaging feature.
DropshipMe and AliDropship Plugin: What's the Difference?
Dropshipping store owners can use a variety of plugins, tools and solutions to automate most AliExpress-related business processes.
DropshipMe or AliDropship are two of the most popular solutions, but sometimes they get mixed up.
Dropshipme
DropshipMe plugin for WordPress is designed to increase product sourcing in AliExpress dropshipping. Once you integrate it to your store, you will have access to a particular catalog of AliExpress items.
DropshipMe experts carefully select these items and ensure that they are included in the catalog.
Get the most recent market trends and a significant buyers' demand
High rating with a promising potential for profit generation
You have a high level of quality as proven by previous buyers' positive feedback
Trusted and reliable suppliers are the ones who sell them
DropshipMe makes it easy to find the most popular products on AliExpress.com. These products are already available, have been evaluated using different criteria and are gathered together for you in one location.
DropshipMe already has over 50,000 products. DropshipMe catalog is updated daily with new products. You can import any product to your store in just one click.
DropshipMe has another wonderful feature: all featured items are linked with professionally edited product details like titles, descriptions and images.
SUMMARY DropshipMe has more than 50 000 products, ready-made titles and descriptions, which you can import.
AliExpress makes it easy to find the most profitable, best-selling products and edit images and text.
It doesn't include features such as built-in themes or auto-updating stock availability and products data, cash back, support for payment gateways, and so on.
ALIDROPSHIP
AliDropship plugin offers more features and allows you to manage your dropshipping business. AliDropship allows you to connect your store to AliExpress.com.
It is up to you to modify the AliExpress product descriptions and titles, and if necessary, to improve the images after adding products to your online store.
It's a fully-featured solution with features such as:
Professionally designed e-commerce themes with built-in features
AliExpress allows unlimited product imports
Stock availability and data for auto-updated products
AliExpress sellers can be redirected in one click
Automatic monitoring of tracking updates
Support for the most popular payment gateways
Integrated AliExpress cash-back program
AliDropship plugin's primary goal is to automate drop shipping and save time. Learn more about AliDropship and the options it offers in my AliDropship Review.
SUMMARY: AliDropship allows you to automate many of the dropshipping tasks that AliExpress offers. However, products imported will require manual corrections of images and descriptions.