Reading Time:
4
minutes
Why should you learn how to sell your products on Amazon
It's all up to you: You can use your custom labels
It's their storage: Amazon will store your product
It's the Customer's Choice: Your product will be found and ordered by customers
Everybody is searching for nutritional supplements that will keep them healthy. Why shouldn't they? Amazon can help you get the business you desire, and it can also bring you the success you seek.
Vitakem makes it easy to sell supplements from amino acids and vitamins in a cost-effective way that beats word of mouth and self-advertisement. Amazon is a great way to expand your business. You will be able sell to customers in the U.S. but we can also help you expand your reach to Australia and the U.K.
No hassle, no worries Just a click away, you can launch your product on Amazon
Vitakem is a great tool to help you sell on the internet.
We offer professional and custom label design services in-house. From complete creation to helping with your design, we can do it all.
There are over 200 stock products under private label that we can offer you.
We have low minimum order requirements. Start with 72 bottles to get started in the business of selling vitamins and supplements.
All Vitakem vitamins and supplements meet the current Good Manufacturing Practices (GMPs), as required by FDA. All labeling is FDA compliant.
We have the best products for people looking for bodybuilding and weight loss.
Amazon is a great place to start a business selling supplements.
Amazon's Drop Ship Program makes it easy to start your own supplement business. Amazon is a top seller in vitamins and supplements, so why not make use of their dropship program?
Every day people search for the following vitamins or supplements. We can help you make them available to the masses via Amazon: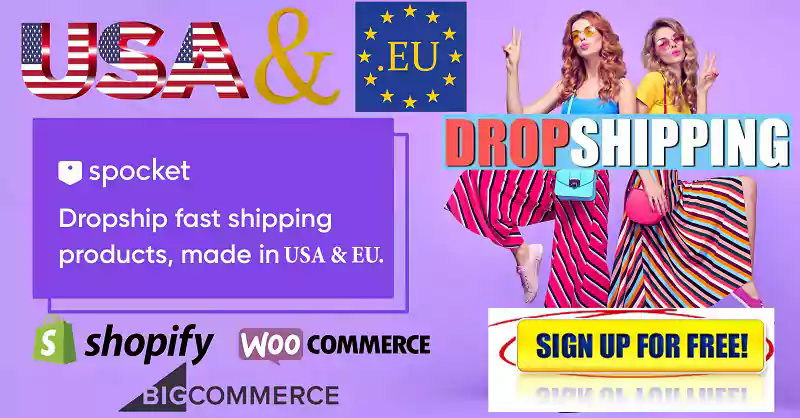 Antioxidants
Bone Health
Weight loss and diet
Digestive Health
Heart Health
Multivitamins
Sports Nutrition
Formulas for Men
Women's Formulas
Probiotics
Vitamins & Minerals
Vitakem also offers these supplements in a variety of forms, including:
Tablets
Powders
Capsules
Gummies
Softgels
Chewables
Fulfillment By Amazon (FBA)
Fulfillment by Amazon (FBA), a low-cost program that allows you to participate in their warehouse and shipping programs, can be a great way to make the most of this opportunity. Vitakem makes it easy to market your private label vitamins and supplement on Amazon.com. You can sell at your own pace. If you prefer, you can set up an account immediately.
It's easy to get started selling your vitamins and supplements on Amazon
Vitakem, a white-label supplement company, provides the best quality vitamin and mineral products. Our private label program and stock formulas will help you build your brand. You'll be able to get started quickly with our competitive prices and custom-designed labels. Selling your products through Amazon will save you space and time, allow you to manage your inventory better, and you can provide the service people want.
First, get your product to Amazon. Amazon will require your product in order to sell it. To do this, send it to Amazon's fulfillment centres.
Upload your listing to Amazon.
Print the PDF product labels and shipping labels from Amazon.
You can ship your merchandise via Amazon discount shipping, or by your own carrier.
Next, Amazon will store and receive your product. The items will be cataloged and ready for shipment.
After your inventory has been received, Amazon scans it.
Amazon stores all items.
You can easily track inventory using an integrated online tracking tool.
Then, watch your orders grow. Customers can search Amazon for the supplements that they require. Customers can search for supplements on other e-commerce channels such as your site.
Amazon Prime will allow you to order your product, and you can rank it by price points.
If you wish, global expansion is possible.
You will see an increase in sales after you join Amazon to ship and track your orders. FBA sellers reported more than 20% increases in unit sales.
Next: Amazon will take your product from its inventory, pack it up and ship it.
Amazon uses high-speed sorting and picking systems that quickly locate products in warehouses.
You can manage your order volume, no matter how many bottles you sell.
You can combine your products with FBA products you have ordered.
Final: Amazon's fulfillment centers ship your products to you with full support.
Amazon will allow the buyer to choose their shipping method. All shipping costs include service fees.
Customers can track their orders and access tracking information.
If the order was placed through Amzon.com, customers can reach customer service to ask questions.
Vitakem is the perfect tool to help you expand your customer base. We love helping people. Vitakem and Amazon will help you get your product on Amazon.
How does dropshipping work?
We have given you a quick overview of dropshipping. Now we want to dive deeper into the workings of this model.
Dropshipping involves three main parties: suppliers, dropshipping-based retailers, and customers.
Suppliers can be either manufacturers or wholesalers. They don't sell products to the general public. They sell products to retailers in bulk.
Customers are the end-users. Customers visit dropshipping stores to purchase the item they desire.
Dropshippers (owners of dropshipping stores) act as intermediaries between initial suppliers and end consumers.
Dropshippers don't purchase large quantities of products and do not keep them in stock as traditional retailers. They list the merchandise from the manufacturers on their websites.
Dropshippers purchase identical items at wholesale prices when customers place orders at retail. They will forward details to suppliers for fulfillment.
Dropshippers is the business name given to suppliers who are responsible for packaging and shipping the products to customers.
Dropshipping store owners keep the markup amount, or the difference in prices, as profit.
Dropshipping is a great way to get rid of the hassles associated with logistics and inventory management. Dropshipping allows you to focus on selling, marketing, and promoting products. You can also track and support customers.
Dropshipping is an affordable way to launch an online business. Dropshipping does not require a physical investment. Anyone can sell using a laptop and an Internet connection. You don't have to pay anything until the customers make payment. You do not have to take the risk of selling unsalable goods.