Reading Time:
5
minutes
You might be curious if dropshipping books is possible if you landed on this page.
Yes. This industry has many suppliers. These suppliers provide high-quality books and print on-demand services at affordable prices with fast shipping.
We've compiled a list of the top 10 best. You will also find 5 top-selling dropshipping products for books.
Are Books A Good Dropshipping Niche?
Books are not an ideal niche for dropshipping. The global books market is expected to grow from $115B to $124.2B in 2016, to $124.2B by 2025 . However, the CAGR rate of 0.9% is low. It's also highly competitive due to the presence of Amazon, HalfPriceBooks and Powells.
Dropshipping books is not a good idea for beginners. Consumers can now read digital versions (eBooks), through Kindle and the internet. Both types of books can be coexisted, but you'll need to make it more appealing to people to buy physical books.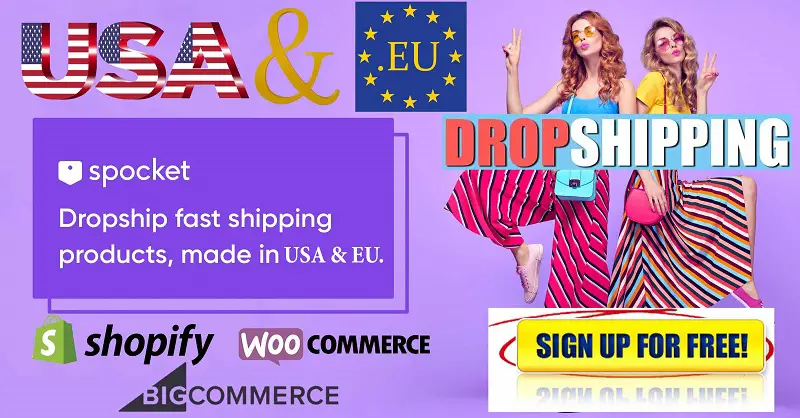 There are also many online book summary services that can be cheaper than printing books.
We recommend this niche to dropshippers who are already experienced. The more difficult it is, the greater the reward.
10 Best Books Dropshipping Suppliers
Here are the top 10 dropshipping suppliers of books.
Lulu gives you all the tools you need to design and create your own journals, books, calendars and yearbooks. Once you are done, you can either sell them on your preferred eCommerce and dropshipping platforms, or on the Lulu independent bookshop.
The supplier will handle all the details, including printing, publishing, fulfillment, and delivery to your customers.
Books Dropshipping Features
Express and expedited shipping options allow you to deliver to up 150 countries in 3 – 5 days (production time not inclusive).
Templates and guides to help you publish your own ebook or print book.
There are 3,000 combinations of format, color and size options.
Accept PayPal, credit/debit card, Google Pay and Shopify Pay.
Integrate with Lulu Bookstores, Amazon, Barnes & Nobles, Ingram Networks, Apple Books and Google Play.
Pricing
Lulu is totally free to use. Only pay for the books you print and ship to your customers.
IngramSpark, which is similar to Lulu Express and other dropshipping companies for books, is a top supplier of print-on-demand dropshipping. It is a subsidiary of IngramContent, a well-known publishing company that has provided services to hundreds of thousands of small and large publishers. IngramContent also owns the largest book inventory in the industry with 7.5 million titles.
Books Dropshipping Features
Fast global delivery.
Guidebooks available for free
There are many formats available to suit any book genre.
Support hardcover, paperback and color printing as well as eBooks
Accept PayPal, credit/debit card payments, and bank accounts.
Compatible with Amazon, Apple and Kobo.
Pricing
Uploading a book to Instagram costs between $25 and $49 You then pay for each book printed, and delivered to your customer.
Blurb's user-friendly, visually striking design tool that allows you to quickly create professional book pages in just minutes is what makes it stand out.
The company was established in 2005. It has produced over 2 million books. These titles include photography, cookbooks and travel books as well as comic books.
Dropshipping for Books
Rapid delivery to over 70 countries and territories
You can support hardcover, paperback and color printing as well as eBooks in a variety of formats.
Accept credit cards and PayPal.
Compatible with Blurb Bookstore and Amazon, Ingram, Apple iBooks and other 39,000 libraries.
Pricing
Blurb is completely free to use. Blurb is free to use. You will only need to pay for the books that you send to your customer.
Other than the three suppliers mentioned above, Kindle Digital Publishing as well BookBaby provide great print-on demand options for book dropshipping.
Amber Withers is an online shop named after Amber, a young author who wrote multiple books titles including Winters Academy and Amulet of the Witch.
Dropshipping for Books
Worldwide shipping
Paypal allows you to process orders.
Pricing
Dropshipping books by Amber Withers is completely free.
We then have HalfMoonBay. You will find comic books and gift books of high quality that you won't find anywhere else online.
HalfMoonBay also offers access to a variety of merchandise featuring iconic characters from Disney, Pixar and Marvel Comics, DC Comics, Minions and many other brands.
Books Dropshipping Features
Shipping fees for PS2.95-PS3.95
Due to licensing agreements, you cannot ship to certain countries other than the UK.
Payments through Papal, Apple Pay and Google Pay as well as major credit cards
Pricing
HalfMoonBay has no subscription fees.
It is important to remember that Dropship Branded Products from HalfMoonBay require you to contact them to request permissions and certificates.
AliExpress's reliable dropshipping supplier Ningbo Yingtong Plastic offers a large selection of Chinese fiction and novels.
Books Dropshipping Features
Worldwide delivery.
You can pay with Paypal, Visa and MasterCard, Maestro. American Express, Wire Transfer. AliExpress Pocket.
Pricing
Dropshipping from Ningbo Yingtong Plastic is completely free
Nbyinto Book Store, another trusted AliExpress dropshipping supplier, focuses on educational products such as drawing books, language learning and books for children.
Books Dropshipping Features
Affordable products.
Global delivery.
You can pay with Paypal, major credit/debit card, wire transfer, AliExpress Pocket and other payment methods.
Pricing
Dropshipping from Nbyinto Book Store is completely free.
PepperAndCute is a great place to look for dropshipping notebooks or journals. PepperAndCute has some of the most attractive notebook designs, which are sure to grab people's attention.
You will also find a variety of beautiful stationery products, including pencil cases, paper clips and stickers.
Dropshipping for Books
Delivery to the UK within 2 to 4 days
Paypal and credit cards are accepted for processing orders.
Pricing
PepperAndCute does not charge a subscription.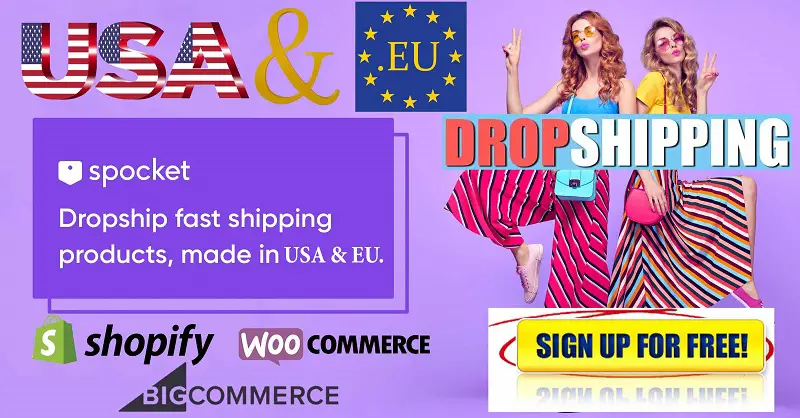 AliExpress, the most well-known cross-border B2C Chinese website owned by the Alibaba Group, is known as the AliExpress.
There are currently more than 100,000,000 items in various dropshipping niches. Many of the items are directly from manufacturers, which will help eliminate middlemen.
Books Dropshipping Features
Dropshipping books at very low prices
Shipping fees are almost always free.
Delivery to more than 200 countries and regions around the world
There are 20+ payment options, including Visa, MasterCard and Maestro, American Express Wire Transfer, Paypal and AliExpress Pocket.
Many dropshipping applications are supported, including Oberlo and CJDropshipping. EPROLO, DSers, EPROLO, and EPROLO.
Pricing
Dropshipping from AliExpress is completely free Dropshipping is completely free from AliExpress. You just need to pay the shipping and product costs.
Spocket is the last dropshipping provider for books. Spocket connects you to reliable dropshipping sellers in the US/UK, and offers products at discounts of 30%-40%.
Spocket, an Alibaba technology dropshipping partner, allows you to begin dropshipping quickly and easily from Alibaba.
Dropshipping for Books
In just a few clicks, order product samples
Invoicing for brands
Credit cards are accepted for processing orders.
Connect with Shopify and BigCommerce, WooCommerce Squarespace, Squarespace, Felex and Ecwid.
Pricing
Spocket products can be imported to your store starting at $24 per month with the subscription plan
4 Best Books Dropshipping Products Ideas
These are 5 of the most exciting dropshipping products for books.
Reusable water drawing books
Reusable water drawing books are the second most popular dropshipping product idea. Hidden drawings can be created by filling these books with water. The drawings will eventually fade as the water evaporates. This allows for repeated use.
Dropshipping is a great way for parents to keep their kids occupied with reusable water drawing books. They can be used to teach children observation skills and learning skills.
Mini Retro Notebooks
Dropshipping notebooks is possible by promoting these retro minis. They are small, cute, and very attractive. According to research, people are obsessed with cute stuff.
They also help to evoke nostalgia, which is a human bias which increases the willingness of people to spend money.
Soft Cloth Books
Cloth books make a great gift for children, and parents don't have to worry about them being destroyed by their kids.
Sound papers will be available in more advanced cloth books. This adds extra excitement for children as they flip through the pages.
DIY Memory Books
Dropshipping is a great way to preserve your most memorable moments. There are hundreds of pages with various backgrounds and illustrations. It also features a unique, old-fashioned design that will attract people's attention. This is the first step in any person's shopping adventure.
Conclusion
Due to Amazon's fierce competition and other well-known marketplaces, books are a difficult niche for dropshipping.
However, dropshippers with the right marketing strategies can still make decent money off the huge books market.