Reading Time:
4
minutes
Dropshipping has become a popular business model in recent years, not only because of the high potential for profit but because of the generally low barrier to entry regarding start-up capital and otherwise.
Disregarding the evident potential for business growth and success as an e-commerce Dropshipper, the model doesn't come without its own disadvantages and pain points. While there's zero overhead involved with running a dropshipping store, it doesn't lack in logistical headaches!
With that said, in what follows, we'll be exploring the many pain points involved with running an e-commerce dropshipping store. Following, we'll share how we here at Obor Desk can help alleviate these pain points, ultimately allowing you to take your dropshipping store to new heights!
Eager to learn more? Let's get right into it, shall we?!
Overview of Dropshipping Pain Points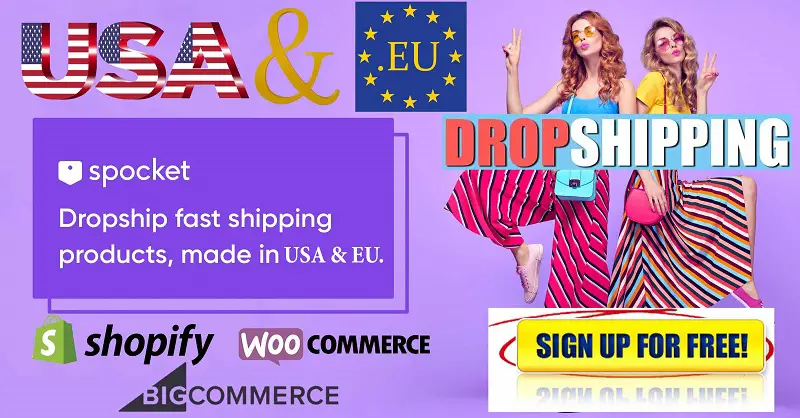 While the upside of dropshipping far outweighs the downsides, it remains imperative to approach it in such a way so as to avoid said downsides from impeding your success. These downsides are otherwise known as pain points… If you're an existing Dropshipper, you know what we're talking about!
Like any business model, some pain points are to be expected. Too many, however, and the success of a business can implode. Below are the four most common pain points of dropshipping:
Unreliable Suppliers
High Supplier Prices
Shipping Delays
Poor Customer Service
Unreliable Suppliers
Likely the first and most common problem encountered as a Dropshipper is the ever-so-annoying "Supplier Challenge". Look, finding a supplier can prove to be a challenge in and of itself.
Whether they lack the staff to fulfill your demands, the urgency to meet your standards, or the tools available to deploy, finding a reliable supplier is an all-too-familiar pain point.
High Supplier Prices
Even once you find a "reliable" supplier, you may find that they have a price too high for your current capacity. Whether it's their minimum order value, their minimum order quantity, or both, it may prove too much to afford.
In such a case, you're back to square one, eager to find a supplier that's both reliable AND affordable…
Shipping Delays
Because dropshipping involves zero overhead regarding tangible inventory, all operations are outsourced to suppliers, thus 100% of the reliance is placed on said supplier and/or manufacturer.
As a result, and for a myriad of potential reasons, shipping delays are often a common pain point experienced by many Dropshippers and dropshipping stores.
Poor Customer Service
Finally, because most, if not all of the operations side of the business is outsourced, poor customer service is yet another likely pain point.
Whether on the side of the supplier or due to a lack of performance on behalf of the customer service team you've hired, customer service (or lack thereof) is an often complained about and an otherwise dreaded department when it comes to dropshipping.
Obor Desk Services
Enter Obor Desk! What has been otherwise unavoidable circumstances for Dropshippers has now found the ultimate solution…
Founded in 2018 as a foolproof dropshipping solution, Obor Desk is a one-stop shop that seeks to connect eager Dropshippers with reliable suppliers whilst streamlining the shipping process simultaneously.
Shipping more than 15,000 packages daily, we here at Obor Desk rely heavily on automation systems and advanced streamlining tools to service our thousands loyal clients worldwide. With that said, below are some of our most popular services:
Free Product Sourcing – We help search for and list the most in-demand products on the market.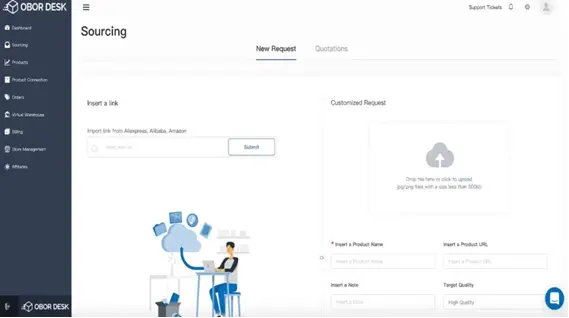 Business Expansion & Automation – Through in-depth research and automation, we help clients expand operations and reach a greater target audience than ever before.
Branding – We provide custom packaging and help implement effective digital strategies that will establish your store as an authority and industry expert.

Quality Control – We ensure only the best products are rolled out on your eCommerce store so that ultimate customer satisfaction and ROI are achieved.
Other popular services that we offer include but are certainly not limited to account management, order tracking and data analytics, shipping and delivery optimization, and payment processing, just to name a few.
How Obor Desk Works
If any or all of the above services sound both relevant and useful, you're likely intrigued as to how it all works… If so, this is the section for you!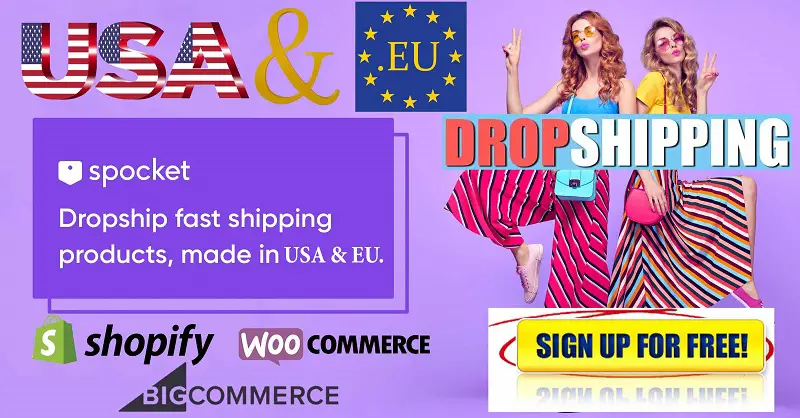 Simply put, we here at Obor Desk use an 8-fold automation process encompassed into one easy-to-use platform that streamlines the supply chain operation at large and provides YOU, the client, with an optimized business model that you can thrive on.
What's the 8-fold automation process, you ask?!
Well, the first step is to integrate Obor Desk's software with your distinct default marketplace of choice, whether Shopify, Amazon, Magneto, eBay, WooCommerce, or Big. Once integrated, you, the owner and operator of the dropshipping store can manage all systems and operations from our unique Dashboard.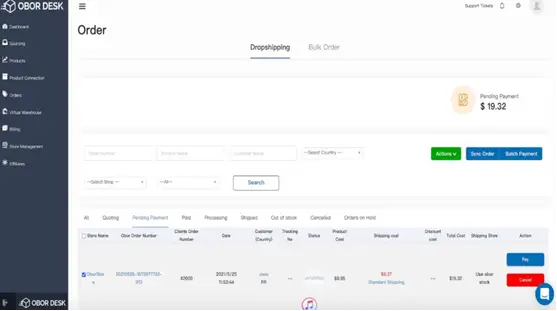 From there, our platform provides you with a myriad of solutions to the otherwise daunting pain points of being a Dropshipper, from free product sourcing, branding, and purchase orders to quality control, virtual inventory stocking, package inspecting, and shipping.
Conclusion
Committed to alleviating the many pain points that Dropshippers experience on a daily basis, we here at Obor Desk provide the necessary solutions to succeed as a modern e-commerce business.
Whether it's finding reliable suppliers or streamlining shipping solutions, Obor Desk has you covered! Having assisted hundreds of clients to date, we take control of all fulfillment logistics so that YOU can focus on the tasks that better move the needle for your brand or business.
Eager to learn more about how you can take advantage of our services? Be sure to visit us today to explore our many solutions! Satisfied and ready to get started? Don't hesitate to register with Obor Desk and begin your journey toward continued growth! Finally, don't forget to follow us on Facebook, YouTube, Instagram, and TikTok to stay up on the latest regarding dropshipping news, insights, and product recommendations! Chat soon!