Reading Time:
8
minutes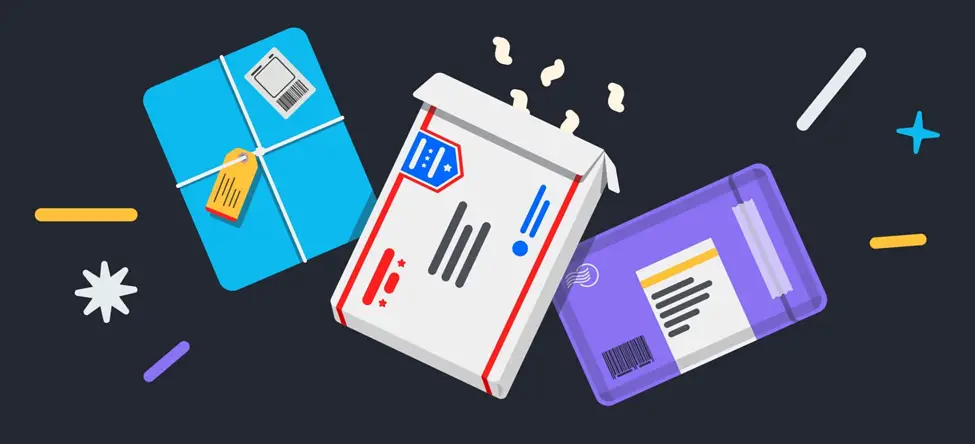 Start-up fees and fulfilment issues deter many people from opening an online store.
Instead of paying for thousands of goods upfront, you might have someone else manage your fulfilment operations and pay for the upfront inventory expenditures. Start-up costs are lower and you can work from anywhere in the world. Is it really that good? If you know where to begin, it's not difficult.
Throughout this chapter, I'll go over the advantages of dropshipping, as well as two key operating concepts for getting started as a dropshipping entrepreneur.
Listed below are our top 5 dropshipping suggestions to assist you in your endeavours.
1. Accept responsibility for the mistakes made by your supplier.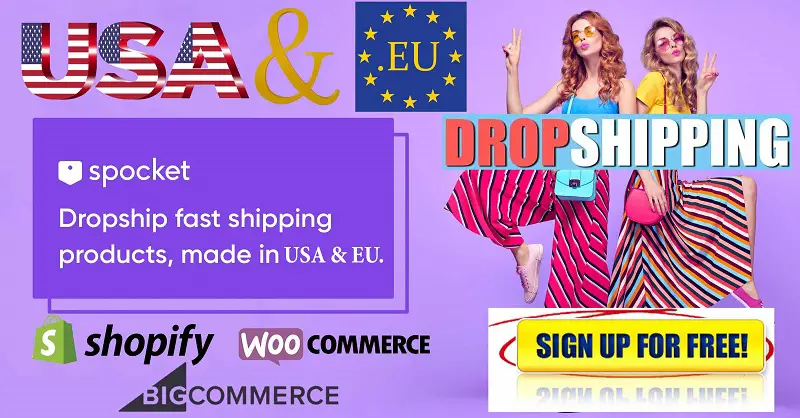 It's inevitable that even the best suppliers will make mistakes, and you'll have fulfilment issues from time to time. If your supplier provides the wrong item or nothing at all, what should you do? We've got three possibilities for you:
Own up to the mistake
You should never point the finger at your drop shipper after making a mistake. This will simply lead to more uncertainty and make you appear unprofessional. The drop shipper is completely unknown to the consumer. Instead, take responsibility for the issue, provide an apology, and explain your plans to make things right with the customer.
Remedy the situation for the client
To compensate for a mistake of this magnitude, you may wish to offer the customer something in return. This could include a refund of the delivery price (a particular favourite of ours) or an upgrade if the customer needs a new item to be shipped.
Make the vendor responsible for the repair
Assuming accountability for an error does not necessitate a reduction in profit margin. Customers can expect trustworthy suppliers to pay for their own mistakes to be fixed, including the expense of shipping things back to them. Even if you give the customer freebies or upgrades, it probably won't pay for it in the long run. These public relations and brand-building expenses must be taken into account.
It's important to remember that even the greatest dropshipping providers occasionally make mistakes, so you should be particularly suspicious of a vendor who consistently fails to correctly fulfil your orders. Your company's image will be tarnished if you cannot persuade the current supplier to alter their behaviour. It's time to hunt for a new supplier if this is the case
2. Keep tabs on the quantity of merchandise on hand.
The most difficult part of running a dropshipping business, according to most seasoned drop shippers, is keeping track of inventory across many suppliers. When it comes to attracting repeat customers and brand advocates, it's not a good idea to continuously alert them that their item is out of stock.
When it comes to ensuring that you don't sell out-of-stock things, it's a complicated process that requires careful planning. A web-based solution like Ordoro or Shopify tools like DuoPlane and Syncee can help you sync inventory. Using real-time data flows from suppliers is an excellent choice, but this isn't always the case.
In order to limit the quantity of out-of-stock items that you sell, here are some best practices for inventory management that you may implement.
Use a variety of providers/suppliers
With many providers, you have the ability to get the best deal. Why? The greatest method to increase your order fulfilment rate is to have many suppliers with overlapping inventory Is Supplier A out of stock? 
There is a significant probability that Supplier B has the item in their stock? Furthermore, relying solely on a single vendor as a source of your product has a high degree of risk. To put it another way, if they refuse to work with you or raise their prices or go out of business, it puts your company's future at risk.
Your biggest fear is that you can't locate two dropshipping vendors who have exactly the same products, but if they operate in the same niche or business, they'll certainly have the most popular items on their shelves.
Your products should be chosen carefully
Focus on selling things that you know are available from both of your vendors, which brings us to our final recommendation. In this manner, you have two potential fulfilment possibilities.
Make the most of generics in your writing
There may be near-identical products that can be used interchangeably across two providers, even if they don't have the exact same item. It's especially true when it comes to smaller product add-ons and accessories. 
A generic product description allows you to fulfil an order from any supplier because you can prove two products are virtually identical. In the model field, include the model numbers from both suppliers. That way, you don't have to make any changes to the invoice before sending it to the supplier.
Make sure the item is still in stock
If a dropshipper has an item listed on its website, it doesn't indicate that it's always going to have it in stock. The availability of things you're considering selling should be discussed with your sales representative. What percentage of the time are these items in stock? Alternatively, does the dropshipper just have a handful of the product on hand and frequently have difficulty reordering from the manufacturer? You'll want to steer clear of these kinds of items.
Managing orders that are out of stock
It is inevitable that you may encounter customer orders that you cannot fulfil, regardless of your best efforts. Instead of alerting the customer that the item is out of stock, offer a complimentary upgrade to a similar but better product. Having a satisfied consumer is a win-win situation for both parties. It's fine if you don't make any money from the order. If the consumer had cancelled the order, you would have lost money as well.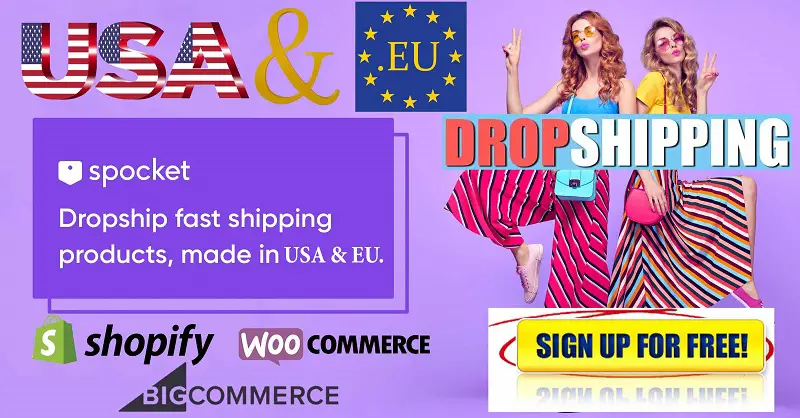 3. Handle shipments with precision.
To recap, using multiple suppliers increases your chances of having your products in stock, allows you to diversify geographically for faster delivery times, and prevents you from being dependent on a single supplier for your products—a useful backup plan if your go-to supplier runs out of stock over the Black Friday Cyber Monday weekend. 
What's the best way to choose a provider when there are so many options? There are a number of options to choose from, including:
Provide a preferred vendor with all orders
If you have a single supplier that provides excellent service, a wide assortment, and a wide range of products, you can simply default all orders to this source. Adding your supplier's email address as a recipient for all new order confirmation emails makes this a cinch to accomplish. Ideally, your favourite supplier will stock most of the things you sell if you adopt this strategy. If you don't, you'll have to deal with a lot of re-routing orders.
By location, a driver is given a route
In the event that you have many suppliers that stock the bulk of your products, you can simply direct your client's order to the provider nearest to the customer. You'll save on shipping costs as well as speed up delivery to your consumer.
On the basis of availability.
Since many drop shippers may not have all of your products in stock, you'll have to route orders according to which one has the item in stock. If you're doing it manually, this approach is more time consuming; but, if your suppliers give data feeds, it can be automated with a service like eCommHub.
Orders should be routed based on their cost
It's excellent in theory, but it can be tough to automatically decide which source is the least expensive unless one company has much superior pricing. Drop fees, real-time shipping rates, and real-time supplier prices must all be taken into account when developing an automated solution. That's why implementing an accurate automated method to accomplish this isn't impossible.
4. Manage chargebacks promptly.
Your business will receive a "chargeback" when a consumer contacts their bank or credit card company to dispute a charge you've issued them. The amount of the disputed charge will be temporarily deducted from your account by your payment processor and you will be asked to confirm that you supplied the products or services to your customer. 
If you don't have proof, you'll lose the money and pay a $25 chargeback processing fee. An account suspension or cancellation may be your only option if your chargebacks outpace the volume of purchases your process.
Customer chargebacks are primarily caused by fraud, but customers may sometimes challenge a payment because they didn't recognise your firm, forgot about the transaction, or simply disliked the product they purchased. Nothing surprises us anymore.
It's imperative that you respond swiftly to chargebacks because you have only a few days to do so! To be eligible for a refund, you'll need proof of the initial order, delivery tracking information, and possibly a wholesale packing slip detailing the items you ordered and sent. While it's unlikely you'll get your money back if you've made any false assertions or promises, you have a fair chance if the transaction was legitimate.
Chargebacks involving orders with various billing and shipping addresses nearly always result in a loss. Most credit card processors will only reimburse you for fraudulent orders that are mailed to the billing address on the card. Since reacting to chargebacks is a waste of time, we don't even bother in our businesses.
5. Create a return policy that works.
A good rule of thumb is to familiarise yourself with the return policies of each of your vendors before drafting your own. As long as they have a 45-day return policy, you can be a little more lenient. If you only deal with one supplier who has a severe return policy, you may want to rethink the terms you have in place.
Returning an item to a store is as simple as following these steps:
You receive a return request from a consumer.
A return merchandise authorisation number is requested from your supplier.
You receive a wholesale price credit back from the vendor.
You provide the consumer with a complete refund for the merchandise they purchased.
However, it's not always this simple. Returns can be complicated by the following:
There are restocking charges
If you have to return an item, you may be charged an additional price by some vendors. You should avoid including these fees in your return policy even if your supplier charges them. They appear outmoded and unwelcoming to your target audience. In spite of the fact that you may have to pay a price from time to time, you'll likely reap the benefits in the number of consumers that choose to work with you.
Defects in the product
Receiving a damaged item is bad enough; having to pay return shipping is even worse. The majority of dropshipping vendors will not pay for the return shipment of faulty goods. When it comes to liability, they believe that because they didn't make the product they aren't responsible. In their eyes, it's simply a risk of selling subpar goods to a retail market.
Get your dropshipping business up and running now!
Make sure to check out MediaOne Singapore's dropshipping in-depth articles if you're interested in learning more about it!
It is possible to get a dropshipping business up and running quickly, but remember that it is not a fast track to making money. Customer satisfaction and loyalty are two of the most important factors in a successful dropshipping business.