Reading Time:
4
minutes
Dropshipping is a form of retail fulfillment in which a business does not keep an inventory of the products it sells. When a dropshipper sells a product, he/she buys it directly from a third party (manufacturer, wholesaler, or other retailer) that ships the product directly to the customer.
The process of dropshipping is not complicated if you start an online store with the dropshipping model. However, when orders flood in, sure, you love to see that happen, but it can be time-consuming and tedious to deal with all the orders manually. So here comes the top-ranked AliExpress dropshipping tool – DSers. It helps you automate the process of order fulfillment, so it means that all you need to do is click the button.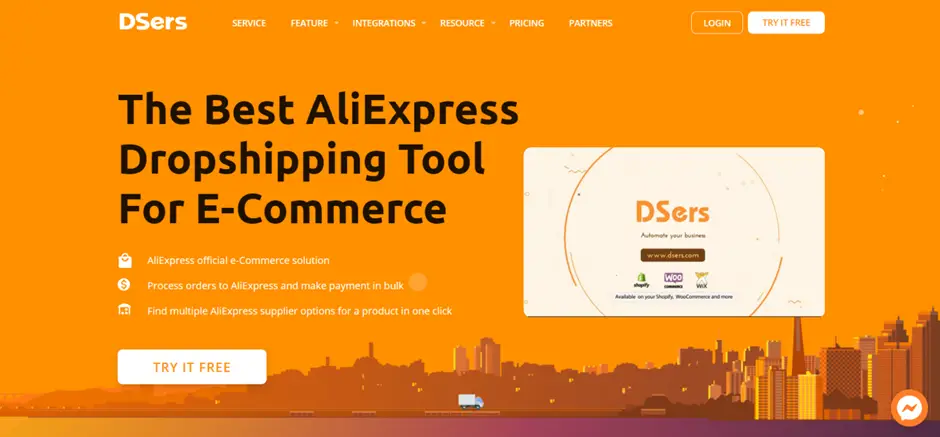 For beginners, the lack of sufficient information can make starting dropshipping with DSers difficult, but of course, you can't let that stop you. After all, you still want to run a low-risk, profitable business. In this article, we will try to dispel all your doubts and reveal the facts about running a dropshipping business with DSers.
Here's a quick overview of DSers features:
DSers helps you find products directly from the dashboard. DSers can search for valuable, highly-rated products for your dropshipping store.
The tool automatically finds the right seller, who might help you deliver the right high-quality product to the end customer.
All the orders can be placed by DSers with a click. To operate properly with the customer's support, the order statuses are synced automatically to the DSers dashboard.
You can add a pricing rule for new products. When you edit and update a product on DSers, the price will be automatically updated on your dropshipping store.
Fact #1
DSers can help you save up to 97% of the time it takes to complete an order.There are over 150,000 merchants and users who have trusted DSers for the advantages of DSers, and DSers has also helped its users deliver over 7 million products. Impressive numbers, right?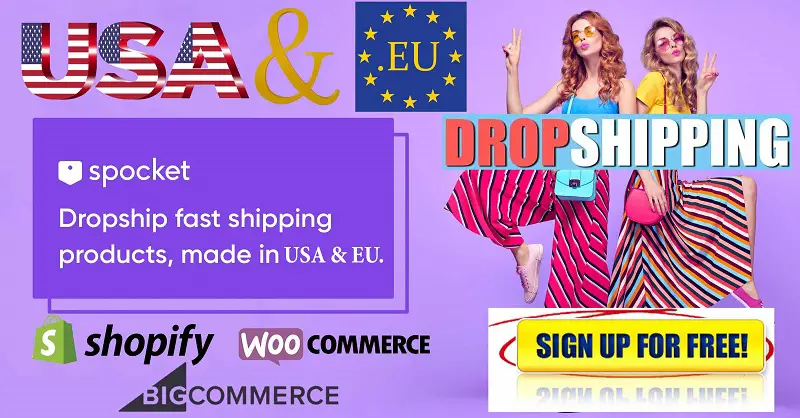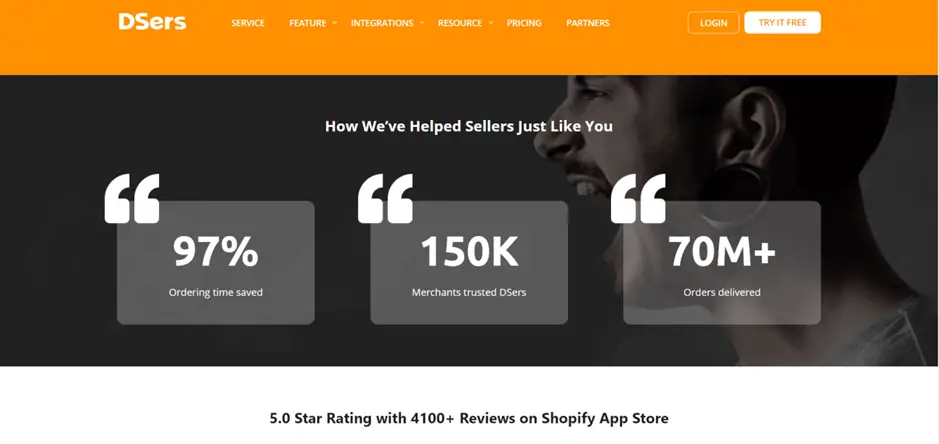 Apart from that, DSers have received over 5,000 5-star positive reviews on the Shopify app store, and it is also the top-ranked Shopify dropshipping app.
Fact #2
A large number of unpaid orders added to the waiting list of AliExpress could be considered fraudulent. Try to avoid unpaid and canceled orders. You need to remove them from the list and pay immediately to avoid doubts about management.
While you can place unlimited orders from DSers to AliExpress, your AliExpress account will not be blocked. Because DSers is the official AliExpress e-commerce solution, and users of DSers are whitelisted by AliExpress.
The AliExpress whitelist allows DSers users to:
Place unlimited orders without restrictions. Associating with AliExpress, DSers will allow users to place an unlimited number of orders per day instead of any other delete solution.
Place all your orders waiting on DSers. It is simple, with the click of a button to place all orders at once. There is no need to manually fulfill the orders one by one.
Get Recommendations from the AliExpress Dropshipping Center. AliExpress will suggest some trending products based on what you are selling. DSers users can easily find new suppliers and better products.
Fact #3
Growth is important in the e-commerce industry, so having multiple stores to offer a wide variety of products is a necessity for most e-commerce entrepreneurs.  It can be helpful to manage all the different online stores in one place. Here comes the DSers Multiple Store Management feature, with which you can link multiple stores from different dropshipping platforms, such as Shopify, WooCommerce, and Wix, into the same DSers account.
Simplicity and savings are the most attractive benefits of being able to manage multiple dropshipping stores in one place under one page. By accessing all stores on the same platform or different platforms with one DSers account, you get rid of the hassle of having to log in to different platform accounts and view stores one by one to manage products and orders. 
Fact #4
 Keeping your customers up to date with their purchases is one of the best ways to make them satisfied. They are more likely to buy from you again. The DSers Auto Sync Tracking Numbers feature helps you offer correct and updated information and feedback to your customers.
In addition, the most outstanding part of Auto Sync Tracking Numbers is that once you have paid for an order on AliExpress, you do not need to do anything with it and can move on to the next order. In fact, DSers automates everything to help you save time and grow your online business.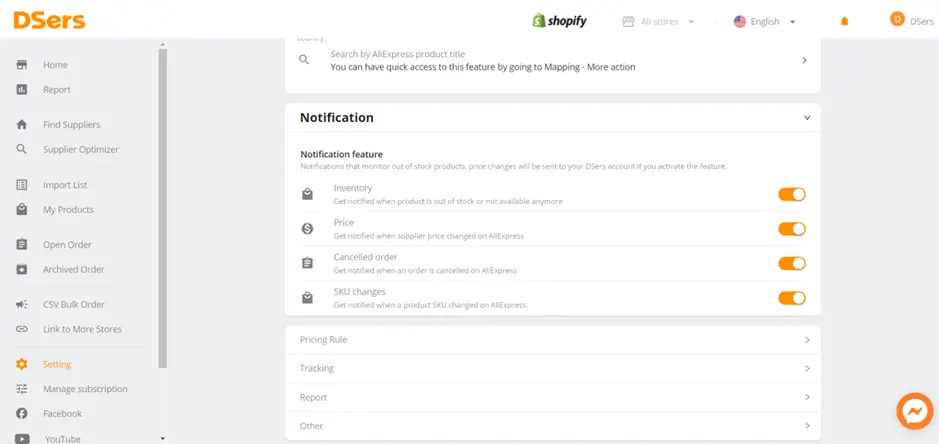 Besides keeping your customers updated on their purchases, as the shop owner, it's necessary for you to control the overall situation of your suppliers and products. The DSers Auto Update Order Status feature helps you to make sure you know if there is any case on your order. Was this order placed? Has it been delivered yet? Is my store still having problems with AliExpress? With DSers dropshipping technology, automatically tracking the status and information of all orders is an advanced way to scale your business.
Fact #5
It can be difficult to display the perfect product for your customers. Offering too many choices may backfire. If you import some products with many different colors and sizes, sometimes certain colors may not be what your target likes.
In some cases, you end up with too many variations and want to split one product into smaller ones, which is why DSers offer the Product Division feature. Once the product is in the Import List of DSers, you are free to edit and personalize every item as you like. If you find a product has too many different colors or logos, you can decide to split the product.
Now you know the basics of DSers and AliExpress dropshipping, if you have more questions about DSers, don't hesitate to contact DSers for help.