Reading Time:
10
minutes
This site might be a result of your search for the best eBay alternatives or eBay. You might have become frustrated selling things on eBay or are looking for endless opportunities that might be available for your business.
No matter what the reason, there are many auction websites like eBay that are already on the market. You can click to also learn more about eBay dropshipping site.
eBay was originally created in 1995 to allow you to sell unwanted or excess items from your home. It's a C2C marketplace, with more than 171,000,000 active users. The platform has listed over 1 billion items to date.
It is an excellent place to sell and showcase your products. It has seen a lot of changes over the years. Today, less than 15% are auction-based listings. Most people buy and sell on fixed price (Buy It Now) options. People might believe that eBay is losing to Amazon, but it is not true. They reported an increase of 14% in revenue last year.
Many hobbyists and small-business owners have turned to eBay to start their own businesses and build an empire.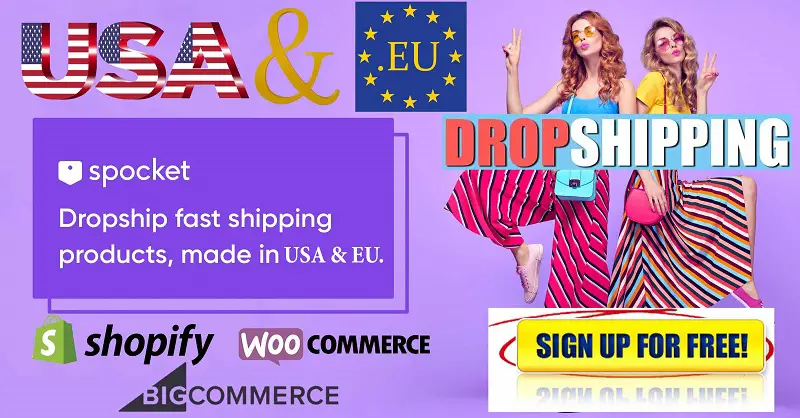 We are happy to discuss the pros and cons of eBay, as well as the websites that can be used to boost your business.
Pros and cons of selling on eBay
eBay allows you to sell almost anything. We will now discuss the benefits and drawbacks of selling on eBay. You can then decide whether you want to use ebay to sell your products again or if you would prefer to look at other sites like ebay.
The pros and cons of selling on eBay
High Visibility
Ebay is a popular online marketplace that allows people to sell and buy on. In the first quarter 2018, there were 171 million active buyers. This gives you a huge base of buyers to show your product to and convert them into buyers.
Simple set up
If you're just starting your online business, it can be difficult to set up and manage an online store. Ebay makes it easy to create an online storefront. Sign up and choose a subscription plan to start selling your products on your Ebay store.
Seller Protection
While many marketplaces place a lot of emphasis on buyer protection, they often forget that the backbone of their platform is actually their sellers. eBay ensures that both buyer and seller rights are protected, and that there is no fraud by anyone. This makes business transparent. Ebay does not sell products, it's a buyer and seller platform.
The Cons of Selling on Ebay
Marketplace Fee
Ebay charges sellers a complicated marketplace fee. There is an initial fee for listing the item on Ebay. Then there is a fee for the total sale price. Finally, you can add an optional fee to help potential buyers find your products. These fees can quickly add up so make sure you do your math on the marketplace to avoid any loss.
High Competition at Low Prices
This could prove to be a nightmare for many people, as thousands of sellers are selling the exact same product. This has made it more difficult to compete. Ebay is a popular website for bargain shopping. This means that many people look for very low prices on Ebay, which can sometimes be difficult for small-business owners.
Limited Control
Selling on eBay or other platforms is a lot more controllable than selling on your website. You need to be consistent with branding, adding policies and other aspects. It is difficult to acquire long-term customers because of the limited contact with customers.
Do you think you know the answer? Is it worth using eBay? Keep reading to find out if there are other ecommerce websites that offer better value than eBay.
Top 10 best websites like eBay to sell online
You can sell your products online on a variety of online marketplaces that are similar to ebay. Below is a brief description of some of the most popular websites like ebay. You can pick the one that suits your needs best.
Amazon
Amazon is a strong competitor to eBay, despite the fact that it's not an auction-based website like eBay. Amazon's products are determined by the type of retail store. This means that you can sell your product immediately for a fixed price. Instead of waiting for buyers to finish bidding, wait for them to complete their purchase.
You have to pay eBay to post your listings, and you also have to pay a percentage of the sale value. Amazon doesn't charge for listing your products on their site. Only $0.99 per item is charged.
Amazon's fulfillment service is amazing. You will need to ship your products to their warehouse. Amazon will ship your items whenever you place an order.
Bonanza
Bonanza, another marketplace that allows you to sell products online, is another great option. If you have unique items to sell, it is possible to do well. Bonanza is much less popular than ebay, but its sellers to buyers ratio is very high at 1300 to 1, compared to ebay's 10:1. Because there is less competition, you can get more exposure for your products.
This marketplace is fixed-price and charges a 3.5% commission when a product sells, compared to the huge 10% charged by eBay.
Bonanza is easy to use and requires no technical knowledge. You can also import your products to sell on Amazon, eBay, and other online retailers.
EBid
eBid, which is an auction-based website, is very similar to eBay. Fixed price sales are also available so that you can decide how to sell your products. eBid isn't very popular with buyers and sellers, but it is easy to get started selling on ebid.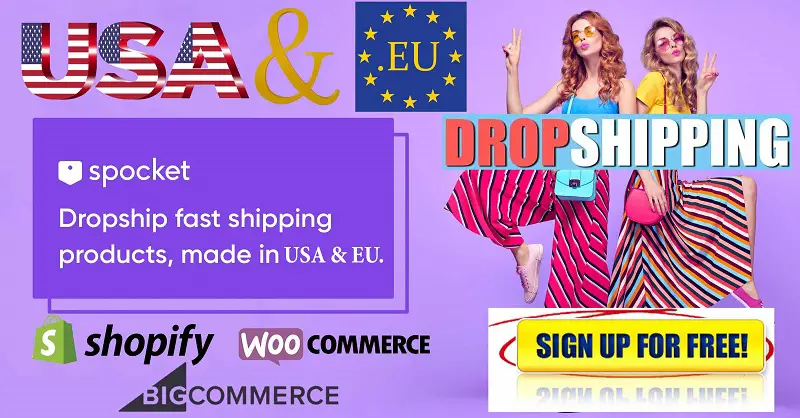 The total commission for each sale is 3%. Although selling costs are lower than ebay, the number of visitors and profitability ratings is also lower. You can still try your luck as merchant.
Etsy
Etsy is an online marketplace for artists, vintage lovers, crafters and sellers of handmade products. Etsy was founded in 2005 and has over 1.8 million sellers and 30 million buyers. It is therefore a top-ranked platform for selling handmade goods and crafts.
Etsy is less expensive than eBay because it charges a 0.2 dollar listing fee and a 3.5% fixed commission for each sale. It's much simpler and offers great customer support.
Newegg
Newegg is a well-known electronics store that sells gadgets and tech products. Newegg, contrary to ebay, offers its own fulfillment with automated packing and picking to keep costs down.
Depending on which category you sell, the commission fee can range from 8 to 15%. Each month, they receive around 45 million visitors. You can still sell many other products, even though their audience consists mainly of moms and tech-savvy women.
TradeMe
Trademe, the number one newzealand classified and auction site like eBay, is where you can sell your products. Newzealand merchants can list any type of used or new item for sale.
It is more popular in their own country than it is worldwide. A lot of eBay sellers won't ship to New Zealand, and some charge outrageous shipping fees. Trademe is the most well-known ecommerce site in the area.
Listing items is completely free. They receive a commission of 7% on items below $150, and 1.8% on items over $1500.
Gumtree
Gumtree, a UK-based alternative to ebay, was founded by Simon Crookall and Michael Pennington in 2000. It is the largest ecommerce site in the United Kingdom. Gumtree isn't available globally so you can only sell on Gumtree from the UK, Ireland Poland, South Africa or Singapore.
They get around 50 million users per day and more than 1 million sales each week via Gumtree.
It is difficult to understand their pricing model and could prove costly for certain categories.
Allegro
Allegro, a Polish-based online marketplace, is highly regarded in Europe. It is the most popular Ebay alternative in Europe. Allegro was established in 1999. They specialize in home goods, apparels, baby products and kitchenware.
They have an active 15+ million buyer community and a smart chat feature that enhances their customer support.
The only condition is that the product listing must be in Polish. Their toll calculator will calculate the commission fee based on product category selection.
Online auction
Chris Fain founded Onlineauction.com in 2005. It is a new alternative to Ebay and people love it more because they don't charge a listing fee or levy a final value fee. The auction price is retained by the seller. To keep your store listed and managed, you only need to pay $8 per month.
Online auctions are simple in design. They encourage sellers to promote the website in their auctions. This will help them increase their sales via email.
The quick bid feature of their site is amazing. If two bidders are bidding at the last minute, the bidding time will be extended by 75 seconds to allow both bidders to decide the final price.
Your store
If none of these platforms are suitable for your business, you have the option to set up your own online shop. You can't use websites like ebay or ebay to sell your products. This is a good option for those who are looking to build a brand and long-term assets, but it can be difficult to start.
Ebay and other ebay websites can give you traffic, but if you want to open your own store brand name you will need to start from scratch. It is a tedious and time-consuming task to build a loyal customer base. Having your own brand store is well worth the effort and pain it takes to get customers and market.
Chinabrands integrates with your store and other marketplaces to inform about sales and what products are being sold. This is not only a wholesale platform but it also allows you to add products to the store.
What sites have boutique shops like eBay?
All of the above websites permit merchants to open their own boutique shops. Etsy, a unique alternative to ebay, is a place where you can find vintage and handmade boutique clothing shops. You can also find other websites, but they have lower traffic and are less likely to sell. You might consider Etsy for your boutique shop.
Which websites are most popular for selling and buying used items such as eBay?
Craigslist is the most popular online marketplace for selling and buying used items such as ebay. It was established 22 years ago. It is still the most popular online marketplace for selling and buying used items. Craigslist allows users to list and register items absolutely free. There were many others, but none could stand up to them.
Other platforms that are well-known for selling used items include sell.com and Geebo as well as Facebook marketplace and Letgo.
Is there a free website that is similar to eBay?
There are many auction-based websites that are very similar to eBay. One such website is ebid, where you can sell DVDs, Books and Toys as well as Craft Supplies. It's also a trusted platform, but it is less well-known than ebay.
Ebid is much cheaper than eBay and small business owners have a lower risk of losing their listings. Ebid doesn't charge to list products.
How do I create a website similar to eBay? Shopify Oder the rest
Most people find it difficult to create a website. You can create an ecommerce website using two methods, such as ebay.
The first is a self-hosted platform, while the second is hosted or SAAS-based. Magento, Woocommerce and Opencart are examples of self-hosted platforms. To add any items to your store, you will need to have a technical understanding of coding or hire someone to manage your store.
Others are hosted platforms like Volution, Bigcommerce, Shopify. These are managed by service providers who charge a monthly fee. Plugins can be purchased to make your site functional. This is a great tool for both beginners and those who are not proficient in coding. However, you cannot create an ecommerce store that is customized with them.
You can decide which site you prefer to eBay. Comment below to let us know which site you believe is best for selling online.
PROS OF DROPSHIPPING
Dropshipping is a viable business model that has many benefits.
It's easy to set up: There are only three steps to setting up an ecommerce site. Find the supplier, create your website, and then start selling the goods. This business model is easy to comprehend and implement for someone new to ecommerce.
It costs almost nothing to set up your dropship business. In traditional business models, most of the cost is related to the establishment and operation of retail operations such as inventory purchasing. Dropshipping removes this step and reduces the cost. All you need to pay is for the costs associated with running your website (hosting fees, themes, apps, etc. Dropshipping eliminates that step and thus the cost of it. All you have to pay is hosting, theme, apps, etc.
There are no overhead costs that you should worry about. As mentioned previously, the business owner does not have to purchase inventory. The costs of renting/buying warehouse/office space, as well as other small but significant costs (telephone bills, stationery, electricity, etc.) do not affect the business. They are not an issue. A business owner doesn't have to worry about the fixed costs of managing their website.
Dropshipping is a significantly lower risk business model. Even if the business does not sell products, it doesn't lose any money. There is no pressure to sell inventory.
You can run the business from anywhere. There is no need to have an office or warehouse. No employees are needed and there are no headaches. You don't need to be confined to any physical space. This means you can sit on a beach sipping mojitos and still make profits. You only need a laptop and internet access.
There are many options when it comes to products you want to sell. There is a dropship supplier for nearly every product that you might be interested in selling. It doesn't matter if you only want to sell one product or if you want to sell multiple products simultaneously. You will find a supplier who caters to your niche.
You need more time and resources to scale your business. In traditional retail models, you must do more work and invest more of your resources. Dropshipping is easy. All you need to do is send more orders and let the dropship supplier handle everything else. You can then make more money and have more time to build your business plans and scale.
Reduced Losses on Damaged Goods – Since the shipment is directly from the supplier to customer, there are fewer shipping steps which dramatically reduces the chance of damaged goods while being moved from one space to another.
CONS OF DROPSHIPPING
Dropshipping is not without its disadvantages, just as with everything else in life. These are some cons to dropshipping:
Dropshipping has a slightly lower profit margin than wholesaling and manufacturing. This is due to the fact that vendors and suppliers will charge higher prices depending on your niche, location, or requirements.
Complete Liability if Something Goes Wrong. The customer purchases the product online from the retailer. However, the retailer is still responsible for any errors. The brand is the face and the face of the retail industry. This is why choosing the right supplier is so important.
The Brand has a Significantly Lower Level of Control: Customer satisfaction is often linked to the details–personalized packaging and branding of the shipped products, freebies and notes accompanying the order–its almost always the smaller things that count. Dropshipping is not a model that allows retailers to have control over how their brand is displayed during delivery and fulfillment. The supplier ships the products. There are suppliers that may be willing and able to go the extra mile, but it could cost you.
Complexities in Shipping may Cause Some Problems: Selling multiple products can seem like a great way to increase sales and make a profit. However, this could be counterintuitive if there are multiple suppliers. Different shipping costs will be charged by different suppliers depending on where they are located and what product they are. The retailer will need to calculate and pay separate shipping costs for multiple products that a customer orders from different suppliers. The customer could be negatively affected by the shipping costs and this may impact their profit margins.
Low Competition: Dropshipping is becoming more popular and attractive. This means that there are more dropshippers in every niche and segment. The competition may be harmful if a retailer caters to a niche or segment that is very narrow.
It can be difficult to manage the inventory. It is almost impossible to keep track of all the stock at the supplier. There are many issues that can arise from miscommunications, such as cancellations or placing backorder orders. Software can be used to manage this aspect, but they come with a cost. They may also increase overhead costs and fixed expenses.