Reading Time:
14
minutes
You may be new to ecommerce, and you want to get started. This comprehensive guide will help you choose the right platform for your needs. Ecwid and Shopify Comparison.
Both are industry leaders. Ecwid was launched in 2009, and has been around since then. It's been used by more than one million online merchants since then. Shopify, as you may know, is also very popular. It was launched in 2006 and has sold more than $82 billion of goods to date.
Let's now get into the details of this review, keeping these stats in mind.
Shopify vs Ecwid: Which Ecommerce Solution is Right for You?
You might have already done your research and realized that there are two options for building an online store.
Software that allows you to create an entire e-commerce website.
This program allows you to design a store that you can plug into an existing site.
These are the key differences between Shopify & Ecwid.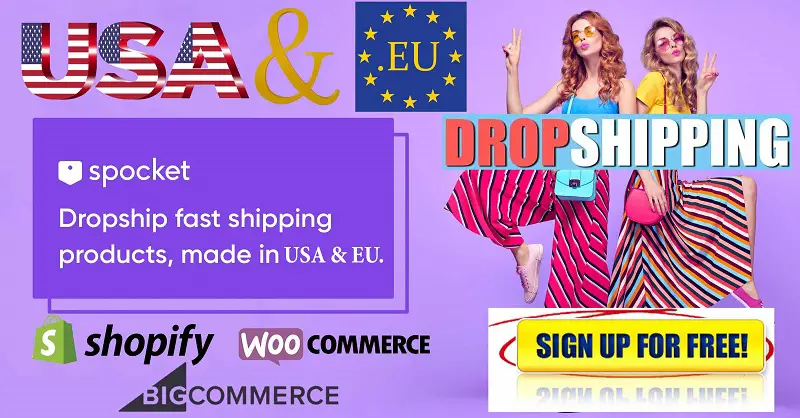 All Shopify pricing plans will suit anyone who wants to build an ecommerce site from scratch. Ecwid is more suitable for entrepreneurs with a website and social media presence.
Your choice of solution will largely depend on whether you already have a website you love.
Ecwid and Shopify: The Pros and Cons
It can be difficult to choose between Ecwid or Shopify, as the two solutions are so different. Ecwid is a plugin. Shopify is an entirely site-building platform that can be used to create a store. Let's take a look at the pros and cons of each.
Ecwid Pros
Make your asset an online store
You already have a website building system that you are comfortable with.
Multiple channels (including social media!) can be used to sell your products.
For beginners, it's easy to use
There are no restrictions on the product options
Choose from 45 languages
Also available as a mobile app
Ecwid Cons
Limited design choices
It is not the best option for businesses that are growing.
Shipping costs are not calculated for you
Basic plan with limited functionality
No AMP pages
Shopify Pros
There are tons of professionally designed templates available to help you get started
Access to lots of HTML and CSS
You can create an entire store that suits you perfectly with total flexibility
SEO has many options
Clean looking URLS
Expert multi-channel integrations
You can use powerful tools to manage your inventory
Stores have excellent sales tools
Mobile pages optimized for responsive websites
Shipping rates automatically calculated for you
Shopify Cons
Transaction fees can be costly
You have limited flexibility when choosing a theme
Trial period limited
Shopify: More Detail
Let's explore Shopify in greater depth. This is a fantastic e-commerce platform that gives customers both an online store and a website. You can sell your products, but you can also make regular web pages. Take this example:
Blog posts
Contact us
Static pages (About us, FAQ's, Testimonials, etc.)
It's easy to see the point!
Shopify customers also have access to more than 100 payment gateways. There's a good chance that you will find the one that suits your needs. Your customers should be able purchase your products easily using a debit or credit card transaction. This is where Shopify is slightly ahead of Ecwid. Ecwid offers only 55 options (which is still quite good!)
Shopify Payments will allow you to save money on transaction fees. You will only be able access Shopify Payments if your business is located in the following countries:
Australia
Canada
Germany
Singapore
Spain
The U.K.
The U.S.
Hong Kong
Ireland
Japan
New Zealand
When calculating your bottom line, however, you will still need to account for credit card processing fees. These fees apply regardless of which payment gateway you choose. The amount will vary depending on the Shopify plan you choose and where you are located. If you are based in the US, for example, your credit card rates range from 2.4% to 2.9%.
Shopify's Buy Button vs Ecwid's Functionality
Shopify introduced the "Buy Button" feature to help increase Ecwid's popularity and other similar programs. Shopify users can embed a button on their existing websites with any plan. This allows them to sell single products or entire collections by simply copying and pasting some code.
This functionality is not as advanced as Ecwid's. Ecwid allows you to create an entire online shop and then add it to your website. The Shopify "Buy Button" functions more like a checkout webpage.
Ecwid: More Detail
Ecwid's plugin makes it easy to integrate with WordPress if you use WordPress for your website.
Ecwid's name reflects the fact that it is a plug-in. If you don't know what Ecwid means, it stands for "E-commerce Widget". You can download it directly or add the code to your existing website or social media pages.
Once the code is correctly programmed, your store will appear. How awesome! !
Ecwid is a great solution for entrepreneurs who want to use multiple online sales channels.
Ecwid can only create a single-page website to showcase your digital shop. Although the functionality is not as extensive as Shopify's, it does the job.
Similar to Shopify, Ecwid allows you to create online product catalogs, insert product photos, modify the weights, and change prices.
You can also edit your sales page to include shipping rates.
You will need to have a good understanding of web coding to take control over the design. Web designers do not have access to their HTML code at the time this article was written.
Shopify POS vs Ecwid POS
Shopify, unlike other e-commerce platforms, offers point-of-sale functionality that allows entrepreneurs to sell their products in-house. Shopify allows business owners to use their own iOS devices, or buy tills, barcode scanners and receipt printers. To get started in-person selling.
You will need to buy the $79 Shopify' plan or higher to have full access to Shopify POS features.
Even if you have a lower plan, you can still make use of POS features. However, you will be restricted in what you can do.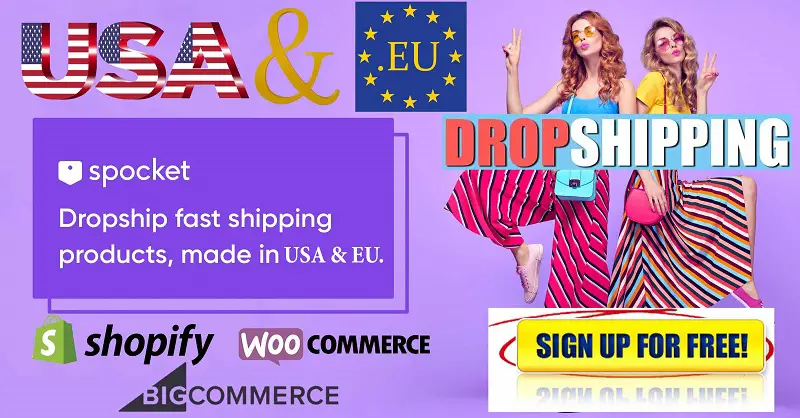 You will need to buy the most expensive Ecwid plan if you wish to use your mobile device more than just for POS purposes and get the full functionality of Ecwid's POS hardware.
Also, if Square is your choice for POS integration, your business must be operated from one of these countries:
The USA
The UK
Canada
Japan
Australia
Shopify over Ecwid: Advantages
One of the greatest things about Shopify are the many professional-looking templates you have. These templates are great for creating and launching online shops that reflect your brand.
Please note that when purchasing the 'Basic Shopify" plan (or higher), you will have full access to your CSS editor and HTML editor so you can bring your entire vision to reality (if you are a coding expert).
Shopify automatically calculates shipping costs based on where you are shipping to and how heavy your products are. It's easy to optimize your online store for SEO. This is a big plus for entrepreneurs. Edit the meta descriptions, page titles, URL's and alt text, as well as the page's subheadings.
It's much easier to create a URL than Ecwid. It's possible to ensure that they are short and include the keyword you want to rank for. Ecwid gives you no choice. You are given a URL to use. You are responsible for creating an SEO-friendly title so it is included in the URL of your web page.
Shopify customers can also use the Accelerated Mobile Pages format. This allows web pages to load quicker when customers visit their site from a mobile device. This not only makes it easier for customers to use their mobile devices, but also improves SEO. Ecwid does not currently offer this feature at the time of writing.
Shopify is therefore the better option for:
Create fully-fledged standalone shops
You can host unlimited products
You have more options for payment gateways
Shopify integrates point of sale for offline sales
Every plan has abandoned cart functionality
Dropshipping is available in many ways
Multi-currency Selling Solutions
Many useful apps and integrations available
Shipping costs can be significantly reduced
You can stand out online with good SEO.
Advantages of Ecwid over Shopify
One of the major drawbacks to Shopify, is that you can only list three products. If you sell merchandise that has many variations (colors and sizes, shapes, etc.), this is a problem. This is a problem. You can use third-party apps to get around it, but this is often described as difficult by users.
Ecwid does not limit the product choices to a limited number. Ecwid allows entrepreneurs the ability to request and store information from customers in order to process custom orders. This includes a button to upload photos or a text box for inserting copy for engraving. To access this feature, you will need to purchase one of Ecwid's paid plans.
Ecwid also offers the ability to present your storefronts in 45 languages. Shopify doesn't allow you to do this. Ecwid creates a mobile application for your store that customers can download via the Apple Appstore or Google Play.
Each product offers a lot, as you will see in this ECwid & Shopify review. From inventory management to tutorials about how to use your website with Android apps, each has a lot. Ecwid can be a great alternative if you:
Get started today with a free plan
You have an existing website that you wish to make an online shop.
You don't want to pay third-party fees for payment gateways
You don't want to limit product options
Securely capture your bespoke information easily with SSL security
You're selling digital files
You want more real-time shipping quotations for your company
Cookies banners that comply with GDPR are essential for you
You should be concerned about product image management
Ecwid vs. Shopify: Easy to Use
When choosing an ecommerce website creator, ease of use should be a consideration. It's important to find an easy-to-use solution so that you can customize your store's design to meet your requirements. Ecwid is a top choice for simplicity and offers a user-friendly interface that will appeal to all store owners.
Ecwid can be integrated with your website quickly and without any coding or hosting problems. Ecwid's simplicity is one of its key selling points. You don't need to learn how to use Ecwid by adding the widget to your website backend. You can use Weebly or Wix, Squarespace and GoDaddy as your WordPress site.
To get started, all you have to do is visit the app store of the site builder you are using. Select Ecwid to get going. You'll be able to access a wide range of eCommerce tools within minutes. You can even add Ecwid to Etsy or Facebook.
If your website is custom-made and Ecwid cannot access it from a marketplace you will need code to create the store. However, this process is very straightforward. It's easy for most users to copy and paste the information into the appropriate section of their site. Ecwid will show you how to do it all.
However, Shopify may seem more intimidating at first because you are building an online shop from scratch. Shopify is just as simple to use as Ecwid. Shopify is a hosted eCommerce platform that takes care of all the technical aspects.
Shopify will require you to create a store from scratch. The system will guide you through each step so that you don't have to worry. Shopify also has a large community that can help you.
Shopify has become a popular online shopping platform. You simply need to choose a theme you like and then customize it to your needs. Shopify will then guide you through adding your products. To see the progress of your sales, you can also access the reports from the back-end.
Shopify also has a large marketplace that offers a wide range of apps that can be added to your store's functionality. You can use this to implement new SEO strategies or dropshipping tools in seconds.
Shopify makes it easier to scale and grow your store long-term, even though Ecwid is simpler if you have a website already built.
Design Flexibility
While templates and themes can make it easier to build an online store, it is important to remember that your website should not look exactly the same as any other site. This means you will need to customize your website.
Ecwid is not a store builder. It's a plugin. This means you will have to handle customization differently. Ecwid doesn't require you to choose a theme before you can start building your store. Instead, it comes with a pre-built theme that will integrate into your existing website. The colors you choose for your store should match the original theme.
This tool doesn't allow for much customization. Ecwid will design your site to look great and match your existing website theme. You can make minor changes to the storefront, but that's all. You can adjust the sizes of images and layout options, as well as add new descriptions.
You have predetermined customization options. If you are looking to make some major changes to your theme, CSS is the best tool for you. Although you can create your own theme using CSS, this will not be an easy task if you don't have any knowledge of code.
If you are a paid customer, you can also use the Ecwid Decorator and Store Designer apps. However, these tools may not offer all the options that you want.
Or Your customization journey with Shopify starts by choosing the theme that you love from a wide selection. You can choose from premium or free themes, depending on your needs. Additionally, you can sort themes by industry.
Different features are available depending on your industry. There are special features for bars and restaurants, for example. Shopify gives you a lot of control over the appearance of your storefront. You can modify every aspect of the theme by changing the colors and images. You can also choose how your store will appear on mobile devices.
Access CSS and HTML is available for people who have significant coding problems. This allows you to take more control over what you modify. You can even add filters to your uploaded photos with the image editor.
Ecommerce Features
Shopify and Ecwid are two tools you can use to sell products online. You're in the right place if you are looking for an ecommerce platform that is comprehensive. Each small business will have a unique experience with each of the solutions.
Let's take payment gateways as an example. Shopify and Ecwid offer many options for taking payments from customers. Ecwid offers just over 70 payment gateways while Shopify has over 100. Shopify is also different in that it offers its own payment gateway, Shopify payments. This service is easy to set up and allows you to avoid transaction fees. However, you will need to consider the fees associated with credit card processing.
Shopify payments can only be used if you are selling from certain countries. This can be problematic for some, since it requires you to use a third party payment gateway if your country doesn't appear on the list. You will need to pay transaction fees of 0.5% to 2.2% depending on the plan you choose.
Ecwid requires that you use a third party gateway to process all transactions and payments. This will not cost you anything, but it may take some time to set up the gateway. When comparing Ecwid to Shopify, there are other eCommerce elements you should keep in mind:
Product limits: Shopify offers a lot more flexibility than Ecwid for hosting products. You can sell unlimited products without any restrictions. Ecwid allows you to access 10 products with the free plan and 100 with the next. The $99 plan has unlimited products.
Product options Shopify allows you to set up three options for each product that you sell. You could offer different sizes and colors, for example. Ecwid allows you to be more flexible. Your customers have all the options you can think of to make their choice. Shopify has workarounds for this issue, such as adding third party apps to the mix. However, that can be a bit complicated when you just want to offer additional variants of an item to your customers.
Product categories Most online stores will offer different product collections or categories to choose from. It is easy to set up collections in Ecwid or Shopify. Shopify makes it a lot easier because you can manually add products to your collections and then create options that automatically populate with products based upon the conditions you supply. Although it is possible to create smart categories using a variety of criteria, this can be a problem if your store sells many products. Ecwid allows you to use filters to distribute categories, but it is not as smart as Shopify.
Digital goodsEcowify and Ecwid don't restrict you to only selling physical products. Digital goods, such as music and eBooks, can also be sold. Shopify allows you to do this on any plan, provided that the app is installed. Ecwid has more restrictions on the file sizes you can access. Shopify supports only 5GB files, but Ecwid can store up to 25GB depending on your needs.
Point of sale functionality for offline selling
Shopify and Ecwid both offer point-of-sale functionality. This means that your products can be sold online but you also have the option to sell in physical stores.
Ecwid requires that you tap into third-party service providers in order to unlock POS functionality. There are many options, from Square and Clover to Paypal or Shopkeep. This is good news because you have the freedom to choose the hardware and software that works best for you.
Shopify's point-of-sale solution is already built into its selling experience. It's easier and more affordable to use. You can either order hardware from Shopify if you live in the US or UK or buy directly from a Shopify authorized reseller.
Shopify's POS selling features are quite good and meet most merchants' needs. You can sell at multiple locations, print receipts, allow staff to be granted permissions and roles, facilitate transactions, collect online and facilitate online shopping, and attribute sales to staff members.
It is important to note that Shopify has recently changed the POS offerings. If you wish to have all of the features, Shopify POS Pro will cost you more.
Dropshipping with Ecwid or Shopify
Shopify and Ecwid allow you to sell online and offline. You can use both Shopify and Ecwid to start a dropshipping company that doesn't require you to stock products or fulfill your own orders. Dropshipping is an attractive option for many customers because it doesn't require you to invest in stock or other items for your online business.
Dropshipping can be difficult because it requires a lot of work to make your business stand out. Dropshipping is easy, but there's lots of competition. This means you will need to put in a lot effort. It can be difficult to find good quality goods and products that are ethically produced.
Shopify and Ecwid don't offer dropshipping functionality by default, but they do provide easy access. Shopify, for example, allows you to download an app called Oberlo from their app marketplace. You can then start looking for suppliers immediately. Similar solutions are also available through Ecwid and Wholesale2be, as well as similar add-ons.
Shopify is a leader in dropshipping functionality, but Oberlo is a popular tool for this type business plan.
International sales
Shopify and Ecwid offer features that will allow you to sell internationally. Shopify allows you to instantly sell in multiple currencies. Themes can be customized with currency selector tools so that your customers can choose the best currency for them.
You can also access a feature that automatically adjusts currency for your website's IP address. This feature is not available to Shopify Plus customers. It can be quite expensive. If you need a more affordable strategy, you can use a third party app.
You will need to sell multiple currencies through Ecwid. This app is very affordable at $5 per month. The app automatically displays the most suitable prices for customers based upon their geographic location. You will also see the local currency.
Whatever your situation, Shopify and Ecwid allow you to sell internationally or globally depending on what you need. There are other solutions available if you're willing and able to pay.
Shopify and Ecwid are both far ahead of the rest when it comes tax management. Both platforms can automatically detect your store visitors' locations so that you can automatically apply the correct tax rate at checkout.
This is an extremely useful feature that both tools have. It works with digital and physical products so you don't need to worry about VAT fees.
Shipping options
Shopify and Ecwid offer flexible shipping options. There are three options available: flat rates, weight-based rates or free shipping. It all depends on what you need. You can also have in-person pickup. There are some differences between Ecwid & Shopify when it comes to providing customers with real-time rates from carriers.
Ecwid integrates with a variety of carriers, including FedEx, Royal Mail and Canada Post. It is possible to sell products virtually anywhere on the planet.
Shopify doesn't offer as many options. Only UPS, DHL Express Express, Canada Post, USPS and DHL Express can provide you with real-time shipping rates. Accessing quotes from multiple shipping carriers will require you to purchase the "Advanced Shopify", which can cost a lot.
Shopify allows you to get real-time carrier prices from any country. If this is the case, you may be eligible for some good discounts on shipping costs. This depends on which plan you choose. You can get discounts up to 90%.
While the shipping discounts for Shopify are obviously higher than Ecwid's, there are still fewer options for international shipping.
Payment Options and Fees
How does Ecwid and Shopify compare in terms of payment options and possible fees? Are you able to offer a wide range of payment options so that you can satisfy your customers? What are your transaction fees?
Shopify and Ecwid both offer payment processing options. Ecwid offers about 50 payment options, including Stripe, Square, WePay and WePay. You can accept payments from customers across the globe using any of these payment gateways. You can also accept offline payments via wire transfer or cash delivery.
Ecwid doesn't charge any transaction fees if you make a sale. You will need to verify the fees charged by the processor that you select. Most payment gateways will charge processing fees to process your transaction. Fortunately, you will pay less for Ecwid plans that are higher than others.
Shopify offers slightly more payment options, including Stripe, Amazon and Google Pay. You can also accept cryptocurrency and make manual payments such as cash on delivery. Shopify has its own payment processing service, Shopify Payments. You don't need to deal with third-party suppliers.
Shopify charges transaction fees. This is in addition to the third-party processing fees you have to pay. Shopify users who are considering Shopify may find this a problem. Shopify's in-house payment gateway is the only way to avoid transaction fees.
Shopify Payments does away with transaction fees and has partnered with top solutions like PayPal to offer slightly lower processing fees. Shopify Payments could be worth looking into if you are looking to save a lot of money.
Ecwid vs Shopify Pricing
Shopify Pricing
You have three pricing options to choose from:
The Basic Shopify Plan (29 USD per month): This plan provides everything you need to get started with your online sales venture.
The Shopify Plan ($79/month): This bundle is better suited for entrepreneurs who want to grow their business.
The Advanced Shopify Plan (299 per month): This plan is the most advanced and useful for scaling businesses.
Extra Shopify Costs
Apps can be purchased to enhance the functionality of your online shop, as we have mentioned throughout this review. These apps can be a bit more expensive.
Shopify themes can be upgraded to paid-for versions. These themes are created by skilled web designers and look a lot more sophisticated. You'll pay an average of $140-$180 for one of these themes.
Ecwid Pricing
There are four price options available:
The Free Plan: This plan is perfect for those who are just starting an online business.
The Venture Plan (PS15/month): Get access to many features that will allow you to manage your digital store
The Business Plan (PS35/month): This bundle gives you more advanced ecommerce solutions.
The Unlimited Plan (PS99 per Month): This is Ecwid's most complete package for selling online.
Customer Support
We thought it would be a good idea to compare customer support.
Ecwid
Ecwid has limited customer support options. The quality of the assistance provided will depend on which plan you are on.
Ecwid's free program, for example, allows you to access their support team via email. You can also visit their blog if you have a problem. There are tons of tips and guides to help you get the most from their software. You can also ask questions to Ecwid and wait for a reply.
If you have an Ecwid paid-for plan, you also have access to priority telephone support and live chat. You can request a callback. This ensures that Ecwid's support team responds to your request at a time that suits you.
Shopify
Shopify customer service is excellent, as you may already have heard. Their forum is amazing. You can find answers to all your questions on their forum.
Shopify's live chat feature is a great option for those who need a quick response and answers that are genuine.
Conclusion
Shopify is the best platform to help you create a store and offer great experiences for your customers. This proven solution will give you a great store and plenty of growth potential. It's a popular product, along with WooCommerce and BigCommerce.
Ecwid, on the other hand is a better option if you have an existing website and want to keep it. Ecwid makes it easy to add product images, prices, or selling functions to your existing online presence without needing any coding skills.
Each solution has its pros and cons. It's up you to decide which strategy is best for you and your digital assets.
Do you have any comments or experience with Ecwid or Shopify? We'd love to read your comments in the section below. Talk soon!