Reading Time:
8
minutes
This is a comprehensive eSources review.
You can't forget to mention eSources when you list the top dropshippers.
It's clear, however, that eSources doesn't have the sole supplier of dropshipping products. There are many other suppliers in the dropshipping industry.
It all comes back to the question: How does eSources compare to other suppliers? Are eSources worth the investment? What's their greatest feature, and what's the catch?
Yes, you need to answer many questions in order to determine if eSources is right for you.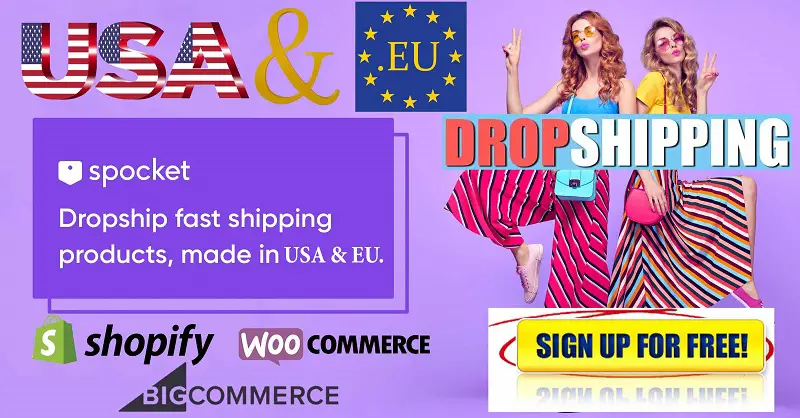 In this post, I will be reviewing eSources in detail, including pricing and supplier data.
Be aware that every tool has its glitches. Before we get started. It shouldn't surprise you that eSources is not perfect.
Let's get started.
What is eSources?
eSources is an internet supplier of products and wholesaler directory. It includes wholesalers, manufacturers dropshippers and retailers from the UK and abroad.
It has grown to be one of the most trusted dropshippers and distributors throughout the UK.
In 2005, the directory service was created.
It has grown rapidly since then. It now has more than 110,000 verified Wholesalers or Distributors. With eSources, credibility is not an issue.
eSources is a trusted name for helping new retailers navigate the correct path to start-up and run an eCommerce business.
What is the Work of eSources?
eSources basically works in two ways. You can use eSources either as a buyer, or as a supplier.
To begin with, eSources is a B2B wholesale platform that does not support selling to consumers. It is not as advanced as some of the more recent drop-shipping platforms.
eSources provides buyers with two access options. Both premium and free buyers plans are available.
eSources allows you to access their wholesale suppliers and their contact information to make use of the platform.
eSources is not involved in any transaction. Your transaction will be done outside of the platform.
You have access to all their contact information. Essentially, eSources acts as a directory of suppliers and dropshippers.
Dropshipping is not supported by all suppliers. However, most suppliers support dropshipping. Research made us know that suppliers earn 18.33% more profit if they sell to dropshippers.
eSources created a whole category for dropshippers. You can choose from the dropshipping category if you are looking for dropshippers.
The free plan allows you to find suppliers quickly, but the premium plan gives you access to the entire supplier list.
Although the free plan does not give you access all the suppliers on the eSources platform, the ones that are provided should be sufficient.
They work in the same way, both for free and for premium. Select a product from the database to see a list with suppliers.
You will then be welcome with a page that includes the details of each supplier.
This is where you can determine if the supplier will be a good fit for your company. eSources, a UK wholesalers directory, supports international markets.
Each supplier has a specific focus market that they can ship to. Check their focus markets to confirm that your country is included.
Focusing on the UK will not be a problem if you do so because most of the suppliers are located in the UK.
Next, confirm the minimum order. It is important to confirm if the supplier accepts small orders.
The minimum order can be found on the contact page of the supplier.
eSources is a supplier and offers a premium plan.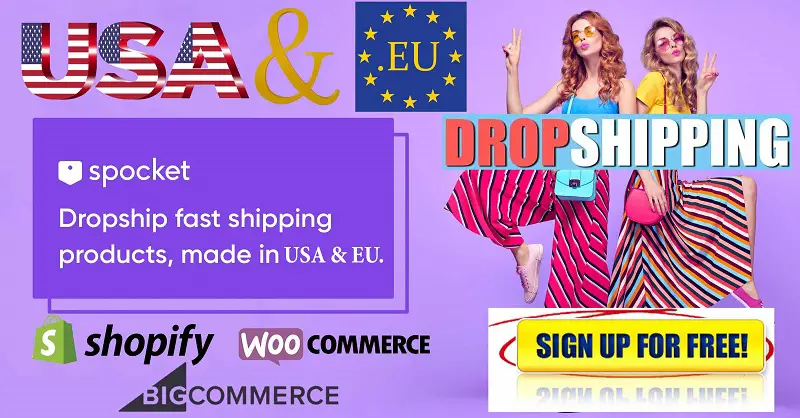 The premium plan comes in two packages: one for UK-based businesses, and another for international businesses based outside the UK.
The listing package lets you list your business on the platform.
Information about your business will be requested, including the contact details of the owner, products and focus markets, as well as identity verification.
eSources examines all applications in order to reduce fraud risk.
There are two types of eSources.co.uk categories, as mentioned earlier. The first category is UK wholesale suppliers and the second is international suppliers. All of these suppliers have been verified.
You'll find different options under each category.
Apparel & Clothing (2865 UK Suppliers, 8045 International Suppliers).
Arts and Craft (672 UK Suppliers and1455 International Suppliers).
Industrial & Materials (1830 UK Suppliers, 4707 International Suppliers).
Jewellery & Watches ( 981 UK Suppliers, 3287 International Suppliers).
Dropshippers and Dropshipping 2026 UK Suppliers & International Suppliers
… and many other things
What to Look For in a Wholesale Supplier on ESources?
eSources has all the information and a list of suppliers that you need for your products.
It is your responsibility to choose the right supplier for your company. eSources cannot provide assistance in selecting a supplier.
They can only guarantee that the suppliers they list are genuine brands and have good products.
Customer Care Service
Customer service is a key aspect to look out for when shopping wholesale suppliers. Is customer service reliable?
If there is a need for them to assist, will they? Can they handle minor problems? What are their priorities when it comes to customers?
Sometimes, customer service may not be able answer your questions immediately. It is important that they are available to answer your questions and get back to them afterward.
Shipping quickly
Dropshipping is a competitive industry. Your delivery times will determine how competitive you are against your competitors.
Lengthy and delayed shipping will only have an adverse impact on your business. If your supplier's shipping takes more than 24 hours to 48 hours, they may not be a good fit.
Before you settle on a wholesaler supplier, it is wise to try out the waters with several.
Quality Products
Your business's growth will depend on the quality of the products you sell.
What does it mean for high-quality products to be sold?
This means that there will be a few returns. Customers will be satisfied with the product and they will keep it.
They won't give refunds but they will write reviews that will help you attract more customers. The higher the product's quality, the lower the chances of it being returned.
You can find out if dropshipping suppliers deliver quality products by reading customer reviews online.
Pre-Order Fee
Wholesalers will charge you a pre-order fee when you place an online order.
Dropshippers are expected to charge this fee. Because dropshippers need to spend extra time and resources for packaging and shipping your products.
Wholesalers sometimes take advantage of this and charge outrageous fees. The fees range from $2-10 per order. You are not allowed to take into account your profit margin.
Calculating if there is still profit after paying a high pre-order fee is advisable. If no, you can always look for another Wholesaler.
eSources Review: Highlights
eSources has been a trusted name in the industry for 12 years. You can be sure to find suppliers in your niche.
Important to remember that eSources is active in exposing scams. This makes them a safe platform.
These are some of the general features:
Expertise Advice
You'll receive direct support from experts in your niche traders on the best strategies to use and how to achieve success when you become a premium member at eSources. To learn the secrets to reselling, you can save about PS1000
Unlimited Satisfaction Guarantee
You can be sure that eSources will provide you with the wholesalers or dropshippers you need.
Unlimited SEO Optimization
Unlimited SEO optimization for Facebook and other integrated eCommerce websites are yours.
100% Verified Sources
eSources lists over 150,000 verified wholesalers and drop ship suppliers from Canada, the United States, Asia, Europe, and other countries. There are also approximately 3,000 Dropshippers in Europe.
eSources conducts a thorough inspection of suppliers before products are listed. This is why the verified status quo.
You can become a premium member and have access to Dropshippers and wholesalers that are verified.
eSources Pricing Plans
eSources has two pricing options for buyers and two for sources.
Buyers can enjoy a free membership plan from eSources and a premium buyer account.
eSources Membership Plan Free
Everybody around the globe can access the eSources membership account for free. You can:
Get in touch with Tradepass Suppliers to view their product prices.
Order with Premium Suppliers
Get emails from Suppliers about exclusive deals and offers
Register for free eCourses, training and to learn about new offers.
However, intending buyers have to pay a fee for the free membership.
To have full access the dropshipper and wholesaler database, you will need to upgrade to a premium account.
You will also find other amazing features when you sign up for the premium service.
eSources Premium Buyer Account
eSources offers a flexible premium buyers account for businesses. You can choose a different payment term with the premium plan.
The First Plan allows you to pay monthly PS20
The monthly subscription costs PS20 and has a validity period of one month. You have access to all features with this plan. There are no restrictions. This plan is unique because it has a duration.
Basically, you can enjoy:
Access to the complete database of Dropshippers and Wholesalers.
Access to wholesalers and dropshippers. This source is necessary to create a profitable online/offline business.
A functioning eCommerce website that allows you to sell online.
The Second Plan offers a 6-Month Duration.
This plan is ideal for growing businesses. This plan is available for PS50 (PS8.33/month) and has a validity period of 6 months.
A biannual subscription not only includes a 58% discount but also full access to all eSources databases, a free website hosting and 10 market research credits.
These credits allow you to input a keyword, get a huge amount of data, and then have it instantly on Google, Yahoo!, and eBay. Data can include the best time to list, best listing format, average asking price, and many other things.
Final, the Annual Plan (PS75 per annum).
Annual subscriptions offer a 68% discount Additional features include:
The best-selling eBay business handbook (2019/2020 Edition). Robert Pugh, eBay's power seller, wrote this book.
This handbook, which is 320 pages long, covers all you need to succeed on eBay and other eBay-related marketplaces. The handbook will arrive at your door.
You can also enjoy the following:
50 Market Research Credits
Unlimited eCommerce site, with unlimited hosting.
All relevant suppliers will receive your inquiry automatically when you post your premium buyer request. This will save you time and money, while guiding you to your profits.
These suppliers are not just dropshipping suppliers based in the UK, but also suppliers from the diaspora who want to increase exposure for their products in the UK as well as trade buyers from other parts of the globe.
These accounts can be paid via PayPal or eSources secure payment gateway.
eSources is available in all parts of the world, not just the UK.
Pros of eSources
Buyers have the opportunity to try out the service before they commit to buying. The basic buyer membership is free and allows you to reach out to Tradepass Suppliers to view product prices.
Although eSources.co.uk has an old interface, it's very easy to navigate around.
Premium members will receive prompt updates about any new deals and exciting offers.
No matter how niche-specific your niche may seem, there is an eSources Supplier for it.
eSources has been known to uncover many scams over the years. It is reliable and trustworthy.
You can access real case studies to help you duplicate the success of million-dollar businesses.
Cons of eSources
The benefits of eSources outweigh the negatives, it is clear. Nevertheless, there are some downsides.
It was old-fashioned and had poor user interface.
Some listings may be out of date.
It doesn't offer advanced features to sync product with your store.
It can be confusing to understand the membership package.
For intending suppliers, there's nothing better than a trial period to get the water under their feet before making a decision.
It is impossible to scale orders because they must be placed manually.
It serves international Buyers and suppliers, but their services are better suited to UK-based Buyers and suppliers.
eSources FAQ (Frequently Asked Questions)
Let's look at some frequently asked questions about esources…
Are eSources really worth the price?
It's definitely worth the price.
You don't necessarily have to open a premium account. You can also use the free account to test their services before you invest.
It can be difficult to find a Dropshipper that is reliable. Using eSources is much easier than trying to find the right Dropshipper. eSource excels at what they do.
Premium accounts allow you to access a limited number of verified wholesalers and dropshippers from eSources. You can also get mentorship. It offers novice buyers the chance to learn how to create a profitable online company.
How can I cancel my eSources Subscription?
It is easy to cancel your eSources.
PayPal is used to process subscriptions. Go to your profile, select Recurrent Payment and then select Cancel Subscription for eSources subscription.
What is dropshipping?
Dropshippers are suppliers that you purchase from and trust with fulfilling your deliveries to the designated locations.
They make sure that retailers receive the products they have purchased.
Dropshipping is a good option.
Fortunately, eSources offers a separate category which groups dropshippers to make it easier to find dropshippers for your product.
Is eSources good for dropshipping?
eSources is a trusted source of dropshipping suppliers.
They provide a premium service and openly protect their members against scammers.
It is also worth noting the fact that they make sure maximization members earn profits.
Dropshipping is possible with eSources.
You would still need to keep track of your orders manually if the supplier does not offer an automated system.
eSources does not automate orders or accounts at the moment of writing.
You would have to manually do this for each order unless your supplier has a platform.
You can also use eSources for finding suppliers and then broker the deal using a platform that automates the sales process.
eSources Review: Conclusion
eSources has undoubtedly done everything possible to be the UK's best dropshipping supplier.
Dropshippers can now access the eCommerce hub. Manufacturers. Retailers and wholesalers work in sync to ensure that the supply chain flows smoothly.
Dropshipping Suppliers are an important part of the growth of retailers. ESources offers your customers a great customer experience when they order with you.
And to all Intending retailers with no start-up capital, eSources is where you should be.