Reading Time:
4
minutes
Google Sites is an accessible website builder designed for non-programmers. It features an intuitive user interface that enables them to quickly rearrange and resize content blocks with minimal hassle.
The software allows team members to collaborate real-time and edit documents similar to Google Docs; however, it doesn't offer much SEO functionality beyond allowing the filling of website titles and URLs.
Ease of Use
Squarespace is an easy-to-use website builder with a drag-and-drop interface that's great for beginners looking to build their first websites without needing any programming knowledge. Squarespace features predesigned templates created specifically with non-developers in mind and is an excellent choice for novice website designers without prior coding knowledge who want a hassle-free solution.
Squarespace not only boasts an intuitive user experience, but it's packed with features and integrations as well. Templates designed with SEO in mind make optimizing sites easy. In addition, built-in analytics tools help monitor the performance of websites while making improvements based on data.
Google Sites is free, but comes with some limitations. For instance, each website only receives 100MB of storage (attached files count against this limit). You can upgrade to G Suite or Google Workspace for additional space at a monthly cost of $6/month if needed; additionally, Google Sites doesn't support blogging or hosted ecommerce solutions.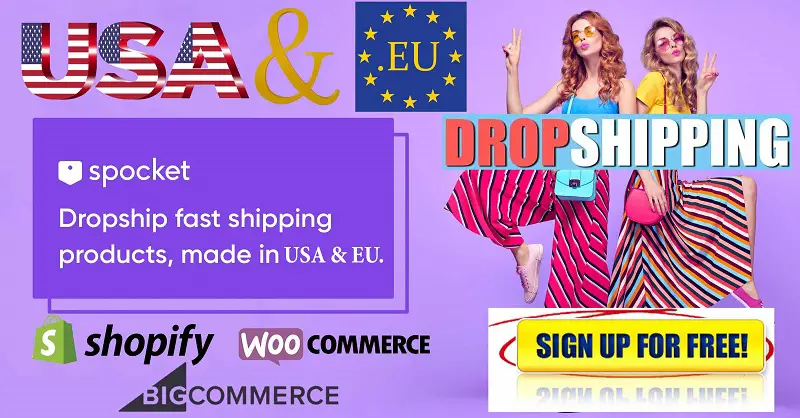 Google Sites does have several unique features that set it apart from competitors, however. One such feature allows you to add files from Google Drive directly into any page on your website as thumbnail previews – an ideal solution for adding presentations, charts, spreadsheets and other documents – plus link back directly to the original file if desired.
Google Sites offers another handy feature by linking your website with your Google Analytics account, which allows you to track visitor traffic. Furthermore, this platform enables you to set a custom URL and customize your navigation menu.
Though the platform is user-friendly, it does have some drawbacks that may hinder its utility for small businesses and startups that require basic websites with minimal functionality. These limitations include not allowing you to edit your header or footer of a website and lacking contact form and shopping cart features as well as limited ecommerce features. But still an ideal choice for businesses that require simple websites without complex features.
Templates & Designs
Google Sites offers an assortment of templates designed to get you up and running quickly and easily, from personal websites and team projects, to business presentations. Customizable with text, images, layouts and responsive designs that allow for drag-and-drop editing; Google Sites also features various features that make creating and managing websites simple.
Google Sites is a free platform designed to provide individuals and small businesses with a platform on which to easily build a simple website. While not as robust as other website builders, its intuitive drag-and-drop editor makes Google Sites suitable for beginners looking to try something different.
Google Sites websites feature an aesthetic that is simple and unobtrusive; free from distracting elements or expanding menus, making navigation simple. Furthermore, this platform supports multiple languages and is mobile friendly – perfect for users seeking to embed content from other Google services like Maps or Drive files into their website design.
Google Sites makes creating websites easy. Its intuitive drag-and-drop interface enables you to arrange the content on your website with ease, while customizable options such as backgrounds, fonts, colors and collapsible text boxes help add personalization.
Squarespace is an advanced website builder, boasting more templates, more robust customization features, 24/7 customer support and comprehensive SEO/analytic tools than Google Sites. Squarespace also comes equipped with its own flexible theme engine that can be tailored specifically to suit the needs of each website user; plus many integrations that allow for the easy addition of third-party apps and services.
SEO
Google Sites' intuitive editing environment will quickly make you at home when building websites. Your team members can share editing access, with changes saved automatically in real-time; this means you can review past versions of your work with ease. In addition, this website builder lets you store and organize files that need to be displayed on your site, such as PDFs, charts or spreadsheets; these can then be embedded as thumbnails into the website – perfect for creating resources pages or documenting project work done!
Google Sites' website builder is integrated with other Google apps, like Drive and Analytics, making it easy for you to add these elements easily to your website. Furthermore, creating a password-protected site and restricting who can access it are both possible with this platform. Embedding YouTube videos or Maps provides visitors with a more enjoyable browsing experience on your content-rich webpages.
Squarespace provides website templates designed with SEO in mind, making it easier to optimize the meta titles and descriptions so search engines can locate it easily. Furthermore, it includes tools that let you track traffic and analyze performance; however its app store may limit which third-party integrations you can utilize.
Squarespace stands out as the clear winner in terms of ease-of-use and design capabilities, boasting a vast array of templates with various styles and designs for you to select one that is tailored specifically to your brand. Plus, its intuitive drag-and-drop interface makes personalizing templates effortless without needing coding knowledge! Furthermore, this platform comes equipped with features designed to support business expansion such as mobile optimization and 24/7 customer support – which all make Squarespace stand out as the superior option!
However, for more personalized websites Wix is another fantastic choice with high-level customization features and many preloaded templates to select from.
Pricing
Google Sites gives users an excellent platform for building a free website. Built upon material design principles similar to other Google products, the platform integrates well with G-Suite tools – making it an excellent solution for companies that rely heavily on this software suite. Moreover, users can link their project with a custom domain and take advantage of Google's security and hosting infrastructure for seamless website hosting and security.
Google Sites lacks SEO features, meaning you cannot optimize your pages for search engines using them. Also, due to not allowing integration with third-party tools such as Google Analytics or similar services, comprehensive reports cannot be generated on how well your project is performing.
Google Sites lacks a blogging engine, making it impossible to launch full-fledged informational projects or news portals. Squarespace on the other hand allows you to use a blog and further tailor it for personal or professional needs.
Squarespace stands out as an effective and feature-packed website creation solution, perfect for those seeking an ecommerce storefront. Its advanced capabilities include integrations with third-party applications and robust ecommerce engines as well as SEO features – but its pricing structure may be higher than Google Sites.
Squarespace's starting plan costs $12 per month and offers advanced ecommerce features, while higher priced plans feature flexible payment options to fit any budget or needs. Although the price difference between both systems may not be significant, it's wise to carefully weigh your options before choosing which system best meets your project requirements. If unsure, seek professional guidance as they will assist in choosing an ideal template and guide the website creation process step-by-step.