Reading Time:
4
minutes
Imagine turning your creative ideas into actual, sellable products without the fuss of making, storing, or sending them. That's the magic of print-on-demand (POD) businesses. Whether you're an artist, an entrepreneur, or just love design, POD offers an excellent way to show off your creations and make money. But here's the thing: your POD adventure's success depends on one extensive choice—picking the right POD supplier.
This blog will uncover the secrets of finding the perfect POD partner for your store. We'll help you define your niche and check quality, tech, and prices. This roadmap will let you decide wisely and turn your creative dreams into a thriving business.
Define Your Niche And Target Audience
Before looking for a POD supplier, you must know your niche and who you're selling to. Understanding this helps you decide what to sell and find the right supplier to make products that match your place and attract your customers.
Research Potential Suppliers
Once you've defined your niche and target audience and researched potential POD suppliers, numerous POD companies are in the market, each with its products, printing methods, and quality standards. Look for suppliers specializing in the type of products you plan to sell, whether apparel, home decor, accessories, or something else.
Some popular POD suppliers include Swagify, Printful, Printify, and SPOD (Spreadshirt Print-On-Demand). Spend time exploring their websites, reading reviews, and comparing their services, pricing, and shipping options.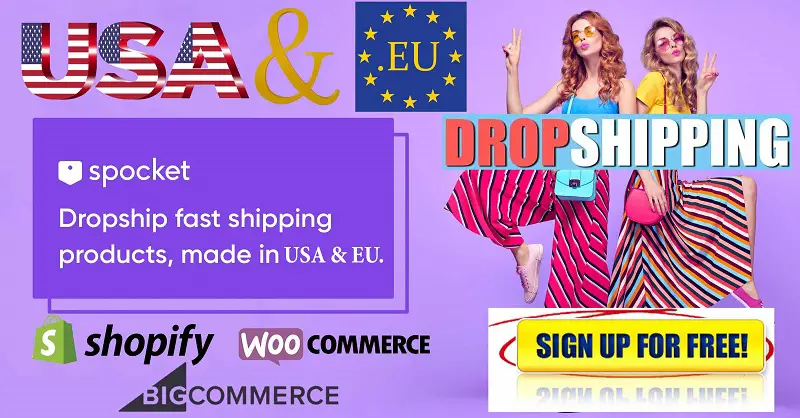 Quality And Printing Methods
In the POD business, prioritize quality. Evaluate each supplier's printing techniques and their quality standards. Some utilize direct-to-garment (DTG) printing, while others employ sublimation or screen printing. Assess the merits and drawbacks of each approach based on your specific products. Verify that your chosen supplier consistently delivers prints that align with your quality criteria.
Product Catalog And Customization Options
Look at the supplier's products to ensure they have what you want to sell. Also, check how easy it is to put your designs on their stuff. The more ways you can customize, like where the design goes, the better it is for your niche.
Integration And Technology
POD businesses usually use e-commerce platforms like Shopify, WooCommerce, or Etsy for online stores. Make sure your selected supplier works smoothly with your chosen venue. It helps simplify order processing, reduces mistakes, and saves time.
Also, see if the supplier provides design tools or mockup generators that simplify product creation and visualization. These tools can improve your store's user experience.
Pricing And Profit Margins
Price matters in e-commerce. Check out how your potential POD suppliers set their prices. Consider the product costs, shipping fees, and any extra charges. Calculate your profits to ensure you can offer reasonable prices and make money.
Shipping And Fulfillment
Reasonable shipping is crucial for your store. Check the supplier's shipping choices, like how fast they are, if they provide tracking, and if they do international shipping. Quick and reliable shipping makes customers happy and keeps them coming back.
Customer Support And Returns
Consider the level of customer support provided by the POD supplier. Inquire about their policies regarding returns, refunds, and product quality issues. A supplier with excellent customer support can help you resolve any problems that may arise and maintain a positive brand image.
Are There Any Hidden Fees With POD Suppliers?
Print-on-demand (POD) suppliers typically have transparent pricing structures. Nevertheless, it's essential to thoroughly examine their terms and agreements to make sure you're informed about any possible fees that might impact your business. While many reputable POD providers are upfront about their costs, here are some possible hidden fees to watch out for:
Setup Fees
Some POD suppliers may charge a one-time setup fee when you create an account or integrate their services with your e-commerce platform. However, many providers do not charge setup fees.
Monthly or Subscription Fees
While some POD services offer free accounts, others may require you to subscribe to a monthly or yearly plan. Check for any ongoing subscription fees associated with your chosen provider.
Storage Fees
If your POD supplier offers storage for your products in their warehouse, they may charge storage fees. These fees can vary based on the quantity and size of products you store.
Product Handling Fees
Some providers may charge fees for handling or preparing each product before shipping. It can include tasks like folding, bagging, or packing.
Return or Restocking Fees
Be aware of any fees related to returns or restocking products. These fees may apply if customers return items or if there are errors in orders.
International Shipping Fees
If you offer international shipping, check for additional charges for processing and shipping orders abroad, such as customs fees or taxes.
Integration or API Access Fees
There may be associated fees if you require specialized integrations or access to the POD provider's API for custom functionality.
Order Minimums
Some POD suppliers may have minimum order requirements or minimum purchase volumes to access certain services or pricing tiers. Ensure you understand these requirements.
Currency Conversion Fees
If you sell in multiple currencies, check if your provider charges fees for currency conversion when customers make purchases in different currencies.
Quality Control and Sample Orders
Quality control is paramount in the print-on-demand business. To ensure the products your customers receive meet their expectations, consider ordering samples from your potential POD suppliers. This step allows you to assess the quality of the print, fabric, and overall craftsmanship. It's an opportunity to verify that the colors, size, and design match your vision.
Additionally, inquire about the supplier's quality control measures. Do they have stringent quality checks in place before shipping products to customers? Understanding their processes for handling misprints or defective items can help you avoid issues down the road. A supplier with a robust quality control system is more likely to deliver consistent, high-quality products, which is essential for maintaining customer trust and satisfaction.
Conclusion
Selecting the right POD supplier for your store can significantly impact your business's success. Invest time researching and assessing potential suppliers according to your niche, product quality, customization choices, integration with your e-commerce platform, pricing, shipping, and customer support. By thoughtfully evaluating these aspects, you'll be on the path to choosing a dependable and reputable POD supplier that matches your business objectives.
Remember that finding the perfect supplier may take some time. Still, it's an investment that can pay off in the long run as you build a successful and thriving print-on-demand business.