Reading Time:
9
minutes
The global e-learning market will be worth $325 billion by 2025! This staggering figure is unsurprising when considering our newfound commitment to personal and professional development. When you combine this fact with society's love of technology, it's no surprise that online courses have become so popular.
E-courses allow students to learn new skills, pursue new hobbies, and possibly even start a new career, all from the comfort of their own homes!
Furthermore, the advantages of online learning are also recognized by larger corporations. Online courses are a less expensive and more practical alternative to traditional courses and training sessions for everything from onboarding new employees to training teams to expand their knowledge.
This is where online course creators and marketplaces like Udemy shine. Udemy gives people all the tools they need to create, sell, and market courses to a wide range of people. As a result, Udemy is one of the most popular options for learners and instructors, with over 295 million course enrolments.
So, with that in mind, let's look at Udemy's pricing and what you get for your money!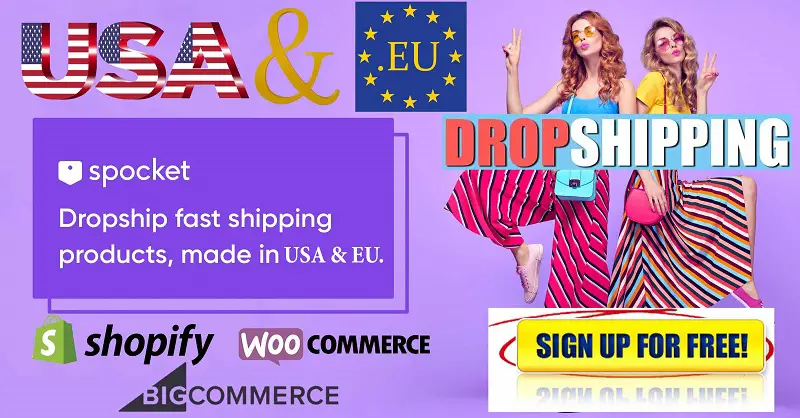 Udemy Pricing: What Does Udemy.com Have to Offer?
When you first visit Udemy's website, you're greeted by a bustling marketplace brimming with courses. Udemy promises students a flexible learning environment where they can learn at their own pace, whether at home or on the go.
There's something for everyone with classes ranging from business to design, photography, marketing, IT, and personal development. Udemy is one of the largest e-learning marketplaces on the internet, with over 1,000 courses.
In light of that, it's no wonder teachers rush toward this learning platform. In addition, Udemy is a great option for entrepreneurs and teachers wishing to generate and sell educational content online.
When you sign up as a teacher on Udemy, you can access all of the platform's course presentation tools. You can design courses your way, including instructional materials like screen recordings and video, audio, text, and image files. Udemy also has several tools to encourage students to engage with your content, such as messaging, Q&A sections, course announcements, and quizzes.
Never fear if you're new to creating digital courses. Udemy has a wealth of materials to assist you in the course-building process.
The marketplace on Udemy is a fantastic resource for new instructors since you'll profit from the website's strong search engine optimization position. There's also a chance you'll be discovered by students looking for a new class. It's easier to reach new audiences through a marketplace than to establish a community from the ground up.
And here's the best part: being an Udemy instructor is free!
Customer Service
Udemy features an online support centre where you can get answers to your questions (in most cases). Here you'll discover a wealth of information to help you get started as an instructor, design courses, and navigate Udemy's pricing policies.
Udemy offers tutorials on how to sell and promote your course, as well as how to create premium content. There's also a teaching centre where Udemy educators can keep up with all the newest news and materials. In addition, you'll have access to a global instructor forum where you can network and engage with other business owners and educators. These discussion threads are sure to provide you with some helpful insights and tips!
If you need to contact Udemy, you can do so by submitting an online support ticket. To report an issue, indicate whether you're a student or an instructor and fill out a few fields.
How Udemy's Pricing Works
As previously said, being an Udemy instructor is completely free! You only need a Paypal or Payoneer account to get paid for any courses you offer. In addition, you can create as many classes as you like once you sign up.
How does Udemy make money if it's free to use?
Udemy wants to keep a long-term relationship between themselves as a marketplace and you, the instructor. As a result, the platform offers its services for a portion of the revenue. So, for example, when you sell a course, a portion of the proceeds goes to Udemy.
The following is how it works:
Organic Sales
If you aren't enrolled in one of Udemy's promotional programs, you will be charged 50% of the money. So that's half of the course charge you're charging students minus transaction fees when a user browses Udemy and then purchases your course.
You Make Sales Through Your Marketing
Udemy determines the gross number of sales received by Udemy if you secure a sale through your marketing efforts. It then deducts transaction taxes, mobile platform fees linked with app sales, and a 3% handling and administrative fee (4% in Japan).
In other words, if you can bring a consumer to your course through your promotion, Udemy will take a substantially smaller percentage of the cash, leaving you with 97 per cent.
Sales Acquired via Paid User Acquisition Channels
You get 25% of the revenue if you make a sale through one of Udemy's advertising and promotional tactics, such as affiliates or sponsored advertising.
This portion, however, may change based on the partner or the advertising cost.
Udemy affiliates have a network of 'tens of thousands of affiliate sites and established agreements with third-party deal sites,' according to the company.
As an instructor, you get to choose whether or not you want to be promoted by Udemy. However, remember that if you don't, Udemy may sell your course for a lower price, and you'll only make 25% of the profit.
Pricing Limits
You must price your course on Udemy according to its pricing matrix when you create it. The lowest price is $19.99, and the highest is $199.99.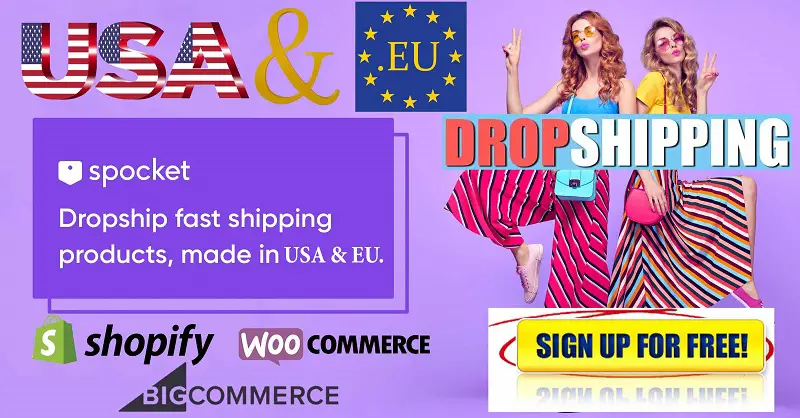 How Udemy Pricing Compares with Other Teaching Platforms
Udemy's marketplace model differs from those of other online course creators.
Udemy, as previously mentioned, gives you free access to all of its course development tools and allows you to host your courses. This is because Udemy aims to be a central location where students can find high-quality materials. In addition, Udemy receives a cut of your earnings for giving content creators course creation tools and exposure on their marketplace.
The bulk of other online course makers, on the other hand, use a different approach.
They merely give you the tools to construct and sell your online school rather than sharing your revenue or creating a marketplace. In exchange for their toolbox, these providers typically charge a monthly subscription and transaction fees.
After that, let's look at several Udemy alternatives and how they charge for their services:
Teachable
Teachable provides a highly customized online course builder to new users. This platform surely gives you the flexibility you need to create high-quality courses exactly how you want them. In addition, teachable provides a flexible toolkit with a powerful editor for accessing and editing the source code and several features for engaging and connecting with students.
Teachable's course compliance requirements and completion certificates provide a familiar structure to your educational content if you're marketing your courses to more traditional learners.
Teachable offers a restricted free plan that limits you to 10 students, in addition to the three paid tiers indicated below (based on month-to-month billing):
Free – $0 for unlimited courses with a maximum of 10 students ($1 + 10% transaction fee for all paid courses).
The Basic Plan ($39 per month) is the most affordable option. You and another administrator will have access to Teachable's website and course builder. You can start designing and selling courses online by linking your online school to your domain name.
The Professional Plan ($119 per month) is the most expensive option. You can register up to five users here without transaction fees and access to an unbranded website. Additionally, you may create graded quizzes, offer course completion certificates, and use affiliate marketing tools.
The Business Plan ($299 per month) is for those who want to run their own business. This gives you access to more complex customization options, such as registering 20 users and assigning customer roles. You can also hold group coaching sessions and enrol many students.
Thinkific
Thinkific provides attractive online course templates, allowing you to establish a professional-looking educational site quickly. In addition, the sites are infinitely configurable thanks to full HTML and CSS access, and the drag-and-drop editor makes course design simple for individuals without web development experience.
Thinkific entices course makers with a free plan to try out the platform's basic features. In addition, the following three price schemes (costs based on month-to-month billing) are available:
The Basic Plan ($49 per month) allows you to use Thinkific's most basic features and tools. This is the best option for beginners who want to create and launch their first course.
The Pro Plan ($99 per month): This is a great option for a small business looking to start an online business. Advanced course price options, more extensive customization, priority assistance, and the ability to offer others admin access are available. You can also assign assignments, create and manage memberships, and award student certificates.
The Pro Premier Plan ($499) is designed for more experienced users who already have a following. This plan is designed to deliver online education at scale, and it includes an onboarding program and the ability to add up to 50-course administrators/authors.
Podia
Podia is a drag-and-drop website and course builder that is simple to use. You may offer digital products, memberships, subscriptions, and online courses with Podia. Users can use affiliate marketing tools and email marketing services on this platform to help spread the word about their business.
You can also give clients coupons and discounts to assist in advertising your items. Not only that, but you may bundle your courses to persuade customers to spend more money!
Podia's pricing is straightforward, with a 14-day free trial and two premium plans:
The Mover Plan ($39 per month) is a monthly subscription service that allows you to move from one location to another. You'll have full access to all of Podia's features and the ability to sell an infinite number of courses to as many students as you desire. In addition, you can host webinars and develop and sell digital downloads.
The Shaker Plan ($79 per month) is a monthly subscription service. This is an enhancement to the Mover plan's toolbox. You can do so by gaining access to an in-built blog, affiliate marketing tools, and the ability to create and sell membership items.
The Advantages and Disadvantages of Udemy's Pricing
Monthly subscriptions vs revenue share – your preferred price plan may determine whether you sell courses on Udemy or elsewhere.
So, let's look at the benefits and drawbacks of Udemy pricing:
The Pros 
No Upfront Costs
Signing up for a monthly payment plan can be intimidating if you're starting and aren't sure if your courses will make money. However, you don't want to put money into something that won't pay off, and Udemy's pricing structure allows you to do it safely. In addition, you will not lose money if you do not make any sales.
Create Free Courses
Not everyone is looking for a way to make money by creating online courses. You might create a free course to share with your audience if you merely want to give back to the community and start building a name for yourself. Udemy is a fantastic resource for this!
Exposure to Udemy's Marketplace Can Lead to More Sales
Udemy's pricing is based on the fact that the platform does a lot of the legwork for you in marketing. You can reach audiences you might not have reached otherwise by putting your e-course on their marketplace and signing up for Udemy's sales and promotions. It isn't easy to start from zero when you have no consumers lined up.
You Can Still Rake in Profit with Your Marketing
You get a lot bigger income share if you use your referral links to attract clients to buy your course. Even if you get sales through Udemy's marketplace, you can still make more money by selling through your promo codes and links.
The Cons 
Udemy is a subscription-based platform that takes more from your bottom line than a subscription-based platform.
If you sell courses for $200, you'll only make $100 from an organic Udemy transaction. However, this is still a terrific possibility if you're having trouble getting sales. The potential revenues you'll make will fast outweigh the expense of a monthly subscription price if you have the means to promote your website and effectively establish an audience yourself.
Udemy's Limitations How Much You Can Sell Your Course for
Your course must be priced within Udemy's pricing guidelines (maximum $199.99). If you want to offer products at higher prices, Udemy's pricing restrictions may be a hindrance. Your business margins will undoubtedly be harmed as a result of this.
Marketplaces Have Their Setbacks
Depending on Udemy's marketplace for visibility makes building your following difficult. After all, it's Udemy, not your brand, bringing in visitors. So it goes to reason that if you're not attracting students through your website or social media marketing, you're also not creating an email list or cultivating a loyal following.
Also, you could be disappointed if you expect Udemy's marketplace to perform all the heavy lifting for you in terms of sales and promotion. Unfortunately, you're at the mercy of whose courses are featured prominently on Udemy's website — it's only natural that teachers who use Udemy's paid advertising and affiliate marketing get greater exposure. As a result, you should expect a lot of competition.
You now have a better understanding of how Udemy pricing works. Are you ready to take on the role of the instructor?
If you're trying out e-learning for the first time, Udemy is a terrific place to start. You don't have to pay anything, and you can start developing Udemy courses immediately. However, before you go any further with online course production, you may use Udemy to determine your target audiences.
The revenue share approach allows you to earn money while avoiding financial losses. Furthermore, being a member of the Udemy marketplace may expose you to paying clients without requiring you to devote much time or effort to market your items. In short, this is the ideal setting for a newcomer who wants to try their hand at selling online courses.
However, Udemy may limit your earning potential in the long run. If you use a subscription-based course builder to build your audience, you'll have a better chance of making more money. Udemy alternatives such as Teachable, Thinkific, or Podia may be appealing if that sounds appealing.
Have you worked with the Udemy pricing model before? Please share your story in the comments section below if that's the case. In addition, let us know your opinions, concerns, and questions about the subject – any discussions are welcome. Please get in touch with me as soon as possible!