Reading Time:
8
minutes
Now is the right time to launch an online course.
First, you will need a platform for hosting your course. There are many platforms on the market, so it can be hard to choose where to begin.
We've created an article that explains everything about the Teachable pricing plans and what each bundle offers.
Let's get started!
What do you get with Teachable?
It is important to keep in mind that all pricing plans at Teachable include access to the following features (yes, even the free program).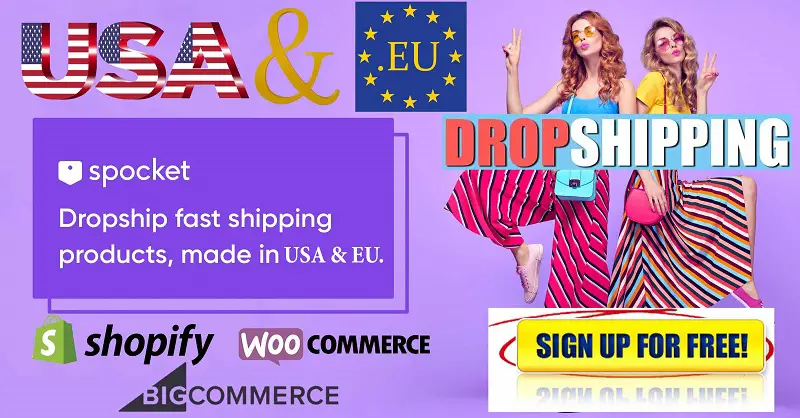 Unlimited video
Unlimited courses
Unlimited students
Unlimited Hosting
Payment integration
Student management
Forum discussion
Basic quizzes
There are no fees for free courses
This is amazing! !
As the above list suggests, teachers can upload unlimited videos, text, PDF's, etc with every Teachable pricing plan. Your audience can share as many pearls of wisdom as they wish.
It's also not necessary to search for payment processing companies. Teachable accepts credit and debit cards as well as payments via PayPal. You don't need to sign up with another payment processor.
Before we get into the paid plans at Teachable, it is important to know that you can cancel at anytime. They won't lock you in to long-term contracts. You can cancel your subscription at any time, and there are no additional charges.
If you're interested in learning how to create an online class, including setting up your school and creating your course, don't forget our Teachable review.
What about customer service?
You can contact Teachable using their live chat. This is a great way to get an immediate response to a quick question.
You can also use the email ticketing system to submit your questions.
We highly recommend that you visit their Knowledge Base. There are tons of resources available to help you answer your questions.
Teachable currently doesn't offer phone support. This is not ideal for users who prefer to talk to a live agent. But who knows? Perhaps Teachable will include this feature in the future?
Teachable has a great blog that you should check out. You'll find a lot of useful information if you are new to marketing online courses. This is in addition to the weekly live workshops. These books are packed with useful hints and tips to help you make your venture a success.
After we have covered everything, let's now dive into the key differences between Teachable's pricing plans.
Teachable Pricing Plans:
Teachable has 3 pricing options:
Basic: $39/month, $29/month if billed annually
Professional: $119/month, $99/month if billed annually
Business: 299/month, or $249/month if billed annually
Teachable once offered a free package that would help you get started teaching as soon as possible. Recently, however, this has changed. The "Basic" plan is now the cheapest available for Teachable. Let's have a closer look at each package.
Basic Plan
Teachable's Basic plan is $39 per month plus 5% for your sales. This plan is one of the most affordable for online courses platforms. You can now access your money immediately, unlike previous versions of Teachable.
Processing fees of 2.9% + 30 Cents will be charged to the US for the basic plan. These fees will vary depending on where you are taking payments. International credit and debit cards are sold at 3.9% plus 30c.
International PayPal orders cost 4.4% + 30c. A $15 chargeback fee applies to all Teachable pricing options. If you choose to enable this feature, you can also pay a Back Office Fee of 2%. BackOffice is an optional service that allows Teachable to handle tax filings, author payouts, and remitting.
Unlimited access to regular courses, unlimited video bandwidth, unlimited hosting support are all included in the Basic plan. Email customer service is also available. You have access to integrated payment processing tools, lecture comments and basic quizzes. You can also access the following features:
Coupon codes
Email marketing integrated
Integrations with third-parties
Drip course content
2 administrators-level users
Teachable's Basic Plan has a reasonable price. It is a great choice for startups with tight budgets.
In short, this bundle is the first step to creating a more professional looking school, the domain name of your free plan will look like this; yourschool.teachable.com. You can also get a custom domain name with the basic plan or any other paid package.
Teachable hosts your entire course content for you so that you don't have to pay extra for web hosting. However, your audience will think you are hosting everything if they have a custom domain.
While the majority of these extra features are great, some are not so great.
Teachable charges a 5% transaction charge for each course you sell. This is a huge drain on your profits, it's obvious.
The Pro Plan is free of transaction charges and costs only $99 per monthly (billed annually). If you sell so many courses, your transaction fees total more than $99 per months, you are literally throwing your money away. You must upgrade to the next plan at this point.
The Basic plan is not suitable for hobbyists, or people who are looking to start a side business.
Your students must also be offered a 30-day return policy. This seems reasonable to me. But it's huge for business owners. It all depends on your business model and your personal views about refund policies.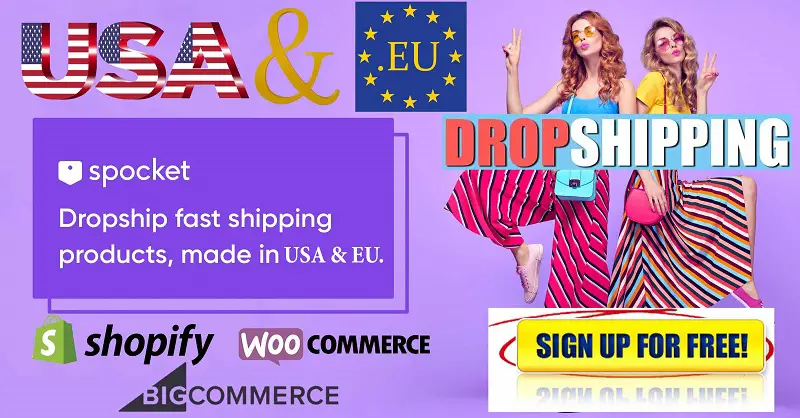 This does not mean that Teachable will keep your funds in its possession until the 30 day refund period is over. This can cause cash flow problems for smaller businesses.
Professional Plan
The professional package is $99 per month and comes with no sales fees. The same fees apply to international and UC sales. You should also be aware that there is a $15 chargeback fee and a 2% Back Office fee, if this option was enabled.
You can get payouts instantly or monthly. Unlimited courses, bandwidth, and hosting are included. You can use live chat, as well as email, to receive customer service. The Professional package offers all the features of the Basic plan including student management, payment processing, custom domains and coupon codes. However, there are additional options such as:
Quizzes that are graded
Affiliate programs integrated
Course completion certificates
Services for course compliance
Advanced reports
Access to unbranded websites
5 administrators-level users
This pricing plan is for you if you are serious about creating online courses. To launch a brand-name school, you don't have to be a web developer or coder.
Teachable offers a template that can be used to get you started. You can then upload your content to the template and begin marketing your product however you like.
As we have already mentioned, the best thing about the professional plan are the transaction fees. This means that you get 100% of the course's income.
You can also choose to have your funds immediately (there is no need to wait for 30 days). You can simply link your Stripe and PayPal accounts to your Teachable account and your funds will be transferred automatically.
Please note that you will be paid daily if you use either Teachable Payments or a custom payment gateway. You can also choose your payment schedule.
This Teachable payment plan allows you to award students with certificates of completion. This is a great way to create a sense of achievement and foster a sense community spirit among students.
For a moment, let's return to advanced reporting tools. These tools allow you to monitor student completion rates, and track how far your students have gone through the course. This is a great way to highlight weak spots in your classes.
Knowledge is power. You can identify the areas that need improvement and take the necessary steps for tightening them up.
Integration with third-party apps is possible as well. This allows you to automate some of your marketing tasks, and gives you more time to work on scaling your business.
Zapier can be used to connect your digital school to popular tools such as Olark, Intercom, and Zendesk.
You also have full access to all your data, including your domain name, when you sign up for the professional plan. You can access the following information to cancel your subscription.
Your entire course
All of your student information
Revenue analytics
This data can be used to launch your site or transfer to an online course hosting provider.
Business Plan
At $299 per month, the business plan is Teachable's most expensive option. This package is however the most comprehensive and extensive. You won't have to pay transaction fees for course sales and all sales will be subject to the standard processing fees.
You can make instant and monthly payments, and have unlimited access to video bandwidth, hosting, and courses. Live chat and email support are available. All the features you would expect include lecture comments, quizzes and graded quizzes. Integrated payment processing is also available. Student management is possible. Custom domains and coupon codes can be used.
Customers who subscribe to the Business Package can use the integrated affiliate programs in their email marketing. There are also third-party integrations. Advanced features include:
Developer customization
User roles that are custom
Students who are bulk imports
Calls for group coaching
Maximum 20 administrators-level users
This plan is best suited for large enterprises with many staff members. This payment plan is ideal if you have many instructors or need support from admins to run your school.
How Does Teachable Stand Up?
Teachable is great, but it's worth looking at other options. There are many tools that will help you create a sales page to promote your online course.
Thinkific
Thinkific makes online learning easy and convenient. The service offers a variety of amazing features, including community forums, assignments, and quizzes. Teachable doesn't always provide personalized quizzes or similar solutions. However, Thinkific does not have the same access to Teachable's funnel builder or email marketing tools as LMS.
Thinkific is a better option than Teachable in that it offers a range of benefits including PDFs, video, and text-based quizzes as well as drip content to courses. You can also get Thinkific for free, but it is not available on Teachable.
Thinkific doesn't charge transaction fees, which can help you save money when selling your first course experience.
Pros
Your courses will be protected without the need for additional plugins
Payouts are quick and easy when you need them
Many options for page and site customization
A powerful standalone community area
There are many quiz types to choose from
There are no transaction fees
Cons
There is no live chat (but you can get it from Teachable).
There is no EU VAT support
There are fewer options for reporting and analytics
It's not the best checkout procedure
There are only a few payment gateways
Kajabi
Kajabi, another great tool for course creation, is a good alternative to WordPress. Kajabi has many additional features that will help you maximize your education business. Kajabi allows you to create and host online courses, as well as market your campaigns. You can also create landing pages or sales funnels.
This learning management system offers many great features, including the ability to create and manage courses from your smartphone via a digital app. You can also create a blog to go with your course. This is not something that you get from Teachable.
Although Kajabi costs a bit more than Teachable, you still get a lot of great functionality, such as pipeline tools, and no transaction fees. However, you cannot create certificates to recognize your students' accomplishments. You can make this happen with teachable courses.
Pros
There are many great tools to help you build and promote your course.
Explore a variety of customization options and themes
You don't get website and blog functionality with teachable courses
Excellent customer service, similar to Teachable's live chat support
Marketing automation tools
Available mobile apps for Android and Ios
Cons
Prices are higher than other options
Analytics and reporting should be minimal
There is no native option for course completion certificates
Teachable offers EU VAT support, but not the same as Teachable
FAQ
Is Teachable better than Thinkific?
You can create courses using many tools, from Udemy to Kajabi. These tools allow you to make money through upsells and learning opportunities. Your specific needs will determine which course creation tool is best for you. Teachable has stopped offering Thinkific as a viable option. However, Thinkific is the only one that offers a long-term option to host free courses.
Teachable: Can you make money?
If you are able to market and build your educational opportunity, any course creation site can make money. Teachable is a top platform for course creation. It's also great for tracking what might be affecting your success. You can use a variety of analytics and reporting features to help you decide where to invest your money if you want to increase your chances of success.
What percentage does a teacher take?
Teachable has a transaction fee you should be aware of. All course sales are subject to a 5% transaction charge, which could reduce your earning potential. Keep this expense in mind as you price your courses or choose the best online learning platforms.
Can I integrate Teachable with WordPress?
Zapier is a way to link Teachable with WordPress. Teachable is not a WordPress plugin. It's a complete course creation tool. Teachable doesn't require a WordPress site to be used.
Are you ready to register for one of Teachable's pricing plans?
We hope you found this article helpful in determining which Teachable pricing plan works best for you. It all boils down to how many courses your plan to sell and if you take this business seriously.
You can launch a course just for fun, but if you are serious about this business, the professional plan will be required (once the course is written).