Reading Time:
12
minutes
Shopify makes it easy to start a print-on demand (POD) company in Canada. It is important to know where your customers live in Canada. The country's vast landmass means that not all POD suppliers will dropship to every part of Canada. There are many options available to you if your goal to open a POD company in Canada.
This guide will cover everything you need in order to start a POD company in Canada. We'll show you how to set up an online shop, sync it with POD suppliers, design your products, and determine the best prices.
Continue reading to learn more about the Canadian POD industry and avoid making mistakes.
How to start a POD business in Canada
Two key building blocks are required to launch a Canadian POD business: an online shop and a supplier. We'll show you how to get both.
There are many options available when it comes creating an ecommerce shop. You could choose from Squarespace, BigCommerce or Shopify ecommerce platforms.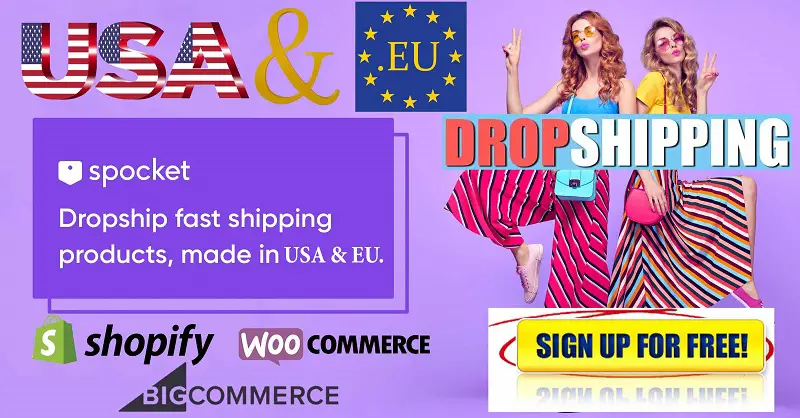 This tutorial will use Shopify because it is one of the most straightforward solutions for POD integrations and its themes and pricing are all great. Below is a list of POD suppliers. Most of them offer integrations with Shopify. Printful is the main focus of our tutorial, as they have a Canadian fulfillment centre, have some of best merchandise design tools and offer product mockups. Printful is free to use, and you can make a profit by selling the products.
How to Start a POD Company in Canada
Building an online store is the first step to establishing a POD store in Canada or a store in another nation that ships to Canadian customers.
Shopify is a good choice because of its simplicity and many integration options.
Start by visiting Shopify's website and clicking the Start Free Trial button. This button is located in several places on the homepage.
Take a look at the setup process. Shopify will ask you questions such as how many sales are you currently making, what products you intend to sell, and where you live.
The majority of the setup is done to allow you to set up your store. You don't need to worry about it later.
Shopify gives you a 14-day trial for free. During the free trial, you can also establish a link with a POD app such as Printful.
Follow the steps until you get to your Shopify dashboard. Here you will manage your entire POD business in Canada. This includes menu items for orders and products.
Next, choose a supplier for PODs and create an account. You are encouraged to look through the below list of POD companies and make your decision based on what you need. Printful will be our tutorial.
You should therefore create a Printful Account. To start selling, click on the Start Selling button.
Follow these steps to set up an account with Printful. Similar to Shopify's wizard where you need basic information and try to determine what type of store it is, this process works with Printful.
You should be able to access the Printful dashboard at the end of the process. This provides a list of steps that you can follow to complete the setup.
You can also access the Printful dashboard from the left to manage everything, including orders, product templates, billing, and the time it takes to ship.
First, connect Printful and Shopify to ensure that all your products sync between the two platforms. Printful is an online supplier. We want to integrate the Printful app with Shopify. This integration allows you to create all your POD products in Printerful and then send them to Shopify. You don't need to transfer anything manually; pricing, descriptions and photos all move from Printful to Shopify.
Go back to Shopify's dashboard to activate the integration. Click on the Apps button once you are there.
Scroll to the bottom of the Apps page to find the View More Apps In This Collection button.
You can also navigate directly to the Shopify App Store.
Browse the App Store for POD apps. Some of these are listed in the section below, which discusses our top POD suppliers in Canada. Shopify App Store offers many more options. Make sure to consider them all based on what products you are selling. Remember that not all POD suppliers have fulfillment centers in Canada.
We'll be using Printful for this tutorial. Printful is located in Toronto, Canada. We also know that Printful offers Canadian customers the option to choose specific products.
Type "Printful" in the search bar and then click on the Printful icon when it appears.
Click the Add App button.
It should automatically add the app to your existing store as long as you are logged in to Shopify. Follow the steps to activate Printful in Shopify.
You'll now see the Printful app in the Apps section of Shopify.
Shopify is the main web design platform, but Printful should be your primary hub to create POD merchandise, set shipping rates and handle billing with suppliers.
You should return to Printful to review the Your Next Steps section. This section is a great place to set up all aspects of Printful required for a Canadian POD business. You can create product templates, connect to your store, order samples and handle billing.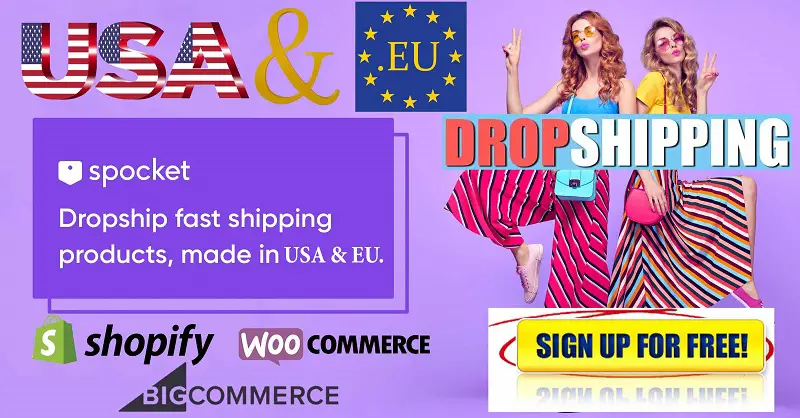 Although we won't cover all the steps, we wanted to mention that the Your Next Steps section of our website is a great place to start if you have any questions about your account.
It's now time to add products.
Print on Demand businesses include choosing the products you wish to sell, creating graphics for those products, and designing the product pages to allow customers to buy the products.
The Stores page will do most of the work.
Before you can do that, however, you will need to adjust a few settings in order to choose a Canada-based warehouse. Printful will then show you the Canadian inventory.
Click on Settings > Stores in the Printful dashboard.
Scroll down to the bottom of the page for the Selling Region field.
Select Canada from the dropdown menu. If Canada is not your primary customer, you can also use another country.
Notable: You can adjust the Delivery Time Requirements to suit your business's needs in Canada. You can choose to have faster delivery, but with fewer product choices, or you can have more product options and slower delivery. We recommend faster delivery times in general. However, you still have a wide selection of high-quality products. POD takes only a few days to process so merchants don't want to slow down shipping and handling.
You can see that the Printful library caters to Canadian customers. The items are only available at the Toronto warehouse. Average delivery times are based not on other countries but what Canadians should expect.
You're finally ready to make your products.
All this can be done through the Printful dashboard.
Locate the main menu item Stores. This is different from the Settings > Stores option.
Note: This page allows you to connect to your Shopify store. This method works exactly as well. We have already discussed the Shopify account linking process. We've found that not all setups require both.
Click on the Add Product button to find your preferred store.
Notice: The Active icon should be placed next to your store's name. The syncing will not work if it doesn't. Before you make any product, ensure that your Shopify store is fully connected.
This will open the Add Products page. It also contains a list of items that can be customized through Printful.
You have a lot of products to choose from, so take time to consider which items might be most useful for your customers.
Here are some samples of the Printful Collection for your Canadian POD business:
T-shirts
Hats
Custom clothing for kids
Most apparel items, such as hoodies, leggings and tank tops, are available in a range of colors.
Bags
Jewellery
Socks
Stickers
Phone cases
Get Drinkware
Pillows
Art
More…
We'll be using a basic t-shirt for this tutorial. Online, t-shirts are a popular item to sell so you might want to stock a few.
Next, you will find the Printful product designer. The look is the same for all products but there may be unique features depending on which brand or item you have chosen. Some t-shirts do not allow printing on the sleeves or backs, but all brands allow for different colors. You may also find different designs for other products like handbags and canvases. Many of these products can be printed using alternative methods. For example, hats require embroidery rather than direct-to-garment printing.
The designer will present you with a mockup generator and other tools to design the product. You can also use the upload button to create a design directly from your computer.
Click the Upload button and drop your design here.
Printful provides sample files. However, we recommend that you only use these files if you are testing the features. These files are not intended to be sold in your store, or at the very least you won't make many sales.
Click on the Upload button and choose whether you want to upload a design from your computer, or use a cloud storage service.
This article will not go into detail about creating custom designs. We do have suggestions.
This guide will help you create the perfect print file.
Hire a designer to create unique designs for your shirts. If you're already a professional designer, great! We recommend that you seek professional assistance if you are not. It is unlikely that you will be able sell your amateur designs.
You might be able to find designs already made that are attractive and could be sold on products. You can purchase or get free designs from PlaceIt, Vecteezy and ButTshirtDesigns.
The design will appear on the mockup products once it is uploaded. The mockup model is also wearing the t-shirt in this example. Printful allows you to adjust the size, position, and dimensions of your image. You can also add text, clipart and premium images.
To see the available color options for this item, go back to the Product tab. Although you can select as many colors as possible, we recommend sticking with a few colors. It can be difficult to manage multiple product variations. You will also need to determine which colors go well together with the uploaded image. Don't forget that designs that are too close in color to the background can often not show the garment well.
The menu can be viewed above the mockup. It contains several areas that you can add designs to the product.
Some Printful products have additional printing areas. It all depends on the product and brand. You can add other designs to this t-shirt, such as outside labels, inside labels, left sleeves, and right sleeves.
But, here's a warning. Every additional print will increase the cost of printing a unit. Three to four prints on a T-shirt can easily increase the price by more than $30. This will be difficult to sell to your customers and won't result in much profit.
It's best to start with a standard front print. If you are interested in branding your products, the Inside Label might be a good option.
Once you have established the dimensions that are ideal for your design, click the Proceed to Media button.
You can generate product mockups using the Choose Media page. These mockups are free to print with Printful. They can also be used as lifestyle mockups to showcase the product in the real world.
You can show the product on a model or on a bed. It all depends on what product you choose, but there are many mockups available for apparel.
There is one downside to this: you cannot choose multiple mockup styles. You can only choose one style, so you will need to either use a regular product image or a lifestyle photo. You cannot include photos of different models. It's still a great feature, but you will usually have to pay elsewhere.
Highlight the product mockup that you require for this item, and then click the next button to enter your product details.
You can fill in Product Title, Description, Size, and other details on the Add Details page. These fields are automatically filled with information from Printful. These default descriptions are a great idea. However, you should not rely on them for product pages. We recommend that you leave the default manufacturer descriptions in Printful, and then edit them in Shopify. This allows you to personalize to your brand's voice and optimize for search engines.
You can therefore customize the fields as you wish.
The Size Guide Measurement System is an interesting option.
Canada has had a relationship with the metric system in a back and forth fashion. It is used for certain measurements, but not others. Both the metric as well as imperial measurement systems can be found in Canada. It's wise to include both the metric and imperial measurement systems in your sizing guides or when selling to Canadian customers.
Scroll down to see more settings. All of these settings will be transferred to your Shopify page. It is important that you fill them out before the syncing process. If you are offering free shipping to Canadian customers, you can add tags to organize your products.
If you don't want to continue working in Printful on the product and then share it with Shopify, check the Publish Product box.
Clicking on the Proceed to Pricing button is the last step.
The Pricing page is a fun way to see the cost of your item and set the retail price. You can also analyze your profits using those numbers.
This is the first time that you can get an idea of how much you will make from your products. Make sure you do your research on what people will pay for specific products. You shouldn't assume you can sell a shirt for $40. Printful stocks only the most popular t-shirt brands.
Printful gives you recommendations for retail pricing within the calculator. This is a range of prices that Printful has compiled from its users.
Enter your numbers in the Retail Price field. To account for extra material costs, you can make larger products slightly more expensive. Next, you need to determine if the profit on the right side of the product is sufficient to cover your marketing costs and web design.
The best thing about this calculator is the ability to generate profit margins automatically by increasing the cost by a percentage or dollar amount.
Once you have set your pricing, it's time to ship the POD item from Shopify.
To finish, click on the Submit to Store button.
Printful will take you back to the Store page. This page displays a list all products that have been added to Printful and synchronized with Shopify.
After a few seconds, you should be able to see the Printful sync at work. Then it will provide buttons to Edit or View the product in your store.
Once you're done, log into Shopify and click on Products.
Scroll through the list if you have products already in your store to see the Printful items. If your store was empty previously, the Printful item should be at the top.
Click on the product to open its Product Page in Shopify's backend.
Printful already had an area for editing product details, but this one is more specific because it is your actual product page. You can always go back to this page to change elements such as the Title, Description, Image, and Price.
There are many other settings that can be used to control things such as sales channels, product types and shipping.
Shopify allows you to customize your store in many different ways. We won't be covering all of them here. For the easiest guide, go back to the homepage to access the step-by-step tutorial for configuring your Shopify store.
You must choose a Shopify theme at the very least.
You can jump to the Themes page by clicking on Sales Channels > Online Shop > Themes.
Scroll to the bottom to search for Free Themes, or to open the Shopify Theme Store.
Choose a theme that is appropriate for the products you are trying to sell.
It doesn't make your Shopify store go live by adding a theme.
It does however place the theme in your backend theme collection. Click on the Actions button to locate the theme from that list. To make this theme your primary design, select the Publish option.
What does this theme look like?
Click on the Customize button to make any changes or upload your logo.
Shopify Customizer allows you to scroll through the sidebar menu and change things such as the colors, logos, section formatting, etc. Also, you will want to add your products into the correct homepage collection to ensure that they appear on your website's front page. This is what we did for our demo website so that the Canada Flag tee-shirt can be seen on the homepage.
Shopify allows you to view product pages in the customizer and on the actual website.
Before you sell the product to customers, make sure that all the information is correct. To ensure that the checkout process works properly and for customers to be able to buy a product, you should walk through it. Perhaps it is too lengthy, or you could reduce the number of fields needed to create an account. It's impossible to know until you try the checkout.
This is just a small part of the customizations you can make to your Shopify site. You will also need to activate a payment processor and add a domain.
Go back to Shopify's homepage and review the checkboxes. These checklists will guide you through the process of creating a functional online shop on Shopify.
What happens next?
We are glad that you asked!
Your online shop will soon be visited by customers. They'll then add products to their carts and make purchases. The payment processor will send you a notification of sale and collect money from your customer. It will then transfer it to your merchant bank account.
The sync between Shopify & Printful also sends a notification letting Printful know that the item is ready to be printed and fulfilled. This is where your entire "on-demand" component of your print-on demand business comes into play.
Printful uses your settings to pick the right product and print your design. The item is then packed and shipped using the selected delivery method.
The Printful dashboard allows you to manage fulfillment details such as returns, packaging inserts and billing.
Here are some tips to help you build your POD business in Canada
There are pros and cons to custom print on demand. You're bound encounter roadblocks as with any online business. We're here to help you overcome any obstacles along the way. These tips will help you build the best POD business in Canada.
Choose a POD supplier with a significant presence in Canada. Are they able to set up fulfillment centers and warehouses in Canada? This is a good place to start. Also, you want to find shipping options that are affordable and get your products to Canadian customers as quickly as possible. Canada Post, FedEx and UPS are all winners in Canada.
Be aware of local customs, traditions and languages. You might not have to worry if you are from Canada. People from outside Canada are more concerned about not being as familiar with Canadian customs, particularly those of lesser known regions. Do your research before you commit to any product design or send out emails that assume everyone in Canada can speak English. No, Canada isn't always cold. Canadians do not live exclusively in the woods. There are many cities. You might also want to brush up your vocabulary. Did you know that bathrooms in Canada are often called "washrooms"? In some areas, "tuque", another term for beanie, is used.
Consider shipping and tax implications when selling products in Canada. Shipping from another country will bring up a new set of logistics fees and costs. It is recommended that you form a partnership with suppliers with Canadian locations.
Create lifestyle product mockups in order to increase sales. Lifestyle photos allow customers to see the item in action and help them visualize it in their lives.
Make sure you order samples from all print-on-demand services. You can easily view your design online and assume that it will work well when it is sent to customers. You can save money by not ordering samples. This is one of the biggest mistakes that you can make as an POD seller. To ensure that your products are of high quality, order samples. Does your supplier sell thin or shabby t-shirts? Make sure your prints look great on the products. What is the shipping time? Are there any branding details on the packaging? How about information for a return?
First, test the product sales and then focus on those that are the most successful. This is a big part of print on demand. You won't see huge sales for your first, second, or third item. Although it is great to have sales, it's unlikely that you will. Ask customers for feedback and find out what they are willing to pay.
Shopify can handle most of the top marketing techniques. Email marketing, abandoned cart recovery and social media marketing are all possible with Shopify.