Reading Time:
5
minutes
Alibaba officially launched its dropshipping centre, which is great news for dropshippers as well as eCommerce owners.
We'll show how to access it, and all the features it offers.
What is Alibaba Dropshipping Center?
Alibaba Dropshipping Center functions as a dropshipping application. It allows you to quickly search for dropshipping products, with low MOQs, fast shipping costs, and quick processing times. It can be connected to existing stores to import products in just a few clicks.
The platform supports 15 languages: English, Nepali Spanish, Portuguese French, German and Italian.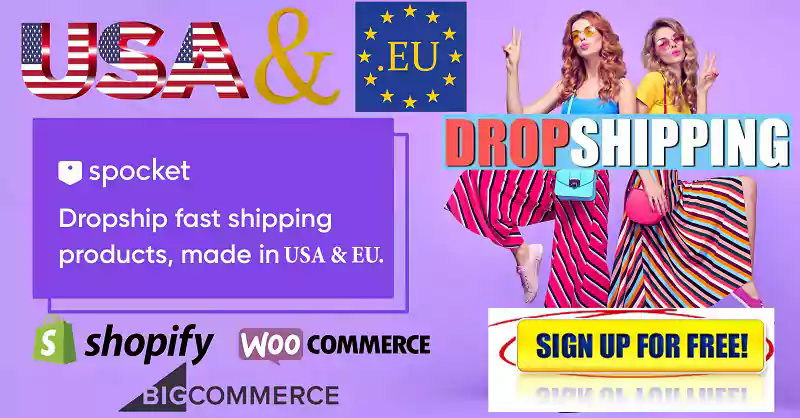 It's still early in development so dropshipping orders won't be fulfilled directly from the platform. At the moment, the platform can only be integrated with WooCommerce.
How to Access Alibaba Dropshipping Center
You can easily access Alibaba Dropshipping Center via dropshipping.alibaba.com. It is completely free and available to all.
The Complete Guide to Alibaba Dropshipping Center
Here's a complete guide to help you get familiar with the platform.
Search for Products
The platform currently supports 12 product categories: Consumer Electronics and Apparel. Home & Garden, Vehicles & Accessories. Beauty & Personal Care. Fashion Accessories. Gifts & Crafts. Timepieces & Jewel. Bags & Cases. Sports & Entertainment. Shoes. To view all products within a particular category, you can click on them.
To find dropshipping products that you like, you can also use the search bar to type keywords. You can filter the results by shipping country. The currency box allows you to display product prices in a different currency.
Every product includes its price, shipping fee and processing time. Click on the product to view its complete information page on Alibaba.
Import Products
It is easy to add products to your import order. Click on the "Add to Import List" button below each product that interests you. To view all imported items, click on the "Import List" tab.
Alibaba Dropshipping Center lets you change product names, types, collections, descriptions (rich-text editor), variants and prices before pushing them to your online store. You can also compare-at prices and view profits.
To quickly reach out to the supplier, click the chat button located under each import product.
Connect To Existing Stores
Go to "My Store" and click "Add Store". Next, enter your store URL, and hit Enter.
If all goes well, you will be able to seamlessly push any import products into your store.
Manage Products
You can see all the items that were pushed to your online shop by clicking on the "My Products" tab.
You can remove any product by clicking the "Delete" button underneath it. This will also remove the product from your online shop.
Prices and Auto Update Settings
Alibaba Dropshipping Center allows you to create rules for any product status changes.
We recommend that you set "When a product no longer exists" and "When an alternative is not available", to "Set quantity at zero."
This is because the "Unpublish product", and "Unpublish variant", options will remove products from your storefront or unpublish them. SEO could be affected by the 404 page not found error. To prevent customers ordering out-of stock products, it is best to set the quantity at zero. These items can always be found by new suppliers later.
Choose "Do nothing" in the "When the price changes" section. You don't want changes in Alibaba's product prices affecting your storefront pricing.
We recommend that you leave the "When inventory changes" option as "Auto updates" to ensure your online store is always up-to-date with the most recent product stock levels.
Next are the pricing rules.
The suggested settings for "Price" or "Compare at price" are "X" (multiply), and "2.5" or "3" for multipliers. These are standard pricing practices that take into account all advertising and operational costs.
You should also check the Shipping fee box to add shipping costs to your item cost.
If an Alibaba product costs $5 and there is a $2 shipping fee, the dropshipping price is $5 * 2.5 + 2 = $14.5
Pricing rules are only guidelines that will help you price dropshipping products more quickly. You can also change individual item prices within your import list, as we mentioned.
Limitations of Alibaba Dropshipping Centre
It's not surprising that Alibaba Dropshipping Center was just launched. There are many areas it needs to improve. Here are some: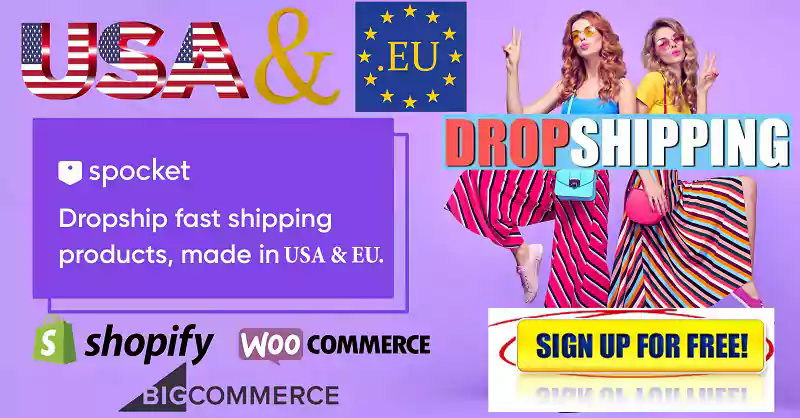 There are only a few categories and products: There is not a lot of product options on the platform. The category selection is also not well-organized. You cannot, for example, select a subcategory within Consumer Electronics.
Dropshippers who generate high volumes of sales are not eligible for discounts.
Stock levels are not available: You cannot see stock levels if you add products to your import order.
The lack of advanced filters means that it is not possible to filter search results by price range, shipping time, shipping method, product video availability or number of orders.
Basic pricing rules: The platform must have advanced settings for items with different pricing points, and the ability to convert the cent value to an exact number such as.99.
There is no order fulfillment automation. This feature will be implemented soon. This is a major weakness in the platform.
There are no push or email notifications. You won't be notified if there are any product status changes.
Analytical tools are lacking: You don't have any tools to analyze product trends, sales history or daily orders.
You are unable to manage multiple stores: To manage another store you will need to either disconnect the existing one or create a new account with Alibaba Dropshipping Center.
It is not possible to connect to other eCommerce platforms.
There is no affiliate marketing integration. Oberlo, like other platforms, allows you to connect with the Admitad program for a small amount of money back for each order.
Official Alibaba Dropshipping Center Partners
Alibaba has 5 dropshipping centers partners. Here are their details and how they can help your business.
Modalyst is our first. Here you can see millions of Alibaba dropshipping product in single units. You can also connect with over 100 other verified dropshipping suppliers, ecofriendly manufacturers, and designer brand partners.
Modalyst guarantees delivery of packages to international customers in 15 business days, and local customers in 4-7 business days.
Other Features
Dropshipping partner of AliExpress and Alibaba
Exclusive discounts.
Private label retailers can offer custom packaging and branding.
Automated order routing
Connect to Shopify and BigCommerce.
Pricing
Modalyst allows you to import up to 25 products with the free plan. Prices start at $35/month
Syncee is the next partner. It links you to trustworthy suppliers such as BigBug, Nova Engel, Nova Engel and other local US, UK and AU retailers, allowing for dropshipping of high-quality products and fast shipping.
Other Features
Discounts available for high-profit businesses
AI-based product recommendation and search.
Advanced and dynamic pricing settings.
DataFeed Manager lets you bring your dropshipping partners to Sycee and allows you to manage them all in one place.
Connect with Shopify and WooCommerce, BigCommerce. Wix, Jumpseller. Shoprenter.
Pricing
Similar to Modalyst Syncee can be used for free, but you cannot import more than 25 products. You will need to pay $29/month for more features.
Spocket, in addition to Alibaba, allows you search a list of trusted dropshipping suppliers from the US/UK. The platform offers competitive prices and discounts up to 40% on all products.
Other Features
These are the top-selling products from Alibaba.
In just a few clicks, order product samples
To create a brand identity, invoicing can be branded.
Chat support available 24/7
Integrate with Shopify and BigCommerce, WooCommerce Squarespace, Felex and Ecwid.
Pricing
Spocket offers a free product catalog. Prices start at $24/month
Dropified gives you direct access over 400K of the most popular products on Alibaba. It has many of the same features as Alibaba Dropshipping Center, but it is better.
Other Features
Dropified Chrome Extension allows you to import any Alibaba products to your eCommerce store.
To avoid inventory running out, you can map multiple vendors to one product.
To fulfill all products in one group, create bundles
Bulk Orders
Automatic margin marking up
Image editor for product images
Profit tracking dashboard.
Pricing
Dropified is available for free if you are only interested in dropshipping products research and saving. You will need to have a paid plan to import Alibaba products to your store. It costs $19/month.
Sezam is finally here. Sezam is the first WooCommerce plugin that supports dropshipping with Alibaba. It allows you to import any product into your Woo store with just one click.
Other Features
Auto-populate descriptions and images.
Manage your orders.
Basic pricing rules.
Pricing
Sezam charges a $99.95 one-time fee.
Conclusion
Dropshipping from Alibaba has officially become a reality with the birth of Alibaba Dropshipping Center. This opens up new opportunities for online store owners. They can quickly search for Alibaba products and receive them in a short time. Additionally, they can make more profit by purchasing wholesale prices with no minimum order.
It's still in a very early stage. We would like to see the platform get more tools, such as the ability analyze product trends using AliExpress Dropshipping Center.