Reading Time:
8
minutes
Value-based consumption is on the rise because representation matters. Shoppers want brands that support causes they care deeply about such as diversity, sustainability, and inclusion.
There is a rising demand for natural products made by black-owned businesses. We're highlighting some of the top quality black-owned brands that GreenDropShip carries to help entrepreneurs offer more choices for their customers. To give you more options, we've also included brands from other wholesalers.
These brands are based on great stories and people. These stories can help you connect and engage with your audience in a way that is consistent with their values. These products can be sold all year!
Why should I resell black-owned brands online?
Here are some of the benefits to reselling black-owned brand products on your ecommerce site:
Following the protests of 2020, there is a growing interest in black-owned brands.
These brands are often difficult to find in regular shops, so you have the opportunity to stock them online.
It is one of the best ways to show solidarity with social justice causes.
It is possible to showcase products that don't get as much attention.
This is a great way to support Black History Month.
You can tell consumers that a product is made by a black-owned business by using storytelling in your product description. This gives consumers a better understanding of the founders and brand.
Top Black-Owned Product Listings Online
These are some of the most popular black-owned brands that you can sell online. Click the View Product button below the product image to see more information about the products we offer at GreenDropShip.
These products are Amazon's Choice. These products have been chosen by Amazon because they are exceptional. They also have competitive prices and high customer satisfaction.
VeganSmart All-In One Nutritional Shake
VeganSmart, a black-owned company, was started in 2002 by Karem Cook and Claude Tellis who are best friends and Duke University alums. They were both concerned about the increasing rates of obesity-related diseases, such as heart disease and diabetes, so they decided to take action and make nutritious, healthy products from plants.
Their entrepreneurial dreams were realized just in the right time to capitalize on the growing plant-based trend, which has exploded in popularity with more customers demanding vegan and vegetarian products.
Additional details include: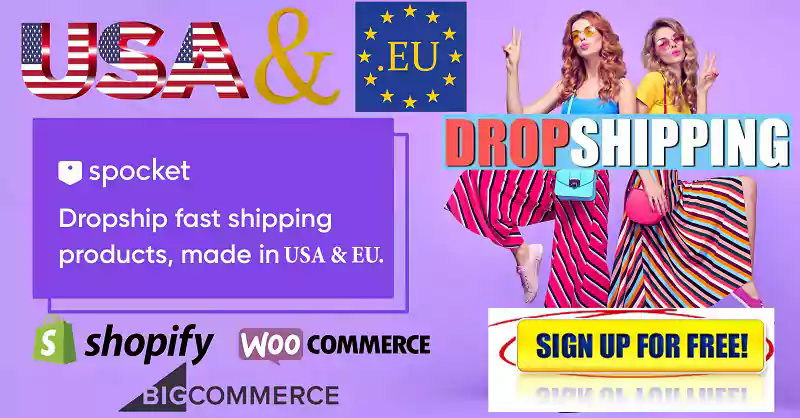 Each serving contains 20g of non-GMO protein and 6g of dietary fibre.
Zero trans fats and cholesterol
Made without soy or dairy and gluten-free
Whole food complex containing vitamins, minerals and fatty acids. Prebiotics. Digestive enzymes.
It has nearly 3500 Amazon reviews and an average rating of 4 stars
Amazon's Choice Certified
GreenDropShip Wholesale Prices: $24.53 per 24.3 oz. tub
Average Retail Price: $38.99 for 24.3 oz tub
Naturade Soy Protein Booster
Naturade, a black-owned company offering natural health products, was founded in 1926. VeganSmart, a visionary venture capitalist, purchased Naturade in 2012 to expand their expanding vegan and vegetarian food business. Their hard work and dedication have earned them a lot of attention. Magic Johnson invested a significant amount in the company in 2020.
Naturade's guiding philosophy of sustainability and health has inspired the creation of this protein booster, made entirely from soy. You can add it to any shake to increase your protein intake, or to make healthy smoothies and juices.
Additional details include:
Includes 25g of soy protein with no carbs
Ideal for those who wish to reduce their carbohydrate and sugar intake
It is a complete source of all the essential amino acid you need to stay healthy and active.
It is good for your heart health, as it can lower cholesterol and reduce the risk of developing heart disease.
Naturade's proprietary Identity Preservation process (IP) ensures that all ingredients are GMO-free
Amazon average rating of 4.1 stars
GreenDropShip Wholesale Prices: $12.84
Average retail price: $20.99
Naturade Sugar-Free Herbal Expectorant
This herbal remedy is 100% natural and plant-based. Naturade believes in offering the best vegan and vegetarian products to consumers who wish to improve their health and wellbeing in a sustainable, ethical and clean way.
This herbal expectorant will not cause congestion or uncontrolled cough to limit the activities and quality of your family's life. It will help you recover faster from your flu or cold without adding sugar as other products.
Additional details include:
Clears the airways, reduces sinus pressure, and makes coughs more productive
Guaifenesin is an herb medicine that's derived from Amazon tree bark.
Natural soothing herbs such as echinacea and cocillana bark are also included, along with lemon balm, cocillana bark and lemon balm.
Made without artificial sweeteners or additives
Amazon average rating of 4.6 stars
GreenDropShip Wholesale Prices: $6.54 for a 4.2 oz Bottle
Average Retail Price: $8.99 per 4.2 oz bottle
Bee's Honey Water Lemon Flavor
Honey water is considered a healing drink in many cultures. Bee's Water, a black-owned brand made from 100% natural honey water, honors this rich history and provides hydration as well as the health benefits of honey (always USDA grade A). ).
Bee's Water also aims to make the world a better one. A portion of the profits will be used to provide clean drinking water for children living in poverty around the globe and prevent water-borne diseases. Bee's Water is a way to help save lives and support "The Cause".
This product also includes:
No refined sugar, high fructose corn syrup, artificial sweeteners or artificial preservatives
Non-GMO, Caffeine-free and Gluten-free certified
High in antioxidants such as Vitamins A, B, and C
Amazon average rating: 4.3 stars
GreenDropShip Wholesale Prices: $1.69
Average retail price: $2.99
Pipcorn Cheddar Jalapeno Cheese Balls
Pipcorn, a black-owned brand, was founded by the Martin family. It is a brother and sister team of Jeff and Jennifer as well as Jeff and Teresa. In 2012, they started their journey at the Brooklyn farmers market by pooling some of their small savings and dreaming big. They have grown tremendously since then, and even attracted Barbara Corcoran, a Shark Tank celebrity entrepreneur, to their business.
It's an easy idea: Pipcorn is a healthier, more delicious version of salty and sweet snacks.
These heirloom snacks can be more sustainable as they are made only with the best real ingredients. No artificial stuff is used, just pure flavor. Pipcorn Jalapeno Cheese Balls are made with organic cheese, buttermilk and real jalapenos for a rich flavor and kick.
Product details include:
To give it an authentic taste, bake (not fry) with real cheddar cheese
Certified B Corporation, gluten-free and non-GMO
A healthy, sustainable take on a traditional snack that doesn't sacrifice any salty goodness
Zero trans fats, 140 calories per portion
Amazon average rating: 4.5 stars
Amazon's Choice Certified
GreenDropShip Wholesale Prices: $2.82
Average retail price: $4.99
Glory Foods Seasoned Collard Greens
Glory Foods was founded in 1989 on a family farm. It is a black-owned company that aims to provide quality, delicious, and locally-sourced food. Bill Jr., his son, has assumed the role and has vowed to carry on the brand's rich heritage and legacy while respecting the long tradition African American cuisine.
The company is based in South Carolina and prides itself in sourcing all of its produce from local farms. In fact, 80% of the produce is from farms within 150 miles of the canning plant.
Product details include:
Slowly simmered in a broth with onions, garlic, and other spices.
High in Vitamin A, fiber
Amazon average rating of 4.6 stars
Amazon's Choice Certified
GreenDropShip Wholesale Prices: $2.91 for a 27-oz Can
Average Retail Price: $6.99 per 27 oz can
Sprinjene Fluoride-Free Toothpaste
After earning his Ph.D. from Howard University in 1997 in Organic Chemistry, Dr. Sayed Ibrahim was a toothpaste developer for a well-known firm for over a decade. Then, he took his experience from the classroom and put it to use in creating the best toothpaste ever created.
In 2015, the company was founded with several principles. These include being the best oral care company in the world, combining science and nature, caring about Mother Earth, protecting animals from tests, and being inclusive and varied.
The toothpaste's natural and plant-derived ingredients are certified gluten-free and vegan. It is also kosher and halal. This makes it accessible to people of all faiths and lifestyles.
Product details include: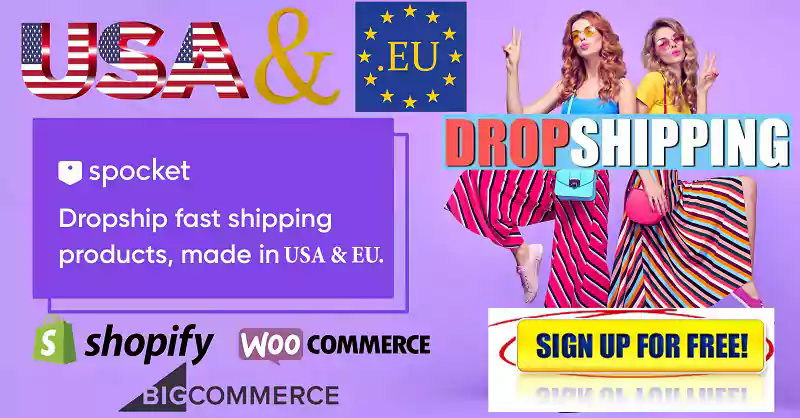 Made without SLS, fluoride, dyes, preservatives or dyes
Black seed oil is used to clean the teeth, freshen breath and fight dry mouth.
Only natural flavors used
Amazon average rating of 4.8 stars
GreenDropShip Wholesale Prices: $3.61 for a 3.5-oz Tube
Average Retail Price: $9.99 per 3.5 oz tube
SheaMoisture Baby Oil with Raw Shea, Chamomile, and Argan Oil
Nyema Tubman, Richelieu Dennis, two Liberian entrepreneurs with big ambitions and big dreams, founded SheaMoisure in Harlem in 1991. Dennis' grandmother Sofi Tucker was the inspiration for the company's original idea. She worked for many years selling shea butter in a local market in Sierra Leone for many years.
This company specializes in body and beauty products, including lotions, body wash, as well as hair care. They only use the finest ingredients from all over the globe and do not include any harmful or unwanted additives. They are always made with love and concern for your body.
Product details include:
Calms and soothes baby's delicate skin.
For everyday use, it is gentle enough
It is free of parabens and sulfates, mineral oils, and phthalates
Never tested on animals and cruelty-free
Fair trade certified 100% raw shea
Amazon average rating of 4.6 stars
Amazon's Choice Certified
GreenDropShip Wholesale Prices: $5.93 for 12 oz bottles
Average Retail Price: $7.99 per 12 oz bottle
Golde Papaya Bright Face Mask
Golde was founded by Trinity Mouzon Wofford in Brooklyn in 2017. It was established in the cramped, one-bedroom apartment so typical in New York City. The company's humble beginnings have seen it grow from the Golde Original Turmeric Latte Mix to an innovative, sustainable line of beauty and personal-care products.
Wholesale resellers interested in selling products online can buy directly from the company.
Product details include:
100% Natural and Sustainable
Superfoods are plant-derived.
Papayas are used to make a face scrub.
Best paired with Golde's Clean Greens purifying facial mask
Allure's 2020 "Best of Beauty Award" winner
Average Retail Price: $34 per 1 oz
Alaffia Neem Turmeric Cleanser
Alaffia was founded in 2003 and is owned by blacks. It values beauty, equality and diversity as well as fair trade and sustainable practices. Olowo-n'djo Tchala, a Peace Corps volunteer from Togo, West Africa, falls in love with Prairie Rose Hyde. This is the beginning of Alaffia's story. They marry and move to Olympia, Washington, where they become business partners.
Alaffia is a company that focuses on natural and safe products for hair, skin, and body. Alaffia is more than a business venture. It's also an entrepreneur. They have a history of corporate responsibility, and they even won the For Life certification.
For wholesale prices, online resellers can contact Alaffia directly
Product details include:
It contains balancing turmeric, Shea and Moringa.
Fair-trade ingredients are ethically, sustainably and responsibly sourced
Cleanse and combats skin imperfections
Ideal for blemish-prone or uneven skin
Delicious Living has awarded the 2018 Beauty & Body Award to the winner
Amazon Rating: 4.6 stars
Amazon's Choice Certified
Average Wholesale Price $6.90
Average retail price: $11.99
Brother Bru-Bru's African Hot Pepper Sauce
Brother Bru-Bru's, a brand owned by blacks, has a rich history and a remarkable story. Bruce Langhorne, a man with health problems, founded the company to spice up his meals and cut out salt. Bruce Langhorne was a folk musician from the 1960s and made a lasting impression on pop culture. He collaborated with Boby Dylan to create the iconic song "Mr. Tambourine Man is all about Bruce!
Brother Bru-Bru's is based in Venice, California. It stands for a healthier body, a healthier planet, and a healthier society. This company is committed to social justice and sustainable practices. They offer delicious and healthy hot sauces without the added sugar and salt. This means that you can enjoy all the flavors but not worry about your health.
For wholesale prices, you can contact the company if you are an online reseller.
Product details include:
All-natural and gluten-free
Made without sugar and salt
A rich mixture of African spices and apple cider vinegar base
Amazon average rating: 4.5 stars
Amazon's Choice Certified
Average Wholesale Price: $3.86 for 5 oz
Average Retail Price: $11.99 per 5 oz
Kyvan Honey Apple Salsa
Reggie Kelly, a football star, was about to end his 13-year NFL career and was looking for his next move. He grew up eating healthy, flavorful Southern cuisine and so he decided to start Kyvan Foods.
This brand is black-owned and proudly pays tribute to the rich heritage of African American cuisine in South, also known as "soul food".
Kyvan Honey Apple Salsa is made in Georgia from ingredients sourced from local farmers. It's great for chicken, eggs, and vegetables. You can reach the company via their wholesale program if you are an online reseller interested in selling Kyvan products.
Product details include:
No artificial additives, only natural ingredients
Perfect for soul food recipes
Slowly simmered salsa made with tomatoes, apples and vegetables.
Southern flavor at its best
Available in hot or mild
Amazon Rating: 4.1 stars
Average Wholesale Price: $4.50 per 16.3 oz Jar
Average Retail Price: $12.99 for 16.3 oz jar
GreenDropShip members have access to many of these incredible products made by black-owned companies. These products can be added to your online shop to take advantage of the growing demand for black-owned brands.
We also carry more than 20,000 organic and natural products such as groceries, bath and body, home goods, vitamins and supplements, as well as grocery and other items. All of our products are proudly manufactured in the USA. You can download our product feed to add premium brands to your ecommerce store. Our members get Amazon FBA prep and dropshipping services.