Reading Time:
13
minutes
7 Ways to Find VA's (Virtual Assistants) Online for Your Dropshipping Business
In this post, we'll show you how to discover a virtual assistant for your e-commerce firm in seven distinct ways. 
Upwork 
Upwork is a freelance marketplace that caters to a wide range of industries and job types. 
Upwork has time and screen recording tools, which is a nice feature. So you can easily keep track of your virtual assistants' working hours.
Payments are simple because you only have to pay Upwork. They are the ones that are responsible for paying the virtual assistants.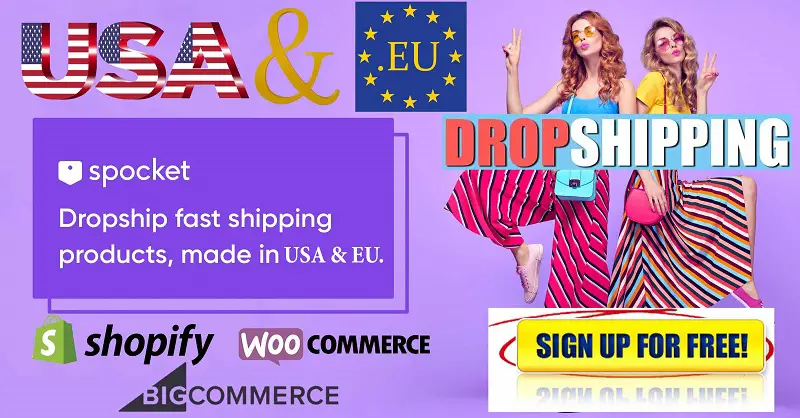 The virtual assistants' payments are automatically delivered to them every week, based on their working hours. 
The disadvantage of Upwork is that all payments must go via them. Thus they charge exorbitant fees. 
Upwork charges virtual assistants anything from 5% to 20% of their earnings, making it far from the cheapest place to locate a virtual assistant for your e-commerce business. 
However, keep in mind that Upwork is the largest site for locating virtual assistants and freelancers from all over the world, but it is also the most expensive. 
On the other hand, there are several excellent virtual assistants available. Because you can check how much money a virtual assistant has made from Upwork on Upwork. 
So, if a freelancer makes $10,000 and receives 95% favorable feedback, we can presume that he is quite experienced and knows what he is doing. 
Guru
The third site is guru.com, which is quite similar to Upwork, except that Guru is considerably less expensive and has fewer freelancers, but you can search on both sites to see which one you want to use. 
These are the first two websites, and they are very similar. We'll now move on to other types of websites. 
Online jobs ph
The second choice is online job pH, which is solely for freelancers in the Philippines. The advantage of this website is that the costs are quite low. 
This is because the site does not charge any fees for payments, and we do not pay through the site; instead, we pay directly to the freelancers using PayPal. 
The disadvantage is that we will need to purchase time tracking software to track our working hours; for example, you might use time clock wizard or hub staff. 
The advantages of this site are that it has a large number of low-cost freelancers because it does not charge any fees. 
They have many different freelancers who have already worked on eBay dropshipping so that you can find experienced people there, but you should verify their scores, feedback, and reviews first. 
Online job pH issues are that you can't inspect and contact the freelancers with the free plan. Thus it's not practical to work with this site without paying a subscription cost, whereas Upwork and the other sites are. However, you can still apply for jobs.
We already know several major drop-shippers who prefer this site and hire virtual assistants only through Online Jobs PH. The smallest subscription in Online Jobs Ph that might work for you costs $69 per month, and it's occasionally worth it. They purchase a one-month subscription, find VAs, and then terminate the subscription. 
So you can work with this site or with Upwork; Upwork is easier, but it costs more money in the short term; however, Online Jobs PH is much better in the long run because you only pay once to discover freelancers. 
Upwork is better for the short term, but Online Jobs PH is better for the long term. 
Upwork, Guru, and Online Jobs PH are the first three sites. We'll now look at some more options for finding virtual assistants. 
Dropshipping Facebook Groups 
The fourth option is to go to any Facebook dropshipping group, such as AutoDs, and post that you are looking for a VA. 
This strategy is appealing since virtual assistants who have already worked for other drop shippers can be found. Perhaps those VAs are already aware of methods that you are unaware of.
Many virtual assistants have unique strategies and methods of working. This may be the most effective method of locating VAs. 
The first reason is that it is free, and the second is that these virtual assistants have a lot of experience. 
In general, if you post a job in AutoDS Groups, you have a good chance of finding a virtual assistant who has previously worked with AutoDS. You can call them, and things will be a lot smoother from there. 
Virtual Assistants Facebook Groups 
The third alternative is to join Facebook groups, such as this Virtual Assistant Network Philippines group. This is also a free option, but it's risky because you don't know the feedback and experience of the people you'll meet here.
If you choose this option, you will only need to conduct a lengthy interview and ask your virtual assistant numerous questions. So you can be confident the VA you're speaking with is the right fit for your needs. Because you never know who will emerge from these organizations.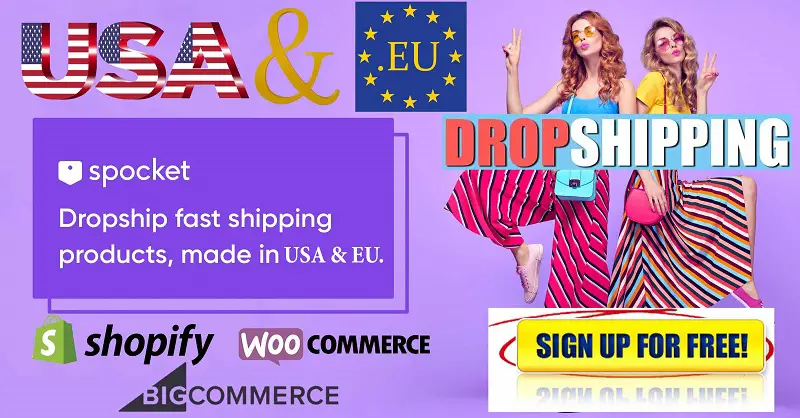 When it comes to groups like AutoDS, you may be sure that the person has already worked for someone else who uses AutoDS. As a result, you can quickly write a blog article inquiring about virtual assistants. Then, other drop shippers will share their experiences with that virtual helper, and you can make an informed conclusion. 
They can also be general dropshipping groups, such as eBay Dropshipping Mastermind, where we can go and write a message. There are also a slew of other large dropshipping groups where you can look for vas.
So we have Facebook groups for general dropshipping and Facebook groups for virtual helpers. You can also use groups created by Dropshipping Tools like AutoDS. 
Talent Hub Staff
Hub Stuff is a platform that allows you to log your employees' time, and Hub Staff added a feature that allows you to discover virtual assistants. 
You will find a large number of freelancers here, and if you search for eBay dropshipping, you will find a large number of extremely inexpensive and experienced eBay virtual assistants. 
The cost of a virtual assistant is usually between $2 and $5 per hour. So look for something in this price range. 
Virtual Assistants Training Companies
Various third-party companies hire VAs and train them in their offices. Then you may contact these businesses to employ a virtual assistant. 
It's important to remember that these virtual assistants work for the firm, not for you. As a result, the fees are greater, and the VAs will function according to the company's instructions. 
You want to train the virtual assistants on how to use your approaches. Because the tactics that these businesses typically teach their workers are quite generic. 
As a result, we recommend that you learn how to train and manage virtual assistants so that you can work with them directly. 
We hope you enjoyed reading this post. If you enjoyed this article, please leave a comment. Or if you already have a system in place for finding VAs.
Dropshipping Virtual Assistant Roles and Responsibilities
Drop shipping is possible only if you find suppliers that sell your products. This is where you should start your research.
After you have obtained the contact information of your supplier, you will need a smart VA to reach out to them and ask for a partnership.
Once you have established a relationship with them, you will need to find someone to set up the drop ship supplier. Below I will explain what this means.
You will receive all the information for suppliers products you can drop ship. You will now need to have someone transfer that information into an Excel document so you can easily list.
Once you have all the information, you will need a product lister or copywriter to make your product pages persuasive and salesy…but not overly salesy.
You can find products. What now? Now what? There are virtual assistants who specialize in eCommerce. Who would have thought!
Nice job! Congratulations! Now you need to get that information to the right supplier.
The supplier accepts the order and will send it out. The supplier then sends you tracking information. This information will need to be sent to the customer by someone else.
There is always the chance that a customer may have a question or want to make a return. Your customer service representative is here to help.
What if your customer is satisfied with their purchase? Are you going to leave them be? You shouldn't. This is when your email campaigns come in.
While this may seem like the icing on top, if you want to increase sales, you will need more conversions. You need to know what leads to conversions in order increase your conversions.
Drop shipping is not a one-way street. There are many moving parts.
If you don't handle one of these moving parts, it is you who will be responsible for it. This can cause you to stop working on specific growth strategies.
Do you see the importance of these 11 virtual assistants for eCommerce?
Let me tell you if you don't know how these 11 virtual assistants can make a huge impact on your drop shipping business' growth.
Product Sourcer/Researcher
You will need products to sell your drop shipping business.
No matter what platform you choose, Amazon, eBay, Shopify or BigCommerce are all good options. Good products are essential to get your business off the ground.
You will be responsible for finding suppliers in your target niches and forming a drop-ship business relationship.
You can't do that forever. It will soon be too late to complete all the tasks I'm going on about in this article.
You will need to establish a systematic process for finding new product opportunities. This should usually happen within three months. I like Google Docs.
Once you have this information in a Google Doc, you can hire a product researcher or sourcer to take over this part of your business.
This doesn't mean you should completely remove yourself from the business. However, it should be 90% removed to allow you to focus on other aspects.
Here's what it might look like…
You employ a product researcher/sourcer who is experienced and you then give the process to them.
For the first week, you work closely with them to ensure that they are a good fit. Then you give them clear expectations and set the hours you want them to work.
You check in with them each week to make sure they are doing their research.
You can communicate your ideas to other people and they will do the research.
You will develop a strong relationship with your eCommerce virtual assistant over time. This will make your business more successful in that area.
Can you see the impact it can have on your business' growth and the quality of your daily life?
This article will use a similar approach to build a system, then pass it on to an eCommerce virtual assistant.
Supplier Outreach Specialist
You now need to reach out to the suppliers that the product researcher has identified, right? !
You do. You want to establish a relationship with the supplier of the products you are selling so that they can sell them to you and increase your overall sales.
A supplier outreach specialist will need to have a good understanding of English and previous experience in reaching out to suppliers. They should also be able to respond to supplier reps intelligently by knowing the drop ship model.
This eCommerce virtual assistant will need to be able talk about a variety of topics as they reach out to suppliers.
Which country will you sell the products?
How often are you required to update your inventory?
Are you willing to sell products at MSRP, or at least at the same price as the suppliers MAP?
Why should we partner with your eCommerce company?
Do you have any social media channels or a website where I can find out more about you?
Who are your customers?
Which other suppliers do you work with?
These are all great topics to discuss with your virtual assistant in eCommerce before you start the process at a high-level.
Every week, hundreds of eCommerce companies reach out to suppliers. You need to be on top of your game.
It's not a good idea to stumble when answering a supplier question. They may just say, "No thanks. We're not interested" in a dropship relationship.
That is not what you want to hear.
A supplier outreach specialist can be a great help in your sales process, bringing on new products or drop shipping relationships.
Once they have been set up, connect them with the sourcer/product researcher to ensure that everyone is on the same page.
Both will need to work together, and you'll need to supervise them both.
This eCommerce virtual assistant can be a great addition to your drop shipping process after some practice.
It's another important aspect you won't have daily to deal with.
You'll still be involved for 10% but you will also be leading, managing and motivating workers to continue in the niches you choose.
Awesome! You have now created your eCommerce virtual assistant. What's next?
Now you need someone to set up the dropship relationship so all the t's and i's are crossed.
DropShip Supplier Set Up Assistant
After you have established a relationship with your supplier, you must still take steps before you can list their products. Your Supplier Setup Assistant is here to help.
The new supplier will be introduced to your Supplier Setup Assistant. They will make sure they have all the necessary information to pass on to the next eCommerce virtual assistant during the process of listing a supplier.
The individual will have a system that allows them to collect information about suppliers and store it in a place you can find it again.
These are the details this person will need to collect:
Contact information
Distribution agreement -> This allows you to market and sell products from the supplier on your online store.
Prices for the products
All information about the product, including details, images and videos
Any MSRP or MAP information
Information for customers – how to make returns, handle damaged packages, and how to deal with products that were sent to an incorrect address
How to keep up-to-date with product inventory levels
Tracking and Ordering -> How to submit an order and receive tracking
Drop shipping is so dependent on organization. This Supplier Setup Assistant will help you keep your supplier relationships organized.
Once you have completed all information, the Supplier Setup Assistant will pass it on to the next virtual assistant for eCommerce that you need in your business.
Product Manager
The Product Manager acts as an eCommerce virtual assistant. They take the information from the Supplier Setup Assistant and organize it in your company's standard template, so the products can be listed easily.
Let me show you an example.
Drop ship companies work with many suppliers. Each supplier will provide their information in a different way.
It is possible to receive an organized CSV file from a supplier but an array of PDF's and Excel files from another supplier.
It is important to create a system that organizes the data quickly, converts it into a standard template and makes it easy to refer to in the future.
You should also organize your data in your own format. This will make it easier to list products in your online store.
Nearly all major online marketplaces (Amazon and eBay) offer bulk uploading options that allow you to store products in one place.
You will be able to benefit from this fast way to list products if your data is organized.
The eCommerce virtual assistant, the Product Manager, will ensure that your product data is organized and accessible to all suppliers.
This VA is essential as things can quickly get messy during the listing process.
Copywriter and Product Lister
Who will be next?
The Product Lister/Copyretter! This person is responsible for taking the product data organized by the Product Manager and listing it on your online storefronts.
The Product Lister is an eCommerce virtual assistant who can help you list products on the platform you use.
Make sure you hire someone who has experience selling on Amazon. Similar applies to Shopify and other platforms.
This is important as the listing process can vary greatly depending on the platform. You don't want them to make mistakes while learning the new system.
A service such as FreeeUp.com makes it easy to find the right person for your platform.
Once the Product Lister receives all information from the Product Manager they will prepare the bulk upload file and then they will list the product.
If the supplier doesn't provide detailed product content (title and description, bullet points), then the Product Lister will create product content.
Optimizing your product title and content is crucial for any platform you might be selling on.
Good copywriting is a powerful tool that people respond to.
After the products have been listed, it is time to market and make sales!
Social Media Manager/Digital Marketer
A digital marketer, social media manager or conversion specialist is the next eCommerce virtual assistant you need.
These three eCommerce VA's are important because they will differ depending on the platform on which you sell.
A social media marketer and expert is necessary if you are selling products on your website.
You will need someone who specializes in selling on marketplaces like Amazon and eBay.
This person is responsible for increasing traffic to your products as well as sales of the products you list.
The VA can use a variety of marketing strategies to increase sales. It is up to you to decide which ones work best for you.
Let's say you have a VA and they are CRUSHING it what next?
You get orders, of course, and you absolutely need someone to handle those.
Order Fulfillment Specialist
Orders begin to fly in…uh-oh! Who will fulfill all those orders?
Drop shipping online is not easy if you have too many orders.
What's the solution? Hire an Order Fulfillment Specialist who has experience with drop shipping and is familiar with the platform you are selling.
The individual will review all orders, organize them, take note of their actions and then send the product details on your behalf to the supplier you're working with for that product.
The supplier will accept your product information and tell you that it is in stock. Once the order has been shipped, the Order Fulfillment Specialist will notify the customer.
Drop shipping can become a tedious process as each order must be sent to the right supplier with the product name, customer names, and customer shipping addresses information.
When you get more than 100 orders per day it can be a time-consuming task to fulfill them all and organize them in the platform you sell on.
As a business owner, you don't have the time. So you hire an eCommerce virtual assistant to do it for you.
Tracking Manager
You must ensure that your customers are contacted with tracking information after you have submitted all orders.
Customers hate, hate, hate it when their order isn't tracked in today's world. Customers want to track their products and want it done quickly!
As long as you have a Tracking manager, this shouldn't be a problem. This virtual assistant for eCommerce is responsible to communicate with the Order Fulfillment Specialist regarding all orders that do not have tracking information.
After the orders are submitted, they will contact the suppliers to request tracking information. The suppliers will upload the information to the order and it will be sent to the customer.
The Drop Shipping Manager is an additional person who is crucial to the overall organization.
The Tracking Manager is essential to avoid losing orders, customer complaints, and negative reviews.
Negative reviews are a death sentence for eCommerce businesses.
Hiring a Tracking Manager will drastically reduce your worries.
Customer Service Representative
Once the Tracking Manager has sent the tracking information to customers, it is time for the Customer Service Reps to keep track of the order and ensure that customers are happy with their purchase.
These are the responsibilities of the Customer Service Rep.
Tracking information is used to track when the order arrives at the customer. They reach out to the customer and ensure that they are happy.
Soliciting positive feedback. Customer Service Reps can request positive feedback from customers once they have stated that they are satisfied with the product or company.
Answering customer inquiries and questions. Customer Service Reps are available to answer any questions or push customers towards purchasing.
Returns, cancellations and exchanges. Online retail is full of returns and exchanges. Your Customer Service Rep will ensure that everything goes smoothly.
These tasks can all be scaled as your eCommerce company gets more customers and grows.
Trust is key when dealing with customers. This will ensure that you don't get lost in the chaos of customer service.
Email Campaign Manager
The customer has completed their order, received the product and is satisfied with it. It's all done!
Now you need to make that customer a REPEAT client.
Entrepreneurs and eCommerce companies that excel understand the value of existing customers.
Email campaign managers are responsible for keeping customers informed about new products and offers.
It is important to find someone who has experience using the email manager you are going to use (Mailchimp or Aweber). So they can create campaigns that are relevant to your customers and bring them back into the business for more sales.
Your Email Campaign Manager can offer similar kitchenware to complement the 6 water glasses you sold.
If you can make a customer have an even better experience, they will be more likely to return to your store for any other purchases they may need.
Conversion Rate Optimizer
You want an eCommerce virtual assistant who converts as many customers as possible.
Selling on your website will require you to focus on driving traffic to your site as well as product pages.
It is possible to drive 1000 users per day to your site, but it won't be enough if they don't convert at a high rate.
There are a few things you should be focusing on when dealing with eCommerce conversions.
Converting traffic to add to cart -> This is when a customer visits your site and adds a product or service to their cart. This is a huge first step.
Converting add-to-cart to check out -> many customers will add to their cart but never go to the checkout. Someone who is focused on optimizing that conversion is needed.
Converting checkout to make a payment -> Some customers get lost in the check-out process. There are many ways to prevent this from happening.
Conversion Rate Optimizer plays a crucial role in optimizing sales from your drop shipping online shop.
They will modify designs and add new features to help the customer move along the checkout process. In addition, they will communicate with your Email Campaign Manager to follow-up with customers who make it to certain stages of the process but not to the purchase.