Reading Time:
6
minutes
Dropshipping has many benefits
Lower Capital Investment
Dropshipping is a great way to save money on stock, and it also allows you not to spend large quantities upfront. Dropshipping doesn't require you to incur large overhead costs for manufacturing and storage. Therefore, you can focus on sourcing dropship product and bringing them to the market before you make a sale.
Low Entry Barriers
Dropshipping doesn't have the same obstacles you might face in traditional retail. You do not need to manage a fulfillment center, pick, pack and ship orders, track inventory and stock levels, or handle returns.
Flexibility
Dropshipping gives small businesses flexibility in their working hours. Entrepreneurs can operate their business virtually anywhere in the world. They can sell any product that is marketable effectively.
You don't need a warehouse or return address to manage customer relations. Communicating effectively with customers and suppliers is your main focus.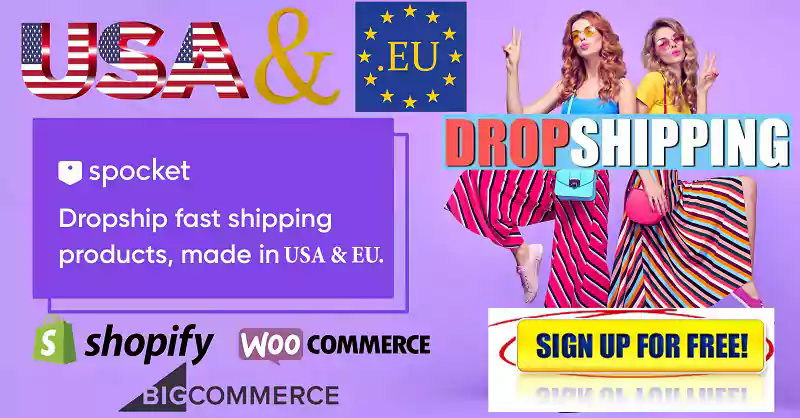 Scalability
Traditional retail businesses require more work to fulfill orders. In dropshipping, that responsibility, at least in terms of production, picking, packaging and shipping, is handled by your supplier. This allows you to reduce bottlenecks and increase your business's efficiency.
Testability
It has been difficult to introduce new products to the market in the past because you need to invest upfront in stock. Dropshipping allows you to swap products between your store. Dropshipping makes it easy to test new products in your target market.
Diversification
Dropshipping requires only an online storefront, a supplier and the ability to manage multiple dropshipping businesses or storefronts. This allows you to diversify product lines and prevents you from seasonal fluctuations or market fluctuations that may occur in relation to certain products.
Dropshipping means that once you have received an order from your customer you must purchase the item from your supplier. Each dropshipping app has a different way of fulfilling orders, and for this article, I will show you how you can fulfill orders on Shopify dropshipping with Oberlo (Shopify's dropshipping app).
Oberlo partially automates your ordering process by adding the customer's order information and shipping information to the Aliexpress checkout. To ensure that your customer receives the item, however, Oberlo will still require you to place an order. Here are the steps.
Aliexpress Order Placement and Fulfillment Requirements:
You will need to follow the below requirements before you can place or fulfill Aliexpress orders with Oberlo.
You're either on a computer or a laptop.
Chrome is your browser. Oberlo can only be used on Chrome. This app doesn't support any other browsers.
You have added the Oberlo Chrome extension to your Chrome browser.
You are now logged in to your Aliexpress buyer account. You can sign up for an account at AliExpress if you don't have one yet.
Your AliExpress cart has been empty.
2. How to place one order
Step 1: Navigate to the Orders Page in your Oberlo Dashboard, then scroll down to the order you wish to fulfill.
Step 2: Next to the order you wish to fulfill, click the Order Products button.
Step 3: Aliexpress will direct you to your order. Double-check your order details.
Step 4: Input your payment details and then click Confirm.
Step 5: Go back to step 1 and click Order.
After you have bought the item from the supplier the status of your order will change to To Order to In Process within Oberlo.
Step 6: The supplier must ship the order within 2-7 business days. After the supplier has shipped the order, you must mark it as complete. Here are the steps.
Go to your My orders section in your AliExpress account.
Click Track Order to find the order you wish to fulfill.
Copy the tracking number.
Head back to your Oberlo dashboard.
Navigate to the Orders Page and click on the Mark as Shipped link next to the order that you wish to fulfill.
Paste the tracking code in the text box and click Save.
Step 7: Confirm that your order has been fulfilled by sending an email to your customers. This is how to set it up so that the confirmation emails are automatically sent to your customers.
Go to Settings in your Oberlo dashboard and click Store settings.
Check Notify customers regarding the order fulfillment.
In the Custom shipping tracking URL section, add http://www.17track.net/?nums=, or you can use any other package tracking website URL.
Go to Settings in your Shopify dashboard. Next, click on Notifications and then Shipping Confirmation.
Replace the default notification template with this new template.
Click Save.
Once your customer has received the confirmation email, click on the tracking number to be taken to the carrier's site where they can view the shipment status.
3. How to place multiple orders simultaneously
You can place multiple orders if you sign up for Oberlo Basic and Pro plans. Oberlo has no limit on the number of orders you can place at once, but Aliexpress allows you to only pay for 40 orders per order. If you have 100 orders, you can place them all at once in Ober and then pay them in Aliexpress in two checkouts of 40 and 20 orders, respectively.
You should note that multiple orders placed in Oberlo are not yet completed. To complete them, you will need to pay in Aliexpress.
If you place multiple orders in Oberlo at once, an AliExpress tab will open in the browser. This tab shows you where your orders are being processed. Do not close this tab. Close it and the order processing will stop.
Oberlo will display the progress of all orders currently being processed. You can view more information about the progress by clicking the Status page link within the dialog box. Once an order has been processed, an AliExpress Order ID will be assigned to it. The status of the order will change from In processing to To order.
You can place multiple orders at once.
Go to the Orders Page in your Oberlo Dashboard.
Choose the order you wish to fulfill using one of these methods:

You can select specific orders by ticking the box next to each one.
Select Showing all orders if you wish to fulfill all unfulfilled orders simultaneously

Click Place # AliExpress orders.
You should note that if there is an error in the order processing, it will be stopped until the problem is fixed.
To change the delivery method of an order, click on the shipping method link next to it in the Order Reviews section. Then, choose a new shipping method.
Once all orders have been processed successfully, you can click Payment for All Orders at the order processing box.
At the Aliexpress checkout, complete payment.
4. How to correct order errors
Here are some mistakes that can occur when you place multiple orders. Learn how to fix them.
In some cases, a product cannot be added to Aliexpress checkout. The product may be out of stock. Click Solve to see the reason. The Aliexpress page for the product you cannot order will open. If you wish to cancel your order, simply click Skip Order at the Oberlo Chrome Extension Box in the upper left corner of your browser. The order processing page will mark it as "Failed".
Variant mapping can be used to solve this problem. It connects the product to other suppliers, so that the order can be re-tired. Here are the steps to set up variant mapping on a product. Note that the variant is the same product, but from a different supplier. It does not have to be of a different design or style.
In your Oberlo dashboard, go to My Products.
Select the item you wish to add more variants.
Click Manage variants in the Source Products section.
Click Add Product.
Enter the URL of your product to be combined with your existing product in the Product link field and click Connect.
You must complete these steps for each variant you wish to add:

Click Add Variant.
Name each variant.
Click To create variants.
Select the supplier you wish to work with from the Source Products drop-down list.
Select the Source Variety variant you wish to use from the drop-down menu.

After you have added the variants you like, click Save.
If you are the only supplier who has the product, your only option is to work with the customer. This can be done in many ways. You can ask the customer if they would like a different version if their preferred variant is out of stock. You can also suggest that they choose another product from your store, and then have the money they paid deducted from the price of the new product.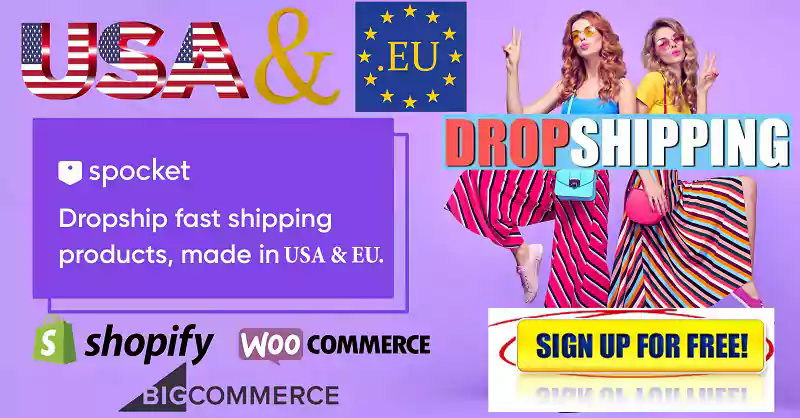 If your customers want their money back, however, you should not make too many suggestions. In such cases, you should refund your customers immediately.
The shipping information could not be completed. Oberlo may not be able to add the shipping address of a customer to Aliexpress checkout at times. This error can be fixed by clicking Solve under the order process. The Aliexpress checkout will open and you can then enter the details. After you've completed the information, click Save to send it to.
You can still access the information by clicking Skip Order from the Oberlo Chrome extension icon in the upper left corner of your browser. Oberlo will skip the order and mark it as "Failed" and continue processing the remaining orders in the queue. You should then contact your customer to obtain their shipping address. Then, you can return to the order later.
Aliexpress may require you to resolve a CAPTCHA in order for the order processing to continue. The Oberlo extension can solve CAPTCHAs if you are on the Basic or Pro plan. If you are not on the Basic or Pro plan, Oberlo extension will solve CAPTCHAs for you. Click Solve to resolve this problem. The AliExpress checkout will be opened. You will then be directed to the AliExpress checkout.